Thousands of women have been lured in from impoverished lives in southern Nigeria to Europe with promise of lucrative work, most of whom ending up selling sex
By Sonia Elks
LONDON, Oct 23 (Thomson Reuters Foundation) - An award-winning film about a Nigerian woman trapped in the sex trade in Austria aims to shine a light on the cycle of abuse and poverty fuelling sexual slavery, the director said on Tuesday.
Sudabeh Mortezai said she hoped that "Joy", which won the best film award at the BFI London Film Festival on Saturday, would encourage viewers to empathise with the trafficking victims hiding in plain sight in many cities worldwide.
"I really wanted the audience to see that human face of these women and just put themselves in their shoes," the Iranian-born Austrian director said in an interview.
Thousands of women have been lured in recent years from impoverished lives in southern Nigeria to Europe with the promise of lucrative work, most of whom ending up selling sex.
Many are enslaved after undergoing black magic rituals and signing contracts to finance the move, leaving them with debts that spiral into thousands of dollars and take years to pay off.
Such stories were the inspiration for "Joy", which follows a young Nigerian woman working the streets in Austria and selling sex to pay off debts to the woman who controls her - a madame - while trying to build a better life for her young daughter.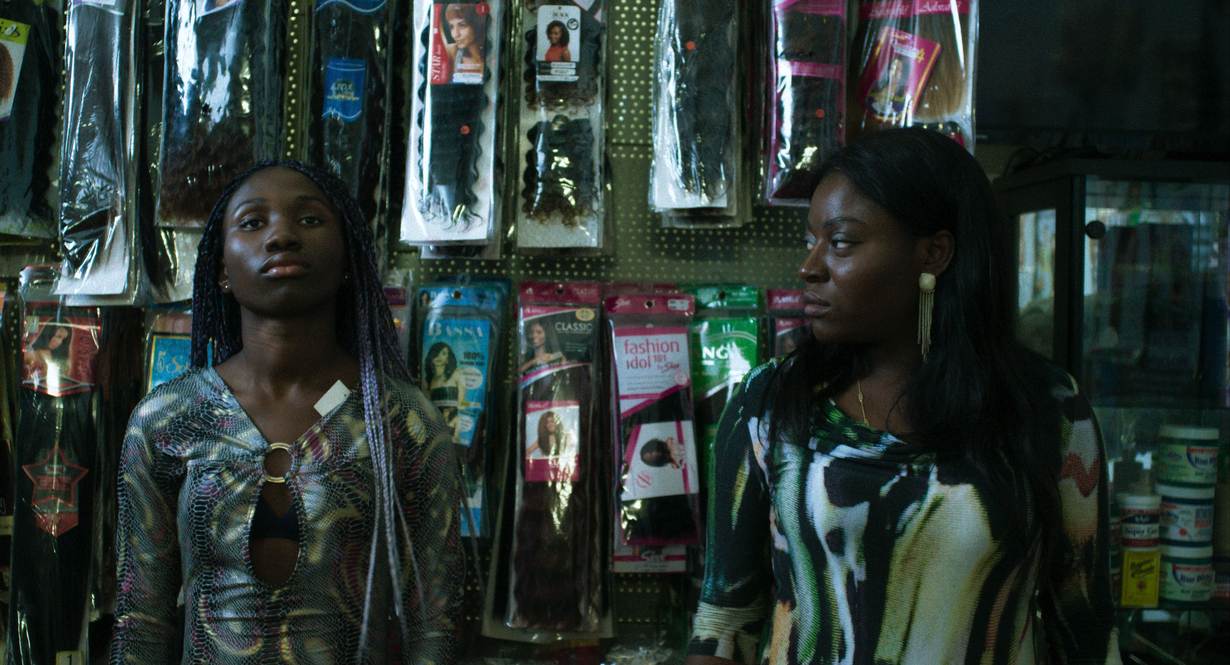 Mortezai began work on the film after learning that many of the madames are former victims who have bought their freedom and gone on to entrap other women in a "vicious cycle" of abuse.
"(It) really shocked me," she told the Thomson Reuters Foundation. "Why would a woman do that who has been a victim?"
"There's almost an industry that has developed there."
There are few happy endings for the women involved, Mortezai said, explaining that most apply for asylum in Europe but are turned down because they are not fleeing war or persecution.
Some women are able to buy their freedom and remain in Europe, but continue selling sex due to a lack of alternatives.
Others return to Nigeria still indebted to their traffickers, only to be rejected by their families, she added.
"If they can have something to show for it then they will be accepted in society (back in Nigeria)," Mortezai said. "But if they come back without any money they will be shunned."
Anti-trafficking charities praised the drama film for highlighting the reality of sex slavery within Europe.
"We still see that Nigerians coming to Europe are very vulnerable for human trafficking; in particular women," said Suzanne Hoff of European anti-trafficking charity La Strada.
"It remains important that awareness is being raised."
The director of "Love Sonia" - an Indian sex trafficking drama with Freida Pinto and Demi Moore that premiered in June - said it struggled to get funding as it was too controversial.
More than 40 million people globally are trapped in forced labour and forced marriages the United Nations estimates, earning traffickers illegal profits of $150 billion a year. (Reporting by Sonia Elks @soniaelks; Editing by Kieran Guilbert. Please credit the Thomson Reuters Foundation, the charitable arm of Thomson Reuters, that covers humanitarian news, women's and LGBT+ rights, human trafficking, property rights, and climate change. Visit http://news.trust.org)
Our Standards: The Thomson Reuters Trust Principles.