Businesses are looking at new ways to attract visitors that benefit the environment and local communities
By Aileen Torres-Bennett
SUVA, Oct 27 (Thomson Reuters Foundation) - On a royal tour to Fiji this week, Britain's Prince Harry drew attention to the climate change threat facing the island country's people on a daily basis.
Pacific island nations have lived with "changing weather patterns, ferocious cyclones and rising sea levels" for many years, Harry said in a speech in the former British colony.
But Fiji, a small island developing state in the South Pacific, has not been suffering in silence.
Last November, it assumed the presidency of the United Nations' climate change negotiations for a year.
In that role, Prime Minister Frank Bainimarama has sounded the alarm on the devastating effects of global warming for island nations - many of them isolated, low-lying and on the frontline of rising seas and more extreme weather.
Most of the population of Fiji, an archipelago of some 330 islands, lives on the coast, where tourism is also concentrated, intensifying pressure on natural resources like coral reefs.
Tourism is a pillar of Fiji's economy, contributing more than 40 percent of gross domestic product, according to the Fiji Hotel and Tourism Association (FHTA).
Fiji's government aims to grow tourism into a $2-billion industry by 2020.
The FHTA is well-aware of climate change, and the need to safeguard the industry by managing related risks and conserving the environment.
CEO Fantasha Lockington said the association works closely with marine agencies to step up ocean protection.
Meanwhile, hotels are doing their bit by using more solar power, sourcing produce locally to shrink their carbon footprint, treating wastewater and phasing out single-use plastics that pollute the seas, said Bakhodir Burkhanov, head of the United Nations Development Programme Pacific Office in Fiji.
"The industry itself is actively adapting," he said by email.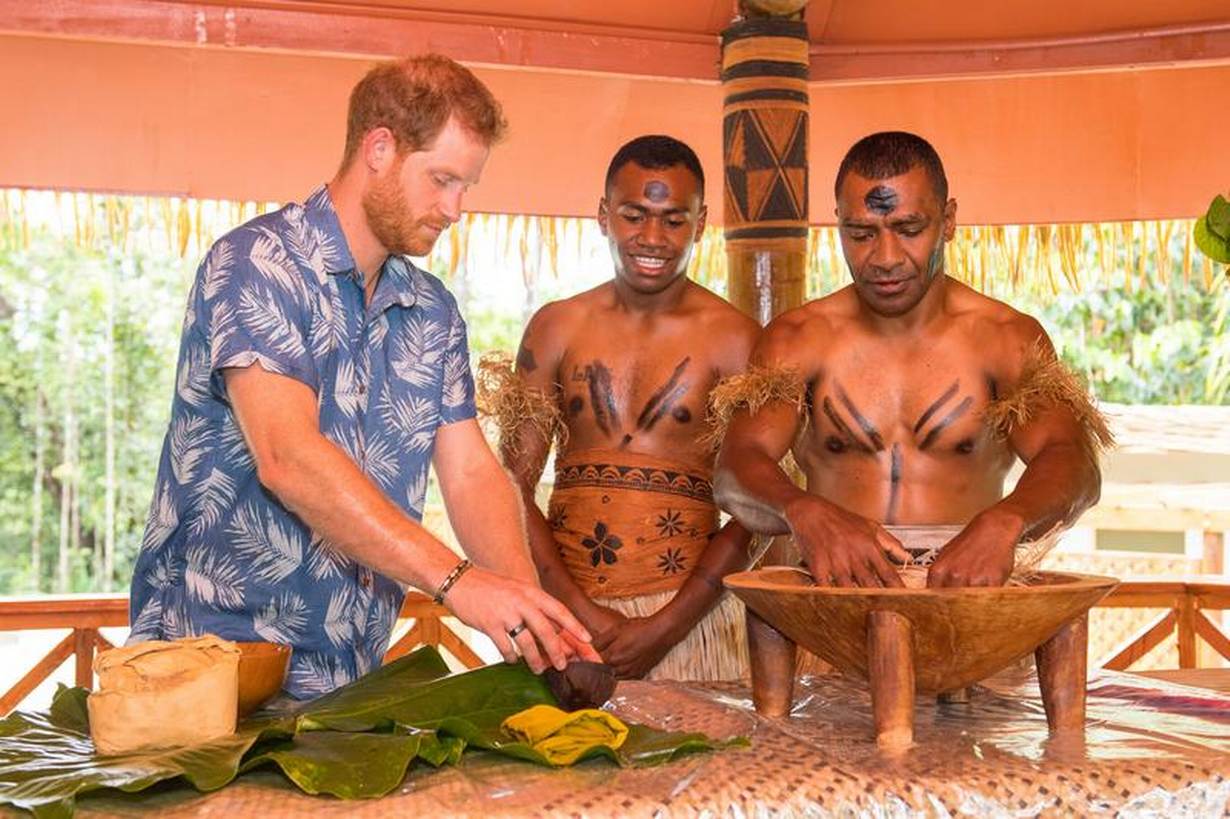 CORAL TROUBLE
Tourists come to Fiji for water sports, weddings or simply to lie on its white sand beaches.
With two of the world's longest reefs - the Great Sea Reef and the Great Astrolabe Reef - diving is a big draw.
But the reefs have come under stress in recent years, due to climate change impacts and other human-induced pressures including over-fishing and pollution.
A large-scale coral bleaching occurred in 2000, followed by at least three other such events, varying in intensity.
The country has also been hit by three powerful cyclones since 2001. The most devastating was Cyclone Winston in 2016, a top-strength storm that killed 44 people and caused $1.4 billion in damage.
The Pacific island region as a whole is experiencing ocean warming that is causing coral bleaching, according to a study for the Pacific Marine Climate Change Report Card 2018.
Both ocean warming and acidification are reducing coral calcification rates, making it difficult for coral to re-grow. The intensification of tropical cyclones also damages coral.
The study says climate pressures will exacerbate other stresses, such as pollution, increasing the frequency and severity of coral bleaching, disease incidence and mortality.
"The last few years haven't been very good for reefs," said Stuart Kininmonth, a senior lecturer with the School of Marine Studies at Fiji's University of the South Pacific.
But reefs go through periods of growth and decline, and it is hard to know whether the problems they are now experiencing represent a long-term trend, he added.
A report from the U.N. climate science panel, released this month, warned that if the planet warmed by 1.5 degrees Celsius (2.7 degrees Fahrenheit) compared with pre-industrial times, coral reefs would decline by between 70 and 90 percent, and would be virtually wiped out with a 2C increase.
Currently, the world is on track for average temperatures to rise by about 3C.
Those involved in Fiji's diving industry are quick to point out that climate change may be happening, but it is not yet clear how local reefs will react in future.
Businesses that rely on reefs for tourism are more concerned about disturbance from over-fishing, as Chinese boats come into Fijian waters, and chemical pollution such as fertiliser runoff, they told the Thomson Reuters Foundation.
COMMUNITY COLLABORATION
Fiji's leadership of the U.N. climate change talks has encouraged a focus on conservation, experts said.
Fiji wants to boost tourism for its economic growth, but the industry understands that development increases the strain on local resources, mainly in already fragile coastal areas.
A new study by the Wildlife Conservation Society and Marine Ecology Consulting found that about 70 percent of tourism operators surveyed in Fiji had been, or are involved in efforts to establish no-fishing zones or marine protected areas.
And businesses are working with local communities to give them a say in how resources are used and managed for tourism.
"Climate change is having a big impact on communities and marine ecosystems, so it's important that tourism embraces conservation efforts and understands the role of conservation in combating climate change," said Colin Philp, manager of Leleuvia Island Resort, which houses a marine reserve.
His business is exploring a new niche.
"We're trying to do more with nearby communities," said Philp. "We're finding more and more tourists want that interaction with the local people. They want to get off the beaten track to parts of Fiji people don't normally get to."
Leleuvia partners with the nearby community of Moturiki, offering hiking and village visits. Small-scale tourism that involves residents of such areas is growing, Philp added.
Other companies are moving into the rugged interiors of some of Fiji's islands, but they face a lack of infrastructure such as roads and electricity for accommodation.
Rivers Fiji, which started operating in 1998, offers rafting and kayaking, but struggled in the past with the coast's stronghold on tourist traffic.
The market has since opened up for inland tourism, and more adventure-seekers are now coming to Fiji, the travel firm says.
"There is more interest in conservation (and the chance) to expose and interpret our culture to other people, for them to learn how we live," said managing director Kasi Taukeinikoro.
(Reporting by Aileen Torres-Bennett; editing by Megan Rowling. Please credit the Thomson Reuters Foundation, the charitable arm of Thomson Reuters, that covers humanitarian news, climate change, resilience, women's rights, trafficking and property rights. Visit http://news.trust.org/climate)
Our Standards: The Thomson Reuters Trust Principles.