Climate impacts - from heatwaves to worsening storms, floods and fires - are surging and threatened to overwhelm health systems, doctors say
By Laurie Goering
LONDON, Nov 28 (Thomson Reuters Foundation) - Rising heat and wilder weather linked to climate change make it "the biggest global health threat of the 21st century", with hundreds of millions more people already suffering in the last two decades, medical officials warned Wednesday.
In a hard-hitting report published by The Lancet medical journal, scientists and health experts said climate change impacts - from heatwaves to worsening storms, floods and fires - were surging and threatened to overwhelm health systems.
"That's the thing that really keeps me up at night," said Nick Watts, executive director of The Lancet Countdown, an annual report tracking connections between public health and climate change.
Storms and floods, for instance, do not only cause direct injuries but can also shut down hospitals, spur disease outbreaks and produce lingering mental health problems, as people lose their homes, he said.
Wildfires, similarly, hurt and uproot people, but also dramatically worsen air pollution in broad areas.
California's recent wildfires, spurred by drought, have cost more than 80 lives but have also polluted air as far east as Massachusetts, said Gina McCarthy, a former head of the U.S. Environmental Protection Agency now at Harvard University's public health school.
Kristie Ebi, a professor of global health at the University of Washington, said multiple climate change-related health impacts were often hitting at once. "We see them coming at communities all at the same time," she said.
The Lancet report, produced by doctors, academics and policy experts from 27 organisations around the world, called for fast action to curb climate change and prepare global health systems for growing challenges.
"A rapidly changing climate has dire implications for every aspect of human life, exposing vulnerable populations to extremes of weather, altering patterns of infectious disease and compromising food security, safe drinking water and clean air," it warned.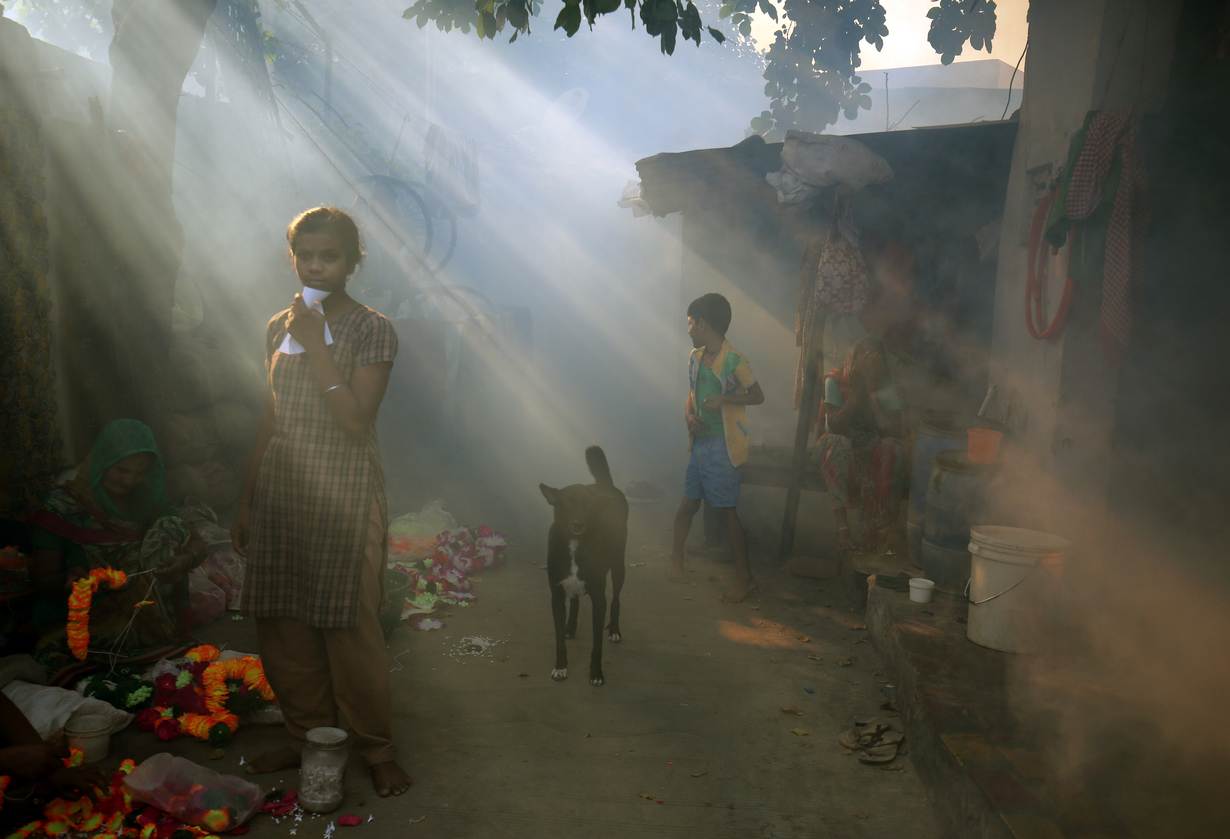 WORKING UP A SWEAT
Already, 157 million more people worldwide were exposed to heatwaves last year than in 2000, according to the report.
Hotter weather led to the loss of 153 billion hours of labour in 2017, a 60 percent jump from 2000, as workers in construction, farming and other industries downed tools, often squeezing family income.
In India, heat caused the number of hours worked to fall by almost 7 percent in 2017, Watts said.
Richer countries also are seeing the effects of heat, the report noted.
Europe and the eastern Mediterranean, for instance, appear more vulnerable than Africa and Southeast Asia, it said.
That is largely because so many older people - who are particularly at risk - live in cities which trap heat and can be hotter than surrounding areas, the report said.
England and Wales, for instance, saw 700 more deaths than normal during a 15-day hot spell in June and July this year, Watts said.
Renee Salas, an emergency room doctor at Massachusetts General Hospital in the United States and an author of the report, said she recently treated a 30-year-old man felled by heatstroke while trying to work two construction jobs.
"Keep in mind that for every statistic there is a personal story," she urged. Such medical cases are the "often hidden human cost of climate change", she added.
HUNGER AND DISEASE
Warmer conditions linked to climate change are enlarging the potential range of mosquito-borne diseases such as dengue fever as well as other health threats, the report said.
Since 1950, the Baltic region has seen a 24-percent increase in coastal areas suitable for cholera outbreaks, while in sub-Saharan Africa's highlands, zones where malaria-carrying mosquitoes can survive have expanded by 27 percent.
Hotter conditions may also be giving some disease-causing microbes greater resistance to antibiotics, Salas said.
And higher temperatures seem to be curbing the maximum harvest from farmland in all regions of the world, reversing an earlier trend toward ever-larger harvests, the report noted. Ebi, of the University of Washington, said rising carbon dioxide levels in the atmosphere are shrinking nutrients in cereal crops, hiking the risk of malnutrition even for those who get enough to eat.
Mental health threats, meanwhile - from children worried about their future in an overheating world to families stressed by disaster losses - are on the rise, she said.
Acting swiftly to curb climate change - whether by switching to clean energy, or getting more people to walk and use bicycles - would lower healthcare costs by the same amount of money needed to reduce emissions, Ebi said.
"Most mitigation policies are good for health - and they're good for health now," she said.
(Reporting by Laurie Goering @lauriegoering and Lin Taylor; editing by Megan Rowling. Please credit the Thomson Reuters Foundation, the charitable arm of Thomson Reuters, that covers humanitarian news, climate change, resilience, women's rights, trafficking and property rights. Visit http://news.trust.org/climate)
Our Standards: The Thomson Reuters Trust Principles.