Half of villagers are ready to move if the government offers free land in a safer area, but as yet there is no such plan
By Rupak De Chowdhuri and Sunil Kataria
GHORAMARA ISLAND, India, Nov 29 (Reuters) - Residents of India's Ghoramara Island want to leave their home as it shrinks each year due to rising seas, but many say they can't afford it.
The 4.6 sq km (1.8 sq mile) island, part of the Sundarbans delta on the Bay of Bengal, has nearly halved in size over the past two decades, according to village elders.
The tiny island is home to 4,800 people, down from 7,000 a decade ago.
"If a tsunami or a big cyclone hits this island we will be finished," said Sanjib Sagar, village leader on the island 150 km (93 miles) south of the Indian city of Kolkata.
(To see picture package, click on https://reut.rs/2TRX5dZ)
The Sundarbans, shared by India and Bangladesh, include the world's largest mangrove forest as well as rare or endangered tigers, dolphins, birds and reptiles.
Ghoramara is among many islands in the delta affected by rising sea levels and soil erosion experts say is caused by climate change.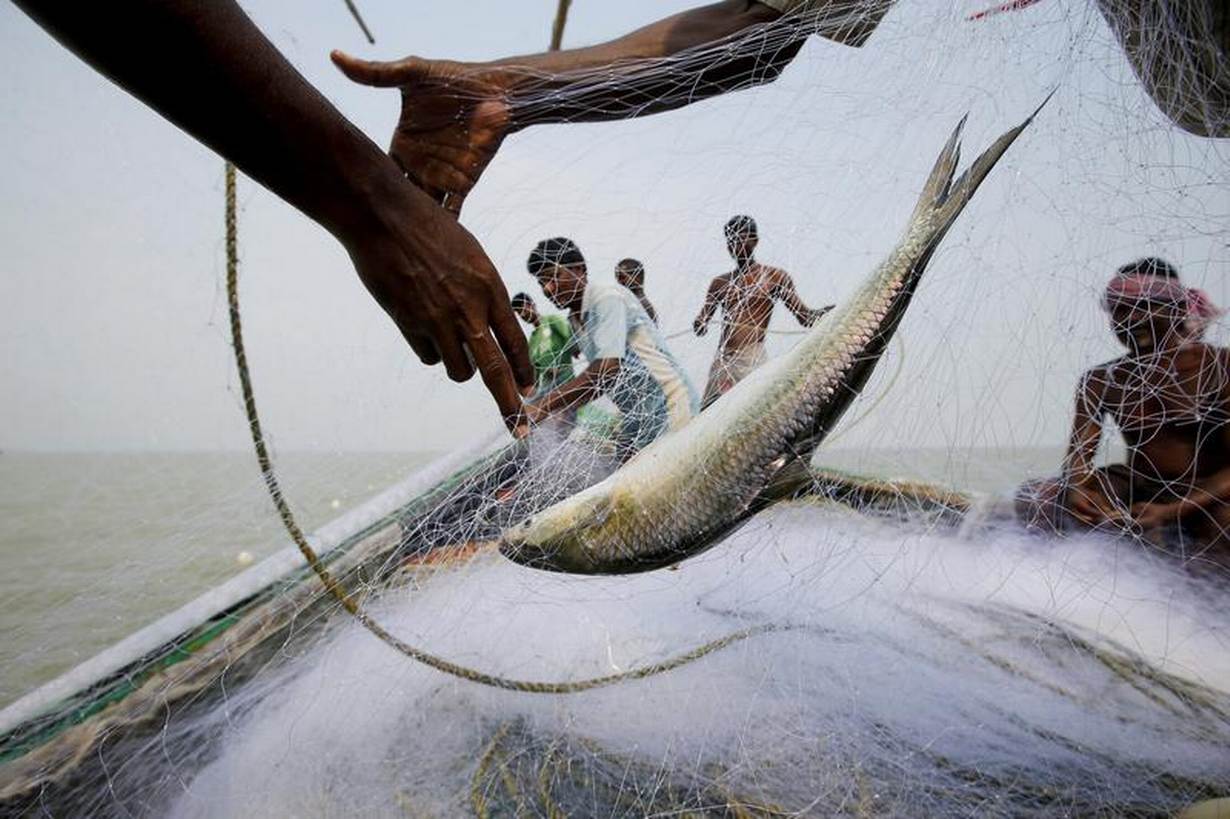 Residents say the flood waters are getting worse, threatening their homes and livelihoods.
"If government gives rehabilitation I will leave," said Sheikh Aftab Uddin, sitting outside his new mud house with his wife, after his previous home was destroyed by flood waters.
Half of the villagers are ready to move if the government provided free land in a safer area, Sagar said, but there has been no response to their request for compensation or to move people off the island.
Two people in the office of Javed Ahmed Khan, the minister in charge of disaster management in the state government of West Bengal, declined to comment on whether it had any plans to relocate inhabitants.
Floods have churned the island's shoreline into mud fringed with broken coconut palms. Fishermen cast their nets to try to take advantage of the rising waters.
As well as damaging homes, floods destroy valuable betel leaf crops that many islanders have depended on for a living.
"Every year, high-tide salt water enters my farm and destroys my cultivation, so I have to face a big loss," said Mihir Kumar Mondal, a betel leaf farmer.
Climate change experts say the entire island population will have to be relocated one day.
"There has to be some planning for those people, in terms of relocating them to other areas. Frankly speaking, this has to be in the plan of the government," said Suruchi Bhadwal, a researcher on climate change at the New Delhi-based Energy and Resources Institute.
(Reporting by Rupak De Chowdhuri and Sunil Kataria Writing by Alasdair Pal; Editing by Sanjeev Miglani and Darren Schuettler)
Our Standards: The Thomson Reuters Trust Principles.