Early winter snows destroy region's famed apple harvest as climate change brings less predictable weather
By Ashutosh Sharma
SHOPIAN, India, Dec 4 (Thomson Reuters Foundation) - November is the peak wedding season in India's Kashmir region. But Riyaz Dar's sister didn't get married last month, as planned.
Unusually early and heavy snowfall split the trunks of 60 of Dar's 100 apple trees in November, leading to huge apple - and financial - losses just before the harvest in Shopian, a region known as Kashmir's apple bowl.
"Even if the climate remains favourable in the years to come, I will get only 40 percent (of the apples) I used to havest," lamented the farmer from the village of Hirpora.
The snow will cut his income by 60 percent this year, he said - and the bad times will last until he can replant or repair all his damaged trees.
Heavy mid-autumn snow in the Kashmir Valley has wreaked havoc on the region's famed orchards, severely damaging apple, apricot, cherry, walnut and almond trees.
Apple growers have been hardest hit, with the snow destroying not just this season's apple crop but the heavily laden trees themselves.
Manzoor Ahmed Qadri, horticulture director for Jammu and Kashmir state, said over 1.5 million apple trees had been damaged - a major economic threat in a region where half a million families depend on fruit for jobs and produce provides 7 percent of the state's GDP.
Officials blame the disaster on increasingly unpredictable weather associated with climate change, which they say is leading to a range of costly problems across the region.
The risks are particularly serious, they say, because there is so far little in place, from insurance to substantive compensation, to help farmers deal with the risks.
"A tree takes at least a decade to mature, and the snowfall has ruined the hard work of years for farmers," lamented Ashok Dhawale, president of All India Kisan Sabha, a national farmer welfare organisation.
As climate change brings wilder weather and more losses in the orchards, "the earnings of farmers, whose livelihood is dependent on (fruit), will come down drastically", he warned in an interview with the Thomson Reuters Foundation.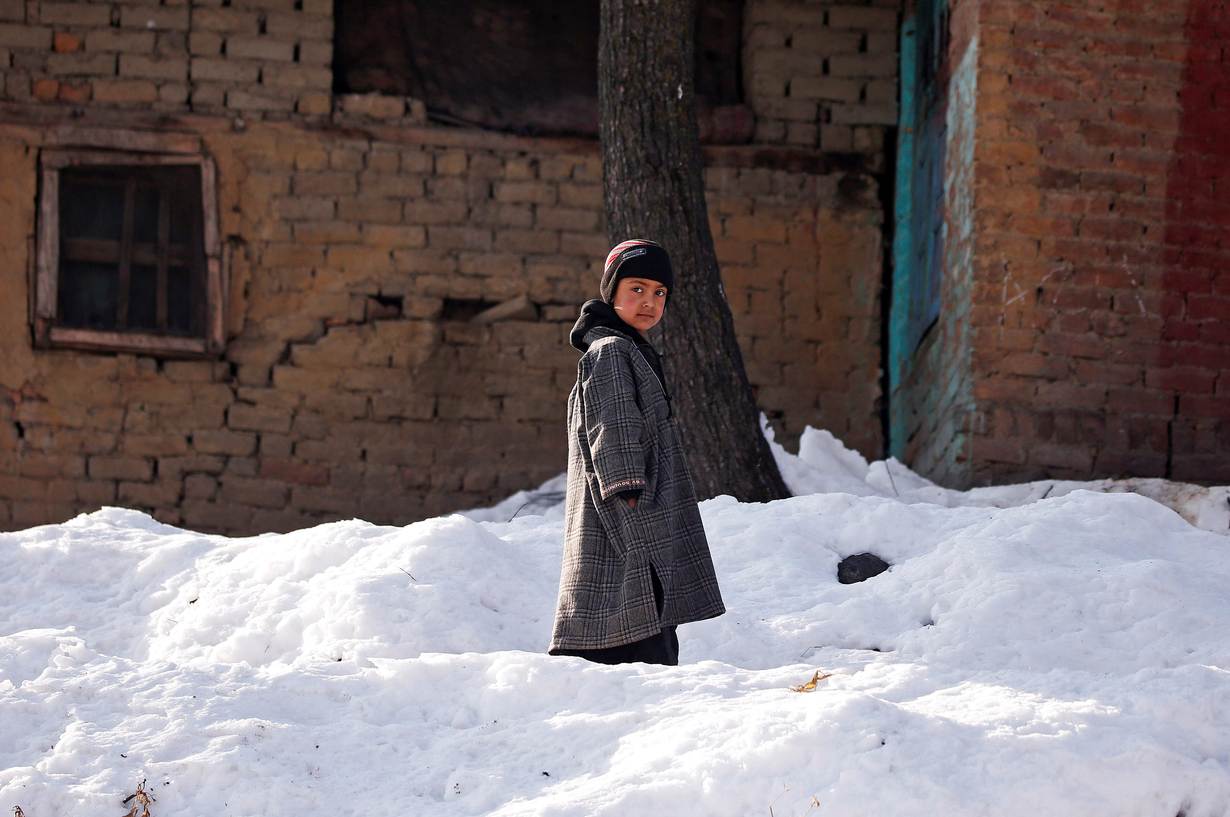 SNOW IN MAY
In Kashmir, the 40 harshest days of winter, called "Chillai Kalan", usually begin on December 21 and last until the end of January. But last winter the region saw no snow at all until the second week of February.
Tourists in high-altitude areas were then delighted to see snow in May. But the unexpected weather brought huge problems for pastoralist families on their annual migration routes.
Mohammad Razak, 50, was herding his flock in remote Poonch district when unusual torrential rain and hail killed more than 100 of his goats and sheep.
"Before we could understand anything, a thunderstorm and hail followed rains. In the absence of any shelter, goats and sheep rushed towards a gully ... and got washed away," Razak said in an interview.
The herder received about $500 in financial compensation under the State Disaster Respond Fund but said it was not adequate to meet his losses, which were about double what he received.
In the same storm, Mohammad Farooq, 45, another pastoralist, lost over 150 cattle in a landslide in Bafliaz, with his family only narrowly escaping.
Social media users in Jammu and Kashmir circulated pictures of his dead livestock and published his bank details, asking for financial help for the family.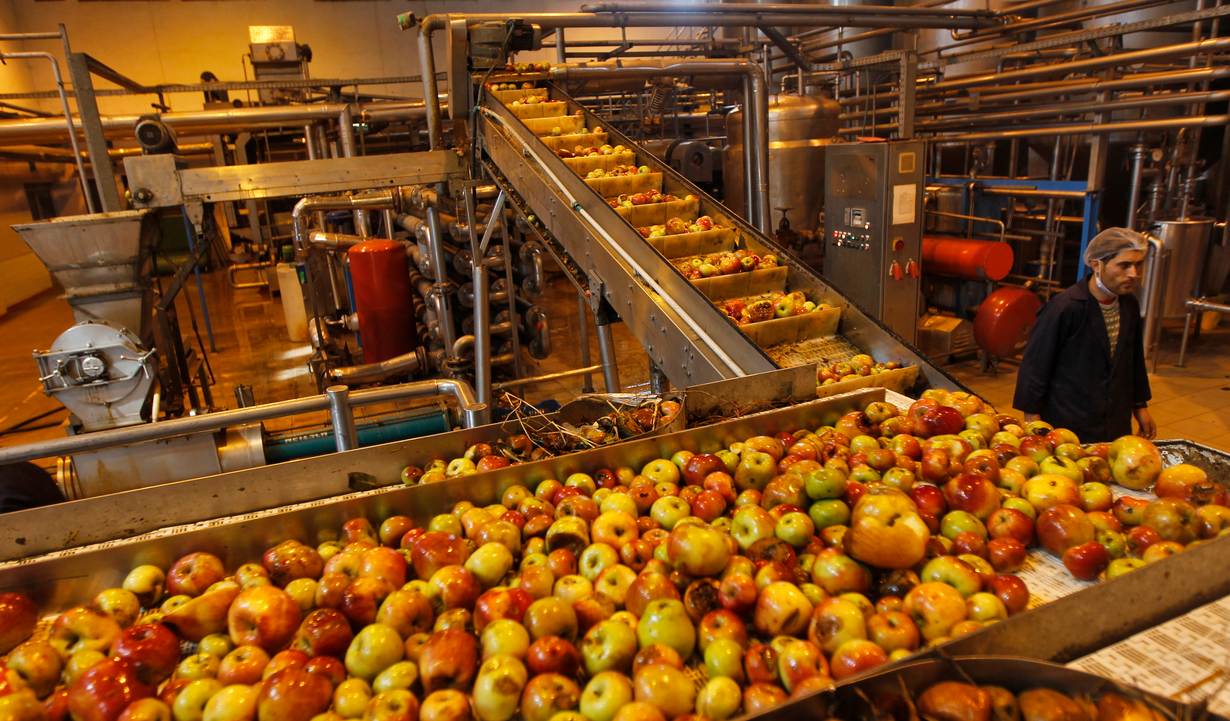 INSURANCE?
To help fruit growers hit by unseasonable snow, Sher-e-Kashmir University of Agricultural Sciences and Technology has issued advice on how farmers can protect trees from damage.
The state's horticulture department has uploaded videos on its website showing growers how to drill into broken tree trunks and try to rejoin them with large screws.
Dhawale, of the farmer welfare group, said Pradhan Mantri Fasal Bima Yojana - a crop insurance scheme put in place by India's prime minister in 2016 - has so far not provided much help with worsening crop losses in Kashmir from wilder weather.
Many farmers remain unaware that help is available from the programme, according to an August survey by Weather Risk Management Services Pvt Ltd., a global provider of climate risk management services.
Dhawale said that "only a holistic approach" that combined compensation, efforts to reduce farmer debt and help putting in place processing facilities to boost incomes would help farmers deal with the growing pressures.
The Kashmir Chamber of Commerce and Industry, meanwhile, has asked the state government to speed approval of a restructured state insurance programme aimed at helping struggling apple and saffron farmers.
For now, widespread damage to trees and the apple harvest mean apple prices have jumped over 20 percent across the country since the disaster, as Jammu and Kashmir state produces nearly 80 percent of India's apples.
This man's spirits are completely crushed. His apple crop awaiting packing is buried under the snow & all his efforts over the summer, his investment in tree oil & other treatments has been for nothing. It's no wonder he's weeping the way he is. #tragic https://t.co/kUPAbl2xGa

— Omar Abdullah (@OmarAbdullah) November 4, 2018
CHERRIES, RICE AND MAIZE
Kashmir's changing weather patterns mean the region now gets more of its snow at the end of February and in early March, said Shakil Ahmad Romshoo, head of earth sciences at the University of Kashmir.
That has been good news for autumn-harvested crops - including rice and maize - which saw a 10 percent larger harvest this year, said Chowdhary Mohammad Iqbal, a director of the state agriculture department.
But the late snow is hurting the region's cherry harvest, Romshoo said, as "the valley receives delayed snowfall when the trees are in full bloom".
Other changes also are underway as Kashmir - like other high-altitude Himalayan regions - records increases in its minimum, maximum and average temperatures.
Overall much less snow and more rain is falling, Romshoo said, and "earlier people wouldn't use fans in the region during summer but now people use air conditioners here".
Forest fires also are becoming a worsening problem, he said.
"The incidents of forest fires, which were earlier unimaginable during winters, are now being reported frequently due to delayed snowfall or dry winters," he said.
"Such indicators of the climate change are very disturbing," he added.
Omar Abdullah, the former chief minister of Jammu and Kashmir, last month shared a viral video clip on Twitter of a heartbroken apple grower frantically trying to save his harvested crop, buried under heavy snow in south Kashmir.
Abdullah called the disaster "tragic".
"This man's spirits are completely crushed. ... It's no wonder he's weeping the way he is," he remarked.
(Reporting by Ashutosh Sharma ; editing by Laurie Goering: (Please credit the Thomson Reuters Foundation, the charitable arm of Thomson Reuters, that covers humanitarian news, climate change, resilience, women's rights, trafficking and property rights. Visit http://news.trust.org/climate)
Our Standards: The Thomson Reuters Trust Principles.