* Any views expressed in this opinion piece are those of the author and not of Thomson Reuters Foundation.
The Green Climate Fund is channelling finance to help Mongolia leapfrog to solar power generation, while promoting alternatives to home coal-burning
With the onset of spring, the deep freeze of Mongolia's winter begins to thaw and Ulaanbaatar residents can breathe more easily.
It is not just the receding cold that is cause for relief, but an improvement in the Mongolian capital's air quality, along with the diminishing need to burn coal indoors for many of those living on its outskirts.
During winter, when temperatures in Mongolia drop to -40 degrees Celsius, generating heat in any form is not just for comfort but a necessity to survive. And for many of those living in the outer parts of the city, not connected to the main electricity grid, this means burning coal.
The result is that sometimes during winter, Ulaanbaatar experiences the worst air pollution in the world as a pall of coal smoke stifles the city.
Mongolia is striving to wean itself from its current reliance on coal but continues to face challenges as growing segments of its population rapidly urbanise.
The Green Climate Fund (GCF), the world's largest fund supporting climate action in developing countries, is channelling climate finance flows to Mongolia to help it leapfrog to low-emission energy generation, while promoting alternatives to home coal combustion.
Backing the Mongolian government's plan for renewables to account for 20 percent of national power capacity in 2020, and 30 percent by 2030, the GCF joined forces with local bank XacBank to finance a recently completed solar power plant in the country's eastern Govisumber province. The 10MW Sumber Soum solar power plant is the first to be financed by a Mongolian bank.
The plant is slated to provide Mongolia with 20 percent of its solar power, and account for five percent of the country's total renewable energy mix. XacBank CEO Bold Magvan, who credits a low-interest loan from the GCF to his bank for getting the solar plant up and running, believes its construction will "trigger another huge wave of Mongolian investors in solar energy".
The key to rerouting the development tracks of countries like Mongolia onto low-emission pathways is to stimulate the local private sector to seek out investment opportunities that create profits without adding to the already dangerous levels of ecological strain on the planet.
Another joint GCF-XacBank initiative is providing loans to grassroots private sector players in Mongolia to introduce renewable energy and energy efficiency measures that boost their business prospects.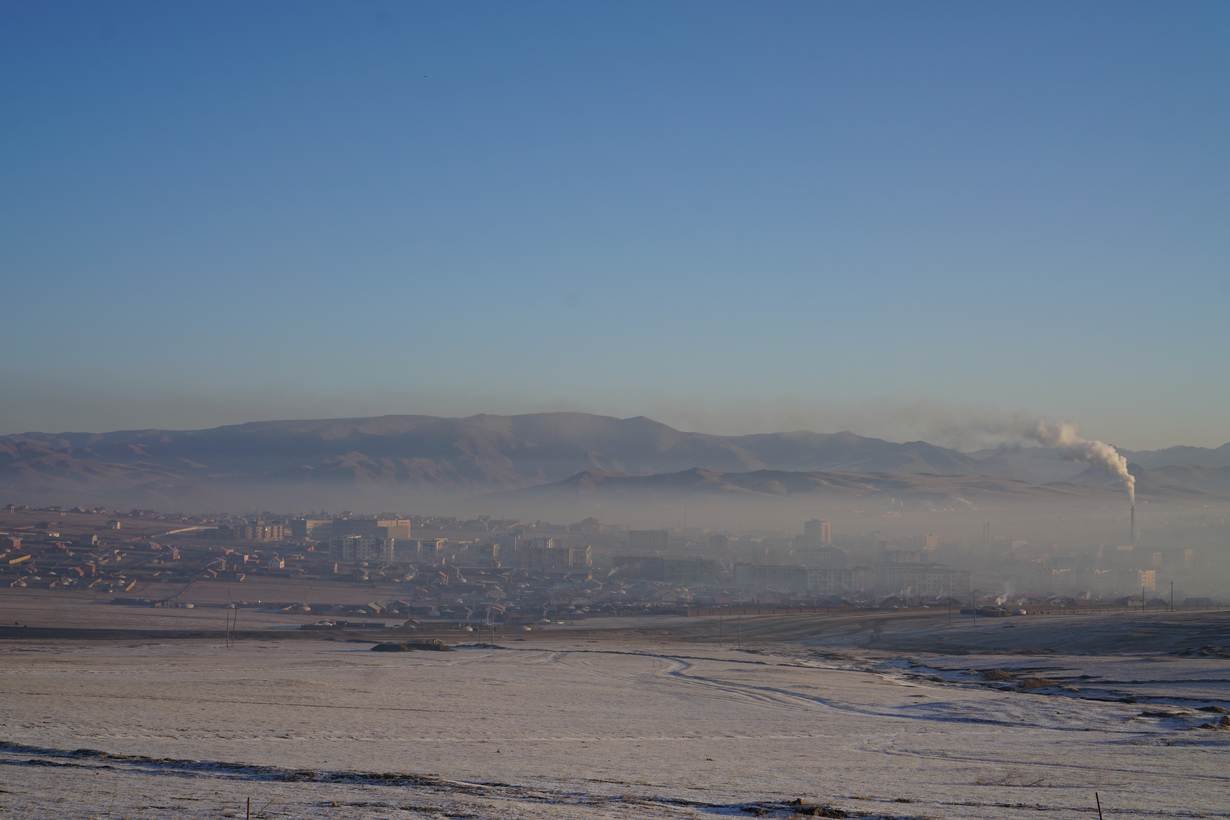 'CHILD HEALTH CRISIS'
The bustling crowds in Ms Myagmarsuren's shop on the outskirts of Ulaanbaatar, which sells solar-powered equipment, testify to the power of the market in driving low-emission innovation at a small scale.
Her main customers are herding families whose nomadic lifestyles mean they don't have regular access to grid electricity. She credits the low-interest loan provided in the GCF-XacBank programme as a key factor in her shop's economic viability, attracting an average of 100 customers daily.
While successful business and the Sumber Soum solar plant offer signs of shifting, low-emission market forces, Mongolia's severe air pollution is proof that urgent further action is needed.
On bad air days in Ulaanbaatar, a cloying blanket of coal smoke attacks your body, assaulting your nose and mouth and permeating your clothes. A joint report by Mongolia's National Centre for Public Health and UNICEF warned in February last year that air pollution had become a "child health crisis."
Purevjav Gomboluudev, head of climate research at Mongolia's Information and Research Institute of Meteorology, Hydrology and Environment, says the household combustion of coal in Ulaanbaatar's outskirts is responsible for about 90 percent of the city's air pollution.
Most of the outer city dwellers have migrated from the countryside during the past 30 years. Many were formally nomadic herders or farmers, and they now account for half of the capital's population.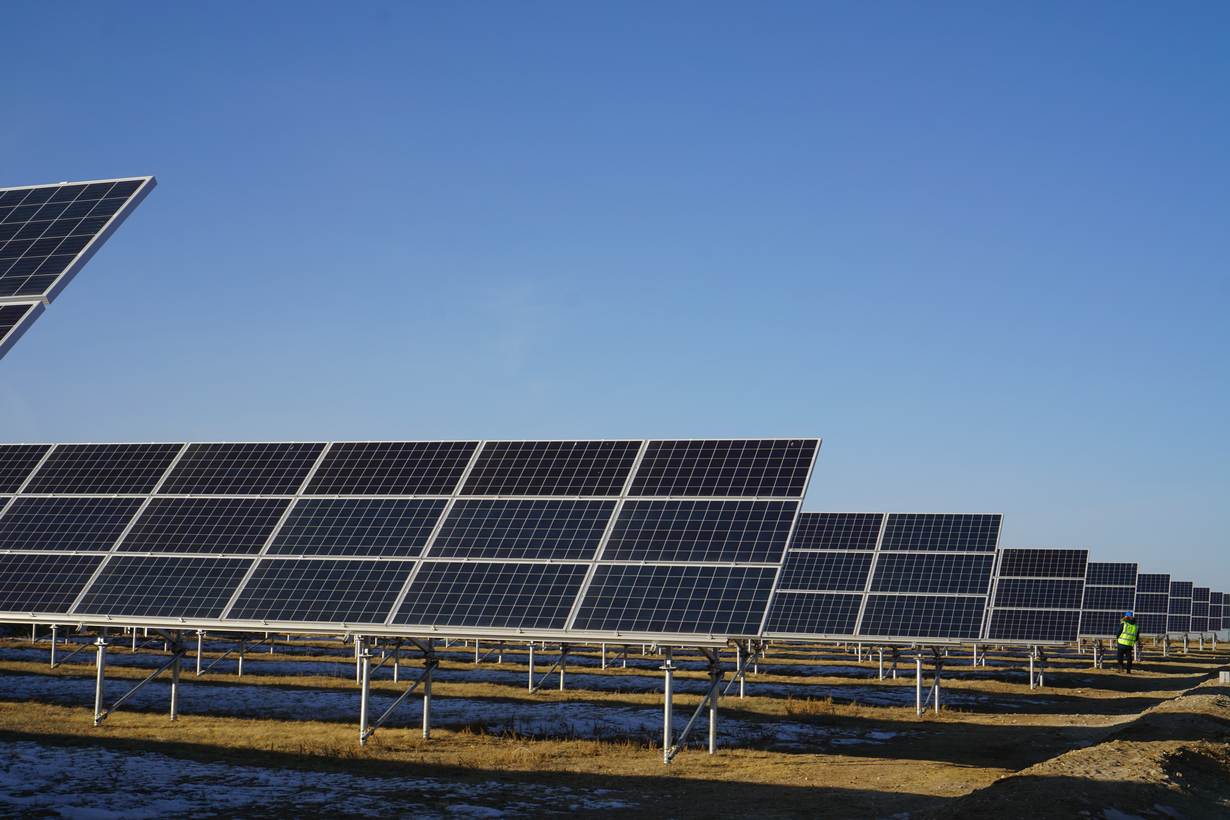 CLIMATE MIGRATION
In a cruel twist, the effects of climate change are increasing this influx of migrants whose use of coal to keep themselves warm further worsens the climate dilemma.
Summers that are unusually dry followed by periods during winter which are exceptionally cold are known in Mongolia as dzuds, and they are being exacerbated by climate change. Increasingly, severe dzuds are straining the ability of nomads to keep their herds of sheep and cattle alive.
The GCF has begun working with the Asian Development Bank on an urban renewal project that is designed to construct apartments for Ulaanbaatar's outer residents as an alternative to their current makeshift housing.
While these new residential areas are intended to be energy-efficient and maximise the use of renewable energy, they are also connected to the main power grid, negating the need to burn coal at home.
Ultimately, a major goal of these measures to lower emissions from energy use and phase out household coal combustion is to restore Mongolia's image as a land of clear blue skies.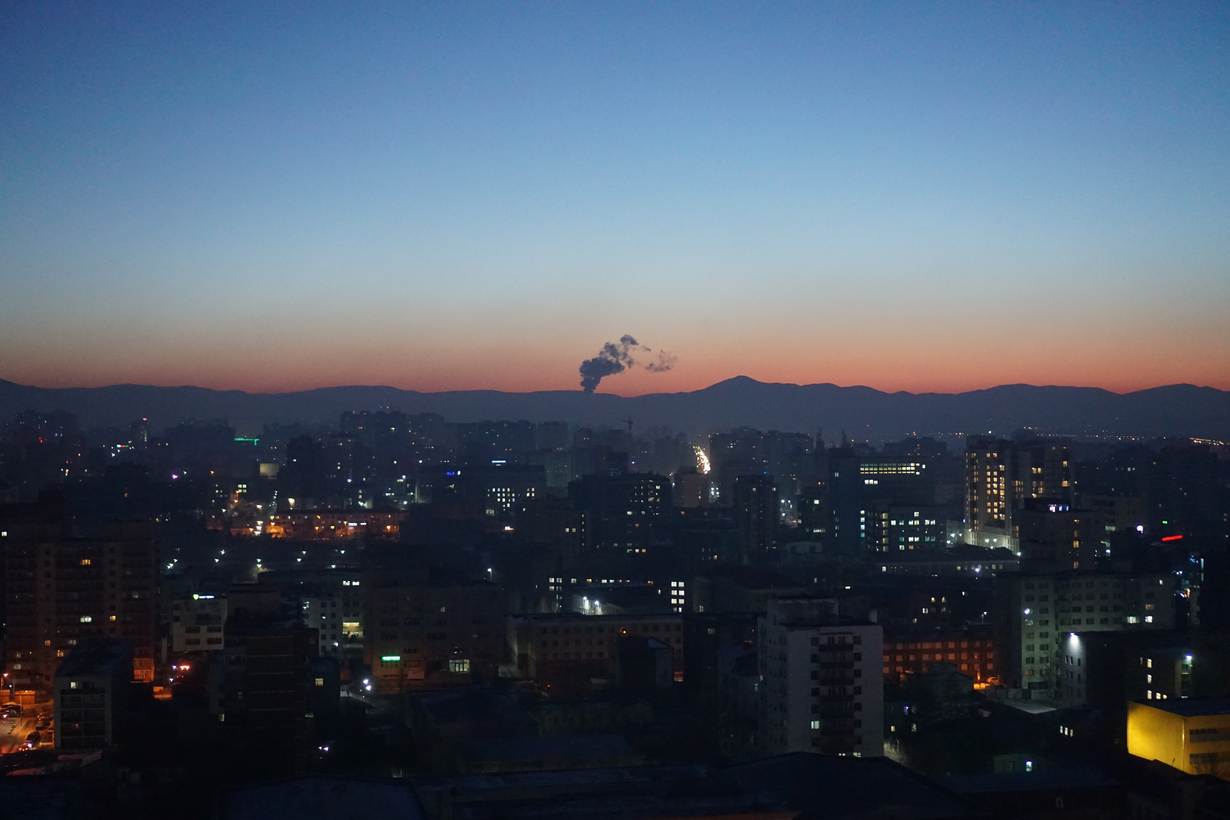 This article is part of an occasional series showing how projects financed by the Green Climate Fund are creating new paths of low-emission and climate-resilient development. For a longer version of the piece, visit the GCF website.