We spoke to Emma Holten about her experience of online abuse, and ways to support victims as revenge porn soars under coronavirus lockdowns
Coronavirus is changing the world in unprecedented ways. Subscribe here for a daily briefing on how this global crisis is affecting cities, technology, approaches to climate change, and the lives of vulnerable people.
By Sophie Davies
LONDON, June 3 (Thomson Reuters Foundation) - Revenge porn has surged across Europe under coronavirus lockdowns, with women's rights groups saying they have witnessed a rise in online posts of intimate images of women and girls.
Sexually explicit images, posted without the womens' consent, are typically posted by abusive partners or ex-partners who are stuck at home and spending longer online.
The Thomson Reuters Foundation spoke to Danish activist Emma Holten, 29, who suffered revenge porn as a teenager, about how victims can be helped under lockdown, why the pandemic could precipitate change and how she overcame years of violence and humiliation.
What happened to you?
When I was sixteen, I emailed some nude photos of myself to a boyfriend. Four years later, in 2011, a stranger hacked my email, took those photos and my personal information and posted it all online – with a message encouraging people to harass me. Once I realised what had happened, the photos were already everywhere. The threats and harrassment have been non-stop since.
Had you ever heard of this happening to anyone?
Only to celebrities like Paris Hilton, not normal people. When I took the photos, it didn't even cross my mind I was taking a risk and I had no idea how common and incredibly violent the crime could be.
What was your initial reaction?
I grew up thinking Denmark treated men and women equally yet suddenly I found myself in this terribly degrading situation. I was completely stunned. When I had the police look at the pictures, they said they weren't so bad and that – even though illegal – reporting it was a waste of time. It was yet another violation. Apparently I wasn't deserving of citizens' rights in my own country. I felt abandoned and alone.

Did you tell family?
My first impulse was to keep it a secret. Very quickly I realised how naïve that was – sending photos to the victim's loved ones is part of the thrill. It can't be a secret because abusers want to destroy your life.
Were people supportive?
Some were but others started to look at me differently. A sort of disgust clings to you and people fear that it's going to rub off, so they disappear.
When you take someone's sense of security away, you take everything.
Before this happened, I felt very secure yet suddenly I was on the receiving end of unprecedented hatred and disgust, which destroyed that. All innocence was lost.
Why did you decide to take things into your own hands?
By 2014 I had been living with this terrible fear, angst and paranoia for three years, yet during that time I'd also become a feminist. If you wake up every morning and think is about you personally, you're never going to get out of bed. So I came to see this a political crime related to how our culture views all women – not just me.
How did The Consent Project start?
I had this idea about posting some nude shots online – with my consent – to show that the female body is not inherently dangerous. The photographer Cecilie Bødker took some amazing photos, and The Consent Project was born. I was never unhappy that people had seen my breasts – but because I didn't get to choose when or how. The photos were a way of trying to start a conversation around why this crime is so serious, what nudity means and who gets to decide.
Did it help you?
It reassured me that my intuition was right – that showing yourself naked to the world when you choose to is very different to when you don't choose to. Now what happened to me felt less meaningless as the project had become larger than me.
Why do you think revenge porn has risen during coronavirus lockdowns?
Online abuse thrives on isolating the victim. During lockdown, even support between friends is difficult – much less wider society. If you are a person seeking to abuse someone, making sure they are cut off from people who love them is essential.
How can victims under lockdown be helped?
Support hotlines must be properly staffed during confinement and offer online services to victims, many of whom are very young and do not like talking on the phone. Also, as with domestic violence, many online abuse victims are violated by intimate partners, meaning they risk being in lockdown with their abuser. They need places in women's shelters too.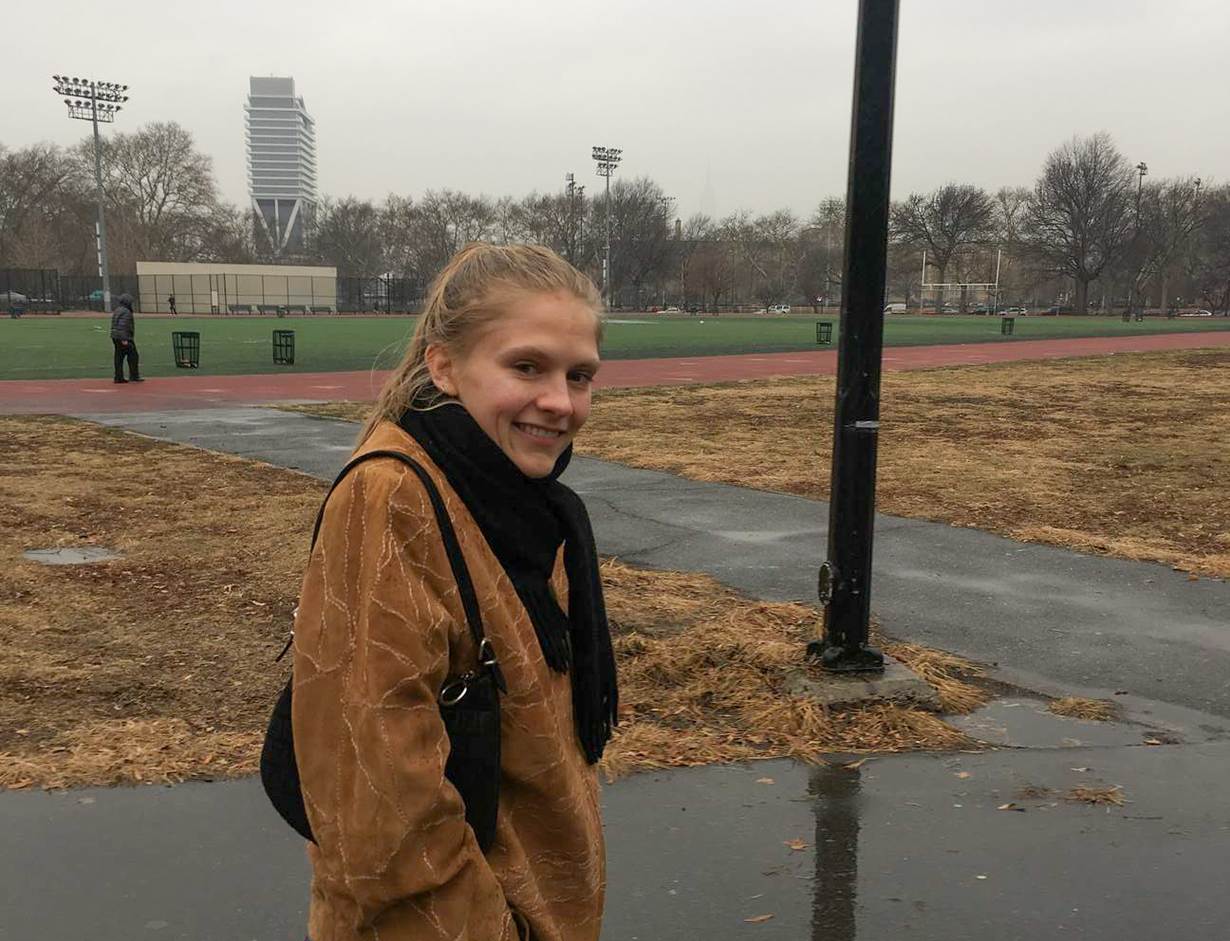 Could the pandemic help raise awareness?
The pandemic has forced us to feel empathetic about situations that are different from our own because we're had this shared experience of things turned upside down. The rise in revenge porn victims under lockdown is painful but also an opportunity for solidarity and societal changes.
But once lockdowns lift, will all this be forgotten?
If the extreme circumstances of lockdown force people to think about those in danger in their own homes, that insight is unforgettable. I hope we might start to see how crimes like domestic abuse and online sex abuse are connected.
How far do you think we've got in tackling revenge porn?
Lots has changed since 2011, when you had to explain everything from scratch including why you took the pictures, and now victims even have a vocabulary, like slut-shaming and victim-blaming. However police forces are not technologically savvy enough to deal with it and a chain of institutions including social media companies enables it, which we are only just starting to grasp.
What about those who don't take it seriously?
My face, identity, name, everything that I am and have ever been was stolen from me and twisted into a lie, for somebody else's amusement. They didn't care that I was a person with hopes, fears and dreams. Anyone who's been through this would feel the same.
What would you say to other victims?
This is not about you, it can happen – and has happened – to thousands of women before you. As it's a social problem, we can fix it but victims can't fight it alone – they need the support of everyone. So it's not victims that need to change, it's everyone else.
Related stories:
Revenge porn soars in Europe's coronavirus lockdown as student fights back
Online child sex abuse cases triple under lockdown in Philippines
Europe braces for domestic abuse 'perfect storm' amid coronavirus lockdown
(Reporting by Sophie Davies, Editing by Tom Finn. Please credit the Thomson Reuters Foundation, the charitable arm of Thomson Reuters, that covers the lives of people around the world who struggle to live freely or fairly)