Meat processing plants in North America and Europe have become COVID-19 hotspots. How much of a risk is the industry to global health and what can be done to protect workers?
Coronavirus is changing the world in unprecedented ways. Subscribe here for a daily briefing on how this global crisis is affecting cities, technology, approaches to climate change, and the lives of vulnerable people.
By Thin Lei Win
ROME, June 12 (Thomson Reuters Foundation) - Standing elbow-to-elbow deboning chickens, chopping beef and slicing hams: working conditions in the multi-billion dollar meat-packing industry could be fostering future pandemics, according to a report from a major investor group.
Coronavirus has been spreading rapidly in meat plants in countries including the United States, Brazil and Germany among workers who live in cramped quarters and often lack masks and paid sick days.
The Farm Animal Investment Risk and Return (FAIRR) coalition, whose members manage $20 trillion in assets, has delved into how working conditions and environmental malpractices at 60 meat, fish and dairy giants have made them vectors for infection.
How much of a risk is the industry to global health and what can be done to protect workers?
Coronavirus: our latest stories
Why it matters:
Meat processing and packing plants in North America and Europe have become hotspots for outbreaks of COVID-19, the respiratory disease caused by the novel coronavirus.
In the U.S. more than 20,000 meat-packing plant workers have fallen ill, according to the Food and Environment Reporting Network.
Nearly 340 meatpacking workers at a single plant in Brazil tested positive for the novel coronavirus last month and the Netherlands, Ireland, France and the UK have faced similar issues in their slaughterhouses.
The industry is also vulnerable to outbreaks of other livestock-originating disease including African Swine Fever, Swine flu and Avian flu.
Are meat plants still operating?
The pandemic has forced dozens of meatpacking plants - including the world's largest pork processor - in the United States to temporarily close.
President Donald Trump, though, has told the industry to continue to operate despite concerns about workers' safety.
A U.S. trade union representing meatpacking and food-processing workers on Wednesday called on the Congress to protect workers with new laws.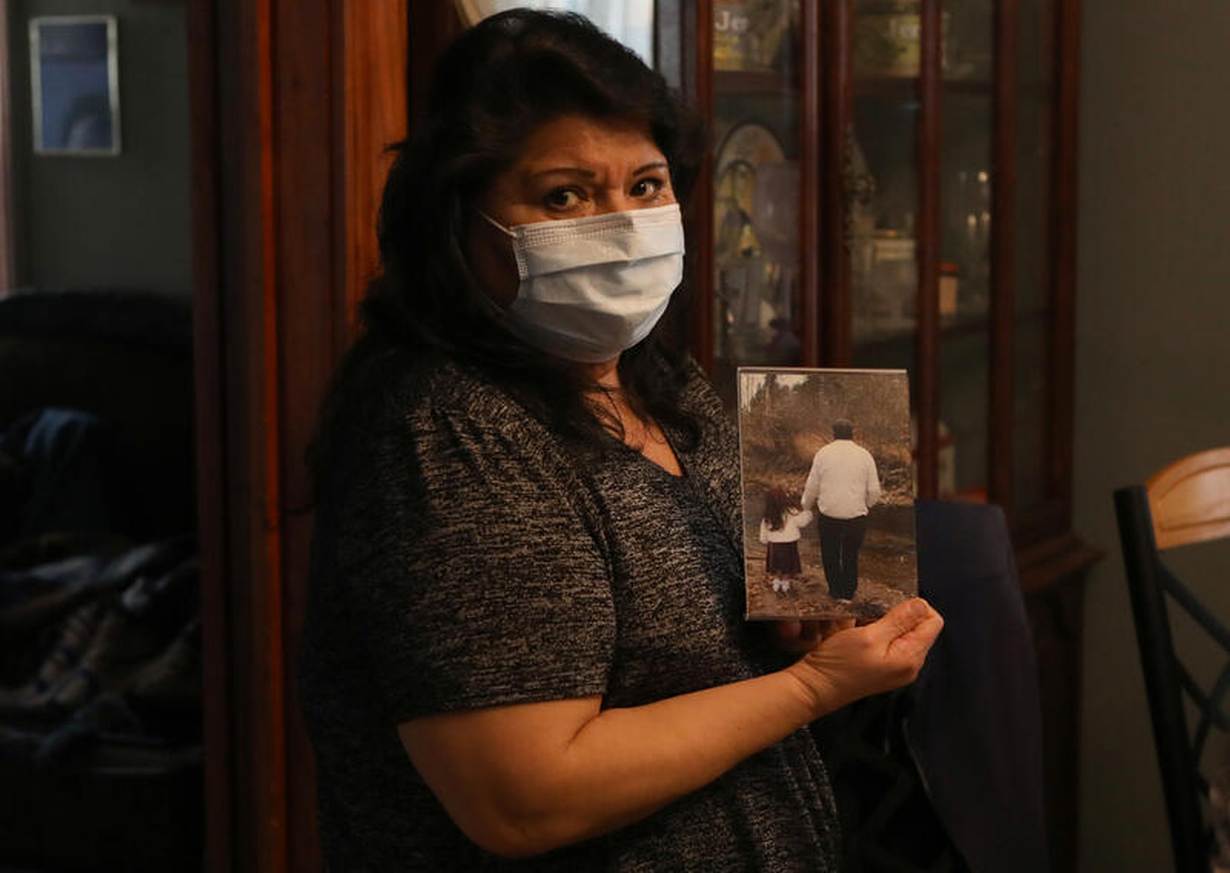 What are the report's findings?
Nearly two-thirds of the companies, or 44 out of 60, pose a "high-risk" of causing new zoonotic diseases - those passed from animals to humans.
It highlighted Brazil's JBS and Venky's from India which supply to fast food giants such as McDonalds, as potential hotspots for breeding disease.
No company received a "low risk" ranking.
Poultry and pork producers fared badly compared to dairy and aquaculture because of poor working conditions and its impact of deforestation.
Why do meat plants pose such a risk?
It's not just crowded working conditions that can lead to a disease spreading.
Waste and pollution, deforestation and biodiversity loss, lax food safety standards and overuse of antibiotics create fertile conditions for diseases to mutate into more deadly strains and spread rapidly, the report said.
What are conditions like for meat workers in the U.S.?
"Workers at meat processing plants typically stand elbow-to-elbow as they cut, debone and package chicken and beef," Maria Lettini, FAIRR's Executive Director, told the Thomson Reuters Foundation
Serious injuries that require days away from work are also three times higher in the meatpacking industry than in other industries, according to the report.
"Millions of workers who lack access to paid sick days and paid family and medical leave are facing the devastating choice between risking their own health or risking the loss of a paycheck or job," Marc Perrone, president of the United Food and Commercial Workers International Union (UFCW), testified in a U.S. House Oversight and Reform Committee hearing on Jun 10.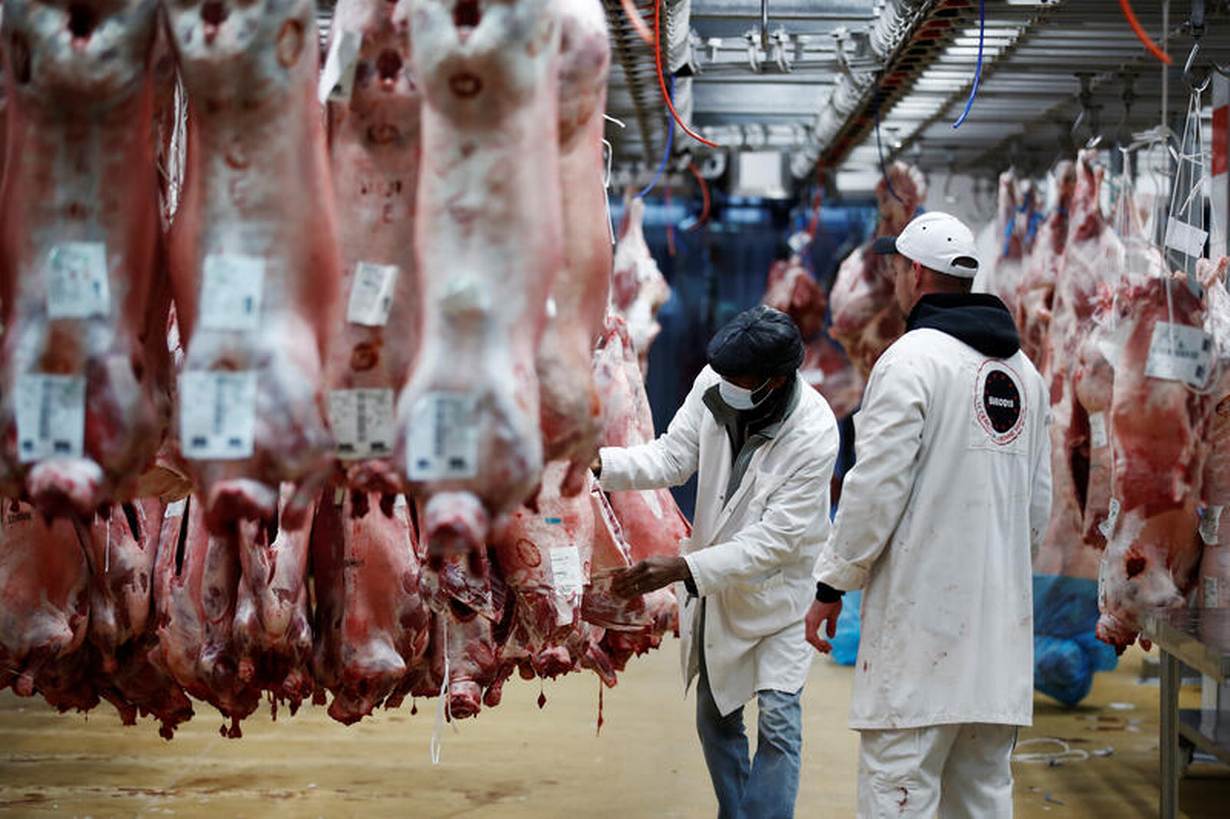 What has been the response from the meat companies to these accusations?
"As this global health crisis continues to evolve, we are committed to taking the necessary steps to protect the health and safety of our employees, our customers and other stakeholders," said U.S.-based Cal-Maine Foods.
The company, which came last in the rankings, aims to be the most sustainable producer of "consistent, high-quality fresh shell eggs and egg products in the country", spokesperson Jeff Eller told the Thomson Reuters Foundation.
The company plans to publish its progress later this month, he added.
Venky's and Mexico's Bachoco, which were just above Cal-Maine, as well as China's WH Group, which owns Smithfield, did not respond to requests for comment.
Who are these workers? Where are they from?
Many workers in these plants are also migrants so they live in tightly-packed dorm rooms or in conditions that are conducive for the virus' spread, said Michael Fakhri, the new United Nations Special Rapporteur on the Right to Food.
They also tend to face discrimination over their gender, race and legal status, he told the Thomson Reuters Foundation.
The big picture:
United Nations special rapporteur Michael Fakhri recently said: "Our supply chains and food system are only as strong and healthy as the workers are."
Related stories:
People must regain control over food supply chain after coronavirus, says new U.N. envoy
SPECIAL REPORT-In Oklahoma pork-packing town, COVID stirs fear, faith and sorrow
FOCUS-'Elbow to elbow:' North America meat plant workers fall ill, walk off jobs
(Reporting By Thin Lei Win @thinink, Editing by Tom Finn (Please credit the Thomson Reuters Foundation, the charitable arm of Thomson Reuters, that covers the lives of people around the world who struggle to live freely or fairly. Visit http://news.trust.org)