Covid-19 has left many around the world needing food aid for the first time. But food banks are squeezed between short supply and surging demand
Coronavirus is changing the world in unprecedented ways. Subscribe here for a daily briefing on how this global crisis is affecting cities, technology, approaches to climate change, and the lives of vulnerable people.
By Thin Lei Win
ROME, July 6 (Thomson Reuters Foundation) – Until COVID-19 forced her home city of Bangkok into lockdown in late March, Bangaon Kamsaeng had never stopped working; as a waitress, cleaning people's houses, even as a freelance garbage collector.
"I wasn't picky," the 40-year-old single mother, who goes by her nickname Aom, told the Thomson Reuters Foundation with a smile from her modest home in the outskirts of the Thai capital.
Everything changed when the government announced sweeping restrictions to fight the coronavirus, and Aom found herself without a job and unable to buy enough food for the first time in her life.
"Before, there were a variety of jobs to choose from but now there's hardly anything even though I'm still willing to take on any job," she said in a video call, her young son sitting beside her on the floor of their house.
"It was the first time I had to receive food assistance. I feel very insecure right now," she said.
From Thailand to Kenya and Argentina to Britain, coronavirus lockdowns abruptly left millions of people like Aom unable to earn enough money to feed themselves and their families.
"This is a new poverty and three months ago it did not exist," said Angela Frigo, secretary general of the Brussels-based European Food Banks Federation (FEBA).
"Due the pandemic and lockdown measures, some persons who had a good or normal financial situation now find themselves in a situation of food insecurity," said Frigo, whose non-profit works with food banks and organisations in 29 European nations.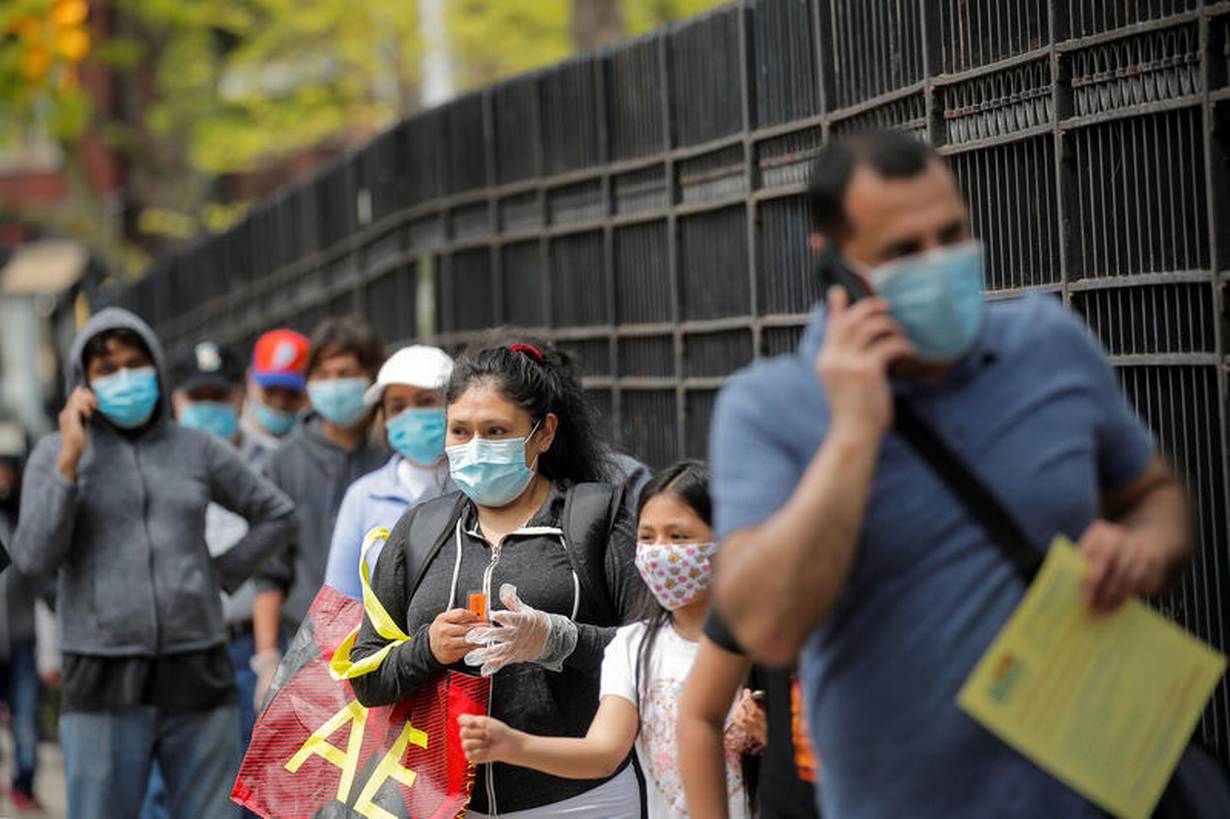 DWINDLING RESOURCES
The sudden appearance of so many new users has come at the same time that food banks face dwindling donations of food supplies and funding, according to a survey by the Chicago-based non-profit Global Foodbanking Network (GFN).
More than half of the worldwide 47 food banks in its network are experiencing "a critical funding shortfall", said the survey, conducted in May across 44 countries outside the United States from Australia to Ecuador.
All but three of the food banks - 94% of those surveyed - said they urgently needed more supplies to distribute, while more than a third said they had already dipped into their cash reserves to meet soaring demand.
"Donations have completely dried up," one organization told the GFN, which said its members were serving an additional 100,000 people each on average.
Logistical problems caused by movement restrictions, price spikes due to panic buying and increased demand for food aid is causing the shortfall, the GFN said.
"Even as lockdowns ease, hundreds of millions of people do not have jobs to return to. We as a society... will not recover unless we address this hunger crisis," said Lisa Moon, GFN's president and chief executive.
'FOOD EMERGENCY'
Even before the coronavirus hit, one in nine people around the world were going to bed hungry and one in four were struggling to eat healthily, according to the latest U.N. data.
As the United Nations warns of an "impending global food emergency", experts say the pandemic has forced many more to turn to handouts to meet their most basic dietary needs.
A recent analysis of U.S. Census Bureau data by the St. Louis Federal Reserve showed the number of American households experiencing food scarcity had risen by a "substantial" 1.4% during the pandemic.
More expensive supplies like tinned fruit and peanut butter are running low among U.S. food banks, which have also been struggling to get hold of enough dry goods such as rice, pasta and beans.
In Ghana's capital Accra, where Chef Elijah Amoo Addo's community kitchen went from feeding about 150 people a day to preparing 3,500 hot meals daily in April, 75% of beneficiaries are newcomers, he said.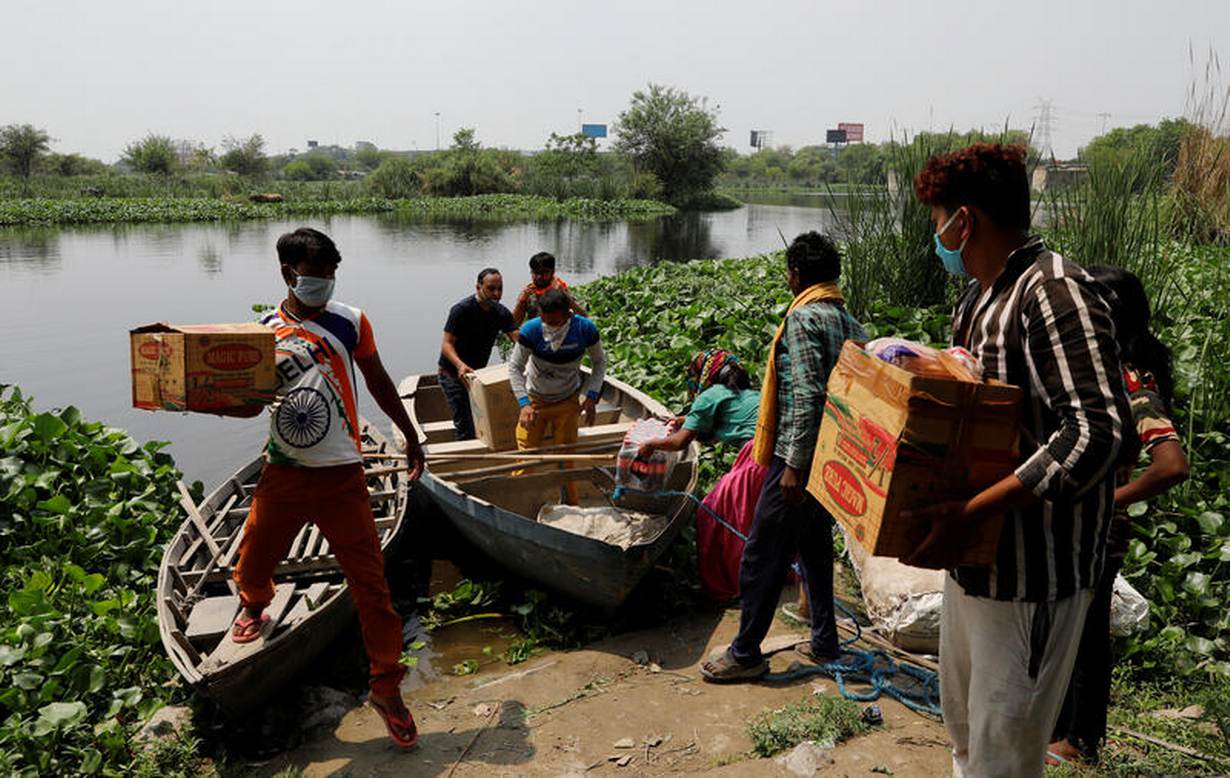 Even in Geneva, one of the world's richest cities, more than 1,000 people queued up to get free food parcels in May.
The kind of people seeking free meals or groceries is also changing as a result of the coronavirus crisis, food banks say.
"Two-thirds of our beneficiaries are single-parent families. But we're expecting new profiles. For example, families with two incomes where one parent has lost his or her job due to the pandemic, could enter in a situation of poverty," Frigo said.
In Thailand, a country known for its delicious, ubiquitous and affordable street food, the crisis has had a sharp impact on laborers, informal workers and low-paid employees who used to gather round make-shift pavement cafes for lunch.
Po-Tsao Chen, programme manager of the Scholars of Sustenance (SOS) charity that is helping Aom, said it had more than doubled the number of people it was supplying with fruit, vegetables and baked goods between January and March.
But he lamented that they could not help everyone.
"There was greater demand for food from more communities but there were simply insufficient supplies and infrastructure to support the distribution," he added.
About 8.3 million Thai workers will lose their jobs or income because of the COVID-19 crisis, the World Bank said last week.
The experience of Aom's own family reflects the country's grim employment prospects: Of the five adults who used to work, only one still has a job, she said.
Aom doesn't know when she might be able to return to her cleaning job:
"They simply said during this pandemic they have to stop hiring me. They haven't contacted me at all since."
Related stories:
'Blitz spirit': Britain's ethical businesses fight hunger during coronavirus outbreak
On the margins of Paris, the food bank queues grow longer
Hunger or coronavirus? In fast-growing Kabul, poor Afghans dice with death
Coronavirus shocks to fuel years of unrest and hunger in poorest economies

(Reporting By Thin Lei Win @thinink, Editing by Helen Popper (Please credit the Thomson Reuters Foundation, the charitable arm of Thomson Reuters, that covers the lives of people around the world who struggle to live freely or fairly. Visit http://news.trust.org)
((thin.leiwin@thomsonreuters.com; +39 348 232 1653;))