Deadly wildfires across the western U.S. have forced thousands to flee their homes for safer ground. We spoke to three Oregon residents who are facing the threat of fires.
By Ellen Wulfhorst
NEW YORK, Sept 18 (Thomson Reuters Foundation) - Deadly wildfires raging across the western United States have burnt thousands of homes in the state of Oregon, destroyed small towns, and forced thousands of residents to seek safer ground in an event described as unprecedented in scope and ferocity.
With 10 major fires still ablaze as of Friday and much of the U.S. West Coast blanketed with smoke, we spoke to three people facing the threat of fires from their homes, on the run to escape the blaze and forced to wear masks fulltime due to the smoke: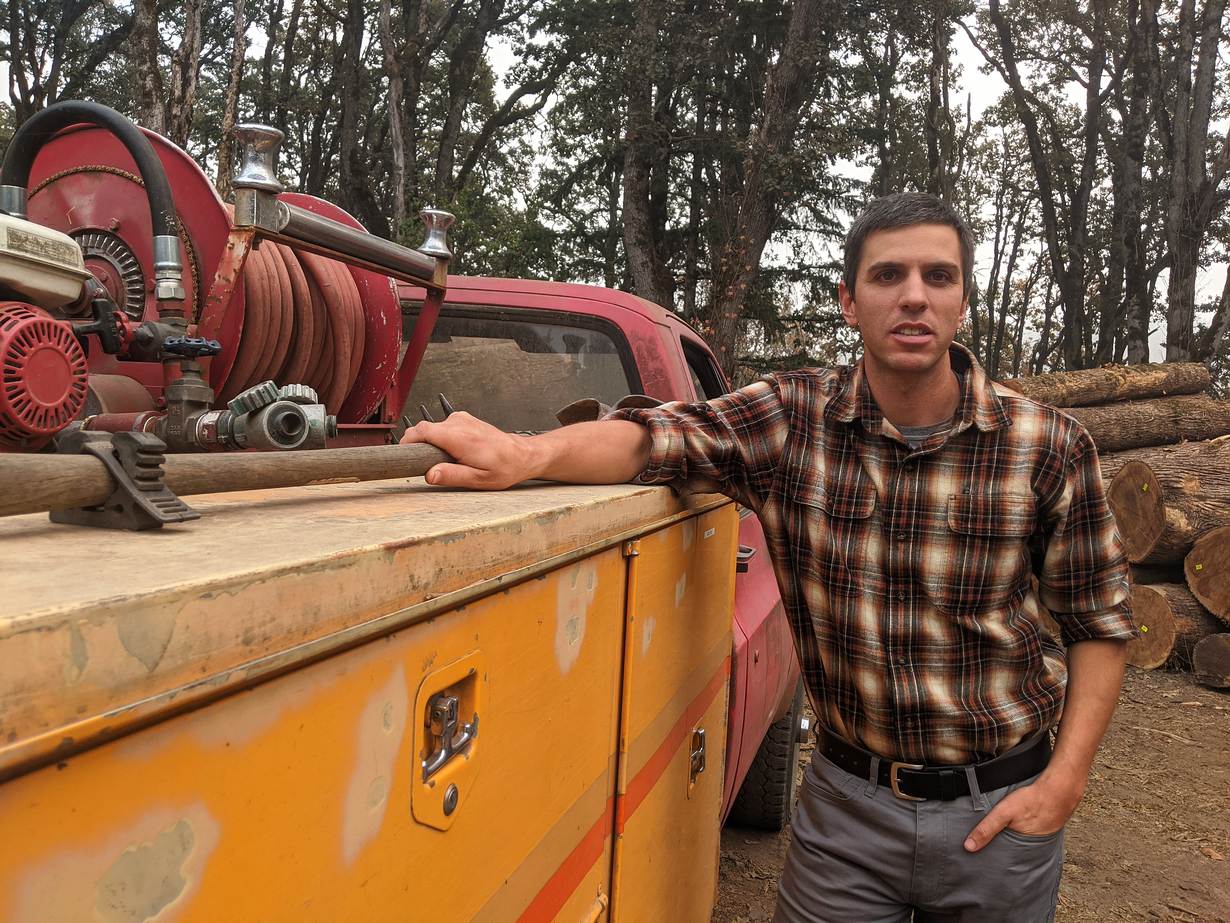 - BEN DEUMLING, 38, lives 12 miles (19 km) from Salem, Oregon. His family owns forest land and the Zena Wood Products, a saw mill and millworks company.
"When these fires started we had a wind event, we had a wind storm, east winds like nothing that's ever been recorded here before. That's what made those fires so scary and so dangerous because that wind drove the fires so far, so fast that any fire that started very quickly got completely out of control and was impossible to fight with that wind.
I'm definitely in a state of high alert.
We still have got no rain. We're blanketed in the smoke. The forest is still extremely dry, and any spark has the potential to get out of control very quickly given these conditions.
We have a fire truck and the crew that works here at the saw mill. We're all trained to fight forest fires and so we're here and we're as prepared as we can be. I have good relations with my neighbors so if anything starts anywhere I'll hopefully know about it very quickly.
For me, this is my home. This is where I've lived all my life. I don't plan to evacuate. I plan to stay and fight whatever fire shows up. I would want my wife and kids to get out of here.
We're lucky here. We have multiple exit points whereas a lot of the towns that burned east of Salem were in the middle of a canyon where there's only one road out and if that road is consumed by fire you have no way out and those are very scary conditions.
Unprecedented is becoming a little bit of a worn out word in 2020 but fires like this have never happened in recorded history in Oregon before.
Everybody's scared. The mood is very tense. A lot of people are jumping in and trying to find ways to help and volunteer and a lot of people are sad and scared and angry and not sure where to place all that pent up frustration and hurt and fear.
We are blanketed in smoke like nobody has ever seen before. The air is so unhealthy that we can't go outside and we've been stuck inside with COVID since March and the only thing that we could do is we could go outside ... It's just a pressure cooker here and my 3 and 5 year olds are running up the walls. We have been inside for 12, 10 days whatever. It's not an easy time."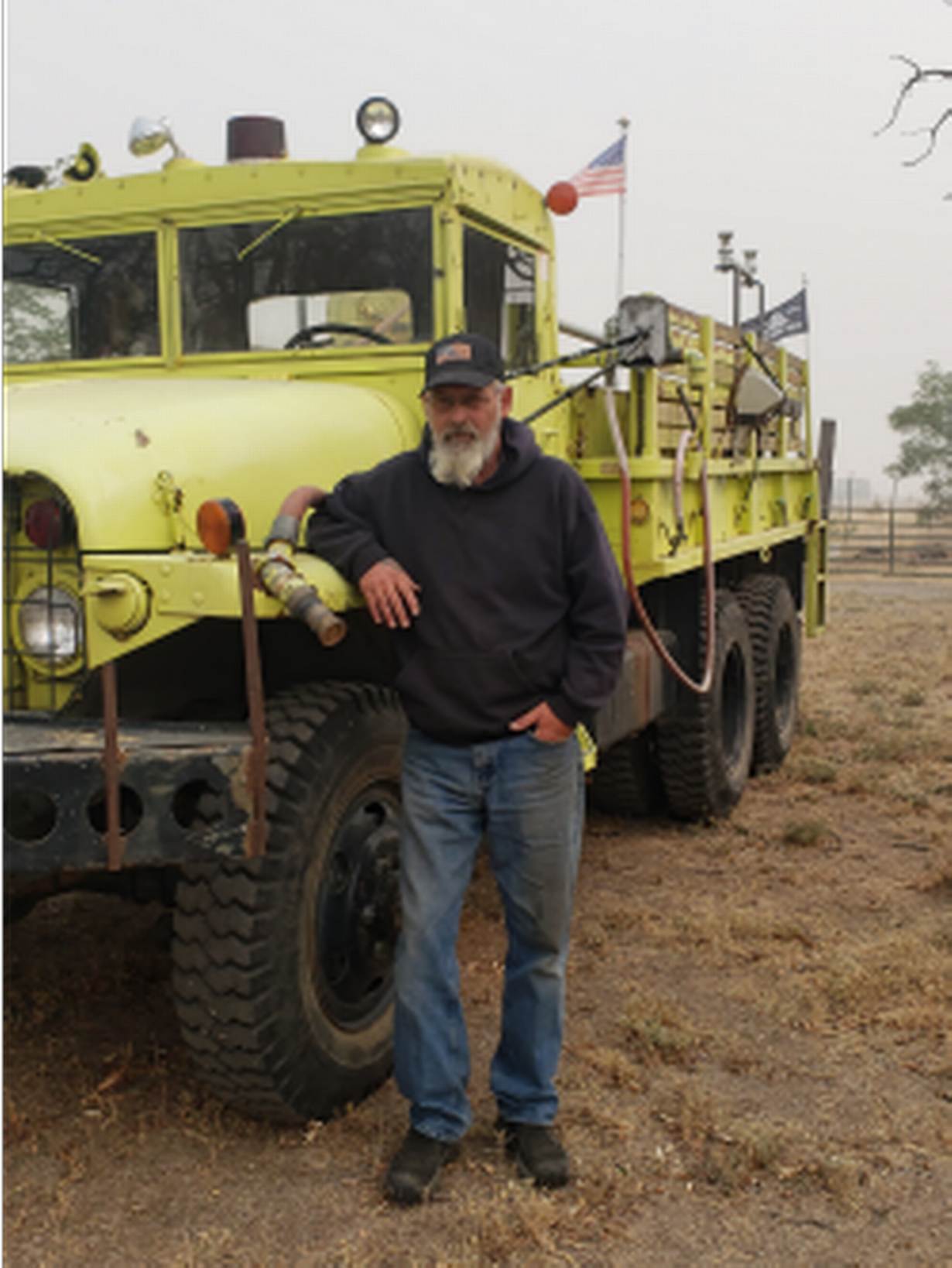 - GARY SELF, 61, retired, lives outside Maupin, Oregon.
"I decided to get away from the smoke so I went down south to do some camping with my family, and that's when we got caught in the Beachie Creek Fire.
On Labor Day, on the 7th, smoke started rolling in and all of a sudden it got really windy and there's no cell service or anything up there. We were kind of like "What the heck's going on?" I was with my children and their various friends. There was a group of about 15 of us. It was kind of an end-of-summer family campout.
The smoke got so bad so fast. At 4 in the afternoon it turned into almost complete darkness from the smoke and the ash that was falling down. It was like it was snowing except that everything was hot.
We tried to pack up all of our camps and get down out of the mountain and it was kind of terrifying. It was windy little mountain roads, the little logging roads. We were having to go bumper-to-bumper just to be able to keep each other's tail lights in sight. The visibility was so bad and when we got down to the highway we discovered that this storm had gotten so bad. Trees were falling down everywhere. The fires were raging towards us and instead of the normal two hours to get home it took me five hours because of all the people trying to evacuate.
We were going through all of the towns that got wiped out just hours before the fire hit. End of the holiday weekend, everybody in a panic, it was kind of a mass exodus going on. I tell you what, we got off a lot easier than the people that live in that area.
It was enough to choke you. You couldn't breathe. You couldn't catch your breath ... I lost my voice.
There was different fire units running up and down the road, but everybody's mindset at that point was just get the hell out of here. There were dozens of big trees down across the road ... and the last tree that I passed, it was just some people in cars out there with hatchets and a shovel trying to break up limbs to get the tree off the road. Pretty much pulling together, and then you run into a few idiots that were trying to do 90 miles an hour on the righthand side of the road."
- MADDIE CLEAVER, 24, a recent college graduate from Portland who recently left a food service job
"For a couple days the AQI (Air Quality Index) was over 500 which I've never experienced before in my life, even having lived on and off in California over the last five years.
It is nothing like anything I've ever seen before. It is really kind of strange and, in combination with COVID, it's been kind of different.
My worst experience so far was two days ago. I'm prone to migraines ... I was outside wearing a mask like an N95 respirator, a disposable one, and after I came back inside I was feeling pretty lightheaded and nauseous. I started getting visual auras like 30 minutes after I had come back inside which is one of my first triggers into knowing I'm getting a migraine. Then within the next hour or so all of the rest of my symptoms escalated really quickly and I had to cancel the rest of my errands for the day and lie down in sensory deprivation. That has been the worse effect I've seen so far.
Every time you get outside there's a recovery period if you're outside for more than 30 seconds. The fans are constantly going in the house
I'm really lucky because I'm living in a newer home. A lot of the windows are much more well insulated and well sealed than other people's. Everybody's pretty miserable here. We don't know what the longterm effects of being exposed to this looks like.
A lot of people are really worried about the rain. As much as we are hoping for rain and that the moisture level in the air goes up, it's kind of like acid rain.
I'm very lucky ... I have an inhaler. I have fans in my house. I have the ability to stay home at the moment ... As much as I am having a hard time, I know I am in a very lucky camp, a very privileged camp of people who don't have to go to work right now, who have access to some level of care. I don't think that I'm necessarily the spokesperson for everyone in Portland."
(Reporting by Ellen Wulfhorst; Editing by Belinda Goldsmith. Please credit the Thomson Reuters Foundation, the charitable arm of Thomson Reuters, that covers the lives of people around the world who struggle to live freely or fairly. Visit http://news.trust.org)
Our Standards: The Thomson Reuters Trust Principles.