Nine humanitarian experts on the chances of a real global reset by 2030
By Thin Lei Win
ROME, Sept 24 (Thomson Reuters Foundation) Five years ago, members of the United Nations unanimously approved a set of ambitious goals to hit by 2030 aimed at making the world a better place.
The title wasn't snappy but the ambition was big.
SDGs - or the 17 Sustainable Development Goals - cover everything from hunger to gender equality, climate change to eradicating poverty and protecting vanishing ecosystems.
With just a decade left, the Thomson Reuters Foundation asked nine experts from very different sectors and geographies to reflect on whether the world is on track.
We asked our panel if there was still a hope for success, given the world is mired in a pandemic and its economic fallout.
Richard Curtis, writer-director behind hit movies 'Notting Hill' and 'Love Actually' and a U.N.-appointed advocate of SDGs:
There's no denying it will be tough but we need the SDGs and what they promise more than ever.
The worst thing we can do is give up. This could give be a chance to reset our economies and societies so they are more inclusive, green and leave no one behind.
Paula Avila-Guillen, human rights lawyer and executive director of New York-based Women's Equality Center:
As a human rights advocate, I want to be positive and hopeful. However, even before COVID-19, the world was already behind on the SDGs.
Now, seeing how the pandemic has affected everyone, especially the most socio-economically vulnerable and those in marginalized communities... we are further from achieving them.
Jan Egeland, secretary-general, Norwegian Refugee Council:
Yes, we can! A global economy that found tens of trillions of dollars & euros to keep large and developed economies afloat during the pandemic can afford the relatively few billions needed to provide education, nutrition, shelter and clean water to the bottom billion.
It is a question of political will.
Karol Boudreaux, chief programme officer at global land rights organisation Landesa:
Although it will be quite challenging, with sufficient dedication and resources yes, there is a chance.
Philip Alston, professor, New York University School of Law and a former U.N. special rapporteur:
The SDGs are impressive as a laundry list. (But) they don't really address the broader issues.
A lot of the key SDGs are failing ... there's no real political momentum behind the SDGs.
Eni Lestari, chairwoman, International Migrants Alliance:
As a migrant, I doubt the SDG goals can be met by 2030.
The SDGs promise a lot in terms of eradication of poverty, trafficking and inclusion for migrants. In reality, especially during COVID-19, we can see they are empty.
Steve Killelea, founder of Global Peace Index and author of 'Peace in the Age of Chaos'
There are 169 targets in the SDGs, this is a difficult number of items to address, even for the most advanced countries. (And) there is no independent body responsible for measuring progress.
Future funding of the SDGs will also become an issue.
How is progress going on individual goals such as food security, land rights for women and promoting peace?
Hindou Oumarou Ibrahim, environmental activist, member of Chad's pastoralist Mbororo community:
Our planet still needs urgent action. The ice cap and the Amazon are close to the point of no return. Many indigenous communities are on the edge of extinction.
Olivier De Schutter, co-chair of the International Panel of Experts on Sustainable Food Systems (IPES-Food) & U.N. Special Rapporteur on extreme poverty and human rights:
After some (minor) progress… with absolute numbers of people suffering from hunger going down from 925 million in the early 1990s to 820 million in 2018, the numbers are now going up again.
Large parts of the population… are still too poor to feed themselves: however much food there is available, unless you improve purchasing power... you will fail to reduce hunger.
Avila-Guillen: We had one major victory in 2017 when Chile, after a 27-year ban, decriminalised abortion under specific circumstances. We're also seeing a resurgence and amplification of the women's rights movement across Latin America.
However, Latin America is still a very harsh and cruel place to be a woman. There are still women being imprisoned in El Salvador, just for having a miscarriage or a stillbirth.
We still have a long fight ahead of us.
Boudreaux: On land rights, and particularly women's land rights, there is still quite a long way to go. Only a minority of countries have reported against an indicator (that tracks progress).
Lestari: Governments have been (looking for) opportunities to employ semi-skilled migrants on a temporary basis with less rights.
The number of workers who have been sent back home in different parts of the world has been increasing in the past five years and yet governments continue to stigmatise a small number of migrant workers they keep in their countries.
Killelea: (Peace) has actually declined by 2.5%... with 81 countries deteriorating and 79 improving. Additionally, there is a growing gap between the most and least peaceful countries.
The underlying conditions for more major conflicts are there. The economic downturn caused by COVID-19 may cause some of these to erupt.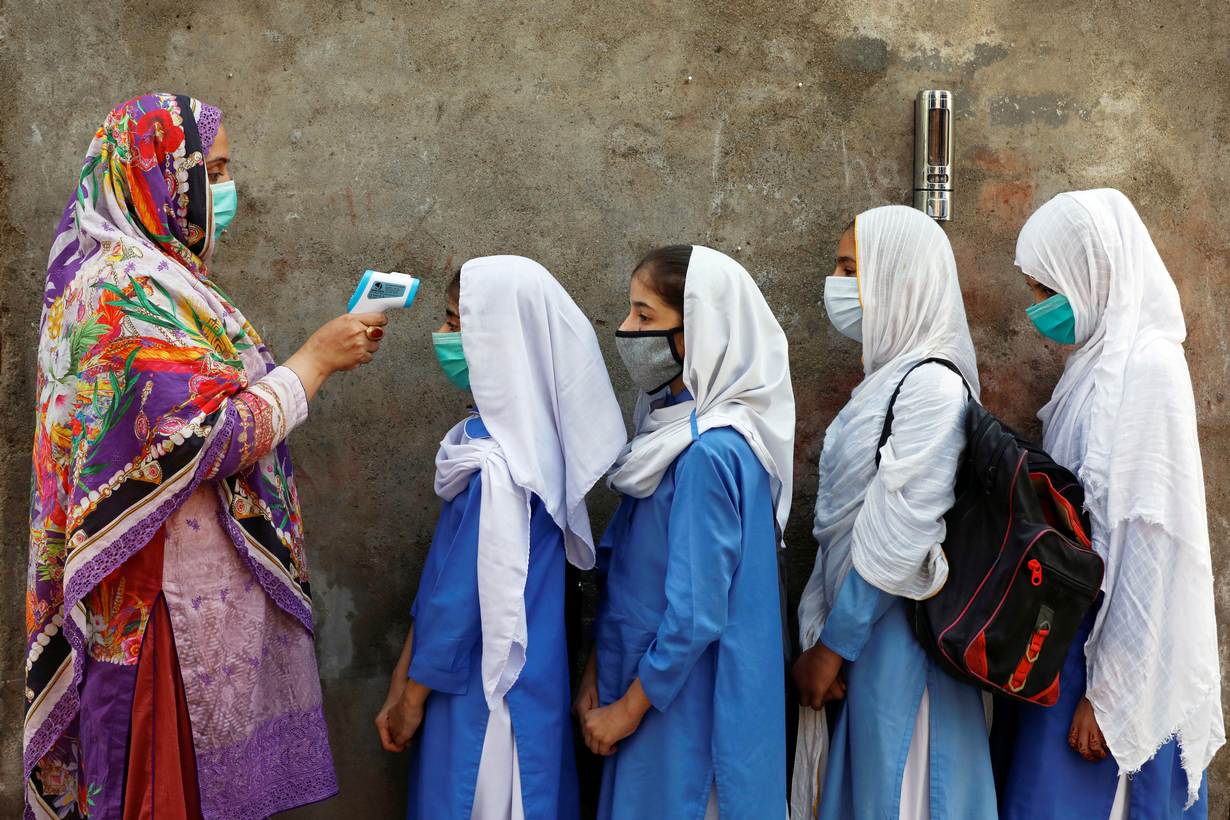 What needs to happen in the immediate future?
Curtis: Specific actions like greater investment in health and education, providing decent jobs, action on climate change.
Everyone can play their part – consuming responsibly, choosing responsible brands, campaigning and voting for change. We have to keep our ambition and our hope – we have done amazing things before and we can do them again.
Ibrahim: In this dark era, there is still hope. To combat the pandemic, we collectively demonstrated that we can act.
This must be a lesson for all of us in implementing the global development goals.
Egeland: Now, with the socioeconomic meltdown caused by lockdowns among tens of millions of day labourers and displaced, we are further away from the goals.
So, if poor lives matter we should redouble the efforts.
Avila-Guillen: Women need to have access to reproductive health and rights. Period. There is nothing else more important than every woman to be able to make decisions over their bodies.
Women need to run for office and step into positions of power without fear. We need to be seated at the table.
De Schutter: In the name of economic growth, we've sacrificed the ecosystems... and we've exhausted the women and men in the economy, by subjecting them to huge pressure from the globalisation of competition and the deregulation of labour markets.
We must think of a different kind of development: one that does not see economic growth as a precondition for everything else.
(Additional reporting by Amber Milne, Anastasia Moloney, Megan Rowling, Ellen Wulfhorst and Beh Lih Yi. Editing by Lyndsay Griffiths)
Related stories:
Pandemic makes tackling global woes more critical than ever - Bill Gates
COVID-19 exposes 'distorted picture' of global poverty gains, U.N. envoy says
OPINION: Amid the coronavirus pandemic, the SDGs will help us build back better