* Any views expressed in this opinion piece are those of the author and not of Thomson Reuters Foundation.
As a drama about the 'honour killing' of Banaz Mahmod airs on TV, her sister says lessons have still not been learnt
Payzee Mahmod is a survivor of honour based abuse and campaigner for the Iranian & Kurdish Women's Rights Organisation (IKWRO)
This week British TV will broadcast a drama about the murder of my sister Banaz. In the last fortnight I have been asked time and again how I feel about it.
How do I feel?
How could I possibly put into words the raging, excruciating feeling of fire in my stomach each time I think about what happened to Banaz? All the words in the English language and my mother tongue fail me.
My sister, Banaz was a victim of a so-called honour killing in January 2006, she was only 20.
I saw her the day before, on a cold winter evening. We were supposed to meet up at college the next day, we always did.
But not this time.
Banaz was being followed and harassed by men from our Kurdish community. They said she was bringing shame on our family name, and that she was a disgrace. But she didn't do anything wrong. She had bravely walked out of her two-year abusive marriage because she couldn't bear to suffer anymore - she was 17 when she was forced into a marriage by my father.
Banaz met someone new, he made her smile, he reminded her what happiness was like, she would sing Mariah Carey whilst she cleaned, she was finally becoming happy, she talked about a new life with him, children, a family.
But six months after leaving her marriage, she was reported missing by her boyfriend and three months later, the police recovered her body.
My beautiful, sweet sister had been murdered, for finding happiness and love?! I type these words 14 years on, and I still have to convince myself this is real. Each day I wake up I have to remind myself, that one day, Banaz woke up and it was to be her last day alive, that I would have to navigate through life without my best friend, not because she was hurt in a car crash, or she was sick, but because evil, cold blooded and wicked individuals chose to take her life.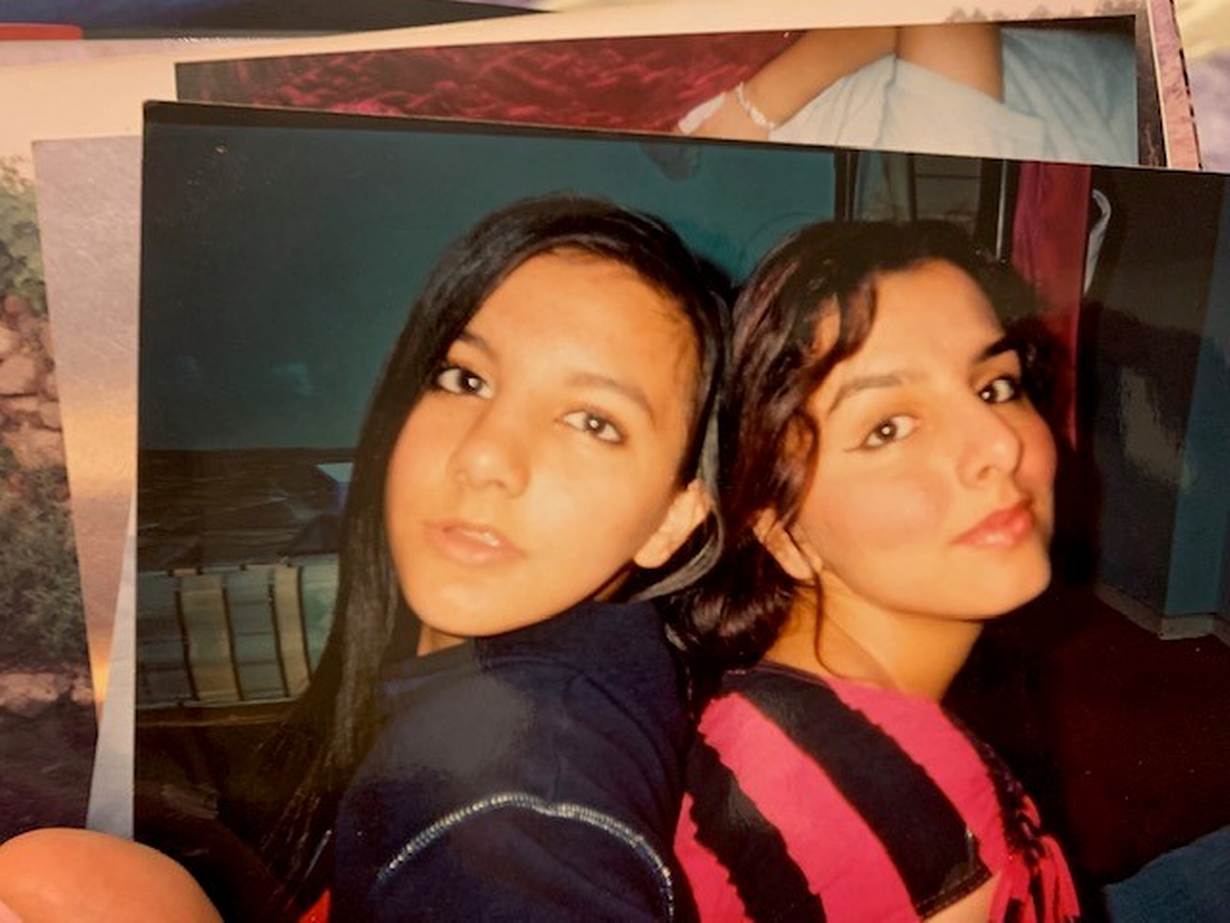 In the months before she died Banaz knew she was in danger. She went to the police five times. She begged and pleaded to be seen, to be heard, but the police looked away and labelled her 'dramatic'.
So let me try and answer the question again.
I feel angry, I feel appalled, I feel sick to my stomach that this is even a story to be made into a drama. You never ever in your wildest dreams think 'one day there is going to be a show about my family, and the storyline is the tragic death of one of my family members'.
But I deeply hope this drama is going to start the necessary conversations and change things for girls like Banaz. Because if I look back at what has changed in the last 14 years, I can't say much has.
Thousands of reports of honour based violence (HBV) are made to the police every year. But police forces still do not have mandatory training on HBV, nor do teachers, social workers or any other frontline worker.
I was also coerced into a marriage at 16 and have had my own fair share of being let down by the system, and I still can't say I am 100% confident in seeking help and being protected, safeguarded and understood.
Last December, I found myself at the same police station Banaz visited many times. I went to raise my concerns about my safety - I was doing my first big public talk and I was worried about backlash from the community and feared threats would be made.
In a brief 10-minute conversation, the police officer asked me to explain what HBV is. I told her about my family history, and she responded, 'I can't do anything unless something happens to you'.
I walked in Banaz's shoes for just a few seconds. This is the stark reality of the "progress" the police say they have made since Banaz's death.
If HBV victims are ever going to be heard and supported, all police forces must be trained, teachers and social workers too, and the government needs to support and fund specialist NG0s such as IKWRO to continue their vital work.
Honour is on ITV at 9pm, 28 and 29 September