Pfizer, Moderna and AstraZeneca vaccines are being rolled out in some countries. We asked experts to explain the key differences, and which could be the first to reach low-income countries
By Thin Lei Win and Lin Taylor
March 19 (Thomson Reuters Foundation) – Germany, France and other European nations announced plans to resume using AstraZeneca's COVID-19 vaccine on Thursday after EU and British regulators moved to shore up confidence in the shot, saying its benefits outweigh the risks.
Reports of rare brain blood clots had prompted more than a dozen nations to suspend use of the shot, the latest challenge for AstraZeneca's ambition to produce a "vaccine for the world", as the global death toll from the coronavirus passes 2.8 million.
Many governments had said the decision to pause inoculations was out of an abundance of caution. But experts have warned political interference could undermine public confidence in vaccinations as governments struggle to tame more infectious virus variants.
Britain, which is rushing to vaccinate its population faster than the United States and the rest of Europe, was the first country to roll out the Oxford/AstraZeneca shot. In December, it began rolling out the COVID-19 vaccine developed by Pfizer and BioNTech, the first Western country to start vaccinating its general population in what was hailed as a decisive watershed in defeating the coronavirus.
But wealthier countries have the capacity to roll out vaccine programmes more swiftly than poorer nations.
And some high-income countries have bought enough doses in advance to vaccinate their populations several times over, leaving fewer doses for low- and middle-income countries, said Duke University researchers.
We examine the front-running vaccines and ask experts if efforts to get them to the 22% of the world's population - or 1.3 billion people - living in developing countries will succeed.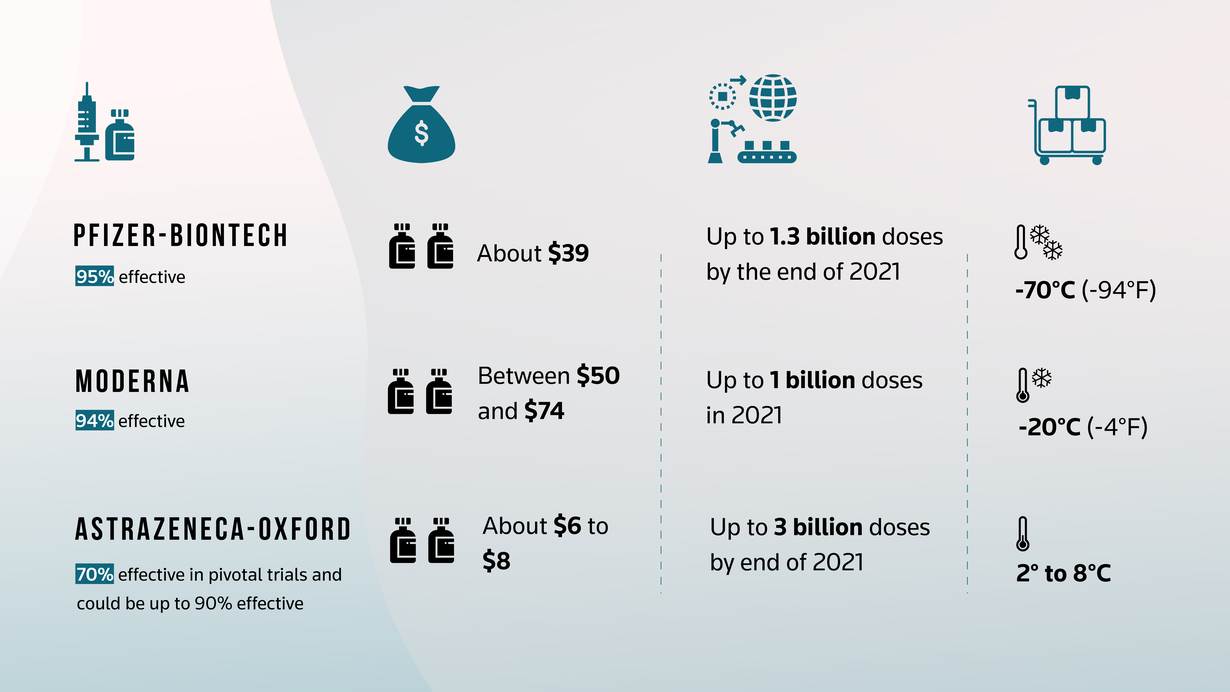 What is the main obstacle to these vaccines reaching developing countries?
Anna Marriott, Health Policy Manager, Oxfam - "The number one challenge we're seeing is the unprecedented scale of supply that is needed. So actually producing enough of the vaccine is one of the biggest constraints.
"It's very clear that unless the companies relinquish their control (on intellectual property)... and enable more producers to produce the vaccine, we are definitely not going to get to the supply that we need, as quickly as we need it."
Andrea D. Taylor, Assistant Director of Programs, Duke Global Health Institute - "We need to focus on timing and equity of distribution.
"For the best outcomes globally, we need poor and rich countries to receive doses at roughly the same time.
"However… it looks like high-income countries are likely to be well-covered by the first half of 2021 but low-income countries will still be waiting. Vaccine hesitancy is an increasing issue. Misinformation about the pandemic and the potential vaccines is breeding mistrust. This is an issue in all countries... and may prevent people from taking the vaccine."
Roz Scourse, Policy Advisor, Medecins Sans Frontieres (MSF) - "Vaccine nationalism is a huge challenge for access to low and middle-income countries.
"Even if people in high income countries get access, if COVID is still circulating in other populations around the world we're not going to see an end to the pandemic."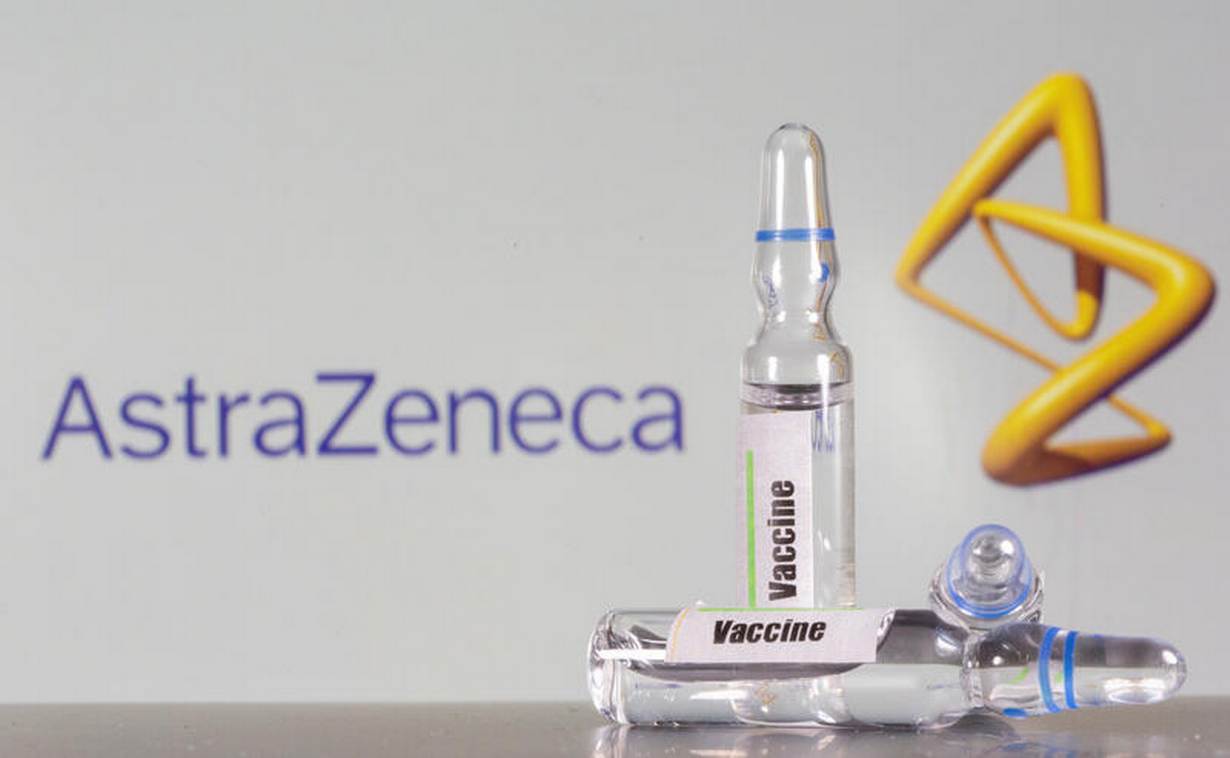 Where do you rank the 3 vaccines on these issues? Which one could reach the poorest soonest?
Taylor, Duke Global Health Institute - "In terms of efficient distribution in poorer countries, the Oxford/AstraZeneca vaccine appears to be the winner so far. It is stable at standard refrigerator temperatures."
Scourse, MSF - "For Pfitzer and Moderna, there are a few different prices out there but basically, very high prices per dose which will definitely restrict their access to low and middle-income countries."
Marriott, Oxfam - "I would rank AstraZeneca and Oxford first in terms of the actual price that they're selling this vaccine for.
"AstraZeneca and Oxford have clearly done more to expand production by licensing their vaccine to more manufacturers in the global south.
"On logistics, Pfizer and BioNTech needs ultra-cold chain which makes it much more tricky. But it's not impossible.
How can these vaccines be made more accessible?
Marriott, Oxfam - "What we want to see AstraZeneca and Oxford do now is to commit to an open licence so more vaccine manufacturers can get on board. We think really the power is in their hands to end this epidemic by the end of 2021."
Scourse, MSF- "Both price and supply challenges can be overcome if we look at more systemic issues in intellectual property.
"We need to open up intellectual property, including patents, so any manufacturer around the world could produce the successful products without fearing barriers."
Related stories:
UNICEF says to ship 2 billion COVID-19 vaccines to poor nations in 2021
OPINION: Only a generic, not-for-profit COVID-19 vaccine can protect the world's poorest
Can vaccines reach the world's poorest?
(Reporting By Thin Lei Win @thinink, Editing by Tom Finn (Please credit the Thomson Reuters Foundation, the charitable arm of Thomson Reuters, that covers the lives of people around the world who struggle to live freely or fairly. Visit http://news.trust.org)
Our Standards: The Thomson Reuters Trust Principles.