Born in Soviet Georgia in 1941, Nona Gaprindashvili began playing chess at age five. By 37, she was a grandmaster. The Thomson Reuters Foundation speaks to one of the legends of the chess game.
By Umberto Bacchi
TBILISI, Sept 17 (Thomson Reuters Foundation) – She is the only real female chess champion featured in the hit Netflix series 'The Queen's Gambit', but Georgia's Nona Gaprindashvili is none too happy about how the show dismisses her Soviet-era heyday.
Gaprindashvili, the first woman to be awarded the title of grandmaster by the World Chess Federation, is mentioned in passing in the period drama as a female world champion who "has never faced men" - something the 80-year-old said made her "very angry".
"I felt insulted," Gaprindashvili told the Thomson Reuters Foundation in an interview, adding that by 1968, when the scene is set, she had already won at least one major men's tournament.
"I played with most of the grandmasters and champions of those times," she said.
Gaprindashvili has since sued Netflix for defamation and is seeking $5 million in damages for the "grossly sexist and belitting" allegation that she never competed against men.
She had played against at least 59 male chess players by 1968, according to the legal papers.
It added that the five-times world champion was "the first woman in history to achieve the status of international chess grandmaster among men".
The suit filed on Gaprindashvili's behalf in a U.S. federal court in Los Angeles said the reference to her was "degrading her accomplishments before an audience of many millions".
In an emailed statement to the Thomson Reuters Foundation, Netflix said the claim had "no merit".
"Netflix has only the utmost respect for Ms. Gaprindashvili and her illustrious career, but we believe this claim has no merit and will vigorously defend the case," a company spokeswoman said.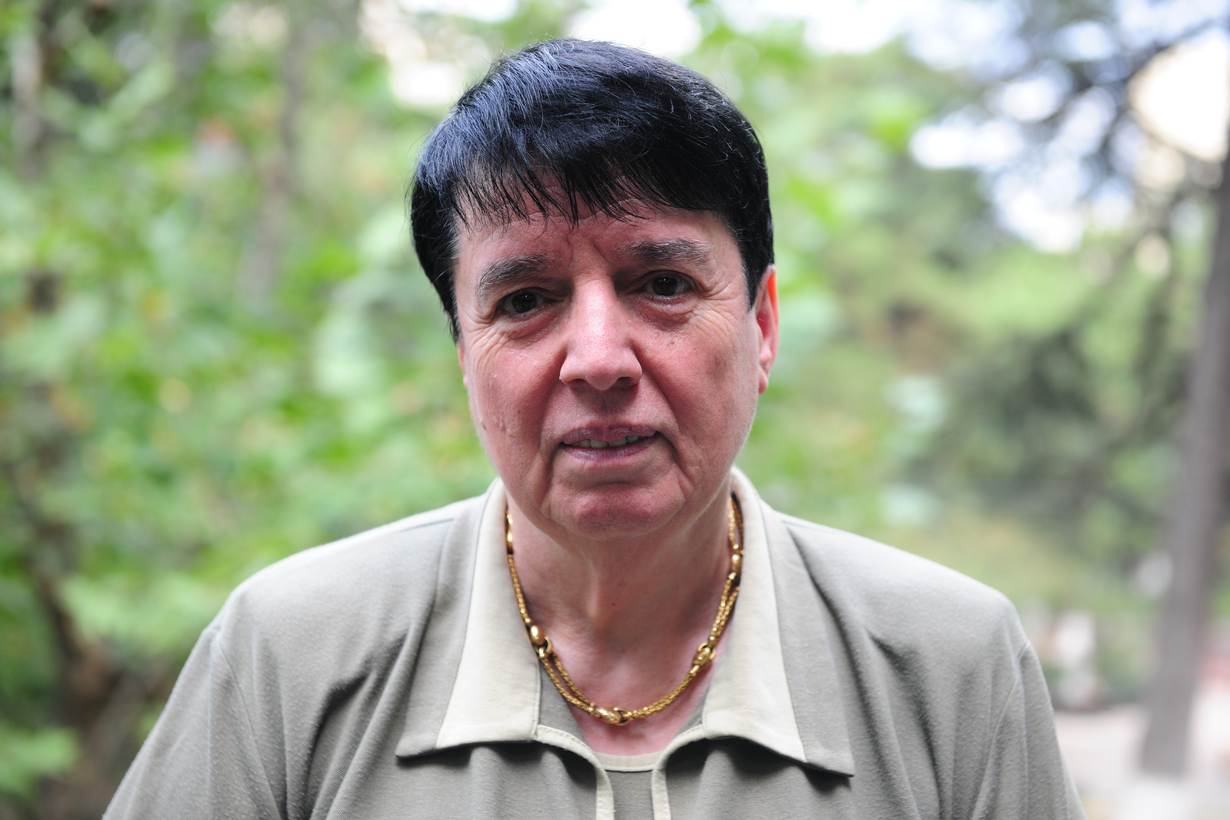 CHESS PRODIGY
Starring British-raised actor Anya Taylor-Joy, 'The Queen's Gambit' tells the fictional story of Beth Harmon, an orphaned girl from Kentucky who takes on a male-dominated environment to rise to the top of world chess in the 1960s.
Born in Soviet Georgia in 1941, Gaprindashvili was a child chess prodigy whose ascent somewhat mirrors that of Harmon.
The only daughter of an accounting teacher and a housewife from the western city of Zugdidi, she started playing chess at home with her four brothers when she was five.
"I was interested in everything that boys played, from pool to table tennis," she said by phone.
Her breakthrough came in the early 1950s when, aged 12, she replaced her older brother in a local tournament and was spotted by a Georgian chess instructor who persuaded her parents to let her move to the capital, Tbilisi, to train.
Three years later she was already a winning machine and by the age of 21 she had been crowned World Women's Chess Champion after beating Russia's Elisaveta Bykova in 1962.
The success made her a star in her home country, and led to a streak of Olympic titles and other awards.
It also opened the doors to male chess, eventually leading to the title of grandmaster, which she was bestowed in 1978 after a win in Lone Pine, in the United States, a year earlier.
Like her fictional counterpart, she faced some additional challenges as a woman in a man's world.
"When I started playing with men, there was a bit of a sceptical attitude towards women ... men didn't perceive (women) as strong enough," she said.
While everyone treated her politely, male opponents put in an extra effort to see her off, as losing to a woman was considered "humiliating", she said.
"Of course, they didn't want to lose a game with a woman, especially when I was a skinny little girl," she said, adding it took her about a year and a half of competing to be considered "a fully-fledged member of the circle".
Almost 60 years later, female chess players are still struggling to make it to the top.
While 'The Queen's Gambit' depicts Harmon becoming world champion, in reality no woman has achieved the feat to date. Currently the best female player, Chinese grandmaster Hou Yifan, is ranked 88th in the world.
Gaprindashvili said this is due to a number of factors: Firstly, more men than women play the game, and - as in many other fields - balancing family life and career can be harder for women in many countries.
"When a woman gets married and a child is born, no matter how supportive the family is, she can't get rid of responsibilities. While men can dedicate all their time to chess," she said.
Although chess is a mind game, men tend to have more physical endurance which can be an advantage in games that can go on for hours and some tournaments lasting weeks, she said.
"Taking all this into consideration, men have an overwhelming advantage," she said.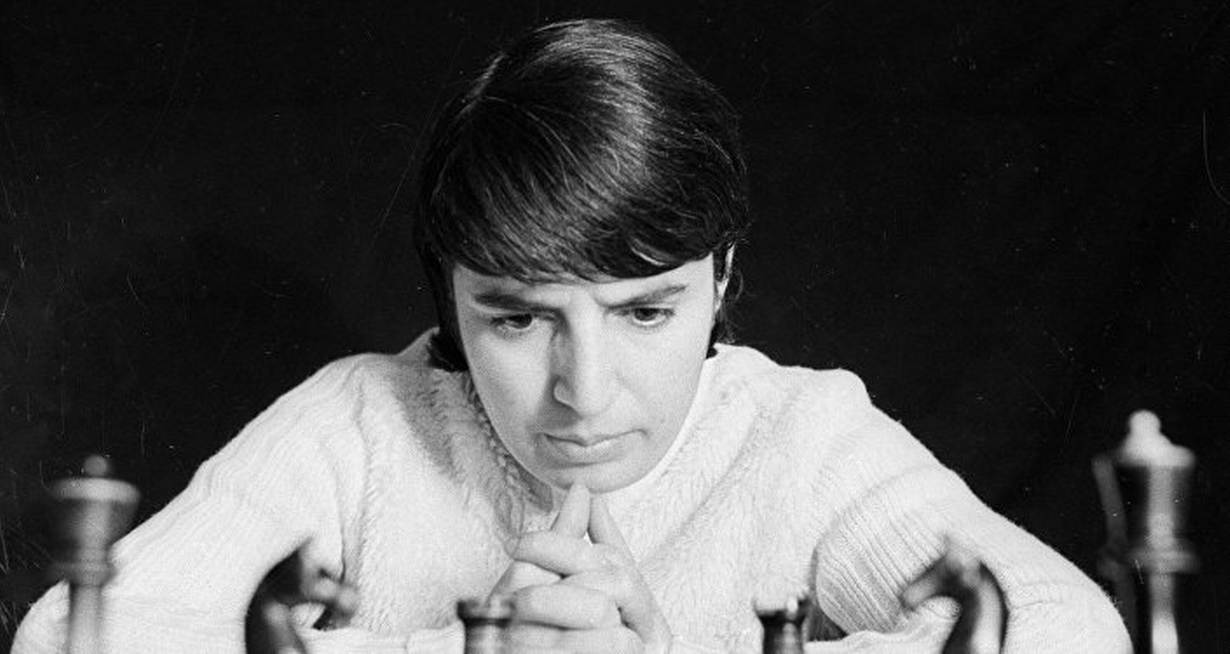 'WORLD CHAMPION AGAIN'
Having been watched by a Netflix record-breaking 62 million households from France to Taiwan in the first four weeks of airing, some players have expressed hope that 'The Queen's Gambit' could draw more women to the chess board.
In the United States, sales of chess sets and books jumped 87% and 603% respectively since the series was launched, market research firm NPD said.
Gaprindashvili said she had one piece of advice for all those starting out: persevere. "If you have a talent but don't develop it, then nothing will come out of it," she said.
At 80, the grandmaster is still competing - and winning - in senior events, although the coronavirus pandemic has limited her engagements and time on the board, because she does not like playing on a computer.
"I was quite old when computers came out, so I was not interested in sitting at a computer and playing chess with it," she said.
"Even now, I only know the basics ... how to download books, how to watch movies and how to find an opponent I have to play against."
Nowadays, Gaprindashvili said she likes spending her days at her Tbilisi home with family members, watching sport on television - from snooker to tennis and football.
"I love Barcelona," she said of the Spanish team of Argentine football star Lionel Messi.
While she is yet to watch the 'The Queen's Gambit', Gaprindashvili said that, like chess, she has experienced renewed popularity because of the show, her phone ringing almost every day with interview requests.
"It's like it's 1962," she said. "I feel like I'm a world champion again!"
This story was updated on Friday, September 17 to include the lawsuit against Netflix.
Related stories:
Football in hijab: Thai Muslim lesbians tackle stereotypes
Uzbek domestic abuse victims feel judged, trapped despite new law
In new UN role, ex-CNN journalist seeks to end abuse of women and girls
(Reporting by Umberto Bacchi @UmbertoBacchi; Editing by Helen Popper. Please credit the Thomson Reuters Foundation, the charitable arm of Thomson Reuters, that covers the lives of people around the world who struggle to live freely or fairly. Visit http://news.trust.org)