After losing my dream job at a top Italian restaurant in Mumbai, I started my own takeaway business serving pasta with an Indian twist out of my parent's kitchen
By Bhargav Joshi
MUMBAI, Dec 22 (Thomson Reuters Foundation) – I never thought I would start something of my own until I lost my job as a commis chef at a top Italian restaurant in Mumbai during the COVID-19 lockdown.
When I landed the job making thin-crust pizzas my parents, both cooks, were delighted.
I had grown up watching them cook and serve regional dishes like flat beans with fenugreek dumplings in our roadside restaurant in the small town of Valsad in Gujarat state.
By the age of 22 I had completed a culinary management course and joined my parents working in the kitchen.
But I was hungry for fresh experience and thrilled when I got a call from one of the best Italian restaurants in Mumbai.
The interview was intense. I had to answer questions and cook dishes on demand but I performed well and was elated when they asked me to join a team consisting of talented chefs from across India.
Suddenly I was sleeping less and working more. I had crazy hours, and at one point I nearly quit, but I knew I didn't want to miss this opportunity.
Every few months a chef would fly in from Italy to set the menu and check all the dishes being made. It was an extraordinary experience for me.
When a lockdown was announced in Mumbai in March, the restaurant closed. I stopped working though continued to receive a salary.
Then in July I was laid off.
I had become one of countless young Indians searching for work in a hospitality industry badly hit by the pandemic.
What next for me and my career?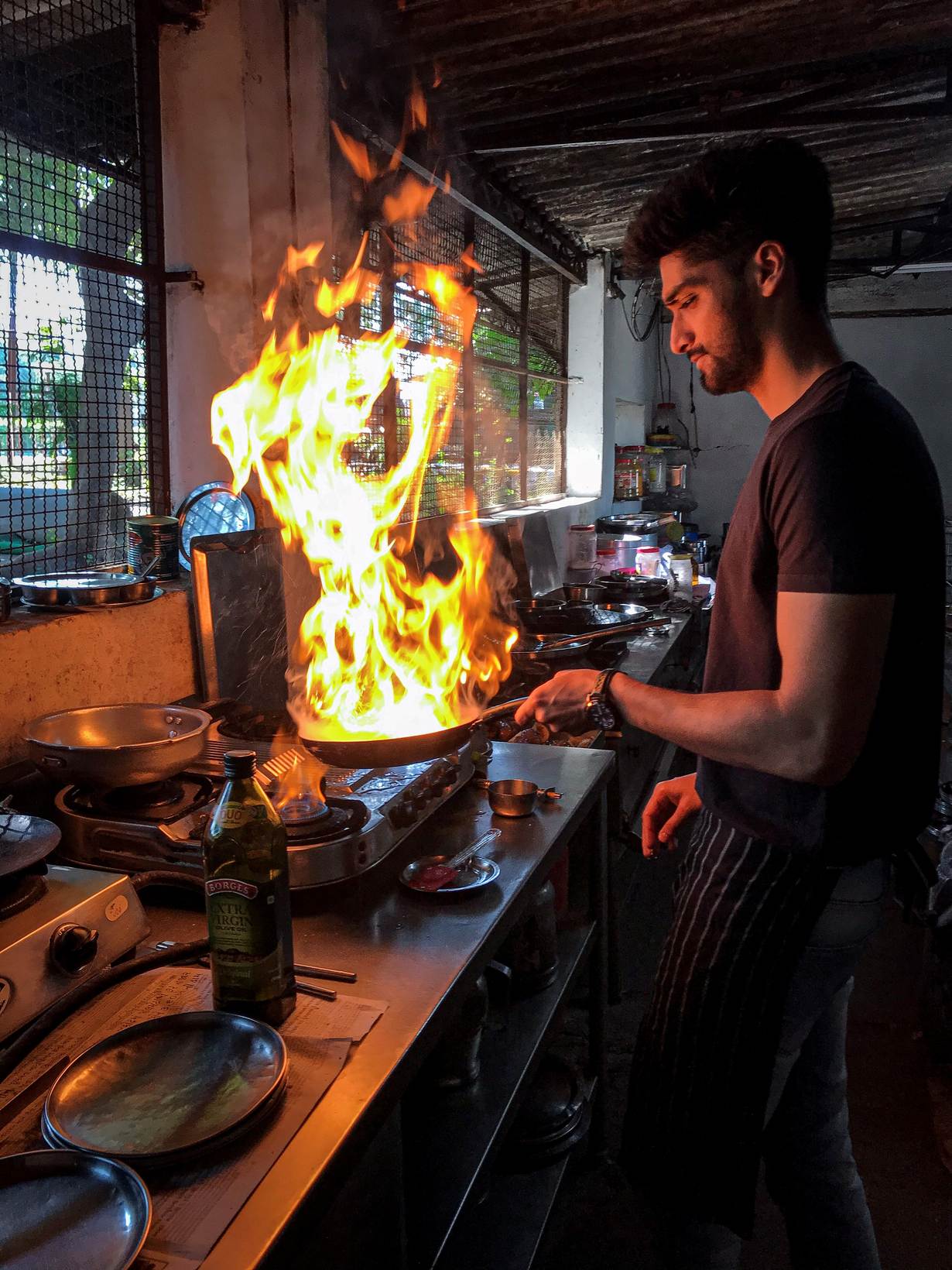 I returned to my hometown and found my parents struggling to pay bills, their restaurant closed.
It was a friend who suggested I use my parents' kitchen to launch a take-away business serving authentic Italian food.
In August, I used my savings to launch Bela's Cucina, a takeaway pasta business named after my mother.
Local tastes are different and people in my town love their dhokla (steamed snacks made of gram flour and yogurt) and pav batata (seasoned mashed potatoes with bread) served with tomato chutney and green chillies.
What I am serving is unique; a menu based on the local palette.
My fiery Arrabiata pasta, for instance, with a bit of cheese and a dash of my homemade sauce is spicier then the authentic version - garlic, olive oil, tomato and basil - that my customers would find bland.
I use fresh herbs and home-grown vegetables and locals are willing to try it out despite it being so different from anything they have eaten before.
On a good day, I get over 10 orders, otherwise an average of four.
It's been five months since I started. I have managed to break even and that is a big accomplishment for me.
My priority always was to find a job since I was at a learning stage of my career. But I realise whether or not you have a job, you are still learning all the time.
I made 22,000 rupees ($297.87) per month in Mumbai but I was working under someone.
Running a startup now means my earnings vary from month to month, but I have the satisfaction of managing my own venture.
I might apply for a job if an opportunity arises in a good restaurant, otherwise I will continue with this takeaway venture and make it a permanent set-up or to take Bela Cucina to a nearby city.
($1 = 73.8570 Indian rupees)
(Reporting by Roli Srivastava @Rolionaroll; Editing by Tom Finn. Please credit the Thomson Reuters Foundation, the charitable arm of Thomson Reuters, that covers the lives of people around the world who struggle to live freely or fairly. Visit http://news.trust.org)
Our Standards: The Thomson Reuters Trust Principles.