As Deb Haaland's confirmation gets underway, former Arizona State Representative Teller, who is indigenous and openly gay, wants tribal nations to 'have a place at the table'
Get more Native Americans to school, equip tribes with broadband internet and help indigenous communities impacted by the COVID-19 pandemic.
Formidable goals for an incoming government official, but ones which Arlando Teller, an indigenous lawmaker in President Joe Biden's administration, is determined to achieve.
Teller, 47, wants to use his appointment to campaign for the rights of over 570 Native American tribes - around 3 million people, who, like African-Americans, are suffering a disproportionately high rate of coronavirus fatalities.
Charged with developing and maintaining infrastructure on tribal territories, he knows the risks of COVID-19 all too well.
"Do not underestimate the contagiousness of this virus," he wrote on his Facebook page while recovering from the coronavirus in hospital in December.
He was still recovering from the effects of the virus when appointed to his position and initially started his new job from his home in Arizona instead of in Washington, D.C.
Teller is also one of a small number of openly gay officials from the Navajo Nation reservation in the American Southwest, and wants to provide a new perspective on what it means to be an Indigenous American.
SUPPORTIVE FAMILY
"Being yourself and being comfortable in your own skin is very important to my role," Teller told the Thomson Reuters Foundation by phone from his home in Arizona.
He says that by occupying such a high-level position in the U.S. government as an openly gay man he can show young indigenous LGBT+ people that any success is possible.
Teller's family were very positive when he came out as gay, and he continues to participate in traditional ceremonies with them but he recognises that is certainly not the story for all indigenous LGBT+ youth.
Working alongside newly-appointed Transport Secretary Pete Buttigieg, the U.S.'s first openly gay cabinet official, Teller says he wants to leverage his previous experience serving rural people by improving the consistency of all transportation services to remote tribal areas.
Among the many challenges faced by Navajo youth, Teller says, is getting to school. That is because harsh weather often damages unpaved dirt roads on reservations in Arizona.
The largest Native American reservation in the United States, the Navajo Nation – covers a 27,000 square mile area straddling the U.S. states of Arizona, New Mexico and Utah.
The area is predominantly rural with residents living in homesteads. As big as West Virginia, the reservation has only 13 small grocery stores and around a 40% unemployment rate.
That forces residents to drive hundreds of miles to cities such as Farmington, New Mexico or Phoenix, Arizona for supplies and work.
DIRT ROADS
Paving all of the roads in the reservation would be prohibitively expensive but Teller says his department is looking for ways to help more tribal youth get an education.
Improving even some roads can have knock-on consequences:
better roads means it is easier to build infrastructure necessary to construct broadband networks in tribal areas, in addition to helping ease logistical challenges of getting supplies to rural reservations.
Teller began his career in aviation by becoming the first Native American graduate from Embry-Riddle Aeronautical University in 1995.
After living in California for around eight years, his mother, who comes from the Zuni clan adopted into Red Streaked-Forehead, convinced him to return to Navajo country and use his experience and skills to help his people.
He worked at a local airport and then joined the Navajo Department of Transportation where he quickly rose to the rank of deputy director.
During this time, Teller realized how important it was to forge connections between Navajo people and officials to understand how government policy impacts the daily lives of his tribe.
In doing this he made connections in the state legislature, which helped push him to run for a seat himself.
Now, instead of learning who to liaise with government to improve the lives of those in his community, Teller is the one who can operate the levers of power for tribes across the country.
"I believe this position offers a voice for tribal nations to advocate and to sincerely have a place at the table," he said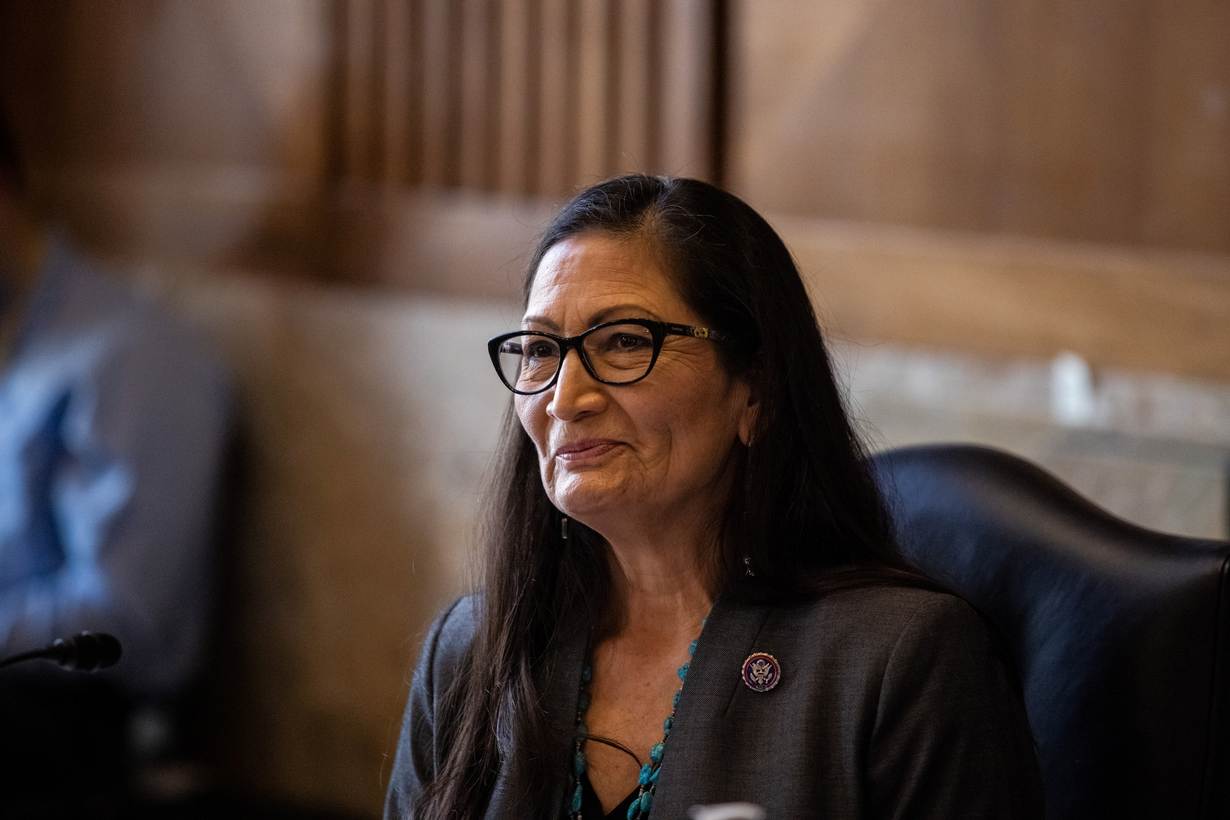 Teller will be closely watching the confirmation hearing on Tuesday of Deb Haaland, a member of the Laguna Pueblo tribe from New Mexico, on track to become the United State's first indigenous secretary of the Interior Department.
Her nomination would be "a blessing", says Teller, integral to "addressing American issues and celebrating an American effort to improve communities."
Related stories:
World's tropical forests and people imperiled by legal rollbacks under COVID-19
OPINION: We can't tackle climate change without indigenous people
It is long past time for the Department of the Interior to be led by a Native American