From India to France, food businesses are turning to smaller delivery platforms which they say offer a better deal for lockdown-hit firms
By Sonia Elks
LONDON, March 2 (Thomson Reuters Foundation) – Pooja Lasiyal Mamgain's restaurant had barely been open for three months when a national lockdown to prevent the spread of COVID-19 in Britain forced her to close its doors.
Keen to make a success of the fledgling family business, she decided to pivot to food delivery when a second lockdown was announced in November, but found hefty charges levied by leading delivery platforms were eating up their profits.
"The first invoice we looked at, it was quite heart-breaking to be honest," said Lasiyal Mamgain, of Swagatam Indian restaurant in the southwestern city of Bristol, saying the charges often exceeded a third of their revenue from orders.
"It's really, really tight. We're just trying to stay open, stay in the business, definitely not making a profit."
From India to France, food businesses around the world are turning away from major delivery platforms like Deliveroo and Grubhub in favour of smaller challengers which they say can offer a better deal for firms battered by repeated shutdowns.
Lasiyal Mamgain is among dozens of restaurant owners who have signed up to a new Bristol-based BARBI app, which charges them 5% to 15% commission on orders, compared to about 15% to 35% for big players such as Deliveroo, Just Eat and Uber Eats.
"That is a huge, huge difference," she said. "It will be so helpful for businesses like us."
Deliveroo said it charges varying levels of commission depending on individual arrangements with food businesses, much of which goes to riders' fees and services for restaurants.
"Throughout the COVID crisis we have invested millions in our restaurant partners, helping them increase their sales and creating new products to support both their dine-in and delivery businesses," a Deliveroo spokeswoman said in emailed comments.
A spokeswoman for Just Eat in Britain said its commission rates were aligned with the value it provided to businesses, and it has given more than 11 million pounds' worth of support to British independent restaurants during the pandemic.
"Just Eat is only successful if our restaurant partners are successful," she added.
Uber did not immediately respond to requests for comment.
The charges levied by big online firms left many small food companies struggling to survive COVID-19, said Brendan Murphy, co-founder of the BARBI Bristol hospitality association, which launched the platform last month.
"A lot of the little guys are getting together and making products that are better than what the bigger guys have out there at the moment," he said, adding that new businesses were joining the app every day.
"It's really, really positive. A lot of them are going to switch off the (big) delivery apps."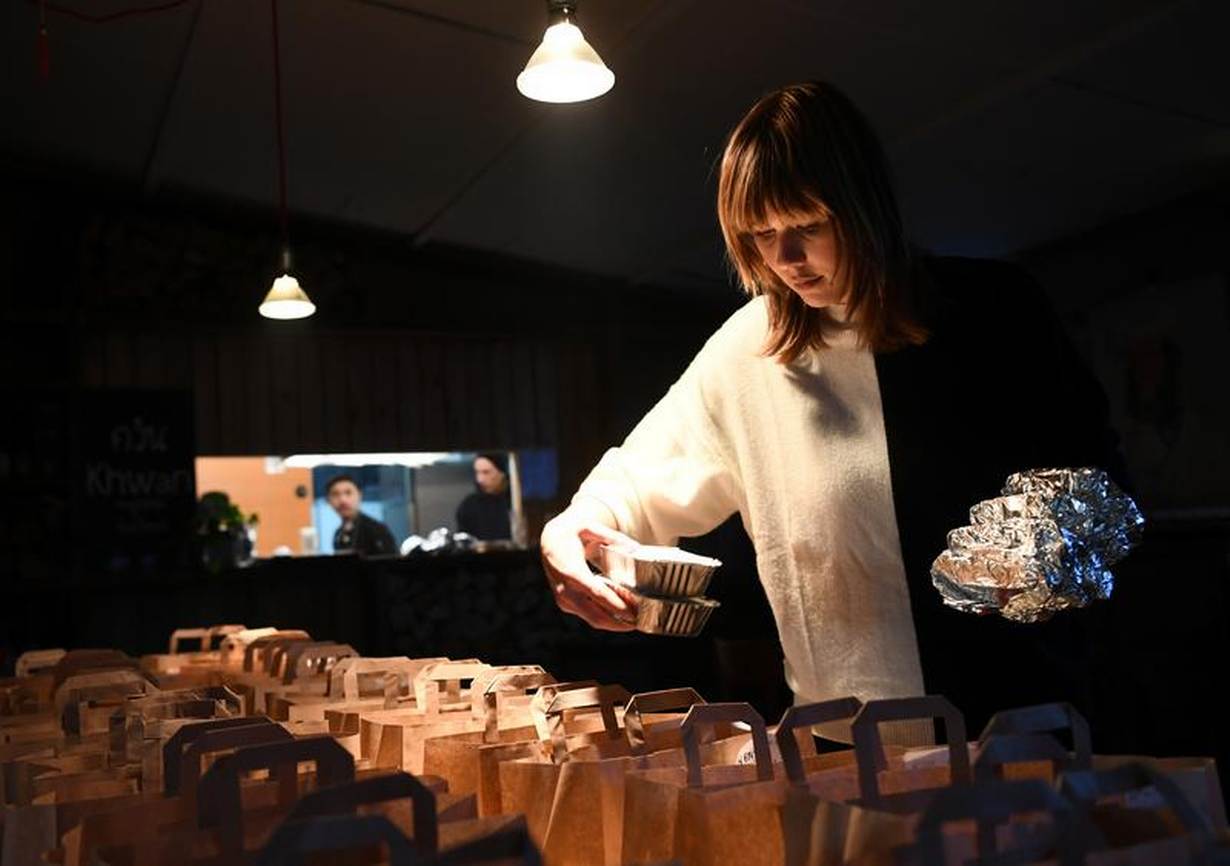 ONLINE ORDERS BOOM
Restrictions against the new coronavirus around the world have forced bars, cafes and restaurants to close to in-person diners - and have spurred the growth of digital food orders.
The number of meals ordered online rose by 56% on average from 2019 to 2020 across 12 markets including the United States, Canada, Britain, Germany, China, Russia and Australia, found CREST consumer reports by market research firm The NPD Group.
"Delivery is rapidly evolving," foodservice insight director Dominic Allport told the Thomson Reuters Foundation, saying lockdowns and work-from-home rules had led people to move beyond dinner deliveries to order more lunches and smaller snacks.
"It is likely to continue to grow strongly, even as the rest of the eating out market reopens."
The shift has thrown fresh scrutiny on major ordering and delivery platforms that dominate many markets.
In New York, consumers filed a proposed class action last year against four big firms which they said violated U.S. antitrust laws by imposing "exorbitant" fees of 10% to 40% of revenue on delivery orders, pushing up menu prices.
No ruling has yet been made in the case.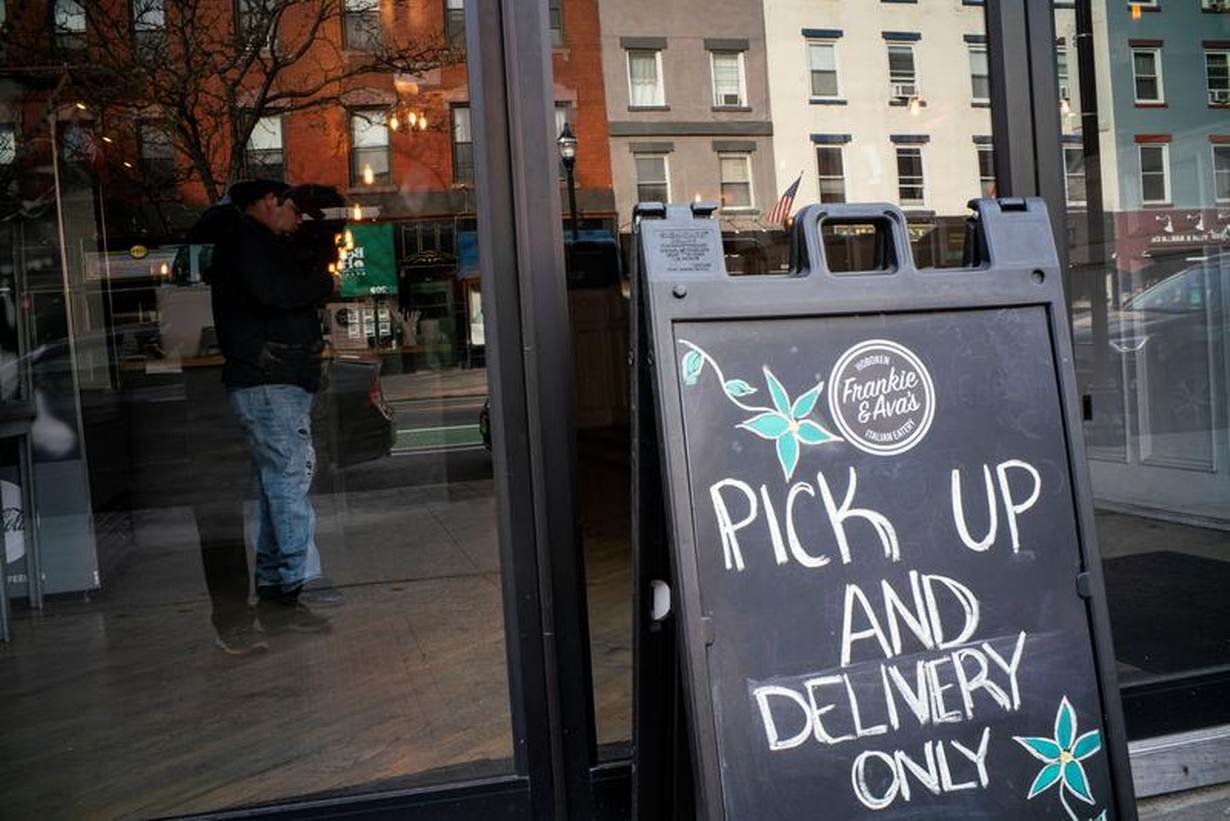 LASTING LEGACY?
Meanwhile, new platforms - many led by food and drink businesses and delivery drivers - are springing up or expanding.
In Britain, Murphy said BARBI Bristol has been approached by organisations in about 15 other cities which are interested in launching their own versions of the app.
New York saw the launch of commission-free ordering platform Spread in October, which now represents more than 1,000 restaurants and food businesses.
The National Restaurant Association of India is also working to develop its own app to take on the big players, arguing that restaurants needed to take back control.
And CoopCycle, a federation of bike delivery co-operatives in Canada and Europe, also said it had seen a surge in interest in the last year.
Fees are set by each cooperative and are usually comparable to those charged by bigger platforms, said Matthew Nicholson, a courier and director of the York Collective branch of CoopCycle.
But the coops offer food businesses more options to negotiate terms face-to-face, keep money in the local economy, and work closely with the platform as compared to "monolithic" big corporate firms, he said.
Neighborhood mutual aid initiatives and support for local shops during the pandemic have helped to drive support for smaller and more locally-based platforms, he said.
"The pandemic has shown the cracks in the system," he said.
"Because there is going to be this slow path back to normality, there will be a greater dependency on local business and local services ... I hope there is a lasting legacy from the bleak times people have been through."
Related stories:
'In the DNA': How social entrepreneurs are getting creative in pandemic
Cleaner becomes lockdown cake boss in South Africa
London's "temples of gastronomy" improvise to survive COVID-19
(Reporting by Sonia Elks @soniaelks; Additional reporting by Rina Chandran. Editing by Katy Migiro. Please credit the Thomson Reuters Foundation, the charitable arm of Thomson Reuters, that covers the lives of people around the world who struggle to live freely or fairly. Visit http://news.trust.org)