A bill requiring firms with over 3,000 employees to comply with supply chain standards by 2023 was "watered down," say campaigners who fear the legislation won't end worker exploitation
By Arthur Neslen
BRUSSELS, June 16 (Thomson Reuters Foundation) - Outcry over the watering down of a German law to prevent human rights abuses in supply chains, which faced fierce business opposition, has raised fears that the European Union (EU) will also dilute its plans to stop exploitation by industry.
Here's what you need to know about the battle between business and campaigners over Germany's Supply Chain Act and what it means for Europe:
What is Germany doing to clean up its supply chain?
Under the landmark law passed last week in the face of stiff opposition from business, larger companies in Germany must establish procedures to monitor their direct suppliers worldwide and take action if they find malpractice.
Hailed by some German politicians as a "paradigm shift", firms that fail to protect against human rights violations, such as child labour, forced evictions and modern slavery, could face fines of up to 2% of their annual global turnover.
From 2023, some 900 German companies with more than 3,000 employees will be affected. From 2024, this expands to about 4,800 companies with more than 1,000 employees.
Why was it introduced?
The push for greater regulation began in earnest after survivors of a 2012 textile factory fire in Pakistan, which killed 258 people, lost a civil lawsuit, filed in 2015, against German clothing retailer KiK, one of the factory's main customers.
The compensation claim was dismissed by a court in 2019 for being filed too many years after the event, sparking widespread criticism of German textile companies and courts.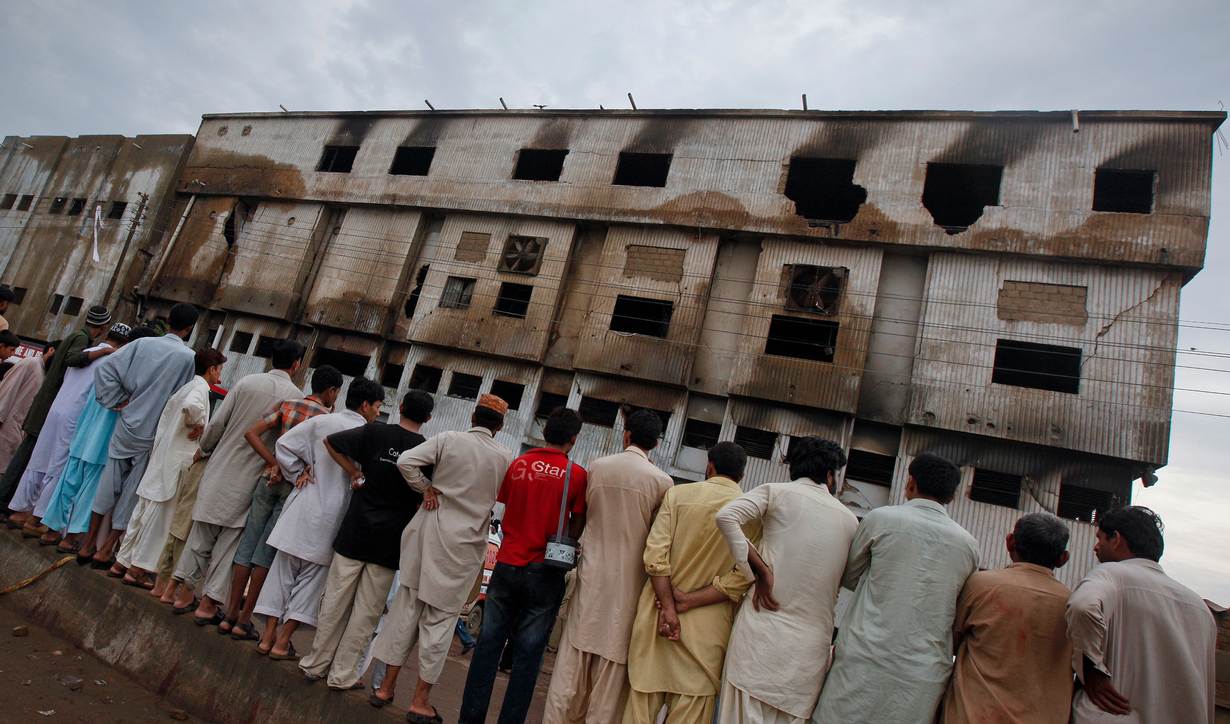 Why are human rights advocates unhappy?
An earlier draft of the law would have made firms liable for abuses carried out by their direct and indirect suppliers and allowed victims and their families to sue German companies for compensation in civil courts.
The law passed last Friday does not offer victims improved recourse to compensation - unlike similar legislation in France - and any fines paid will go to the German government, not victims.
"The business associations watered down the law," said Green Party lawmaker Uwe Kekeritz, adding that the German Employers' Association (BDA) and the Federation of German Industries (BDI) had "intervened massively" and weakened key aspects.
What is the view of business?
"It is regrettable that politicians are trying to achieve a good goal with a poorly crafted law," the BDI's director general Joachim Lang said in emailed comments.
"The planned regulations will pose major challenges, especially for medium-sized companies, and will make little difference to the circumstances on the ground."
The BDA declined to comment.
In a full-page advertisement in three national newspapers on June 7, 20 business associations called for a vote against the law, saying that it would expose them to "incalculable risks".
"The planned law puts trade on the chain, limits entrepreneurial freedom and does not lead to better working and living conditions on site," the advert said, without providing further details.
How could this affect Europe?
The European Commission, which proposes EU legislation, is discussing two initiatives that could introduce civil liabilities for human rights abuses along supply chains, and binding due diligence measures to tackle deforestation.
Under proposals being considered, companies operating in high risk areas would have to be able to prove that their suppliers were not involved in the destruction of forests in order to sell their products within the EU.
After the success of advocacy efforts by German business groups, campaigners fear that Brussels may backpedal on some far-reaching proposals.
"In Germany, industry succeeded in gutting the national supply chain law proposal and it is trying to do the same in Brussels," said Jill McArdle, corporate accountability campaigner with green group Friends of the Earth Europe.
The legislation has been pushed back from June, probably until September.
The Federation of German Industry is a key player in Europe. It spent almost 3 million euros ($3.64 million) trying to influence EU policy in 2019, according to the EU transparency register, which tracks how much organisations spend on lobbying.
The federation told EU Justice Commissioner Didier Reynders that the proposed laws would cause "a potential burden for companies", according to minutes of a September meeting seen by the Thomson Reuters Foundation.
In the minutes, industrialists expressed concerns about civil liabilities, due diligence obligations that include indirect suppliers, and the size of companies affected by the proposed laws.
Related stories:
FACTBOX-Ten facts about rising child labour around the world
From street kid to mentor: surviving childhood labour in Ethiopia
Global supply chain squeeze, soaring costs threaten solar energy boom
($1 = 0.8247 euros)
(Reporting by Arthur Neslen. Editing by Sharon Kimathi and Katy Migiro. Please credit the Thomson Reuters Foundation, the charitable arm of Thomson Reuters, that covers the lives of people around the world who struggle to live freely or fairly)
Our Standards: The Thomson Reuters Trust Principles.