* Any views expressed in this opinion piece are those of the author and not of Thomson Reuters Foundation.
The Taliban banned me from school, but I'll soon qualify as a lawyer in the UK. I fear for the future of Afghan women
By Hameeda Hussani
When I came to Britain from Afghanistan at the age of 13, I didn't even know how to write my name, never mind speak English. That's because I grew up under the Taliban who banned girls from going to school when they last seized power in 1996.
I feel completely broken by what I have seen in the past month as the Taliban swept through the country to grab control again.
Millions need humanitarian assistance, thousands have been killed or forced to flee their homes. I hear reports of girls as young as 12 being snatched away and married to Taliban fighters.
My heart aches for the thousands crowded round the airport, desperate to get on flights out of the country to save their lives.
Our family is from the Hazara ethnic and religious minority which made my father a target of the last Taliban regime.
He feared for his life and often had to go into hiding. One time we all had to flee into the mountains in the middle of the night when the Taliban attacked our house. Another time they tortured a neighbour to try to get information on my father.
Like other girls, my sister and I could not go to school under the Taliban. Only the boys in my family went to school.
The Taliban had a lasting impact on people's mentalities so even after they were ousted in 2001 I don't remember any girls in my neighbourhood going to school. They just cleaned the house and cooked. They knew they would marry one day – and that was it.
My older cousins were married as teenagers and never learnt to read or write.
The first years at school in Britain were hard for my sister and me - we had a lot of catching up to do. But now I am training to become a lawyer. I have a future that so many girls from Afghanistan could have if only they were given the same opportunities.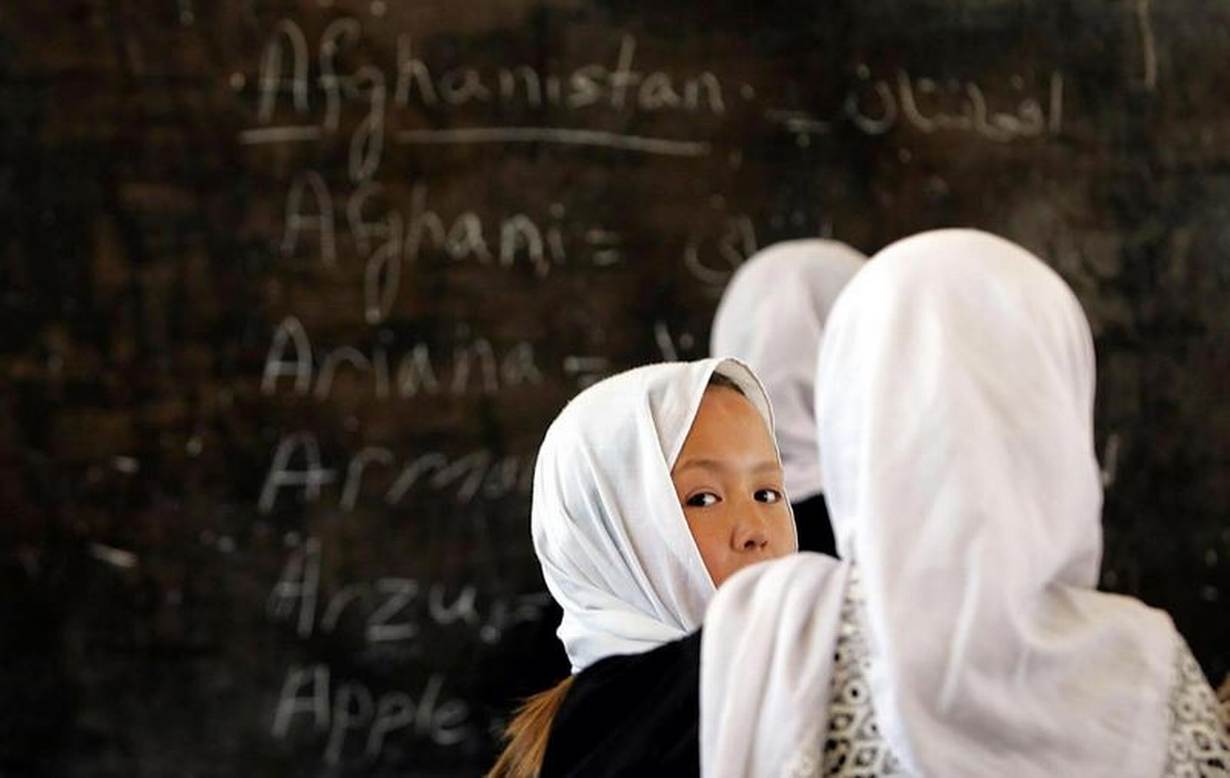 The Taliban have said that girls and women will have the right to education and employment this time.
They are trying to show the world that they have changed. But I don't trust them. I believe they are still the same Taliban that they were back in 1996.
Their actions speak louder than their words. You only have to look at what they have been doing beyond the city of Kabul.
One of my male relatives has been a teacher at a girls' school for 20 years in eastern Afghanistan. The school was immediately shut when the Taliban took over the region.
In Ghazni province in the east, the Taliban murdered a woman for not wearing a burqa while washing her clothes outside.
In the northern city of Mazar-i-Sharif, they have beaten women for wearing bright clothing and jeans.
And Hazara men have been massacred in Malistan in Ghazni province.
These are just a few examples. Can we still say they have changed?
When the Taliban seized the country last time they would sometimes torture people who had worked for the government by pulling out their nails, peeling off their skin or cutting off their ears. Then they would kill them.
Women had no public presence under the Taliban, no voice and no right to work. Those who broke the Taliban's harsh rules could be flogged in the street or stoned to death.
It is for these reasons that people in Afghanistan are extremely fearful.
In the last two decades there has been a lot of work to improve women's rights and ensure girls are educated. Women's access to healthcare and justice has also increased.
There are now women journalists, activists, politicians and police officers. Before the Taliban took over this month, women held more than a quarter of seats in the lower house of parliament.
Social attitudes have also changed. In universities, men and women could form friendships and hang out together. Under the Taliban, a girl could have been stoned for associating with a boy.
My younger cousins in Afghanistan were able to go to school and university. One has started a career in the media, but has not worked since the Taliban took over. Three are at Kabul university, but have stopped going to classes.
Educating girls is not just beneficial for girls themselves, it is also good for Afghanistan's future prosperity and stability.
Like other young women, my cousins are keen to contribute to their country – to give back to society.
But they fear for their future. They don't know if they will be able to complete their degrees or if they will ever have any role or status in society.
Right now, the last 20 years are already beginning to feel like a dream.
I really fear that the hopes and aspirations of Afghanistan's girls will be crushed and women will once again be erased from public life.
Hameeda Hussani is a trainee lawyer, working with Birketts LLP