Energy firms and climate policymakers are urged to work with communities to ensure a 'just transition' away from coal, oil and gas as efforts are stepped up to curb global warming
By Megan Rowling
BARCELONA, Nov 19 (Thomson Reuters Foundation) - From retraining coal miners in solar tech to job programmes focused on tree-planting, companies and governments must act fast to implement measures promoting a so-called just transition away from fossil fuels, labour rights experts said this week.
Failure to quickly pull finance out of fossil fuel industries or explain to workers how they can gain from a switch to green alternatives, would hurt the climate and could spark social unrest, they told the Thomson Reuters Foundation's annual Trust Conference (TC).
"Workers and their communities need to know what the plan is," said Sharan Burrow, general secretary of the International Trade Union Confederation (ITUC), which represents some 200 million workers in 163 countries.
"They need to have hope that there will be jobs for themselves and their children, that they'll be able to put food on the table," Burrow added.
During this month's COP26 climate talks, Burrow said she met a U.S. oil rig worker from an indigenous community in Louisiana who was worried about his family's future after storms forced them from their home, as well as how his job might change.
Fossil fuel companies have the necessary resources to drive a timely green shift for such employees - and they should be talking to them about it now, said Burrow.
"It's not happening - and that is what makes me very, very angry with (the companies)," she added. "If they were to transition much more rapidly, then they could actually make a huge difference in terms of stabilising the communities."
Speakers on the TC's "just transition" panel voiced disappointment over the outcome of the COP26 talks, noting that some governments had sought to defend fossil fuel firms or avoid fresh financial commitments to address climate change impacts.
A goal to phase out hundreds of billions of dollars in annual subsidies for fossil fuels was watered down in the Glasgow Climate Pact agreed at the end of the U.N. conference.
Rich nations also rejected a call by vulnerable countries to set up a new funding facility to deal with worsening "loss and damage" from more extreme weather and rising seas.
IMMEDIATE CRISIS
Harjeet Singh, strategic advisor for global partnerships with the Fossil Fuel Non-Proliferation Treaty Initiative, said poorer nations could not start investing in a greener economy if they continued to struggle to pay for flood or storm clean-ups.
"If people's homes are being destroyed, can I talk about solar panels and just transition? No, I have to fix the immediate crisis," Singh said.
The burden of climate-related costs should not be allowed to fall on the worst-affected countries and people, said Jill Tucker, head of labour rights at the Laudes Foundation, which works on climate change and social inequality.
Despite some donor-backed deals announced at COP26 to help wean developing nations such as South Africa and Indonesia off coal, the broader issue of who will pay for a global green transition remains unresolved, Tucker added.
Debt-laden developing countries will not be able to find the funds themselves, she said, calling for a transfer of wealth from richer nations.
At the same time, businesses should be held more accountable for environmental and human rights violations linked to their activities, Tucker added.
"If we don't redistribute resources and ... don't pursue really aggressive new laws, there's going to be worsening environmental disaster and... more social unrest," she said.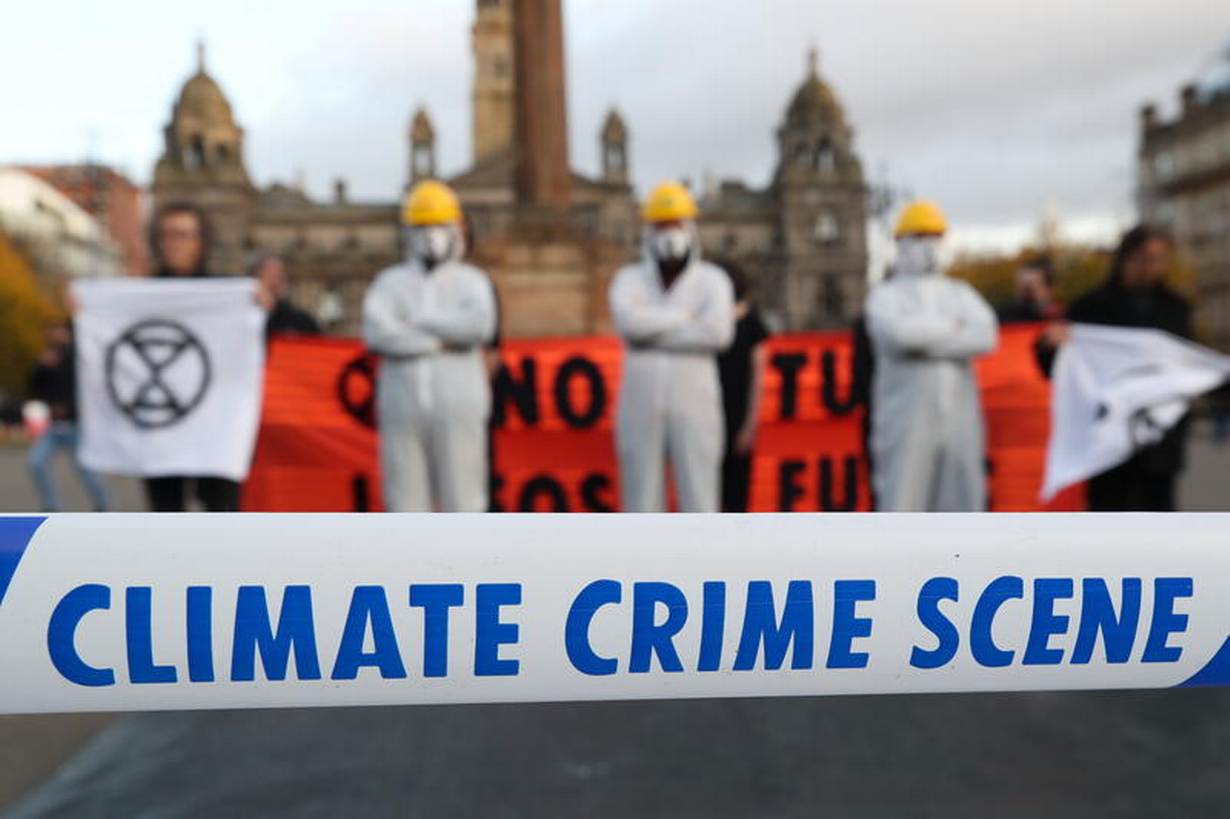 SOCIAL CUSHION
Social safety nets are a key tool to help fragile communities facing upheaval from the fight against climate-heating emissions, said Michal Rutkowski, global director for social protection and jobs at the World Bank Group.
State support should focus not only on cash payouts to those in need but also on ways to tackle the challenge on various fronts, such as by using government-backed employment schemes to restore nature as the bank has been doing in Africa, he added.
"We believe that green public works is really an opportunity for the future," he said, noting such programmes can also bolster food security, as well as providing better jobs and improving the local environment.
Only about a fifth of the world's poorest people are covered by any kind of social safety net, he added, pointing to a wide gap.
Bringing society along in the broadest sense - from bosses to workers and their communities in all economic sectors, from construction to agriculture - will be essential for achieving a successful and fair green transition, the panelists said.
For Burrow, the best way to ensure widespread support among workers is to create good jobs in fields such as renewable energy that can also have a positive ripple effect for local supply chains.
"That is how you build and reassure communities there is a future," she said.
Read more:
EXPLAINER: How COP26 pushed 'just transition' up the global climate agenda
Coal power stand at COP26 climate talks lends India time to transition
New funding for developing nations' coal exit needs better planning for workers
(Reporting by Megan Rowling @meganrowling; Editing by Helen Popper. Please credit the Thomson Reuters Foundation, the charitable arm of Thomson Reuters, that covers the lives of people around the world who struggle to live freely or fairly. Visit http://news.trust.org/climate)
Our Standards: The Thomson Reuters Trust Principles.