Violent clashes over land use between semi-nomadic Fulani herdsmen and farming communities have surged
BENUE, Nigeria - When Sarah Adaji's husband retired as a teacher two years ago, he kept himself busy tending to their farm, hoping to provide food for his family and make some money off the produce.
Three months ago, Adaji returned to their home in Nigeria's middle belt region to learn that armed herdsmen had stabbed her husband and dragged him through the fields until he died.
"The cattle herders came and wiped out my joy," the 44-year-old widow told the Thomson Reuters Foundation, recalling how her husband had relished working on the farm after his retirement.
"They wanted to kill every man in my village, and in the area," she said at Ocholonya village in Nigeria's Benue state.
Hundreds of people like Adaji's husband are killed each year in violent clashes over land use between semi-nomadic, cattle-herding Fulani people and more settled farming communities.
But the violence has surged this year as advancing desertification, overgrazing and lower rainfall drive the mainly Muslim pastoralists towards more fertile land in Nigeria's predominantly Christian south, farmers and activists say.
Raids by Fulani herdsmen armed with guns, bows and machetes on communities in Benue and Enugu state since February have destroyed villages, killed hundreds of people and forced tens of thousands to flee, according to the U.N. refugee agency (UNHCR).
The UNHCR said at least 340 people have been killed so far this year, 70 more than the number of deaths inflicted by the Islamist militants Boko Haram in Nigeria in 2016, according to the Council on Foreign Relations' Nigeria Security Tracker.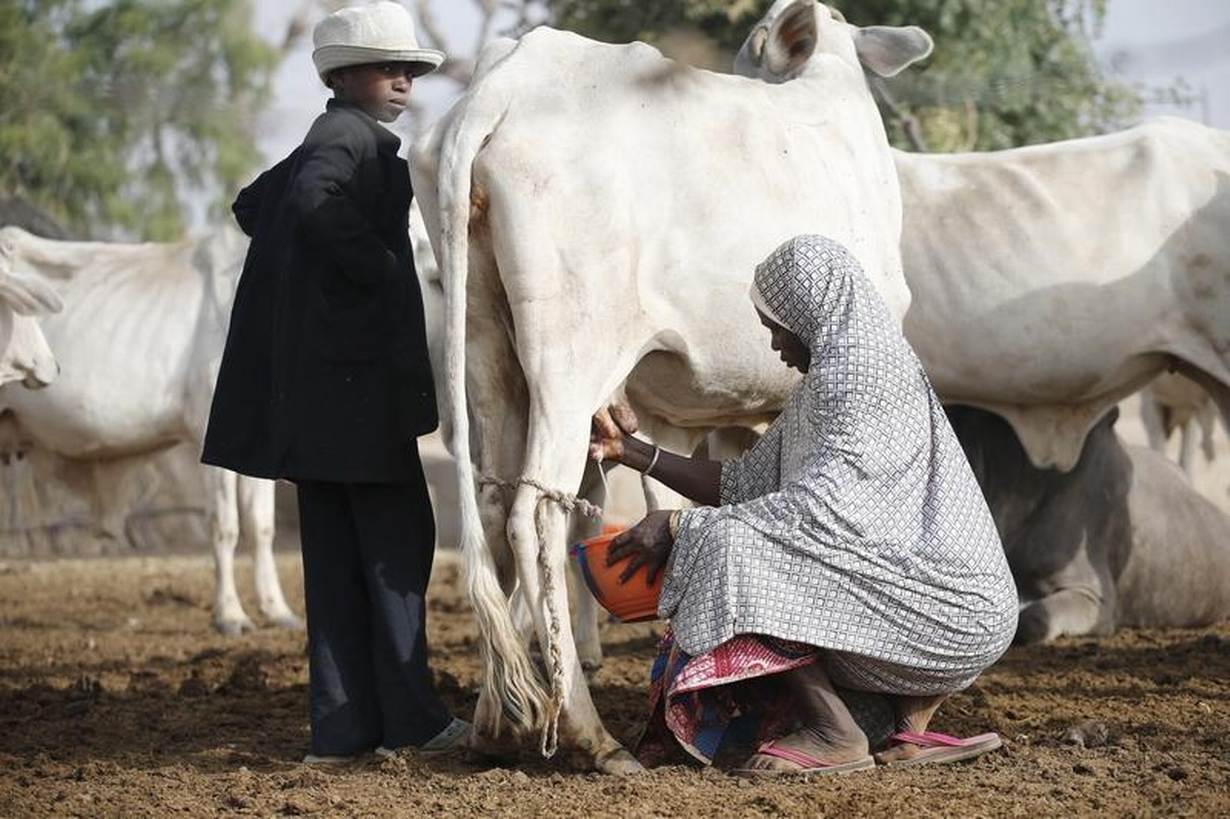 The Nigerian Senate is considering a bill to establish grazing reserves across the country, seeking to reduce violence and ease tensions between the herdsmen and farmers in a nation that is home to the largest equal mix of Christians and Muslims.
Yet opponents of the grazing bill say such a move - forcing farmers off their land and giving it to the Fulani - would defy Nigeria's land laws, under which all land belongs to the state.
"The bill is a strategy for territorial expansion, it is a disservice to non-Fulanis," said Stephen Obodoekwe of Nigeria's Centre for Environment, Human Rights and Development (CEHRD).
"The farmers will lose their farms, impunity of the herdsmen will increase, and there will be more violence," he added.
FARMING HIT HARD
Half of people in Nigeria work in agriculture, which accounts for around a quarter of its gross domestic product (GDP), according to the World Bank and Central Bank of Nigeria.
Yet rising violence in recent years has ruined harvests, driven many farmers from their land and prevented them from returning. Conflict has also deterred entrepreneurs and businesses from investing in Nigerian agriculture, farmers and activists say.
Conflict between farmers and herdsmen in just four Nigerian states could cost the country at least $14 billion annually in lost potential revenues, according to aid agency Mercy Corps.
"Farmers in the targeted communities keep away from farms as a result of attacks ... the herdsmen destroy farmlands and crops, making farming impossible," said Obodoekwe of the CEHRD.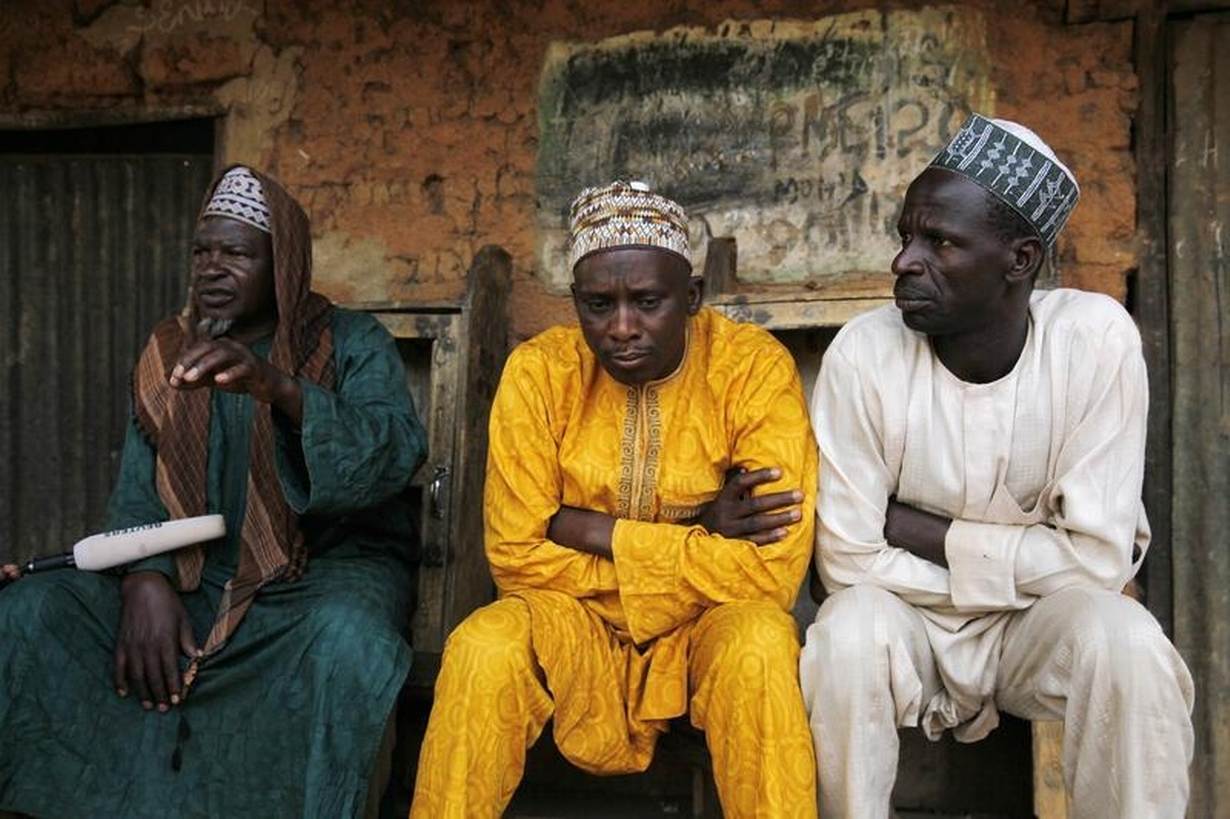 There have been at least 370 clashes involving herdsmen and farmers in Nigeria in the last five years, compared to just 20 in the 15 years before that, according to data from the Lagos-based research firm SB Morgen.
The prospect of rebuilding farms and spending extra on security is a concern for many farmers, said Emeka Nwachinemere, whose land has been raided twice in the last three years.
"Building a small farmhouse, having someone stay at the farm permanently, buying a motorcycle and paying for their food ... that costs a lot of money - around 200,000 naira ($1,000) each year," he said at his farm in Nigeria's southwestern Oyo state.
The violence has uprooted more than 100,000 people in Benue and Enugu states, and many are staying with relatives or in makeshift camps, according to the UNHCR.
"In my 20 years of working as a humanitarian, I have never seen such levels of destruction," UNHCR representative Angèle Dikongué-Atangana said after the attacks in Benue in February.
The bursts of violence have displaced 400,000 people in the last five years, and while eight in 10 have since returned, many are still struggling to rebuild their lives, the UNHCR said.
TRIPLE THREAT
The herder-farmer conflict presents a further challenge for a government faced with the Boko Haram insurgency and recent attacks on oil pipelines by the Niger Delta Avengers militants.
Nigeria has made preventing attacks by armed herdsmen a security priority in Africa's most populous country, a spokesman for President Muhammadu Buhari said in April.
"The government ... must not let this sore fester like Boko Haram," said a government source on condition of anonymity.
The national grazing reserve bill, which was rejected by the previous Senate, is currently being debated in parliament.
The proposed law would create a commission with the power to seize land, and after paying compensation to the owner, assign it as a grazing reserve for use by the Fulani herdsmen.
Opponents of the bill, including politicians, civil society groups and activists, say such a move would be unconstitutional, as Nigeria's 1978 Land Use Act, which is enshrined in the country's constitution, nationalised all land.
The act intended to override customary land rights - where people have traditional rights but no legal recognition or protection of their land - in order to make land more accessible to all citizens, improve tenure security, and boost development.
Yet the act made allocating land discretionary, creating opportunities for state corruption, said Leena Koni Hoffman, an associate fellow at the London-based think-tank Chatham House.
It also made obtaining land occupancy certificates time-consuming and costly, contributing to the country's large informal land market, found a report on land tenure in Nigeria by the U.S. Agency for International Development (USAID).
"Like all state controlled resources, the management of land in Nigeria has been plagued by corruption and poor management," Hoffman told the Thomson Reuters Foundation.
The idea of grazing areas should be dismissed in favour of creating cattle ranches, to stop the Fulani from roaming and to curb violent clashes, several politicians and activists say.
"In a country where ethnic tensions are at an all-time high and where the fear of ethnic dominance is rife, there are other better and more efficient ways to start a deadly war," said Saatah Nubari of the Nigerian Nationalist Youth Movement.
"But the passing of the National Grazing Routes and Reserve Bill will be the fastest way."
(Additional reporting and; writing by Kieran Guilbert, Editing by Paola Totaro; Please credit the Thomson Reuters Foundation, the charitable arm of Thomson Reuters, that covers humanitarian news, women's rights, trafficking, corruption and climate change. Visit news.trust.org)
Our Standards: The Thomson Reuters Trust Principles.