Eviction orders follow complaints by farmers who say they are the rightful owners of the land
By Chris Arsenault
RIO DE JANEIRO, June 14 (Thomson Reuters Foundation) - An indigenous community in southwestern Brazil faces imminent eviction from its traditional territories, Amnesty International said on Tuesday, in a case exemplifying ongoing land conflicts in South America's largest country.
A small number of families from the Guarani Kaiowa Apika'y indigenous group received a judicial order late last week to leave the contested land in Mato Grosso do Sul state, an agricultural region bordering Paraguay, Amnesty said.
The judge's eviction order followed complaints from farmers who say they are the rightful owners of the land even though the territory had been promised to the indigenous group, according to Amnesty researcher Fatima Melo.
"It's a symbolic case: indigenous people have the right to this land under the (Brazilian) constitution," Melo told the Thomson Reuters Foundation.
"The people pushing for the eviction are the big landowners in the region who grow soy and sugar cane on large plantations," she said. "Other communities are facing the same problem."
The community was given five days notice that it will be evicted sometime between June 13 and June 15.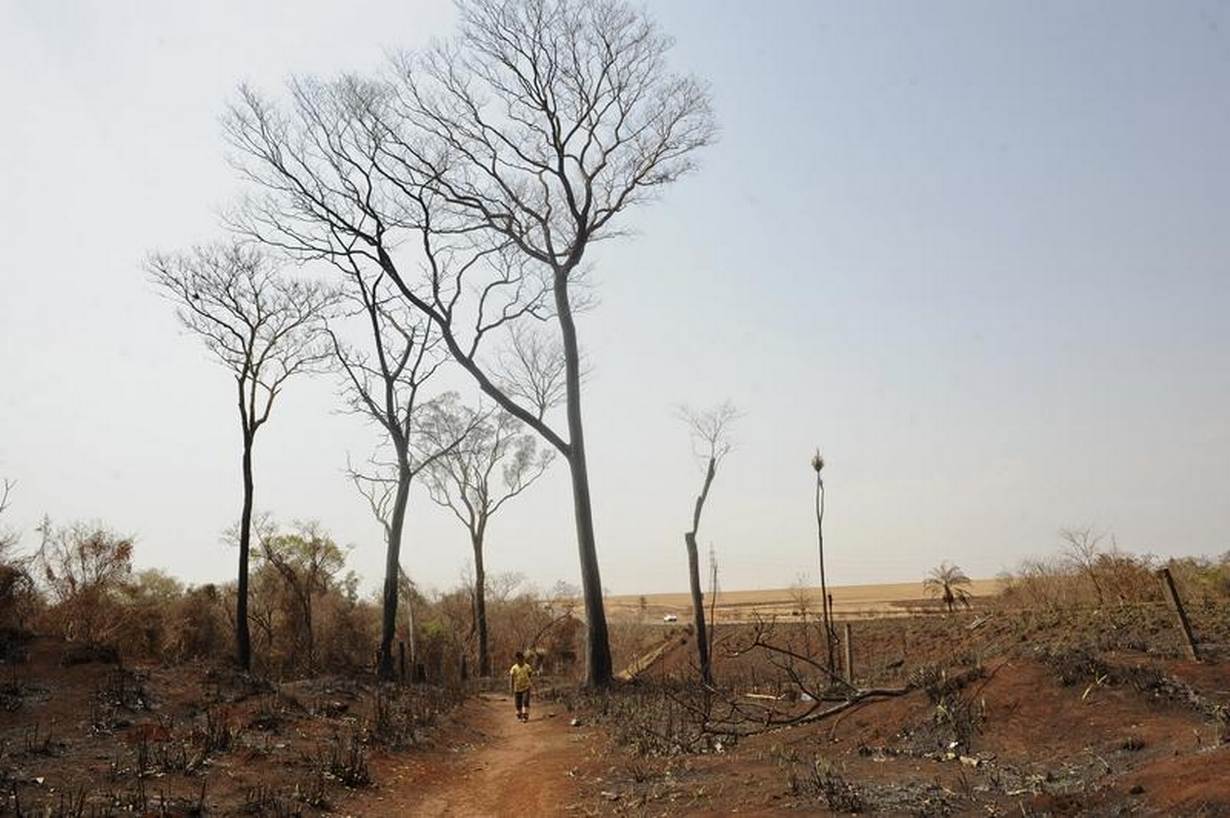 Brazil's Ministry of Justice, the government body responsible for ordering the eviction, did not respond to emails or phone calls requesting an interview.
Nearly 13 percent of Brazil's territory belongs to indigenous people, according to the country's National Indian Foundation (FUNAI), a government body.
Unclear land titles and competing territorial claims from farmers, indigenous groups and the state lead to frequent conflicts in the country's agricultural heartland.
FUNAI had demarcated nearly 10,000 hectares (24,710) of territory to the indigenous group, but they never received formal title to that land, Melo said.
Because the indigenous group does not have a formal title plantation owners were able to register ownership of the land with a local official, a practice that is not uncommon in rural areas where property rights are not well regulated, Melo said.
The nine families who face eviction have told activists that they would rather die than leave the land, Melo said.
Government officials have said they are upholding the law.
Alexandre de Moraes became justice minister last month following the suspension of President Dilma Rousseff due to budget irregularities.
Upon taking over the portfolio, Moraes told local media that he would "review indigenous land demarcations that were made in a rush."
"If there is a (land) invasion by indigenous people and a judicial decision of eviction all negotiation (with the indigenous group) will be finished," Moraes said in an interview with the Folha de Sao Paulo newspaper.
U.N. officials have criticized Brazil's interim government for back-sliding on indigenous rights, while officials say they are trying to boost economic growth by expanding agriculture and protecting property rights.
(Reporting By Chris Arsenault; Editing by Paola Totaro and Astrid Zweynert; Please credit the Thomson Reuters Foundation, the charitable arm of Thomson Reuters, that covers humanitarian news, women's rights, trafficking and climate change. Visit news.trust.org)
Our Standards: The Thomson Reuters Trust Principles.