Traditional landowners say a plan to store radioactive waste near sacred Aboriginal sites is a desecration of their heritage
HAWKER, Australia - Enice Marsh remembers the black clouds of "poison stuff" that billowed from the northwest after British atomic bomb tests in the 1950s spread fallout across swathes of South Australia.
Now a new kind of radioactivity could head to her ancestral home in the remote Flinders Ranges - a nuclear waste dump.
"To me, it feels like a death penalty," said Marsh, 73, standing in the cemetery of the outback town of Hawker, where many of her relatives are buried under red earth.
"We are one big family and the land also is family to us. We care for the land just in the same way we care for our family."
South Australia is at the heart of a debate over the nation's nuclear future that highlights a familiar tension between quick economic gain and long-term custodianship of land occupied by Aboriginal people for more than 50,000 years.
Two separate proposals divide opinion in the state with the country's biggest uranium mine and a history going back nearly 20 years of saying "no" to nuclear dumps.
RELATED: Fight over Australia nuclear dump shows clash of world views

CLICK TO WATCH: NUCLEAR WASTE LAND?
A recent Royal Commission report argues that South Australia could profit by storing high-level waste from nuclear reactors overseas, buried deep underground at a location still to be chosen.
As that recommendation is put to a "citizens' jury" for further debate, the government is pushing ahead with plans to build a storage facility for less toxic waste generated domestically, mainly from industry and medicine.
It's this above-ground dump for domestic waste that affects the Flinders, known for its haunting landscapes and home to the Adnyamathanha people, one of several hundred indigenous groups in Australia.
For the first time, the government says it has found a community - at least among non-Aboriginal people - willing to host a repository for the 40 cubic metres (125 square feet) of radioactive waste Australia generates annually.
Surveys show two-thirds of people in and around Hawker, gateway to the Flinders, favour construction of a dump on scrubland around 30 km (18 miles) northwest of the town.
The facility would create at least 15 permanent jobs in a town of just over 200. The government will also put A$10 million ($7.6 million) into local projects if the dump goes ahead after a year of community consultation and environmental studies.
"If it brings four or five families to the town, that means we might have an extra schoolteacher, an extra nurse at our hospital, extra staff at the shop," said Ian Carpenter, a member of the Hawker Community Development Board.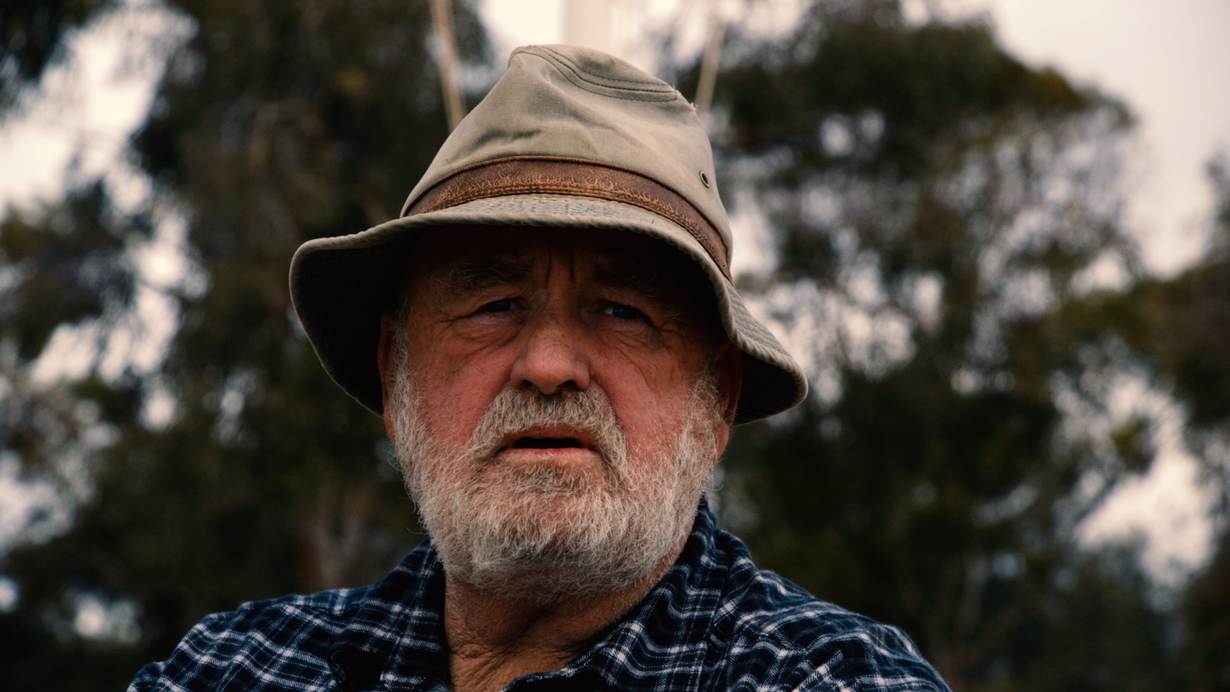 But Adnyamathanha leaders say the chosen site is sacred.
"We know South Australia is not economically strong compared to the rest of the nation," said Enice's daughter, Jillian Marsh, who ran unsuccessfully as a Greens party candidate in Australia's recent federal election.
"But we still say it shouldn't come at the cost of cultural genocide ... We've suffered enough. We've had so many of our places sacrificed, abused."
WHAT'S IN THE BACKYARD?
Rowan Ramsey, federal parliamentarian for the electorate of Grey and newly appointed government whip for the conservative Liberal Party, urged Aboriginal groups to "go through the process and talk to the scientists".
He said he would back a plebiscite of local residents to settle the issue.
"There's some initial emotion out there," he said at his office in Port Pirie, seat of an electorate that covers 92 percent of South Australia - an area the size of Nigeria. "But of course it takes time for anyone to get their head around an idea and get information about the facility itself."
The government says it will commission an independent study to identify and protect indigenous heritage sites near the dump.
Costing around A$100 million, the dump would occupy 100 hectares (250 acres) of a cattle ranch called Wallerberdina.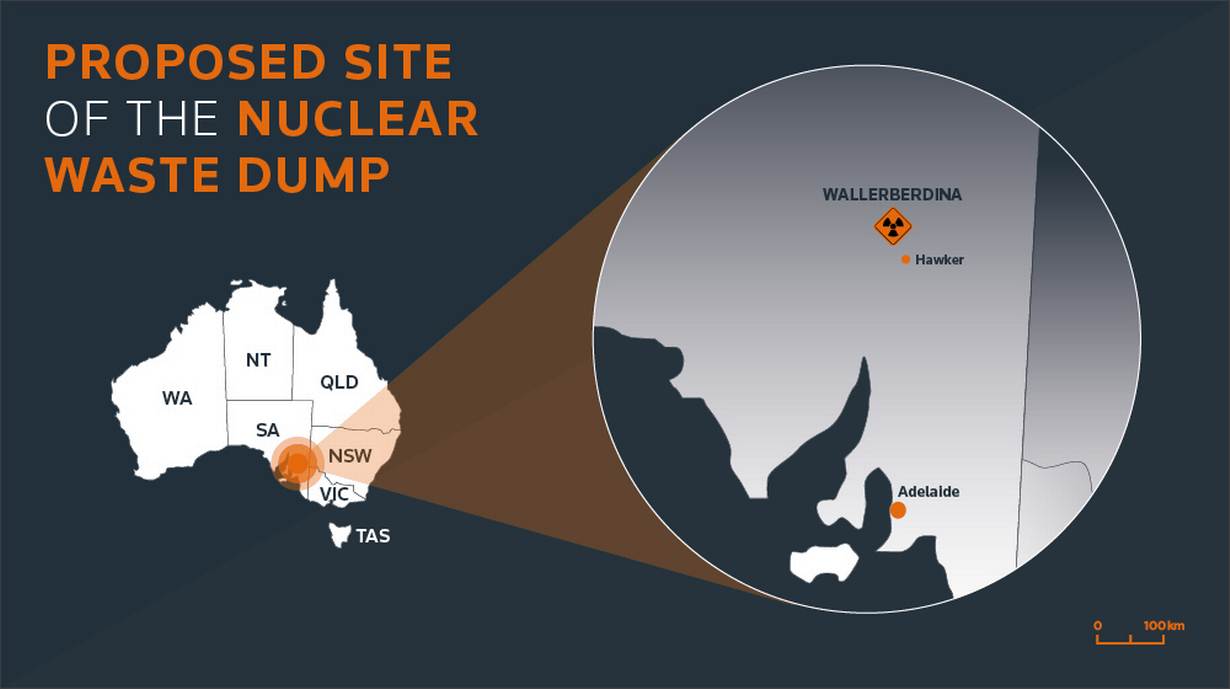 It would store low to intermediate-level radioactive material ranging from contaminated gloves and gowns to the byproducts of radio-pharmaceuticals and the re-processing of spent fuel from a research reactor in Sydney.
Such waste, enough to fill two Olympic-size swimming pools, is scattered across about 100 locations nationwide, mostly in hospitals and universities.
Even before Canberra settled on Wallerberdina for the repository, the state government moved in March to repeal legislation outlawing the storage of radioactive waste in South Australia, a legacy of past opposition to nuclear dumps.
The government says almost one in two Australians will be treated with nuclear medicine sometime in their lives.
"If you're an indigenous family and your child gets cancer, or if you're a non-indigenous family and your child gets cancer, the concept of 'not-in-my-backyard' is a little bit hypocritical," said Nigel McBride, chief executive of Business SA, the state's chamber of commerce and industry.
But Aboriginal leaders say what's in their backyard is not only significant culturally and spiritually but priceless - heritage sites full of archaeological treasures including burial mounds, fossilised bone and countless stone tools.
Wallerberdina borders an indigenous protected area called Yappala. As traditional owners, Yappala residents have free access for hunting, ceremonies and other activities.
These traditional owners have been working with the state government to document sites of cultural significance, including Australia's first registered "storyline", a path navigated by landmarks learned through songs passed down through generations.
"There are sites that have literally thousands of stone tools on them," said Alice Gorman, senior lecturer in archaeology at Flinders University and a heritage consultant.
"It's a place located to join some of the dots when we're looking at early Aboriginal occupation of Australia."
Yappala and Wallerberdina share a perpetual spring called Hookina Creek, an oasis of reeds steeped in Aboriginal legend that locals say poses a danger to any dump.
The semi-arid Flinders Ranges only get around 10 inches of rain a year, but it often comes all at once with catastrophic consequences.
Hookina's flood plain is littered with gum trees torn up by raging waters. The ruins of a settlement stand on a cliff, a reminder of a 1955 flood that destroyed the Ghan railway bridge.
The region is also prone to earthquakes.
"If the project proceeds, the facility will be built to withstand all plausible natural and man-made events based on historical record and future assessment of conditions," said a spokesman for the Department of Industry, Innovation and Science in Australia's capital Canberra, which is in charge of the dump.
CONFLICT OF INTEREST?
Opponents say the government's process for selecting the site was tainted from the start.
Wallerberdina is co-leased by Grant Chapman, a retired Liberal Party lawmaker who in 1995 chaired a Senate committee that called for a central repository for nuclear waste.
Last year, the government asked for volunteers to accept the dump. Wallerberdina was among 28 nominations nationwide. In May, the government chose it from a final shortlist of six.
"Chapman should understand that that's not his land to make that bid," said Tauto Sansbury, chair of the Aboriginal Congress of South Australia. "He should have negotiated with the traditional owners."
In his home office in Adelaide, Chapman denied there was any conflict of interest in offering up his land.
"It just happened that I think that country, being isolated, and the nature of the topography and geology and so on, is a suitable spot. So that's why we put it up," he said.
He declined to say how much he could profit from the sale. Media reports have said he could make four times the market value of the land.
Asked about the possible desecration of sacred sites, he said: "I think it's quite a wild claim to assert that the whole of the property has cultural significance."
Back at Yappala, traditional owner Regina McKenzie was dangling her feet in Hookina Creek, whose underground aquifer is so ancient that she says its waters "rained on dinosaurs".
"It's racism towards our culture. This is our belief system ... It's like me and my sisters going to the Vatican and saying we want to put a waste dump right under the pillar where they say St. Peter is buried."
(Editing by Paola Totaro and Belinda Goldsmith.; Please credit the Thomson Reuters Foundation, the charitable arm of Thomson Reuters, which covers humanitarian news, women's rights, trafficking, property rights and climate change. Visit news.trust.org)
Our Standards: The Thomson Reuters Trust Principles.