Around the world, farmers are ageing as the sector fails to attract younger talent who head instead to cities in search of work
By Magdalena Mis and Isaiah Esipisu
ROME/NAIROBI, Aug 22 (Thomson Reuters Foundation) - For Kenyan farmer Pauline Wafula, there was never a question that her children would have to get their hands dirty and learn how to grow their own food.
The 63-year-old mother of five said no other job could provide the same security as farming because people will always have to eat so there is always money to be made.
"I always insist that even if they work elsewhere, they must farm on the side," said Wafula, a teacher-turned-farmer who grows tomatoes, onions and red cabbage in her greenhouses.
But in western Kenya's Bungoma County where Wafula lives, it's hard to spot young people working in the vast sugarcane fields. Most farmers are retirees like her.
"It is like a norm that young people go to the city to search for jobs," she told the Thomson Reuters Foundation.
Around the world, farmers are an ageing demographic as the sector fails to attract younger talent who are heading instead to cities in search of work.
Smallholder farmers produce more than 70 percent of the world's food and to make sure there are enough of them to feed the growing global population, farming needs a makeover to attract young people, experts say.
According to HelpAge International, a non-profit organisation that works with older people, farmers as a group tend to be older than the wider population.
In Africa, where 60 percent of the continent's population is under 24, the average age of farmers is 60 years old, according to the U.N. Food and Agriculture Organization (FAO).
"Around the world it's a potential problem that farmers are growing older, particularly smallholder farmers in low-income countries," said Mark Gorman, a senior policy adviser at HelpAge.
Improvements in rural infrastructure such as electricity supplies and access to subsidies and credit could go a long way to support older farmers and encourage their children to stay in farming, he said.
"It's got to be made worthwhile for people to be in farming," Gorman added.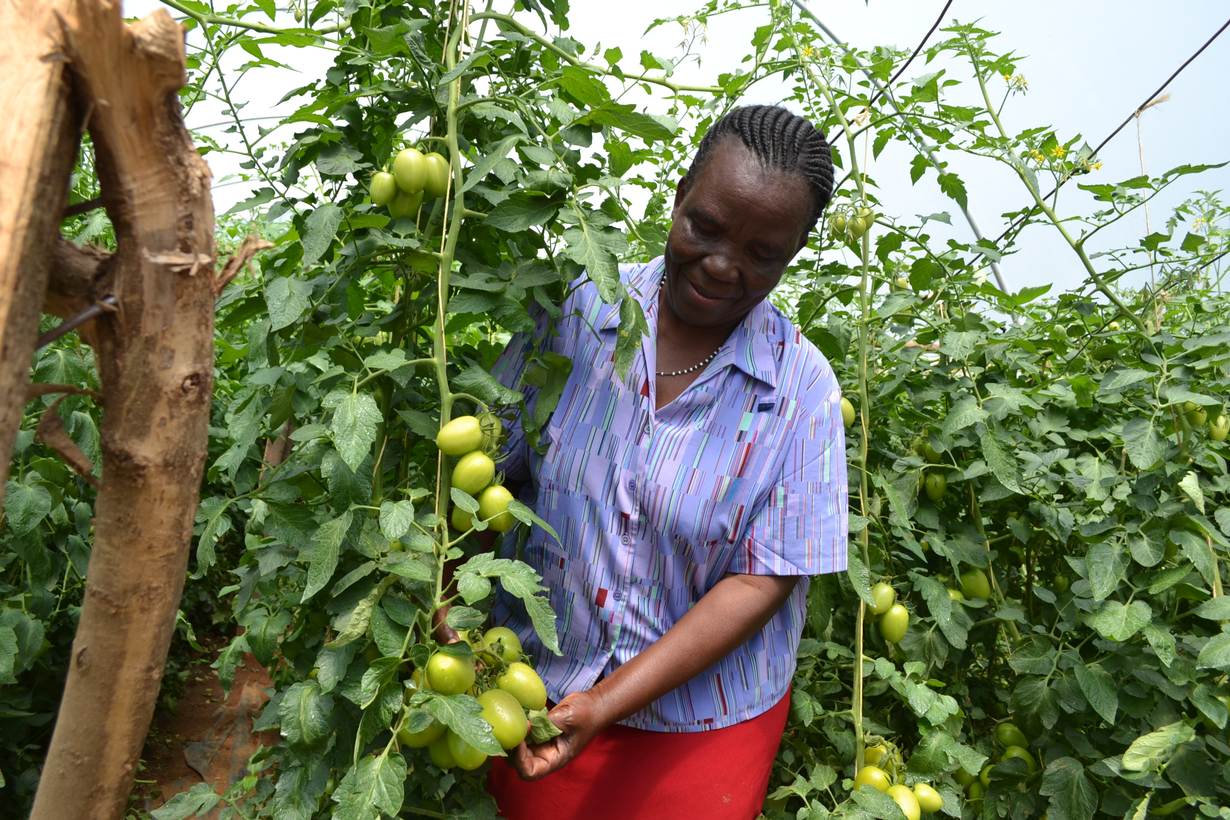 BANISH THE HOE
The ageing profile of farmers is a matter for concern, especially in sub-Saharan Africa which has very low rates of agricultural productivity, said David Suttie, a policy analyst at the International Fund for Agricultural Development (IFAD).
Experts say agriculture must be transformed so that it offers young people an appealing alternative to urban life.
"The farming sector in developing countries is not attractive," said Panagiotis Karfakis, an economist at FAO.
"The problem intensifies because the technologies they use are not the most productive, there is no infrastructure and there are land security issues," he told the Thomson Reuters Foundation.
Owning land is an incentive for farmers to invest in increasing productivity, which in turn boosts their income, Karfakis said.
According to rights group Landesa, 90 percent of land in rural Africa is not officially registered.
"If agriculture is to be attractive it can't be the same agriculture we've seen in previous generations," said IFAD's Suttie. "This means looking at it as a business and investing in modern technologies."
Anne Mbaabu, a programme director at the Alliance for a Green Revolution in Africa (AGRA), said she didn't blame young people for abandoning life on the farm.
"They are running away from the back-breaking labour in the field with the technology we are using. We should banish the hoe in Africa otherwise we are going to lose our youth."
Mbaabu said access to seeds, fertiliser, chemicals and markets were essential to making farming easier, more productive and more lucrative.
"There is hope, but you need to move fast. The clock is ticking," she said.
Those who do decide to ditch city careers and become farmers may be making a smart move, said the FAO's Karfakis.
"If everyone moves from agriculture to industry and services, then whoever decides to stay in farming is going to have a huge profit," he said.
LABOUR OF LOVE
Thousands of miles away in Lincolnshire, eastern England, 67-year-old farmer Chris Walshaw has noticed fewer people working in the fields.
"When you have more machinery you need less men," Walshaw told the Thomson Reuters Foundation by phone from his farm in the picture-perfect green countryside.
"It's quite a lonely life. You've got to really love it."
Suttie said the focus should be on increasing productivity rather than the number of young farmers as a goal in itself.
"It's not all doom and gloom," he said, adding that agricultural productivity in Africa has gone up by about quarter since the 1990s.
URBAN FARMS WON'T FEED CITIES
In an urbanising world, city farming has become fashionable in recent years, with urban farms mushrooming from Accra to Mumbai and London.
According to a 2014 study, city dwellers were farming an area the size of the European Union.
But while the trend is welcome, urban farmers won't be able to feed themselves any time soon, experts say.
"It should be encouraged and supported, and it can be a part of the solution but there is a danger in overemphasising the scope for urban agriculture to feed the cities," said Suttie.
According to the Washington-based Worldwatch Institute, in 2011 around 15 to 20 percent of the world's food was produced in urban areas.
"I would caution against seeing (urban farming) as the solution or substitute for scaling up food production and market access in rural areas," Suttie said.
Space is the main constraint and with rapid urbanisation, cities are becoming more crowded than ever before. According to U.N. forecasts, two-thirds of the world's population will live in cities by 2050, up from just over half now.
Back on the farm in Kenya, Wafula tends to her three Fresian cows. She hopes the rural life will appeal to the next generation.
"Some young people are settling for farming but not in big numbers," she said. "I hope with time more people will become farmers."
(Editing by Ros Russell; Please credit Thomson Reuters Foundation, the charitable arm of Thomson Reuters, that covers humanitarian news, women's rights, corruption and climate change. Visit news.trust.org)
Our Standards: The Thomson Reuters Trust Principles.