Indigenous people know how to protect forests and biodiversity, so governments must work with them, experts say
By Talli Nauman
FELIPE CARRILLO PUERTO, Mexico, Dec 30 (Thomson Reuters Foundation) - Maria Yam Pérez scrambles eggs over a wood-saving, earth-block stove and stirs in freshly chopped chaya, a spinach-like jungle plant known for its versatility in cooking and medicine.
She points to the black soot from the hearth smoke, accumulated under the thatched roof, like tendrils of grey gossamer, and on the stick walls of the open-air kitchen.
"When a person has sweating, fever, chills, aches and cramps, this is used as medicine, mixed with honey, eggs and lime," she said. "If you go to the doctor and can't get relief, this is the traditional Maya remedy."
This day in December is a customary holiday celebrating the Mexican Virgin of Guadalupe, so later Yam Pérez will don indigenous Maya dress to join in feasting, song and dance with her family and 250 others in the community of Felipe Carrillo Puerto.
Before that, she was busy making breakfast for a group visiting the community's eco-tourism centre of Sijil Noh Ha, set deep in the tropical forest of Mexico's southeastern Yucatan Peninsula, some 200 km (124 miles) southwest of the coastal resort city of Cancún.
The venture, an outgrowth of the community's forestry enterprise, discreetly showcases time-honoured native wisdom that protects biodiversity and helps build resilience to climate change - a hot topic at talks on the U.N. Convention on Biological Diversity (CBD) held this month in Cancún.
Indigenous and community forestry is key to slowing species extinction and global warming, so governments must do more to guarantee the land rights of forest peoples, as well as their participation in decision-making, experts told the CBD's 13th major conference.
"Engaging with, and supporting indigenous peoples and local communities, is vital," said Maurizio Farhan Ferrari, environmental governance coordinator for the Forest Peoples Programme.
"Biological and cultural diversity together increase resilience to social, environmental and climate change," said Joji Carino, a working group coordinator for the International Indigenous Forum on Biodiversity.
BIRDS AND JAGUARS
This is especially true in countries that are rich in biodiversity like Mexico. Here, in the fifth-most biologically diverse nation on earth, some 13 million people - about half belonging to Mexico's 62 indigenous peoples - live in, and administer, community forest lands, according to the Inter-American Development Bank.
Across Mexico and Central America, indigenous peoples and local communities have legally recognised rights to around 65 percent of the forests, containing one of the world's largest diversity hotspots, the Mesoamerican Biological Corridor, according to Andrew Davis, author of "Conservation and Community Rights", a book recently released by El Salvador's Regional Environment and Development Research Programme (PRISMA).
The world's ability to meet biodiversity protection targets will be a determining factor in the success of the new Paris Agreement on climate change, argues the Intergovernmental Science-Policy Platform on Biodiversity and Ecosystem Services.
The community of Felipe Carrillo Puerto, besides operating internationally certified lumber and sustainable tourism businesses, is monitoring the endangered jaguar (Panthera onca), which is of primordial importance to the Maya indigenous culture and nature's balance.
Felipe Carrillo Puerto and four other community forest enterprises in the Maya Jungle Alliance are providing ecosystem services to conserve the largest rainforest in Mexico and Central America, located in the Mesoamerican Biological Corridor.
Yam Pérez is part of a 15-member team of women and youth who monitor birds in the alliance, which provides goods and services covering an area of nearly 213,450 hectares (527,446 acres).
The team's efforts are making habitat safe for wildlife reproduction and migration in the stretch of woodland between the two biosphere reserves of Sian Khan and Kalakmul, supported by the Global Environment Facility.
Income from the alliance's tourism projects and ecosystem services now outstrips logging receipts in several places. To diversify the portfolio further, Felipe Carrillo Puerto plans to establish a certified sawmill and furniture-making enterprise.
And in a carbon trading project - part of a programme to reduce planet-warming emissions from deforestation and forest degradation, backed by the Norwegian government - community members work banding tree trunks to measure their annual growth.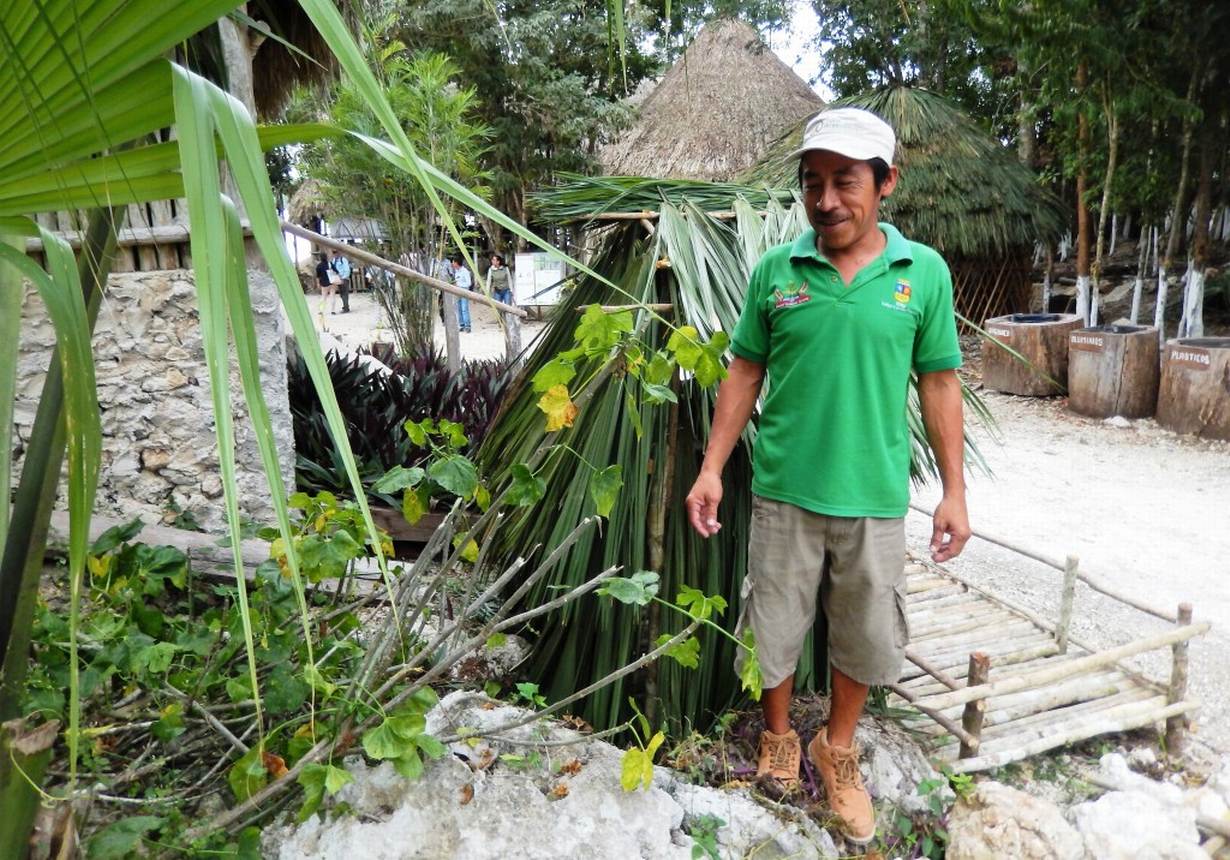 LEGAL REFORM
To ensure similar successes on the ground, all levels of government need to step up efforts to implement policy and programmes on traditional knowledge and sustainable use of resources in partnership with indigenous peoples and communities, experts say.
In most cases, "there hasn't been the necessary consultation process", said Gustavo Sánchez, president of the Network of Mexican Community Forestry Organisations (Red Mocaf).
Indigenous peoples and forest communities "have had to struggle hard to have their voices heard and to have their right to free, prior and informed consent recognised", said Edwin Vásquez Campos of the Coordination of Indigenous Organisations of the Amazon Basin (COICA).
A study issued this month on forest governance by Mexican research group Environmental Legislation and Policy (Polea) found that Mexico's laws and guidelines must be fine-tuned and financed further to make the community forestry model more effective.
Upcoming legislative initiatives offer that opportunity, according to the Global Legislators Organisation (GLOBE International), which commissioned the study.
Those initiatives include comprehensive reform of Mexico's General Law on Sustainable Forest Development, the creation of a General Law of Biodiversity, a bill to update the inspection process for environmental law violations, and a new General Law of Water.
Congressional commissions should work together to harmonise those bills and assure ample participation by those affected, as with the process that achieved consensus on Mexico's General Law on Climate Change, the world's first national climate law, the analysis concluded.
(Reporting by Talli Nauman; editing by Megan Rowling. Please credit the Thomson Reuters Foundation, the charitable arm of Thomson Reuters, that covers humanitarian news, women's rights, trafficking, property rights and climate change. Visit http://news.trust.org)
Our Standards: The Thomson Reuters Trust Principles.