Female-led work is vital to rural communities in Senegal - now women are organizing to lead the fight against multinational agribusiness
By Nellie Peyton
NDIAEL, Senegal, Jan 16 (Thomson Reuters Foundation) - The women of Thiamene, a tiny straw hut village in northern Senegal, used to scrape together a living by collecting wild baobab fruit and selling milk from their cows.
But their earnings have plummeted since an Italian-Senegalese agribusiness, Senhuile, took over the surrounding land five years ago, blocking their paths to the local market and river, and spraying pesticides that make their herds scatter, they say.
"Life here is precarious, especially for women," said 42-year-old Fatimata Sow in the village square, gazing at the vast landscape of arid ground dotted with the stumps of trees.
While the men in her community do larger-scale agricultural work or have jobs in the nearby town, it is women who tend to the gardens and raise the animals that keep families fed.
"The unhappiness and suffering we have lived from the impact of Senhuile is hard to express," said Sow.
Vittoria Graziani, a spokeswoman for Senhuile's majority shareholder Tampieri Group, told the Thomson Reuters Foundation in December the local population had signed agreements with the company - which villagers deny - and that Senhuile was open to hearing their concerns.
Female-led work is vital to rural communities like Sow's, yet women are often the first to suffer from large land deals and disputes, which are common across West Africa where statute law clashes with tribal customs, activists say.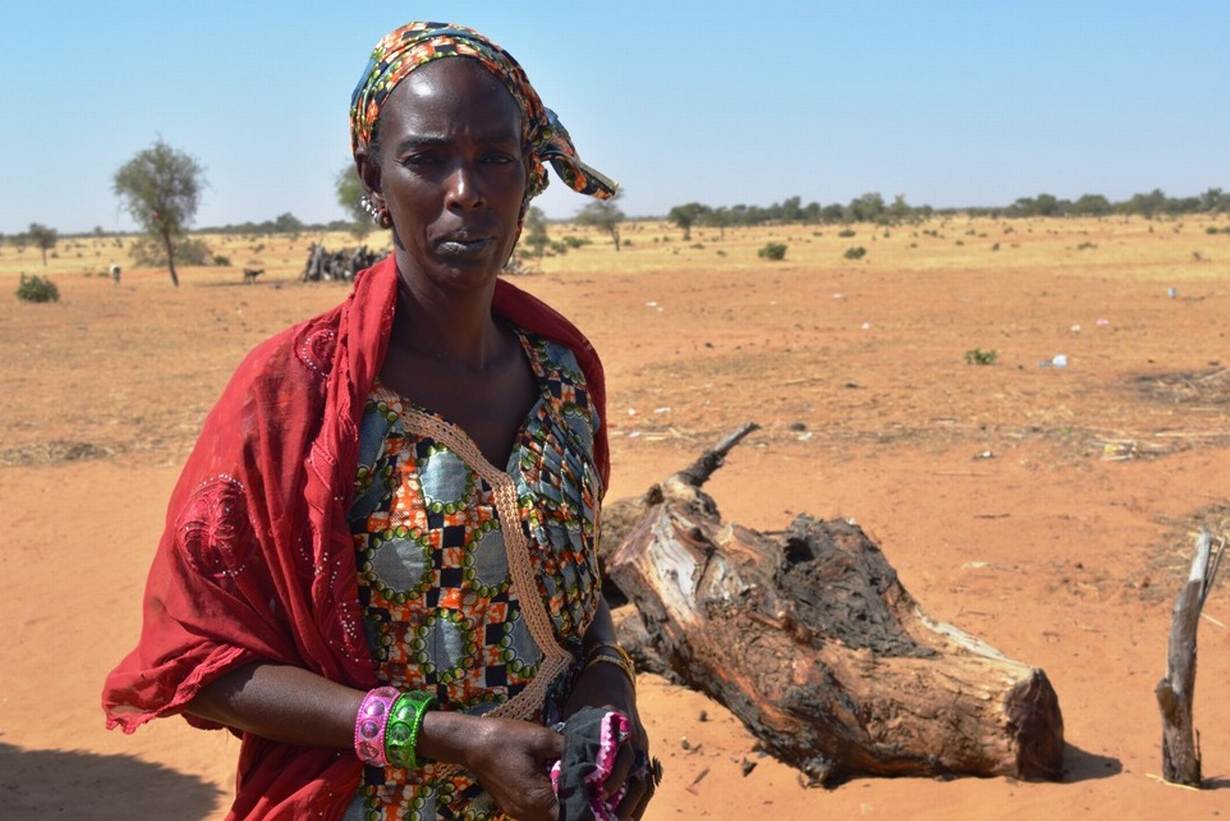 Now, women in Senegal are fighting back, from young coders designing a mobile app to help women buy land to civil society groups rallying female villagers to stand up to multinationals.
"Before, it was unthinkable for women to be part of the decision-making regarding land at both local and national levels, said Solange Bandiaky-Badji, Africa director at the U.S.-based Rights and Resources Initiative (RRI).
"Now, women are organizing for change," she added.
FIGHTING BACK
In Senegal, the law dictates that virtually all land belongs to the state, though occupants can purchase ownership and registration documents. In practice, especially in rural areas, customary law reigns and communities dictate who uses land.
While women in Senegal make up half of the agricultural work force, only one in 20 owns land, United Nations data shows.
Across much of sub-Saharan Africa, tradition dictates that women are not allowed to inherit land, and can only access it through their fathers or husbands. Even then, the plots they are granted are often the least productive.
While women can apply for land ownership, only group applications are accepted and very few of the requests are granted, said the Prospective Agricultural and Rural Initiative.
But Boury Tounkara, a young female coder in the northern city of Saint Louis, is developing an app along with three colleagues to fight gender discrimination in land buying.
One feature will allow women to start the buying process without identifying themselves, reducing the potential for bias.
"We hear about these problems all the time," said Tounkara, who visited communities near the wetland reserve of Ndiael, where Thiamene is located, to ask women what would help them.
"We always see men creating apps so we thought, why not us?"
Female lawyers are also working with civil society to help women understand their land rights and gain legal recognition.
While the gender gap in land rights is not enshrined in statute law, it is deeply engrained in society, they say.
"It is not just a problem for women," said Yande Ndiaye of the Association of Senegalese Women Lawyers (AJS). "It is a question of sustainable development and food security."
CHANGING LANDSCAPE
In 2012, the Senegalese government leased 20,000 hectares of land to industrial vegetable grower Senhuile in Ndiael, which is home to 37 villages, including Thiamene.
The vast area, with no roads or infrastructure, was one of the last places in northern Senegal where traditional pastoralists could allow their herds to roam freely.
While Graziani said Senhuile has provided jobs and infrastructure to local people, villagers say the company has brought them nothing but harm. After encountering fierce resistance, the company drew back its boundaries from the area closest to their homes.
"It was the women who said no to [the company's] advancements," said Thiamene village chief Amadou Sow. "Since the beginning they have been the main ones to lead this fight."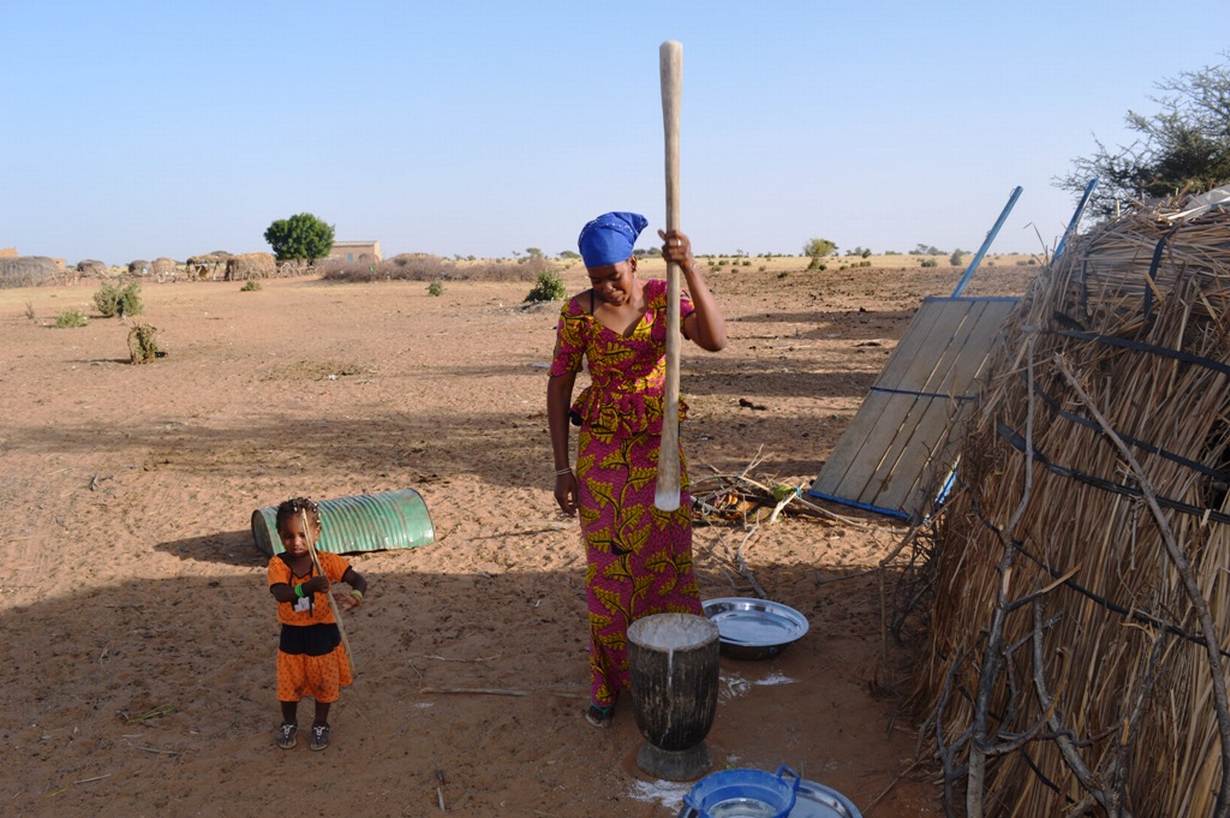 However, tangles of barbed wire and an unfinished irrigation canal show how the landscape is changing in Ndiael.
Industrialisation and a growing drive to attract foreign investment have put all farmers' livelihoods at risk, rights groups say.
FUTURE GENERATIONS
Senegal has been mired in decades of failed land rights reform, but for the first time, citizens have been included in drafting a far-reaching land law, activists say.
One Senegalese civil society group held workshops around the country encouraging women to share their views on land disputes and propose solutions, which it took to the government.
"Women aren't used to giving their opinion in this type of discussion," said Ardo Sow of Enda Pronat, an organisation that promotes the rights of rural communities.
"But after 10 or 15 minutes they would jump in and participate, saying: 'We want this' or 'We don't want that'."
Legal experts say that while the new law marks progress for women in theory, it is unclear whether it will include an action plan and safeguards for enforcing their rights in practice.
Fatimata Sow and the other women of Ndiael are not counting on the law to help them.
Last year they reclaimed a small plot of land from Senhuile by building crude fences out of sticks and planting watermelon.
More than anything, these women are worried about what the future will look like for their children.
"Since time immemorial, we only know this place," said Diariy Sow, an older woman in the village.
"This is where our future generations have to be."
(Reporting By Nellie Peyton, Editing by Kieran Guilbert and Ros Russell; Please credit the Thomson Reuters Foundation, the charitable arm of Thomson Reuters, that covers humanitarian news, women's rights, trafficking, corruption and climate change. Visit news.trust.org)
Our Standards: The Thomson Reuters Trust Principles.