Indigenous people and forest dwellers are claiming the rights to manage and govern their traditional forests and resources
By Rina Chandran
DHAMDITOLA, India, Feb 28 (Thomson Reuters Foundation) - In the pleasant climate of February, it is hard to imagine that day time temperatures in May in the arid Vidarbha region of India's Maharashtra state can climb to a sweltering 48 degrees Celsius.
It is then that residents of Dhamditola village are busiest, harvesting tendu leaves that are used to roll beedis, the cheap cigarettes with unfiltered tobacco that are favoured in rural areas.
For the indigenous communities who live on the edge of the forest in the western state, the collection and sale of tendu leaves, bamboo and mahua flowers and seeds - used to make liquor and soap - have long been an important part of their livelihood.
But their access to tendu and bamboo forests used to be limited, and they were not allowed to sell the products themselves; instead, they sold them to forest officials, who then sold them to buyers.
India's 2006 Forest Rights Act (FRA) changed that practice, as it gave indigenous people and forest dwellers rights to manage and govern their traditional forests and resources.
"All those years, these communities had no ownership rights despite having lived in the forests for generations," said Dilip Gode at the Vidarbha Nature Conservation Society, which works with more than 60 villages in the region to secure rights.
"Now that they have rights, they get good rates and are more in control of the sale of products. This isn't just about earning a livelihood; it's also about caring for the forest and the environment," he told the Thomson Reuters Foundation.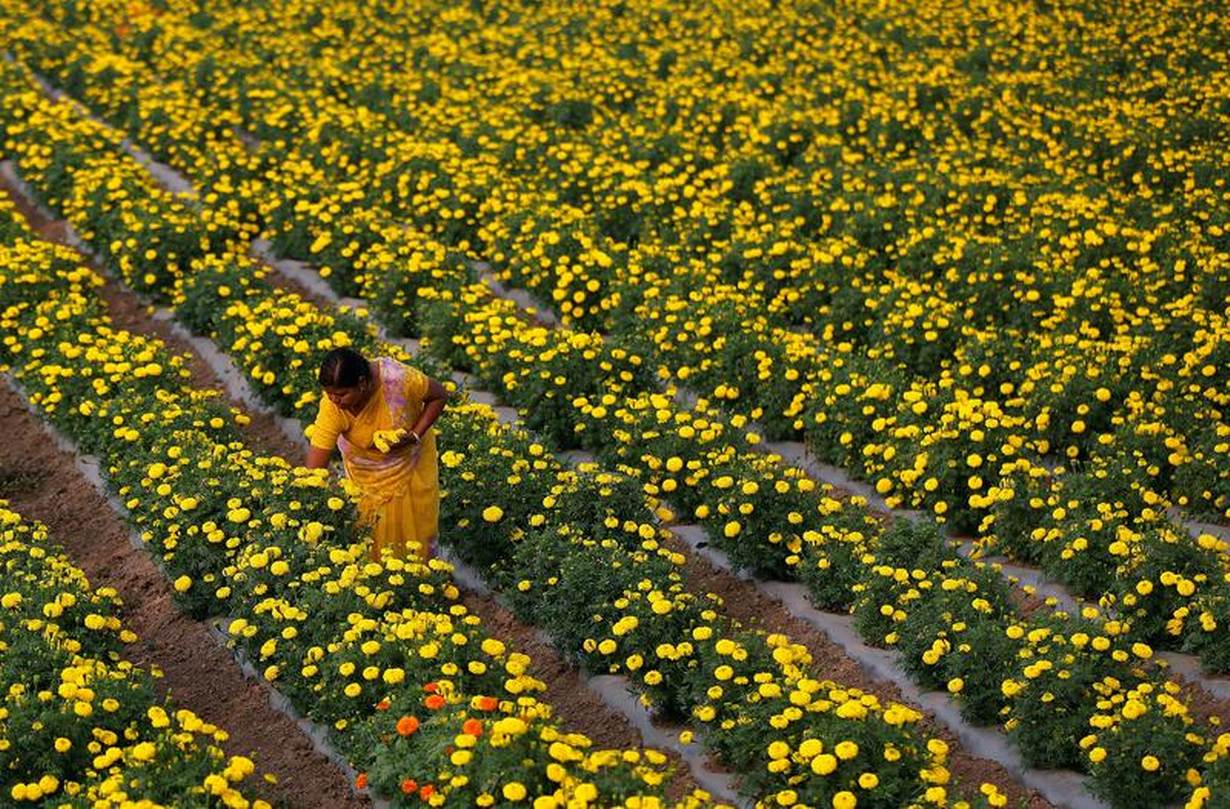 More than four million individual claims to forest rights and about 1.1 million community claims were filed under the FRA as of Aug. 31, according to official data. About 1.7 million individual and 47,443 community claims have been settled.
Dhamditola, where squat mud and brick homes with tiled roofs and brightly coloured walls line the road, is among the villages whose community rights over nearly 300 hectares (3 sq km) of forest land were recognised.
In 2013, for the first time, villagers sold tendu leaves themselves and are preparing to sell bamboo next.
With the middlemen removed, villagers have sold more tendu leaves at nearly triple the price by calling for tenders from contractors who sell to beedi manufacturers, said Motiram Sayan, a member of the village council.
They have also received their money on time, which has allowed them to make improvements in the village, he said.
"We would get cheated on prices before, or not receive our payments in time, but we had no other option," he said.
"It is a tough job to do, but now we have our rights, and there is no middleman, so we get better rewards for our work."
RISING CONFLICTS
Under the Forest Rights Act, at least 150 million people could have their rights recognised over a minimum of 40 million hectares of forest land, the Rights and Resources Initiative estimated.
But the group, which promotes access to land and natural resources, says barely 1.2 percent of the area has been recorded in the last decade.
Meanwhile, conflicts between India's states and indigenous communities have been rising as demand for land increases to fuel the country's rapid economic growth.
Nearly 450,000 families in eastern Vidarbha depend on tendu leaves for their livelihood, conservationists estimate.
Across India, communities have received rights over the management of other forest products such as honey.
In Dhamditola village all the residents pitch in during the month of May when the tendu leaves are plucked.
They walk into the forest before dawn, returning late in the afternoon with baskets full of the leaves, which they then sort and pack in bundles of about 70 leaves each.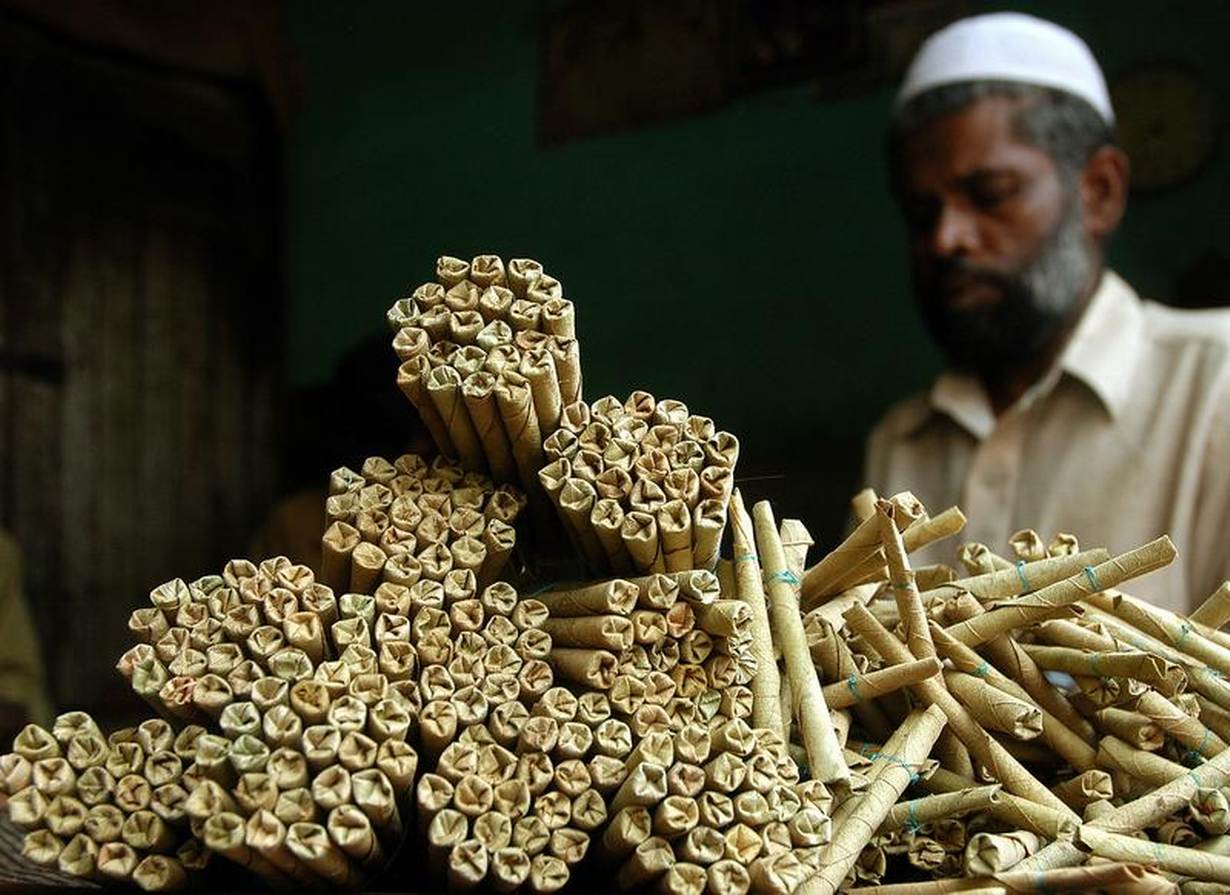 With the money from the sale of tendu leaves, villagers in Dhamditola say they hope to build a warehouse, so they can dry the leaves which would fetch better prices.
They would also like to learn how to make oil and soap from mahua seeds themselves, so they have more options, said Sayan.
The lack of rights over the land and falling incomes from the land pushed young men from Dhamditola and other villages to migrate to the cities for jobs.
As income from tendu leaves rose in the past couple of years, more men have opted to stay back, Sayan said.
"It is not good that so many in the village had to leave for jobs. But if we can generate enough money here, they won't have to go," he said.
"But we also know that if the price of tendu leaves comes down, or if people smoke less, then the demand will be less. So we can't depend just on this for our livelihood," he said.
A BETTER LIFE
In the forest land that Dhamditola has claims over, fruit trees and medicinal herbs jostle against tendu bushes and bamboo clumps. A man with an axe walks about, hacking away at weeds.
The village keeps watch over the forest at night, to protect it from encroachers, Sayan said.
Since the village was awarded its rights, they have also not been bothered as much by Maoist insurgents in the region, who claim to be fighting for the rights of indigenous communities.
"We have to change our perception of development: it isn't just about big cities, but also about better lives for those in the villages who want to preserve their way of life," Gode said.
"With these rights, villagers are not labourers any more, they are owners and they have a better life."
(Reporting by Rina Chandran @rinachandran, Editing by Ros Russell. Please credit the Thomson Reuters Foundation, the charitable arm of Thomson Reuters, that covers humanitarian news, women's rights, trafficking, property rights, climate change and resilience. Visit news.trust.org to see more stories.)
Our Standards: The Thomson Reuters Trust Principles.