"This makes a lot of sense because disaster and catastrophic insurance is still quite new in China and the people who have the needs don't have the awareness or the availability to pay"
By Thin Lei Win
BANGKOK, April 21 (Thomson Reuters Foundation) - When heavy rains triggered floods in China last year, washing away homes, causing landslides and flooding farmland, the damage resulted in overall losses of $20 billion - making it the world's second costliest disaster in 2016.
Yet with only 2 percent of that insured, according to German reinsurer Munich Re, many communities and businesses in central and southern China are still struggling to rebuild without the help of an insurance payout.
In contrast, when Typhoon Haima made landfall last October in Guangdong, it triggered a payout within days, thanks to a new pilot insurance scheme to cover the province against losses of up to $350 million from tropical storms and excessive rain. The economic hub is one of China's most important, contributing more than $1 trillion to the country's gross domestic product.
Between 1995 and 2015, China suffered the largest number of disasters globally, second only to the United States, with 2.3 billion people affected, according to the United Nations.
China's vulnerability to storms, droughts and other extreme weather events is expected to rise with climate change.
However, the country remains underinsured against large-scale natural disasters, putting a strain on public finance and leaving millions of people at risk of poverty, analysts said.
The insurance gap was particularly acute during the 2008 Sichuan earthquake, which killed more than 80,000 people and caused an estimated $125 billion in damages - of which only 0.3 percent was covered by insurance, according to Lloyd's of London.
"We saw the insurance payout was incredibly low," said Wang Ming, professor at the Academy of Disaster Reduction and Emergency Management at Beijing Normal University.
"The local government, academics and the insurance industry all believe China should have a national policy to develop a natural disaster insurance scheme," he told the Thomson Reuters Foundation in a phone interview.
There have been some encouraging signs.
Last year, seven Chinese ministries noted the need for insurance to protect against climate-related events in their guidelines for establishing a green financial system to support environmental protection and clean energy.
Earlier this month, an agreement to establish and promote earthquake insurance systems was signed by the China Insurance Regulatory Committee and the China Earthquake Administration.
In the meantime, pioneering insurance projects like that in Guangdong, and another one in Heilongjiang in northeastern China, are providing provincial authorities with ways to protect their people and assets, analysts say.
INSURANCE TO HELP THE POOR
The Guangdong and Heilongjiang programmes are the largest natural disaster insurance schemes in China, with total coverage amounting to $680 million, according to Swiss Re, which agreed to be the sole reinsurer for both.
Both schemes use technology such as satellite data and rainfall and tropical cyclone wind speed indices to trigger policy claims.
"Payouts would occur when the index is triggered and reported. With the traditional mechanism, the actual losses would need to be verified before claims can be settled," said Gary Wei, head of Global Partnerships China at Swiss Re.
"This makes the process quicker as it no longer relies on surveys and lengthy damage assessments," he told the Thomson Reuters Foundation in an email.
Unlike the Guangdong pilot insurance scheme which supports urban resilience, the programme in Heilongjiang covers poor farming families in 28 counties for loss of income caused by flood, excessive rain, drought and low temperatures.
Wei said both programmes are designed for local governments to be insured, unlike traditional insurance policies which insure individuals and enterprises.
This is a smart move, said Guo Peiyuan, co-founder of SynTao, a Chinese consultancy specialising in socially responsible investment.
"This makes a lot of sense because disaster and catastrophic insurance is still quite new in China and the people who have the needs don't have the awareness or the availability to pay," he said.
The authorities in Guangdong declined to comment on the scheme, while those in Heilongjiang said it was too early to comment on the scheme that was launched last August.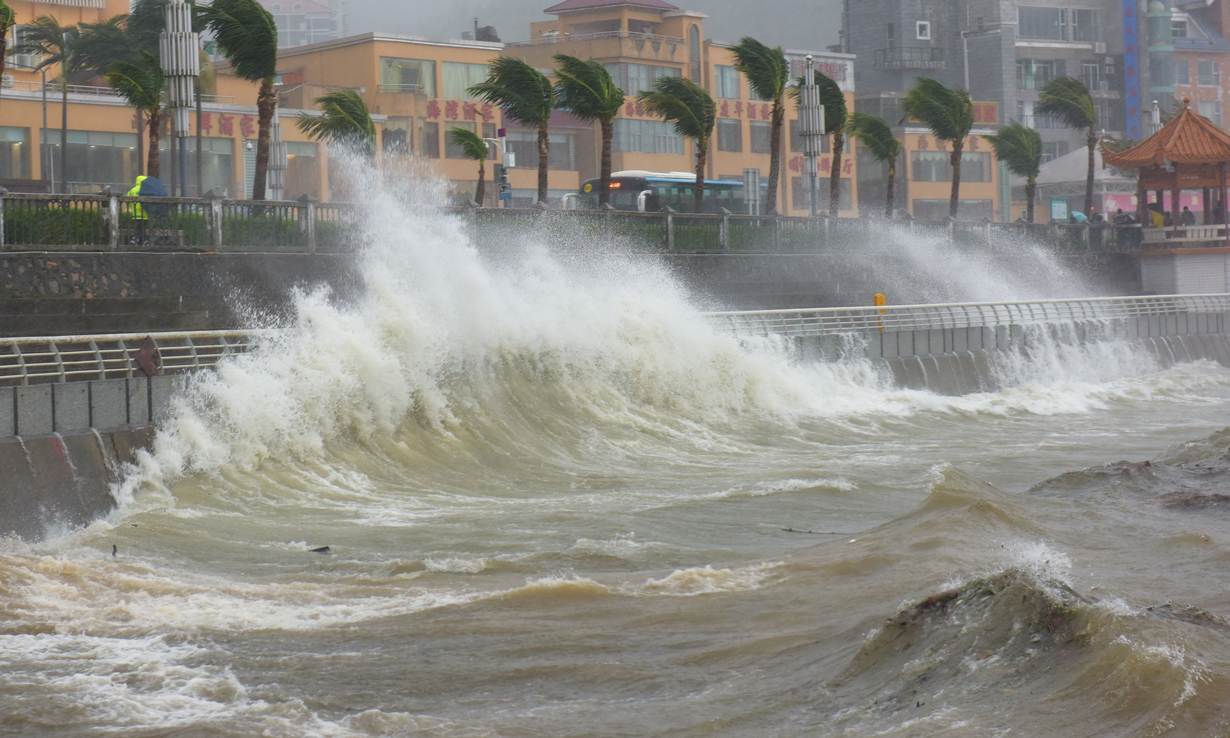 GOVERNMENT INTERVENTION
China's historically low insurance penetration can be traced back to the bad experiences of customers in the 1990s when the general insurance market grew rapidly but laws and regulations were not enacted or enforced, BNU's professor Wang said.
Insurance to protect against natural disasters is an even newer concept, with most people regarding disaster relief and recovery as the government's responsibility, he said.
The success of agricultural insurance shows what is possible.
In 2007, China's central government introduced a national policy to promote agricultural insurance in a bid to stabilise crop output and food prices, and stem the tide of people abandoning farming for higher-paid jobs in cities, BNU's Wang said.
The pilot covered six provinces but became nationwide within seven years, he said. By 2012, premiums amounted to 18.6 billion yuan ($2.97 billion) and 64.6 million hectares were insured, according to a 2015 paper Wang co-authored.
The involvement of central government and the high subsidies it paid for the voluntary scheme - up to 80 percent in some places - helped to ensure their widespread acceptance, he said.
"In many counties, (the participation rate) reached up to 80, 90 percent, which is very good for the market because the more people buy insurance, the pool is bigger and the risk is diversified," he said.
The long-term sustainability of heavily-subsidised insurance schemes is a concern, but government intervention at the beginning is crucial for success, Wang said.
"China has a strategic plan to develop urbanisation and its agricultural base, but these zones for development are in high risk areas," he said. "That's why we need to diversify and transfer the risks."
(Reporting By Thin Lei Win, Editing by Katie Nguyen.; Please credit the Thomson Reuters Foundation, the charitable arm of Thomson Reuters, that covers humanitarian news, women's rights, corruption and climate change. Visit www.trust.org)
The Thomson Reuters Foundation is reporting on resilience as part of its work on zilient.org, an online platform building a global network of people interested in resilience, in partnership with the Rockefeller Foundation.
Our Standards: The Thomson Reuters Trust Principles.