How do you build resilience in a country without a word for it? Thai official in charge explains
By Thin Lei Win
BANGKOK, April 25 (Thomson Reuters Foundation) - It was Thailand's historically devastating floods of 2011 that prompted Supachai Tantikom, a soft-spoken civil engineer, to confront Bangkok's vulnerability to natural disasters.
Working as an advisor to then Bangkok governor Sukhumbhand Paribatra, Supachai witnessed public anger mount.
The city lacked models that could predict which parts were at risk of flooding, and places like Dong Muang airport, used by budget airlines and freight carriers, had not flooded before, he said.
"We never had that kind of experience. Everybody was stressed," said the Bangkok native, recalling how images of airplanes in water sent shockwaves around the world.
People were evacuated and then forced to move again as the floods spread. "We just worked on a daily basis," said Supachai.
Freewheeling Bangkok has always seemed able to cope with events that would cripple other thriving capitals - airport closures, prolonged protests and multiple military coups.
Yet the 2011 floods, caused by factors including an unusually heavy monsoon, urbanisation on flood plains and changes in water management, affected millions of people across the country, and paralysed the capital city and its administration.
"The criticism - we have to accept that sometimes," Supachai told the Thomson Reuters Foundation in his bare office on the top floor of an ageing, low-rise government building.
A year or so later, with the flooding still fresh in his mind, Supachai persuaded the governor to let Bangkok apply to become part of the 100 Resilient Cities (100RC) initiative, set up by the Rockefeller Foundation to help cities globally create strategies to tackle climate change and other pressures.
In December 2013, Bangkok was chosen among the first crop of 100RC cities. But it wasn't until two months ago that the city unveiled its strategy aimed at making Bangkok "safe, liveable and sustainable".
Supachai, 59, now Bangkok's chief resilience officer, is tasked with coordinating activities to realise this ambition.
LEAVE NO ONE BEHIND
The new resilience strategy represents a commitment by the Bangkok Metropolitan Administration (BMA) that the city "not only grows but that it brings all residents along on that journey", according to the document.
Before designing the strategy, consultations were held with Bangkok inhabitants, civil society and academics. Supachai and BMA staff then took nearly a year to put it together.
The end result is a list of 57 projects - around three-fifths of them new - focused on three areas: improving the quality of life, reducing risk and boosting adaptation to evolving challenges such as climate change, and driving a strong, competitive economy.
The projects range from healthcare provision for migrant workers and savings schemes for the elderly, to a master plan for an integrated mass transport system and developing driver-less vehicles.
There are also plans for new parks, a waste-to-energy plant, a disaster database, a roadmap for tourism, and help for marginalised communities with education, technology and finance.
Some projects will take up to eight years to implement, while others can be completed in six months.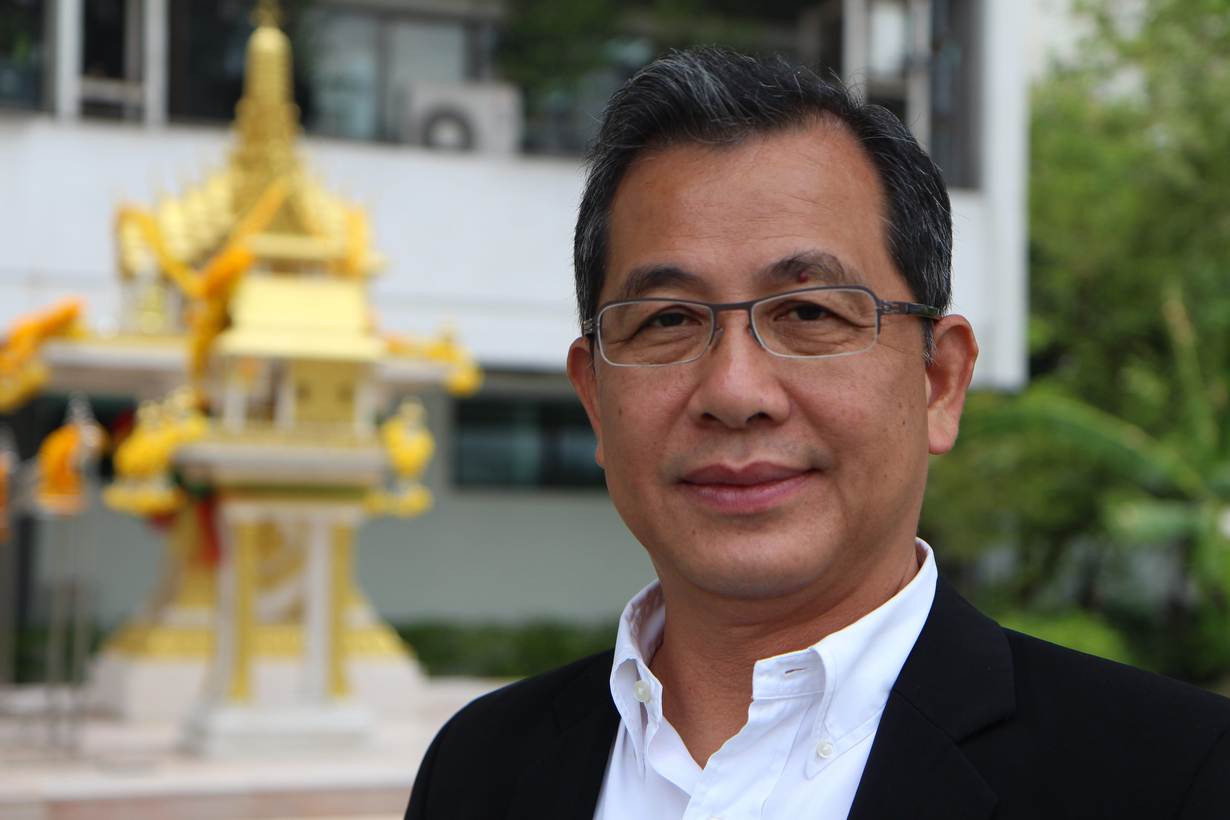 LOST IN TRANSLATION?
When Bangkok became Thailand's capital in 1782, it was a backwater village crisscrossed by canals. By 2010, the number of registered residents reached 8 million, but many unregistered people also live in and commute to Bangkok.
The city has the second worst traffic congestion in the world after Mexico City, according to a global traffic index compiled by navigation company TomTom.
Government figures show 870 new private cars and more than 1,100 motorcycles were registered every day in 2014.
Supachai remembers a time when the city was adorned with tree-lined canals, before they were filled in to accommodate an ever-increasing number of cars.
Bangkok now has the lowest percentage of green space of any major Asian capital, and produces nearly 10,000 tonnes of solid waste each day.
Over-pumping of ground water has caused land to subside. And despite its dazzling skyline, some charities say up to a fifth of Bangkok residents live in slums.
The city's location on the eastern bank of the Chao Phraya River means it is no stranger to floods or droughts - but these are expected to worsen with climate change, experts warn.
One of the biggest challenges in coping with all of this is the term "resilience" itself, said Supachai.
There is no Thai word for it, save a long, convoluted description that confuses people, he explained.
"I use the English word. I want Thai people to get used to (the term) like they do with some English words," he added.
Political leaders must also be on board for the strategy to work. The current governor, appointed by the military junta that seized power in a 2014 coup, has been supportive, said Supachai.
The previous governor, Sukhumbhand, was suspended and later dismissed over corruption allegations.
Supachai believes the goal of making Bangkok "safe, liveable and sustainable" can only be realised if the concept of "urban resilience" - the ability of a city's people and systems to survive, adapt and grow amid shocks and stresses - is instilled in government officials.
Rather than setting up a separate department charged with this work, Supachai is seeking to train BMA's middle management.
"When this group of people gets promoted, they will carry (the thinking) with them," said Supachai, who does not yet know if his two-year term funded by 100RC will be extended beyond August.
But he cautioned against hoping a city can ever become "100 percent resilient". "We just want to be better. It's a process of constant improvement," he said.
(Reporting by Thin Lei Win, editing by Megan Rowling; Please credit the Thomson Reuters Foundation, the charitable arm of Thomson Reuters, that covers humanitarian news, women's rights, corruption and climate change. Visit news.trust.org)
The Thomson Reuters Foundation is reporting on resilience as part of its work on zilient.org, an online platform building a global network of people interested in resilience, in partnership with the Rockefeller Foundation.
Our Standards: The Thomson Reuters Trust Principles.