Wells, streams and ponds are drying in Nepal, forcing families to travel ever further for water - or consider leaving home permanently
PAKARWAS, Nepal, April 28 (Thomson Reuters Foundation) – It is 4 a.m. in this village in central Nepal and already 10 people are up, rushing to jump onto a tractor headed to fetch water. If they miss the ride, they and their families could be thirsty until the next day.
After a two-hour drive, the tractor finally arrives on the banks of the Tamakoshi River. As the men and women wait for their tanks to fill with water – a process that can take two hours – they bathe and wash their clothes.
These days, more than a thousand households rely on water from this spot on the Tamakoshi river, said Sukram Tamang, a resident of Pakarwas, in central Nepal's Ramechhap district.
About 50 kilometres away, hundreds of families in Japhe village, in Dolakha district, now need to walk five kilometres to find the nearest source of water.
Some, like Lekhnath Pokhrel, have been lucky enough to move to family land in a neighbouring areas where the walk to water is shorter. But many others cannot.
"We have no money to purchase land in other areas", Pokhrel said of his neighbours. "No one wants to purchase our land, so how can we shift to other parts?"
In increasingly water-short Nepal, long journeys to fetch water are becoming more common, with people traveling hours to gather it from rivers, canals or simple ponds.
Experts say that while forest cover overall in the country has jumped in the last decades, loss of trees and mining in some areas - such as Nepal's Chure, Bhawar and Mahabharat hills - means natural systems are losing their ability to hold and store water.
"Due to excessive exploitation of the forest these functions have been disappearing," said Binod Bhatta, a forest expert and professor at the University of Agriculture and Forest in Nepal's Chitwan district.
With water increasingly hard to find, people from some villages – particularly in central and eastern Nepal – say they are now prepared to leave their land permanently.
'It is a challenge to our survival' said Shakuntala Chaudhari of Jogidaha village in eastern Nepal's Udayapur district. Ever deeper wells in Jogidaha have run dry, she said, and her family now is making plans to leave and find a new life elsewhere.
"We are searching for low-cost land to purchase in a comfortable village or a city where water will be accessible," she said. 'We would make our home and settle there.'
Residents of some districts of Nepal's southern Terai zone also are having to dig ever deeper wells to find water – and even then many are going dry, said Kashinath Poudel, of Sasapur in Sarlahi district.
"A decade ago, we could find water at 15-20 feet deep but these days no water can be found up to 300 feet," Kashinath said. Many people are constantly digging to get to water, he said, only to find that the work provides at best a temporary solution.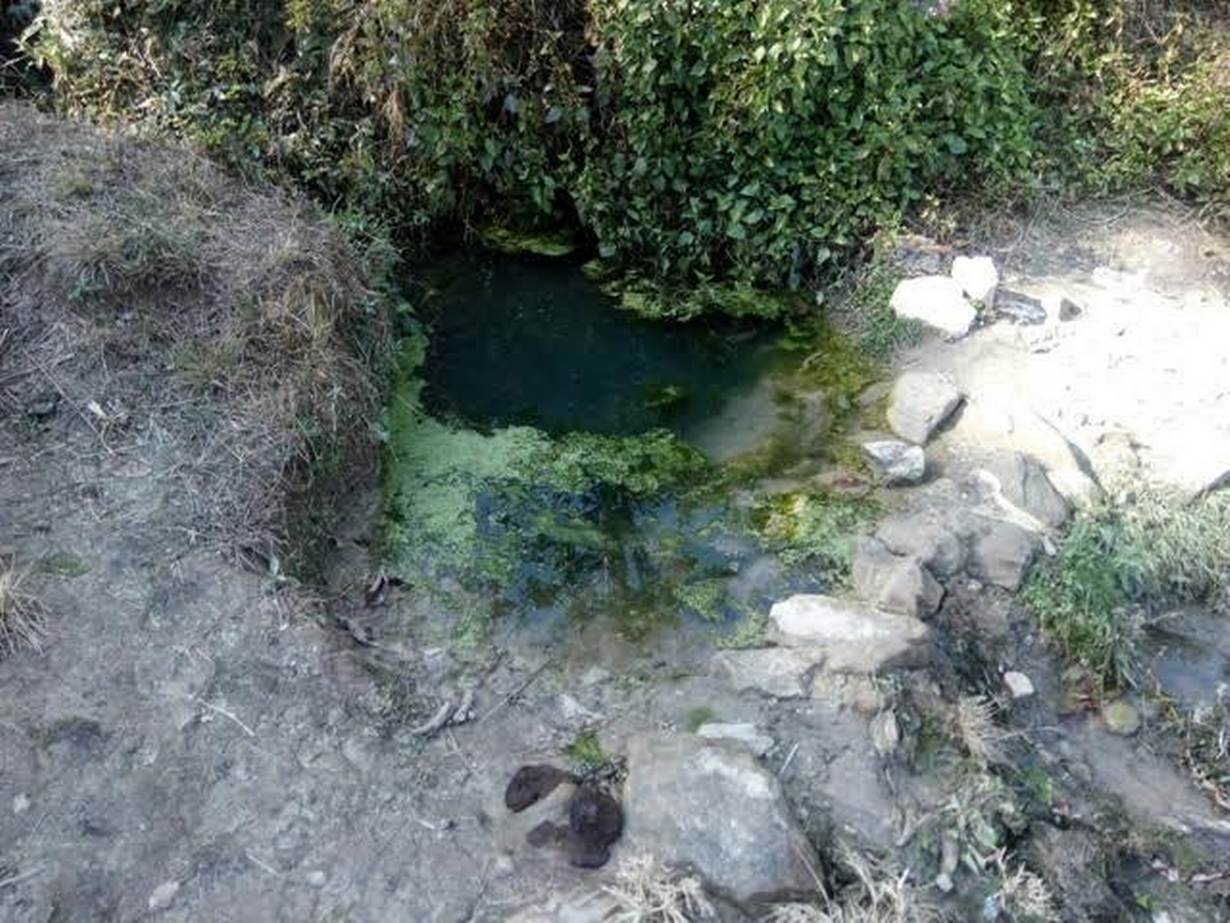 WATERLESS RIVERS
Loss of trees and mining in rivers in parts of Nepal means that some rivers, which many families rely on for water, now flow only during rainy periods. Clay and sand washed into rivers from deforested areas upstream also mean many can hold less water – and that farm fields are being smothered with deposits.
"We have been losing our farm each year and getting sandy land," said Rajesh Sah, who has seen most of his two hectares in Ramnagar village in Nepal's southeastern Siraha district ruined.
"Lack of irrigation and loss of fertile land have turned us into food buyers, not farmers," he said.
Part of what is driving the problem in Nepal, Bhatta said, is a desire for land. In many cases, residents of areas surrounding forests move onto the public-owned land in hopes of eventually winning title to it.
The government has in the past provided such titles, particularly to landless people or disaster victims, he said.
Government distribution of land in the lowland southern Terai region, after malaria was eliminated there decades ago, also has led to the expectation that families that move into forest land can eventually gain title to it, Bhatta said.
Another problem for water supplies is mining of sand, gravel and stone in riverbeds and near forests. Harvesting sand from rivers reduces their ability of rivers to hold and store water, and digging for gravel and stone can result in landslides in forested hills, he said.
The government in 2013 banned the export of riverbed sand, gravel and stone to India, though harvesting of materials for domestic use continues.
STEPPING IN?
To combat the problem, Nepal's forestry ministry has moved to better protect forests and water supplies in the country, particularly in the Chure hills and the Terai.
The effort, backed by international partners including CARE, the International Union for the Conservation of Nature and WWF, aims to help families find alternatives to cutting trees to survive and encourages more sustainable use of resources, from timber to sand, said Bhatta, who advised on the plan.
A master plan for the region, still awaiting approval since last June, also calls for replanting trees in deforested areas.
Some of the efforts are showing signs of success. In Amaltari, village in Nepal's Terai, for instance, community members have built small home-stay tourism facilities where visitors can see traditional dancing or ride elephants in the forest and spot rhinos.
In less than three years, the community is now drawing 15,000 tourists a year, boosting local incomes and helping ensure all the community's girls are now in school, said Santosh Mani Nepal, the senior director for policy and advocacy for WWF Nepal.
Communities have also been able to cut deforestation after being helped to being using biogas to cook, rather than firewood, he said.
(Reporting by K.R. Pant, editing by Laurie Goering. Please credit the Thomson Reuters Foundation, the charitable arm of Thomson Reuters, that covers humanitarian news, climate change, resilience, women's rights, trafficking and property rights. Visit http://news.trust.org/climate)
Our Standards: The Thomson Reuters Trust Principles.