Watch 'Worth Dying For?': our new film about how the murder of famed activist Berta Caceres has unleashed a wave of activism across Honduras
By Anastasia Moloney and Nicky Milne
LA PAZ, Honduras, June 21 (Thomson Reuters Foundation) - Every night, land rights activist Felipe Benitez and his wife wedge shut the doors and windows of their home and pray gunmen do not break in to kill the entire family - and with due reason.
Honduras has been named the world's most dangerous place for environmental activists like Benitez - local people battling big business to preserve their ancestral lands from mining, damns, logging, tourism and other mega-developments.
"In Honduras, one of the ways to get you out of the way is murder," said Benitez from his home in the Honduran mountain top village of Santa Elena in western La Paz province.

The area of lush mountains and sweeping valleys has become a focal point in a nation on the front line of land activism, with scores of active disputes - and murders - along the way.
Benitez fears he could be next - along with his wife and children - as he leads opposition to Los Encinos hydroelectric dam on land he claims for the indigenous Lenca people.
Four activists have been killed since 2013, including one whose dismembered body was found in a river in 2015, said Benitez, and campaigning has stalled construction of the dam.
Norma Allegra Cerrato, Honduran vice minister of human rights and justice, said the government is working to stem violence against activists while other government departments push for the projects they argue are needed for the economy.
"Currently we've had a lot of problems with big interests, we even have had deaths and we have to try to avoid this from happening in the country," Cerrato said.
Honduras is the deadliest place on earth for environmental activism, according to a January report by UK-based watchdog Global Witness, with about 120 activists killed since 2010 but most crimes going unpunished.
The dangers involved hit the spotlight when renowned environmentalist Berta Caceres - a prize-winning grassroots campaigner - was gunned down in her home in March last year.
Since Caceres' murder, at least seven more activists have been killed, including other members of the organisation co-founded by Caceres - the Council of Indigenous Peoples of Honduras (COPINH), according to Global Witness.
The latest victim, Jose Santos, an indigenous leader and land rights defender, was shot dead in February in his home.
TIME FOR CHANGE
Experts says violent conflicts between indigenous groups, companies and the country's business and political elite will continue unless more is done to protect the rights of indigenous people and consult them about projects planned on their land.
Under an International Labour Organization (ILO) agreement that Honduras signed in 1989, the government is obliged to ensure projects on indigenous lands win "free, prior and informed consent" from locals.
But Honduran indigenous leaders say this rarely happens.
"Our territories, our rivers have been stolen and we haven't been consulted," said Margarita Pineda, whose own fight focuses on land around her native San Jose, another village in La Paz.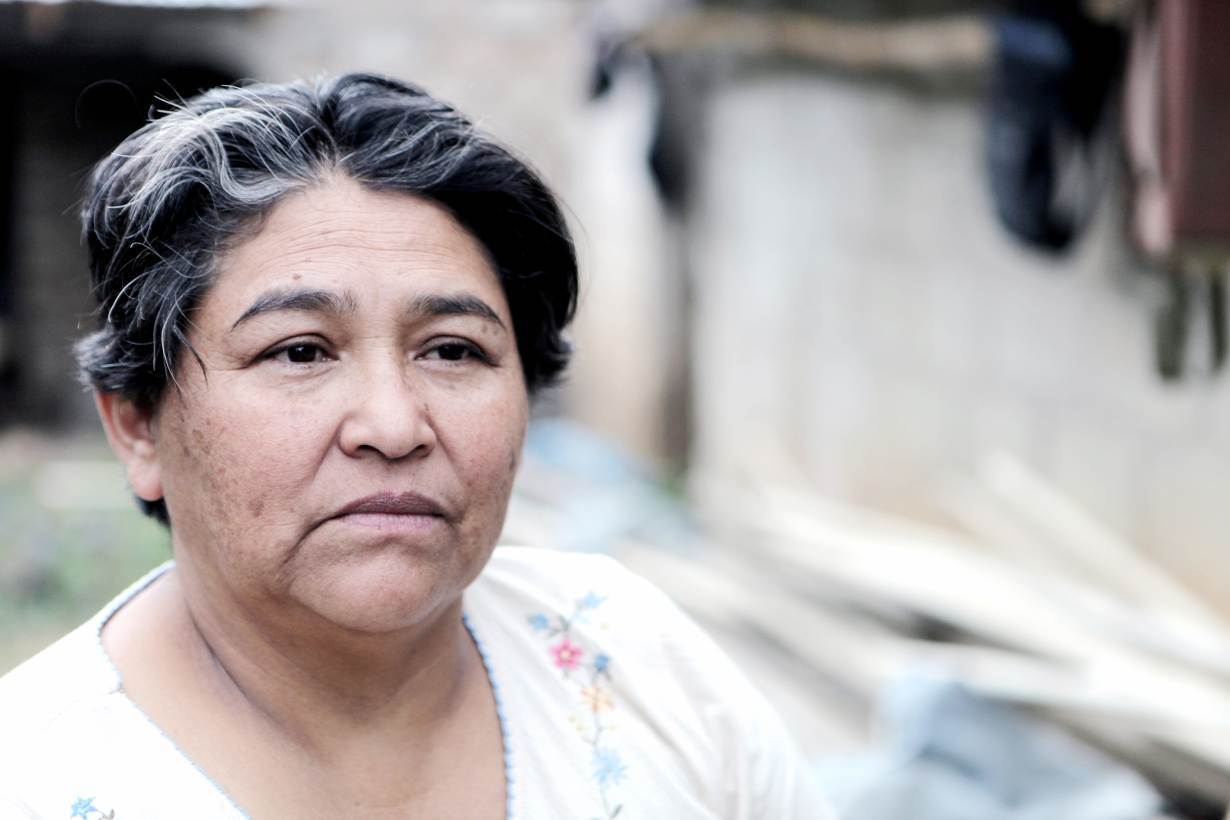 According to the Inter-American Commission on Human Rights (IACHR), the top rights commission in the Americas, there are nearly 840 mining projects, most for gold, in the pipeline or under consideration, covering a third of Honduran territory.
Caceres led a decades-long campaign against the construction of the $50 million Agua Zarca hydroelectric dam that threatened to uproot hundreds of Lenca people and destroy livelihoods.
Both the government and Desarrollos Energeticos SA (DESA), the private company building the Agua Zarca dam, have denied any involvement in Caceres' murder.
International backers of the dam - the FMO, the Dutch development bank, and a Finnish state investment fund, Finnfund - suspended $20 million in funding following Caceres' murder.
In March 2016, Finnfund said in a statement: "FMO and Finnfund will not, for now, make disbursements to the project."
"FMO is currently in discussion with the other lenders, the independent facilitator, DESA and other stakeholders in order to realize a responsible exit," the FMO said on its website.
Fellow activists vow to honour Caceres's legacy.
Standing by a dried-out river bed, Pineda laments the disappearance of gushing rivers and waterfalls that ran through her forested mountains before a dam was built two years ago.
"They thought we would sit here with our arms crossed when Berta died. But we have strengthened our fight. We will all die one day so it may as well be for a fair fight," said Pineda who says she has received death threats from armed men.
ARMED GUARDS
For Miriam Miranda, head of the Black Fraternal Organisation of Honduras (OFRANEH), danger is a part of life for campaigners.
"We're facing a hard fight against companies that are taking over our territories," said Miranda, who is opposing big tourism projects on the ancestral lands of the Garifuna people.
"I've been .. arrested and beaten by the police. I've been kidnapped by hired assassins who wanted to kill us for defending our territory," she said.
The police would not comment on the alleged attacks.
Such is the danger that in recent years she and Benitez, along with Caceres and dozens of other Honduran activists, have been granted precautionary measures by the IACHR, which is part of the Organization of American States.
This means the IACHR deems their lives to be at risk, and has asked the Honduran government to take steps to protect them.
But some activists, including Caceres, refused the offer of government protection, citing mistrust of state security forces.
IMPUNITY
For rarely are the murderers caught. About 80 percent of murders in the Central American nation go unpunished, including killings of activists, according to IACHR's latest report.
In Caceres' case, eight people have been arrested in connection with her murder, including current and former Honduran military personnel.
But her family accuses the political elite and state security forces of orchestrating the murder and have demanded an independent investigation, a request the government has denied.
"I have encouraged them (Berta's children) to continue with this fight," Caceres' mother, 80-year-old Austraberta Flores, told the Thomson Reuters Foundation.
"Of course it's risky, but if we don't make the sacrifice, it will be impossible to stop the destruction of the country."
Honduras has pledged to do more to protect activists, bring criminals to justice and push forward a law that would better regulate consultations between companies and local communities.
Last year Honduras introduced a scheme aimed at keeping the activists safe - providing protection, including bodyguards and mobile phones, to about 74 people, mostly rights defenders.
State prosecutors continue to investigate the murder of Caceres and other activists, said vice minister Cerrato.
"Everyone wants immediate results," she said.
"But I don't think it's that easy to obtain such fast results if we want to make an effective and in-depth investigation. We need to be a bit patient."
Activists feel no safer - and vow to keep on fighting, and to the death if that is what is takes.
"Our territory is life itself," said Pineda. "If we don't protect it, who will?"
(Reporting by Nicky Milne, writing by Anastasia Moloney Editing by Lyndsay Griffiths and Belinda Goldsmith; Please credit the Thomson Reuters Foundation, the charitable arm of Thomson Reuters, that covers humanitarian news, women's rights, trafficking, property rights, climate change and resilience. Visit http://news.trust.org)
Our Standards: The Thomson Reuters Trust Principles.