"The idea is to show people that climate change affects every one of us - but also to explain how they can do something about it"
By Zoe Tabary
MASAKA, Uganda, June 26 (Thomson Reuters Foundation) - When Josephine Kiiza first moved from Kampala to Masaka, in southern Uganda, to flee civil war raging in the 1980s, she had no money, land or food in her name.
"My in-laws gave us two piglets, which brought us manure to farm a plot of leased land, crops we could sell at the market, and ultimately enough money to buy our own piece of land," she told the Thomson Reuters Foundation, keeping an eye on her constantly buzzing phone.
Today she owns a dozen acres of land, where she has trained hundreds of students and farmers – among others – on organic farming practices as a means of adapting to Uganda's increasingly erratic climate.
Although most farmers in Uganda own or rent a plot of land, however small, many lack the knowledge and skills to cope with increasingly extreme weather events like longer dry spells and erratic rainfall, agricultural experts in the area say.
"In times of extreme weather many carry on farming the same way they've always known, and see their yields decline as a result," explained Deziderius Irumba, a learning coordinator at charity Care International.
"If the rains don't come, for example, they just wait, and by the time the rains do come many of their crops will have already failed due to pests," he said.
Efforts to change that are underway, however, by training farmers - but also entrepreneurs, students and journalists - on climate change and efforts to adapt to it, and encouraging them to share that knowledge among their networks.
Since 2015 the campaign has trained over 1,000 people in partnership with Uganda's Makerere University. The most promising have been elected 'climate champions' by their peers, and are then responsible for training others.
The initiative, funded by the U.S. Agency for International Development, is called Uganda Education and Research to Improve Climate Change Adaptation Activity.
"The idea is to show people that climate change affects every one of us, but also to explain how they can do something about it, so they hopefully become inspired to take action and become a go-to person in their area," said Sarah Fortunate, a climate adaptation specialist who coordinates the project.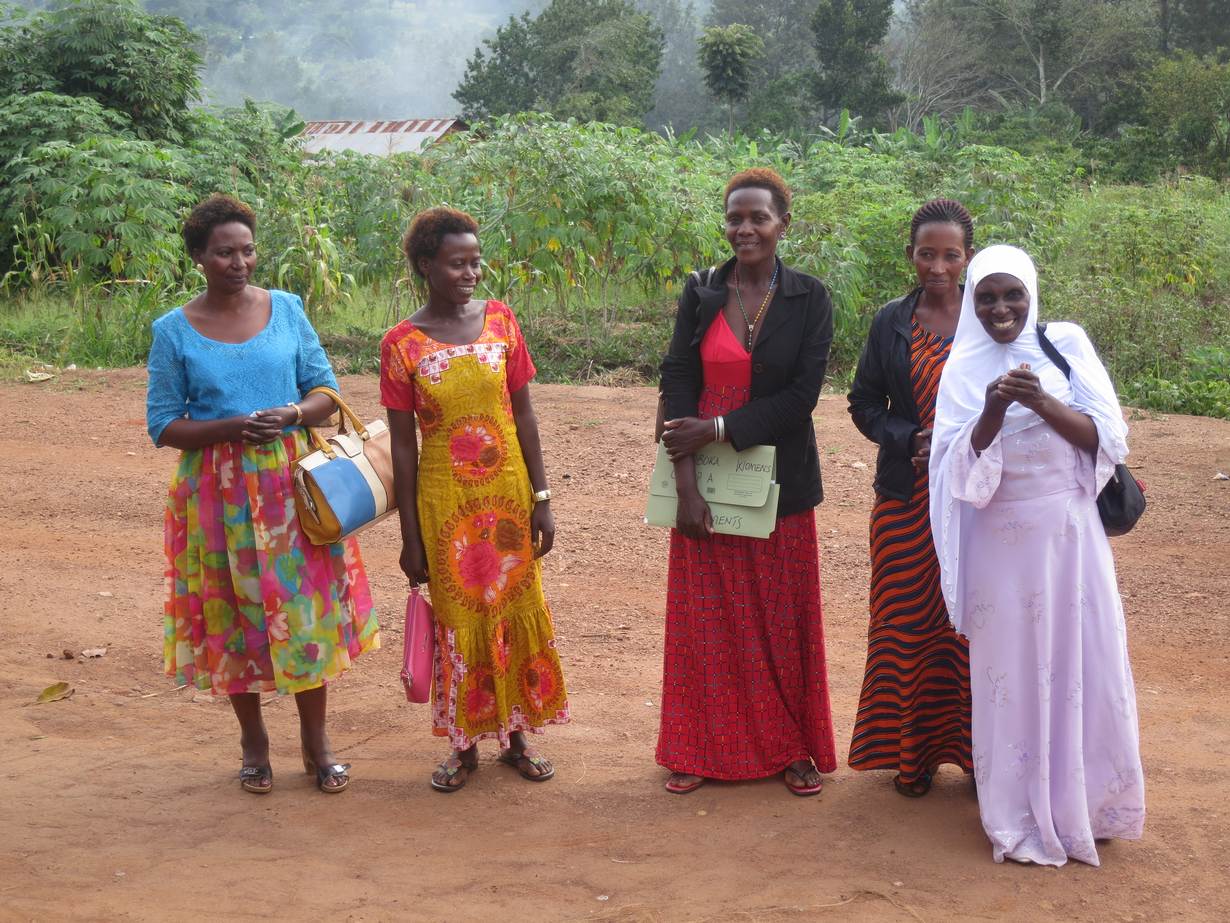 SMART FARMING
Kiiza, who became a climate champion in 2015 and whose five children are also champions, showcases a range of farming practices at her farm. Those include building underground water tanks to harvest rainwater while limiting evaporation, and planting herbs in jerrycans tied to wood boards to maximise farming space.
"I try to make the most of the resources I have, whether it's building a drip irrigator out of a plastic bottle or putting dirt in a used tire to grow vegetables," she said, bending to examine a patch of spinach.
Geoffrey Mabirizi, another farmer and champion from a nearby village, teaches his neighbours to do intercropping – growing two or more crops together so they have a crop to fall back on if one harvest fails.
He said it doesn't matter whether those he trains are farmers or others who can help spread the news about new ideas.
"Journalists or traders, for example can be just as influential as farmers by spreading the climate and farming advice they've received to their readers or clients," he said.
Although training sessions are open to people of all ages, the project has in particular set up week-long "bootcamps" for university students to help them learn about climate change and brainstorm ideas on how to adapt to it.
Fortunate said students at a recent bootcamp decided to design teaching materials on climate change and smart farming for primary school students.
She hopes to get those educational aids approved by the government "so they are everywhere".
SHOW, DON'T TELL
Key to the trainings, said Mabirizi, is teaching practice rather than theory.
"In my first training I talked about carbon dioxide, about adaptation, and I completely lost them," he admitted.
"They would ask questions like 'How do you know this is carbon dioxide'? Even I started to get confused!" he laughed.
"So I decided to go back to basics – that is, demonstrating smart farming practices to trainees rather than just telling them what to do."
Even then, less than half go on to implement the techniques based just on the training, he said.
"So if you can, the best thing is to go to their farm or home and show them what to do."
Efforts to work with farmers need to start with women, who are more financially vulnerable than men, Kiiza said.
"Many women I met throughout the country, especially widows whose husbands had died of AIDS, could only afford to eat one meal per day and were severely malnourished," she said.
But women can be excellent messengers for the new ideas, she said.
"When you talk to a woman, you effectively get access to her whole family, as women know everything that's going on," she said. "So if you're trying to reach farmers, women can be a powerful communication tool."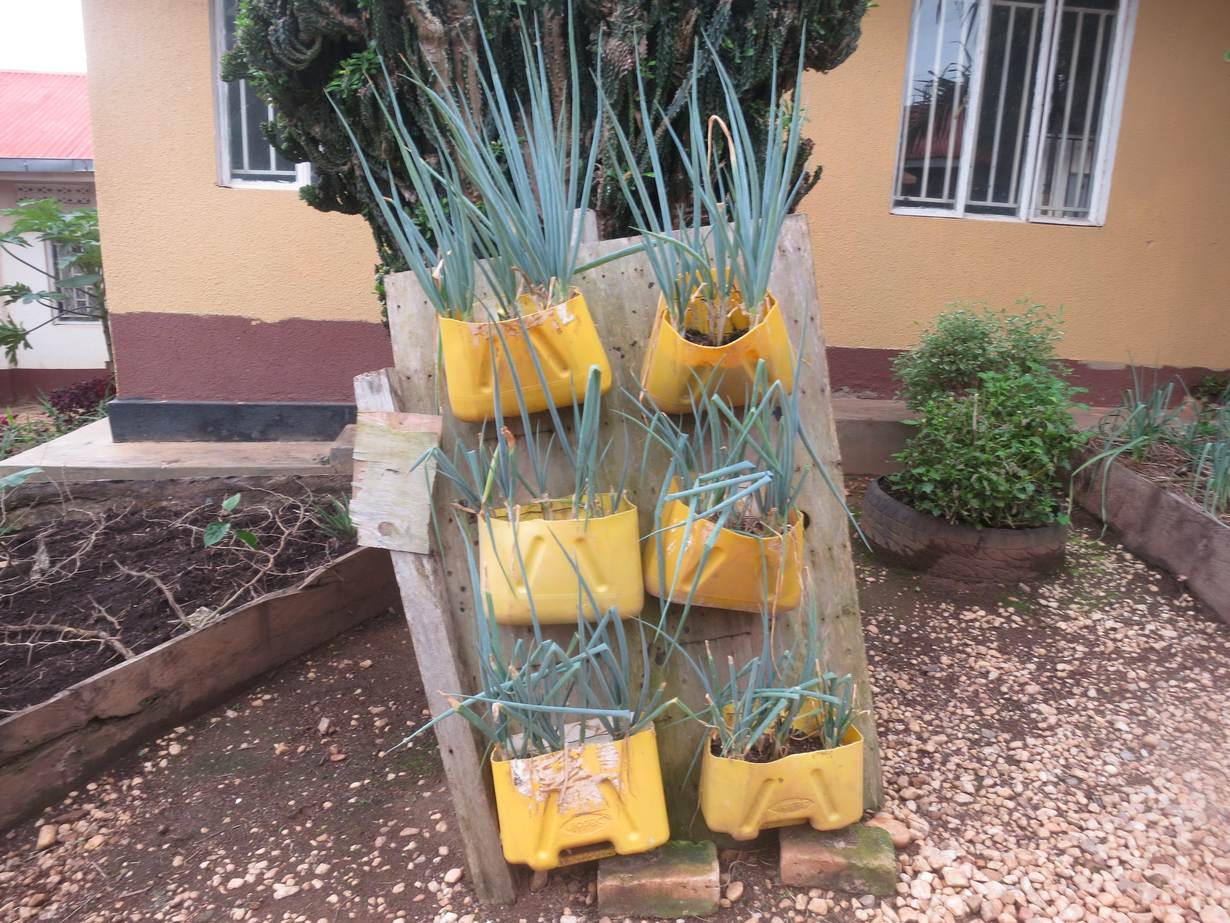 SCALING UP
Although many champions stay in touch with each other after meeting at in-person trainings, there is no formal platform yet for them all to do so, Fortunate said.
"So we'd like to set up an online forum or a WhatsApp group where they can share experiences," she said.
Some champions are already doing this themselves. Mabirizi said he has "over 20 WhatsApp groups with farmers and trainees, where I try to take a few minutes every evening to answer questions".
The next step for the project, said Fortunate, is to help 40 university students secure three-month internships with farmers who are also climate champions in their area.
"That will grow our pool of trainers, but also make the students more employable," she said.
(Reporting by Zoe Tabary @zoetabary, editing by Laurie Goering. Please credit the Thomson Reuters Foundation, the charitable arm of Thomson Reuters, that covers humanitarian news, climate change, resilience, women's rights, trafficking and property rights. Visit http://news.trust.org/climate)
Our Standards: The Thomson Reuters Trust Principles.