A judge has ordered the city to negotiate to buy the privately-owned land the Marikana settlement residents have occupied and residents are hoping to gain basic municipal services
By Vera Haller
CAPE TOWN, Nov 27 (Thomson Reuters Foundation) - With no running water at home, residents of Cape Town's Marikana slum trudge to public spigots with buckets and make the dash to portable toilets set up on the informal settlement's edge, close to the busy city airport.
Children play on narrow, litter-strewn dirt paths that separate densely packed corrugated metal shacks and crude electrical cables dangle precariously overhead.
In early November, a woman was electrocuted by a wayward cable, said community leader Thembani Landu on a recent tour of this informal town.
At sunset, he said, the 60,000 residents make sure to be safely inside their barbed-wired protected shacks because, with no streetlights, the settlement plunges into darkness - and danger.
During one particularly brutal weekend in October, 11 people were killed in an outbreak of the sort of gang violence that routinely plagues Marikana.
Even the settlement's name runs with blood: it honours the 34 people who died when police opened fire at striking miners in Marikana, in the country's North West Province, in August 2012.
The residents badly need a break. Now they finally dare to hope their living conditions may improve, thanks to a landmark legal ruling over who owns the land they occupy.
UNIQUE RULING
A judge has ordered the city to negotiate to buy the privately-owned land the Marikana settlement residents have occupied.
The site is made up of three parcels, two owned by separate commercial development groups and a small plot owned by an elderly South African woman.
With the city as landlord, residents hope to gain basic municipal services, such as legal electrical hookups, water access, rubbish pickup, police patrols and street lighting.
"It would be a big victory for us," said Landu, who was among the original squatters who began occupying the formerly empty land in Cape Town's Philippi area in 2012. "It would open us up to electricity and sanitation service."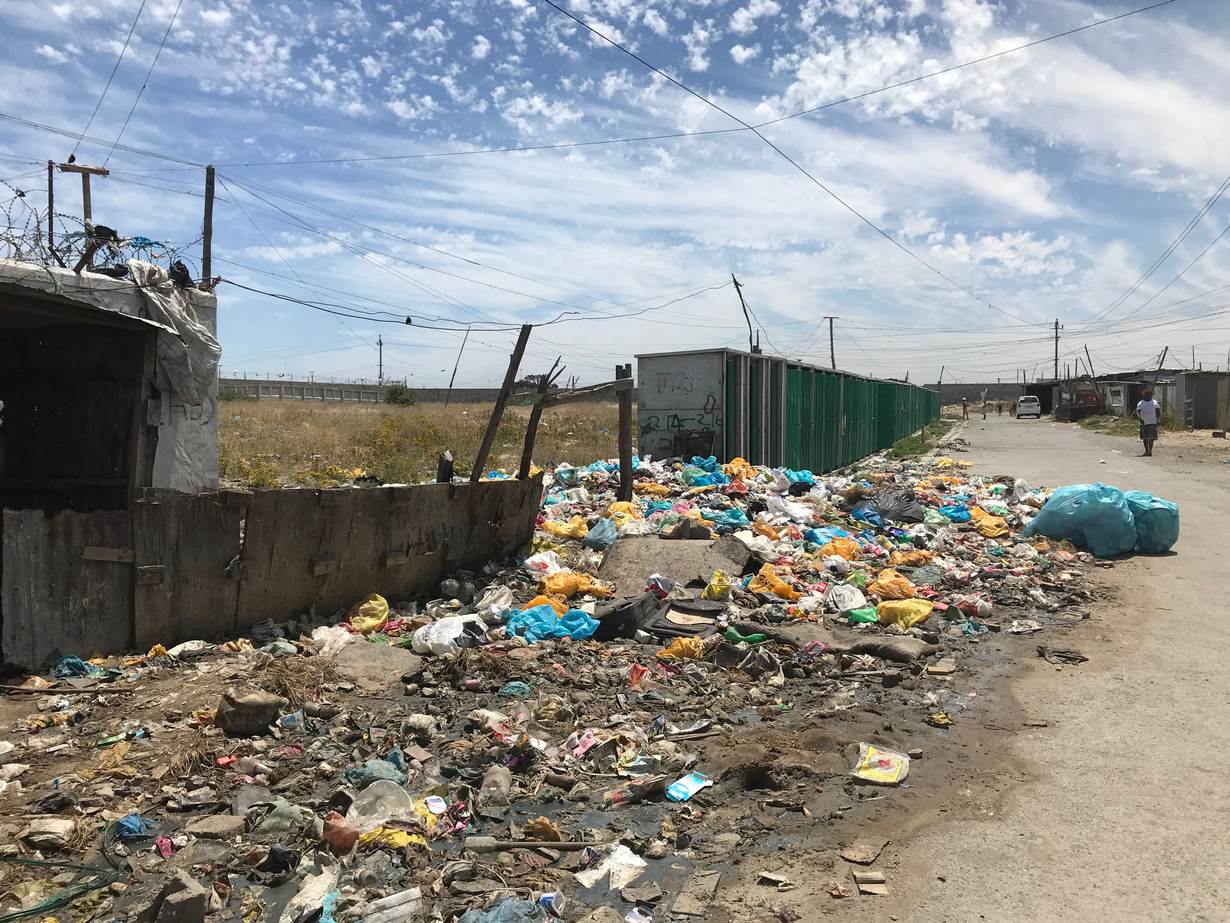 The ruling, which the city and landowners are appealing against, goes to the heart of a vexing problem for post-apartheid South Africa.
The country struggles to provide adequate housing for its black majority when for decades a tiny, white majority owned virtually all the country's land.
Advocates and lawyers involved in the case say the Aug. 30 ruling is unique because it for the first time sets a framework to resolve ownership disputes over occupied land by having a municipality deal directly with the property's owners.
Lawyers on both sides told the Thomson Reuters Foundation the ruling was a watershed that could set a precedent for millions of South Africans stuck in informal settlements.
"Once the case is decided on appeal, it will be a landmark decision for land ownership in South Africa," said Martin Oosthuizen, a Cape Town lawyer who represents one of the commercial consortiums who own the land.
RIGHTS VIOLATED
According to government statistics, 13 percent of South Africa's 16.9 million households live in informal settlements such as Marikana, which have sprung up on privately-owned land around the country's cities as rapid urbanisation strains inadequate housing supplies.
"If the precedent stands, they are going to have people occupying land and then forcing the government to buy it through the court process," said Thulani Nkosi, a senior lawyer with the Socio-Economic Rights Institute of South Africa who represents the Marikana settlement residents in the lawsuit.
An appeal of the ruling, issued by Western Cape High Court Judge Chantal Fortuin, is likely to end up before the Constitutional Court, the nation's highest, next year.
Councillor Brett Herron, mayoral committee member for transport and urban development in Cape Town's government, confirmed the city had filed an appeal but said he could not comment further while the case was still before the courts.
Fortuin ruled the city government had violated the residents' constitutional right to adequate housing as well as the landowners' constitutional right to hold private property.
She said her ruling took into account inequities that persisted nearly 25 years after the end of apartheid.
"Unlike many other people from Cape Town, these occupiers did not, at the time, and at present, have the luxury of choosing where to settle with their families. They settled on these properties out of desperation," the judge wrote.
Further underscoring the government's responsibility, Fortuin said if the city government did not have adequate funds to purchase the land from its owners, the provincial and national governments would have to step in and cover the difference
VALUE OF LAND
Fortuin also noted there was nowhere to put the settlement's residents if she had ordered their eviction, which the landowners had originally sought in their lawsuit against the city.
"What does one do with 60,000 people when neither the owner of the land on which they reside nor the local jurisdiction in which they live, can or want to accommodate them?" Fortuin wrote.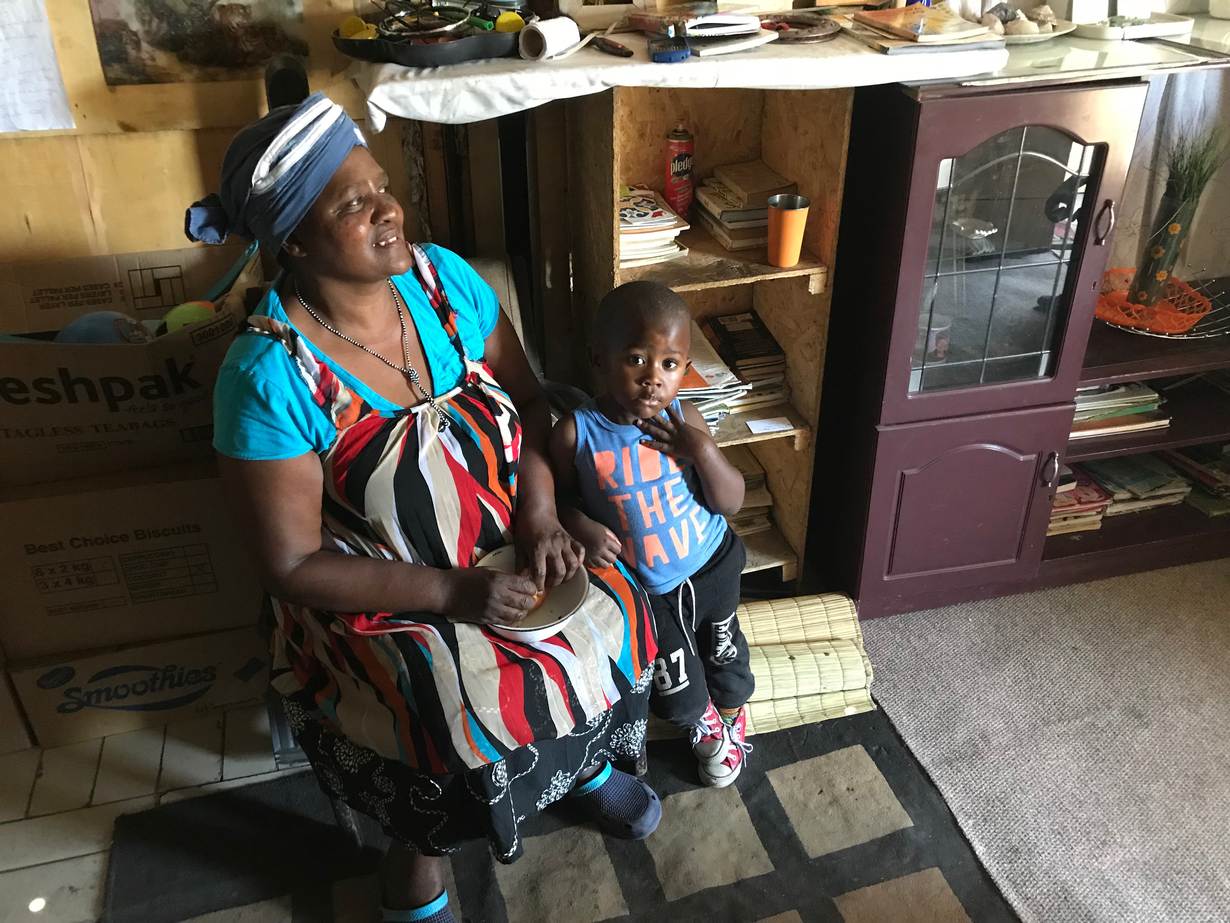 Oosthuizen said the landowners had conceded it would be nearly impossible to evict 60,000 people, and that they agreed the city should buy the land from them.
The sticking point, which is part of the landowners' appeal, is over the land's valuation. "We say the land should be valued as unoccupied land," he said.
Isaac Matshego, an economist with Nedbank, said a court ultimately would have to square two very different points of view: how much the land is worth, without squatters, with how much local government – already struggling to provide adequate housing – could afford to pay.
"If the landowners are not dealt with fairly, that could be a huge knock on confidence and investors would be very reluctant to invest in fixed property," Matshego said in a phone interview.
A PLACE TO CALL HOME
Nkosi, the residents' lawyer, said he visited the Marikana settlement in early November to tell them the case was going to an appeal. He said they were crestfallen to hear Fortuin's ruling would not immediately go into effect.
"At the end of the day, what our clients are looking for is a place to go home to," Nkosi said.
Lizzie Mdwekesha, 59, a traditional healer, said despite the settlement's hardships, she considered her shack a home for herself and her family, including her three-year-old grandson .
"We want to show that the people staying in Marikana have potential," she said. (Reporting by Vera Haller. Editing by Lyndsay Griffiths and Astrid Zweynert @azweynert. Please credit the Thomson Reuters Foundation, the charitable arm of Thomson Reuters, that covers humanitarian news, women's rights, trafficking, property rights, climate change and resilience. Visit http://news.trust.org)
Our Standards: The Thomson Reuters Trust Principles.