Land projects such as this one have turned large tracts of Niger from brown to green in recent years and made parts of the hot, dry West African nation productive again
By Boureima Balima
DOUMBA, Niger, Dec 4 (Thomson Reuters Foundation) - Hadjara Ali watched with displeasure as a tractor dug trenches through the parched earth in her remote Niger village, preparing ground for planting where grass has not grown in years.
She was not unhappy with the results, however. Land projects such as this one have turned large tracts of Niger from brown to green in recent years and made parts of the hot, dry West African nation productive again.
But 45-year-old Ali and the other women in Doumba village used to do the digging themselves, earning a few hard-earned dollars a day for each half moon-shaped trench they made, until the tractor was brought in a few months ago to replace them.
"We worked in pairs. Sometimes we would dig six (trenches) a day, which earned us 2,600 CFA francs ($4.50)," she said. "I know it's not much, but it allowed me to be a bit independent."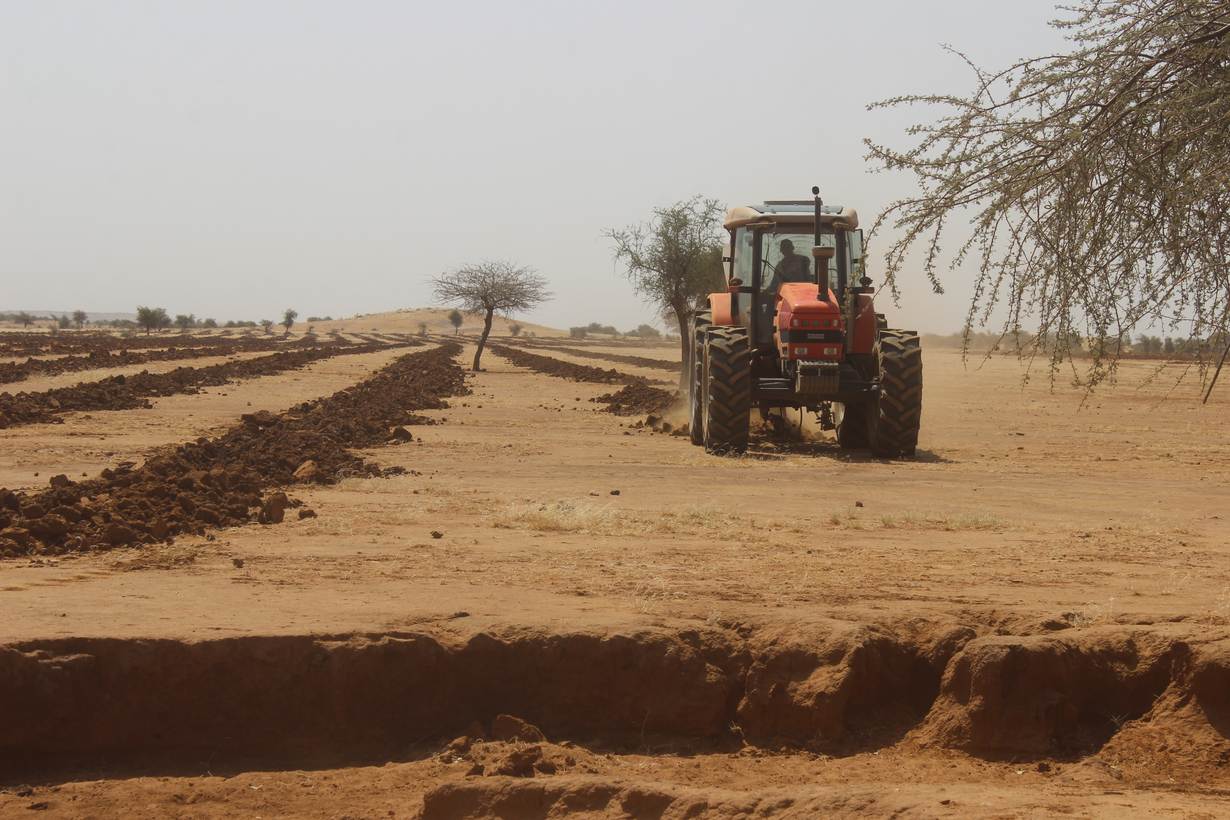 In a push to combat desertification, the U.N. Food and Agriculture Organisation (FAO) is investing in tractors and ploughs to speed up land restoration in Africa's Sahel, a semi-arid belt below the Sahara that stretches from Senegal to Sudan.
Intensive farming, overgrazing and changing rainfall patterns driven by climate change have made much of the land barren in recent decades, experts say. But the damage can be reversed with simple practices to retain soil moisture.
Digging half-moon trenches is a traditional technique that aid agencies have encouraged throughout the region, often paying farmers or herders in food or cash for their labour.
By using machines, women will no longer be obliged to do the back-breaking work left by men who leave their villages to herd livestock or look for jobs, say the FAO and local officials.
But women of the Tillaberi region are far from pleased.
"We will certainly rest but we will have a loss to make up," said Salamatou Idrissa, another Doumba resident.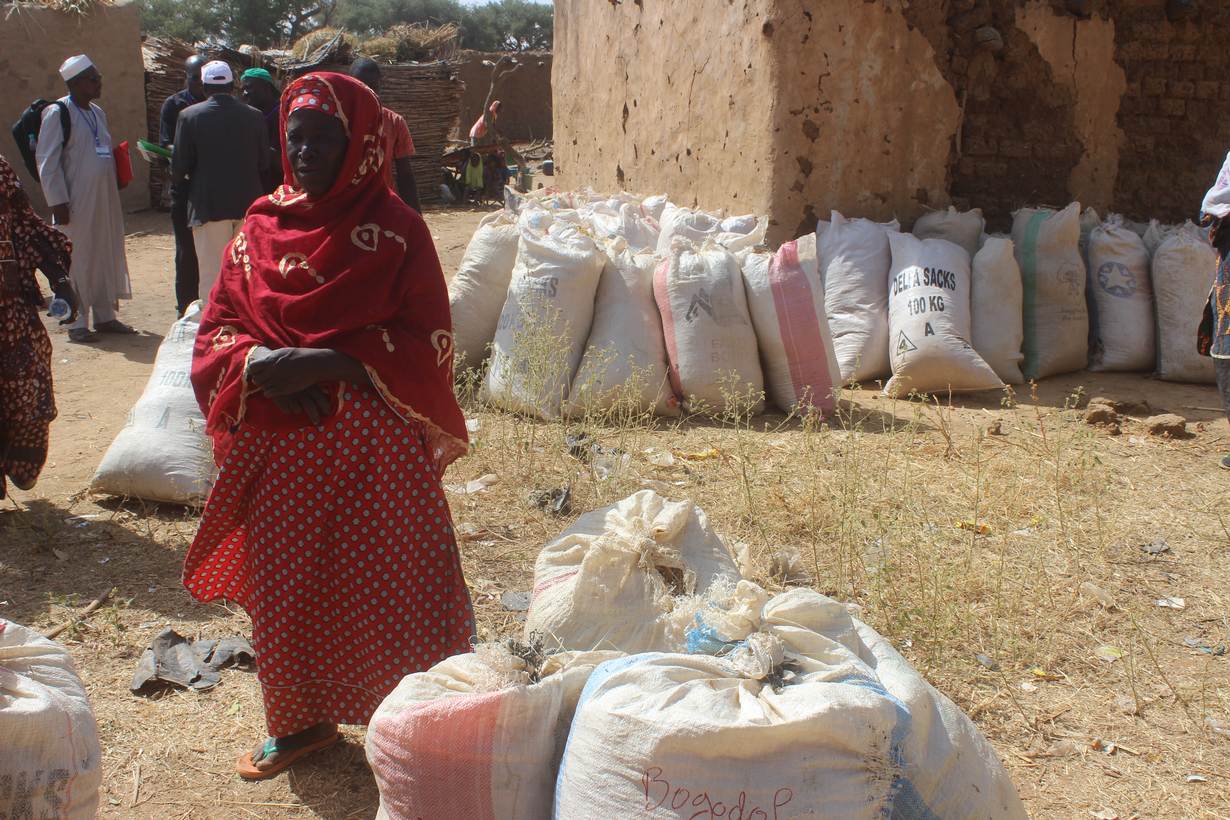 GREAT GREEN WALL
With the use of machines, FAO hopes to restore 18,000 hectares (180 km sq) of degraded land in the region next year, three times the territory restored this year, said Moctar Sacande, international coordinator of the agency's programme Action Against Desertification.
In a project dubbed Africa's Great Green Wall, areas of the Sahel three times the size of France or Kenya that decades ago were covered with forests, crops and grasslands have been identified for restoration.
The mechanised approach is already used in Senegal and will be expanded to Burkina Faso, Sudan and Nigeria in 2018, Sacande said.
"We already have some results, that's why we want to scale it up now," he told the Thomson Reuters Foundation.
FAO foresaw that villagers would lose wages due to the mechanisation and planned for them to earn money instead by collecting seeds for planting, said Sacande.
In the long run, this will be a more profitable than digging, said Arouna Compaore, an environmental technician in the local mayor's office.
But the women in Doumba said that they had not yet been paid for the seeds they collected and were unsure when they would be.
An official in the environment ministry said that his forestry unit planned to purchase the seedlings at the start of the rainy season, which is not until mid-May.
"The women are struggling to get by. They have to wait several months to have money," said Hamidou Beidari, a municipal councillor.
Ali used to spend the money she earned from digging on essential items for her children, including school-related fees, she said.
Meanwhile, the difference made by tractors is plain to see.
It used to take about 100 people one day to dig a hectare of land, which is about the size of a football pitch, said Sacande. Now, a single tractor can cover up to 15 hectares a day.
To halt and reverse the impact of decades of overgrazing and deforestation, and meet the U.N. Sustainable Development Goal of reversing land degradation by 2030, around 10 million hectares will need to be restored each year, according to the FAO.
(Additional reporting and writing by Nellie Peyton; Editing by Ros Russell; Please credit Thomson Reuters Foundation, the charitable arm of Thomson Reuters, that covers humanitarian news, women's rights, trafficking, property rights, and climate change. Visit www.trust.org)
Our Standards: The Thomson Reuters Trust Principles.