"Anyone who comes to the city looking for work deserves a decent place to live"
By Rina Chandran
Surat, INDIA, Jan 25 (Thomson Reuters Foundation) - A plan to bring migrant workers off the pavements and into apartments in Bhuj could be a blueprint for other Indian cities in the country struggling to accommodate tens of thousands who arrive daily in search of jobs.
Most travel from their villages to find work for months at a time in the booming construction industry, which is India's largest employer after agriculture.
They build the gleaming office towers, malls and luxury apartments that are rising in the country's bustling cities.
The workers themselves live on pavements and under flyovers, or rent squalid rooms, often with their families. Others cram into slums, or erect flimsy shelters from tarpaulin and plywood on work sites.
Despite Prime Minister Narendra Modi's pledge to provide housing for all by 2022, private developers have shied away from building low-cost rental homes that could house migrants.
Now, the city of Bhuj in western Gujarat state has tapped into a federally-funded programme to construct affordable housing. It could be a potential model for other cities across the country, experts say.
Some migrant workers in Bhuj may be able to move into about 600 low-rise homes as early as next year. The development will include amenities like kitchens and play areas for children.
"Anyone who comes to the city looking for work deserves a decent place to live," said Mahavir Acharya of the Hunnarshala Foundation, which is designing the housing project.
"But because they are migrants from another city or state, no one wants to take responsibility for their well-being."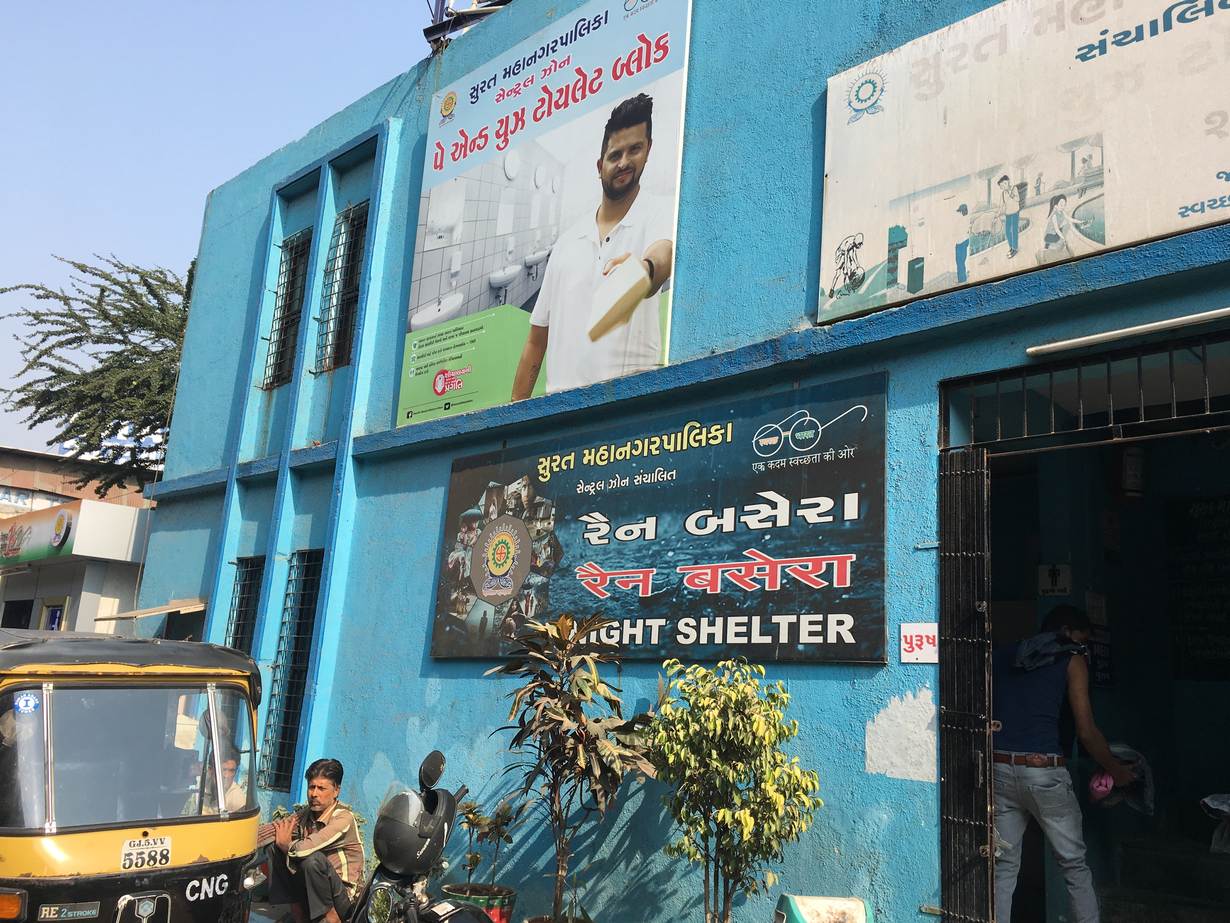 DISMAL CONDITIONS
Most of the tens of millions of construction workers in the country are informal. They are mainly migrants from different states, and receive few benefits from employers or the government in the states they end up working in.
Many of them are among an estimated 1.8 million people who remain homeless in India, despite laws aimed at providing them with shelter.
Authorities find it especially easy to ignore people who arrive in their cities for short-term work, because they are "both unorganised labour and migrants," said Renu Desai of the Centre for Urban Equity, at CEPT University in Ahmedabad.
"Seasonal migrant workers contribute significantly to the economy, yet they are not recognised as citizens in the city, and live in dismal conditions," she said.
India's Supreme Court in 2010 ordered dozens of cities to provide homeless shelters capable of housing 100 people, with facilities including beds and lockers.
But few states complied.
Three years later, the federal government's National Urban Livelihoods Mission (NULM) introduced a scheme to improve shelters for the urban homeless, with better locations and facilities to ensure links to healthcare, education and skills upgrades.
INCLUSIVE URBANISATION
Officials in Surat, a hub for textiles and diamonds, are building five new shelters with NULM funding. They will have dormitory rooms and single rooms for more than 1,300 homeless people, including migrant workers.
Authorities are also considering making some rooms available for short-term rental, said Rajesh Jariwala at the Surat Municipal Corporation's housing department.
That would mean migrant workers would not be forced to leave the premises every day.
"Our economy is dependent on migrants, but they may not wish to settle here. So we have to give them the option of affordable rental housing," he told the Thomson Reuters Foundation.
Other options - including a nationwide housing subsidy scheme for construction workers to buy a house in a government-built low-income housing project - have not been effective because of strict conditions and long wait times.
A separate federal programme funds pre-fabricated units at construction sites for public projects such as metro systems.
But the one-room units are too small for a family for four, said Desai, who has studied housing for migrant construction workers in Gujarat state, where Bhuj is located.
Few builders provide accommodation, and workers seldom complain because they are not aware of their rights, or because they are afraid to speak up, she said.
With more than 76 million workers expected to be in the construction and real estate industry by 2022, "a more humane approach" towards migrant workers is needed, said Anuj Puri, chairman of ANAROCK Property Consultants in Mumbai.
More than $3 billion collected as a federal tax on construction remains unused, and the money could be used for providing rental accommodation and other services to migrant workers in the industry, he said.
For the time being, however, Bhuj is one of the few cities building low-cost rental homes specifically for migrant workers.
It's a plan that other cities should consider too, said Desai of CEPT University, because it fills a void in a market that ignores short-term rentals.
"Our focus is on ownership at one end and shelters at the other - there is nothing in between. But shelters cannot be the fix for homelessness or for migrant workers," she said.
"What we need is an inclusive urbanisation."
(Reporting by Rina Chandran @rinachandran. Editing by Jared Ferrie. Please credit the Thomson Reuters Foundation, the charitable arm of Thomson Reuters, that covers humanitarian news, women's rights, trafficking, property rights, climate change and resilience. Visit news.trust.org to see more stories.)
Our Standards: The Thomson Reuters Trust Principles.