British Muslims hold a meat-free, plastic-free Ramadan meal
By Adela Suliman
LONDON, May 29 (Thomson Reuters Foundation) - Sitting in straight rows on the floor, supping on bowls of soup made from foraged nettles and home-grown vegetable stew, a group of London Muslims are breaking with Ramadan tradition.
The evening meal known as iftar breaks the fast during the Muslim holy month of Ramadan and is often associated with environmentally-unfriendly excess, with tables groaning under the weight of heavy meat dishes.
Here though, the emphasis is on ethically-sourced, seasonal food - no meat and no dairy - while plastic forks and straws and disposable plates are nowhere to be seen.
"This ethical iftar is about looking particularly at key issues around meat consumption during Ramadan, food waste during Ramadan and plastic waste ... We wanted to do an iftar plan that had none of those things," said organiser Jumana Moon.
"It's about trying to reconnect our responsibility to nature as part of our worship not a separate hobby or interest," she told the Thomson Reuters Foundation.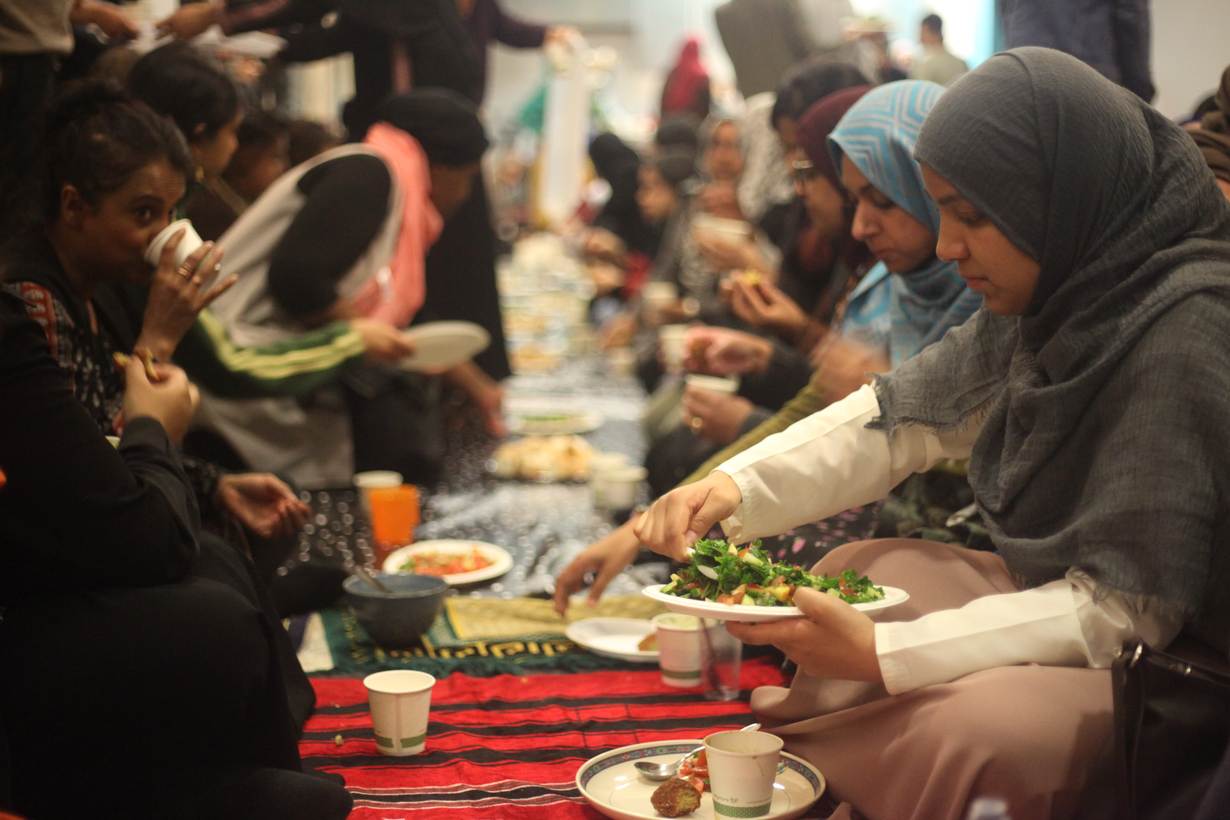 Participants in the event at Rumi's Cave, a London venue that hosts courses for millennial Muslims and open-mic nights, had to bring their own cutlery and crockery, as well as containers for leftovers.
Wherever possible, the food was locally sourced - including the nettles used to make the classic British soup, which grow in the wild, and the home-grown vegetables.
There were readings from the Quran that focused on the importance of caring for the environment, while the seeds from the dates that are traditionally used to break the fast were collected for replanting or composting.
Participant Sohaib Elnahla said the green iftar underscored the importance in Islam of eating food that was sustainable and wholesome.
"If mosques all did a green iftar it would have a massive impact on the practices," said Elnahla, a prayer leader and teacher.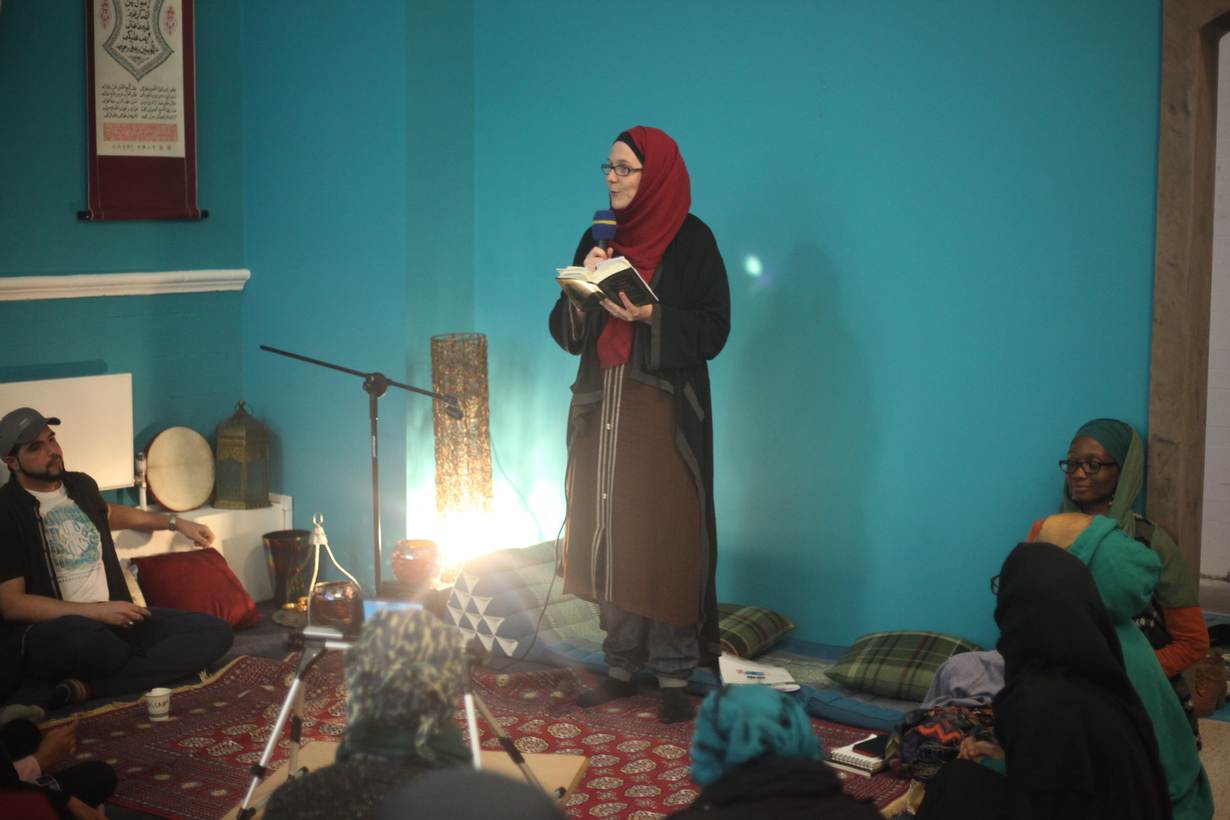 John Parry, a Christian minister who attended the iftar event, said it offered a vital message for people of all faiths.
"We have thought of ourselves as human beings that can do what we want with creation when in fact, we're given god-given responsibilities to look after creation and not to abuse it," he said.
"It's a message that is absolutely vital in this day and age."
Piles of left-over food and plastic plates often spill out of bins at the end of iftar meals, said Moon who organised the event with The Rabbani Project, a creative collective, who hoped the event would also raise awareness about limiting food waste.
Traditional practices such as eating from shared plates or with hands to using clay cups and wooden spoons could all be revived, she said.
"I'd love to see us as individuals, families and organisations doing a kind of 'green audit' in our personal lives as well as our public lives."
(Reporting by Adela Suliman, Editing by Claire Cozens. Please credit the Thomson Reuters Foundation, the charitable arm of Thomson Reuters, that covers humanitarian news, women's rights, trafficking, property rights, climate change and resilience. Visit http://news.trust.org)
Our Standards: The Thomson Reuters Trust Principles.