Acute water shortages have sparked a dispute between transport and energy companies over who has more right to exploit Brazil's waterways
By Karla Mendes
PEDERNEIRAS, Brazil, Aug 3 (Thomson Reuters Foundation) - " Tiete river, I count on you for a lifetime" - stirring words from the anthem of Pederneiras city that show the near-sacred status of a waterway that helps power Brazil's entire economy.
Be it generating electricity or transporting crops, the river is key. But acute water shortages have sparked a dispute over who has more right to exploit it - and experts say the government must tackle the issue as shortages grow ever worse.
Water scarcity is a "new regular scenario, not an emergency", Munir Soares, an energy expert at research institute Instituto de Energia e Meio Ambiente (IEMA), told the Thomson Reuters Foundation.
One of Brazil's key transport corridors for soybeans, corn, fertiliser and other farm products, it was closed for 20 months between 2014-2016 due to drought and the diversion of water for electricity, with an estimated loss of $270 million to shipping companies and 1,600 jobs.
As the waterway in the state of Sao Paulo - engine of the nation's economy - threatens to close again due to erratic rainfall, experts have urged policymakers to define more clearly who can exploit the river, and when.
Agriculture and agribusiness accounted for about a quarter of Brazil's gross domestic product in 2017, according to farm lobby CNA. The country is the third biggest electricity producer in the Americas, according to the Energy Information Administration.
Yet despite the existence of a national policy regulating the use of water resources, there is a "grey zone" that triggers conflict between transport and energy companies, said Soares.
The law does not clearly define who should enjoy priority access to the river, which is rich in rapids and punctuated by steep falls, in times of water scarcity, he added.
In cases of erratic rainfall, national grid operator ONS requests more water from the river to power hydroelectric dams located nearby - which can prevent barge trains from passing down the waterway, Soares explained.
If the river is to be used primarily for electricity in times of water scarcity, that needs to be made clear by regulators and shipping companies must have other alternatives if they are grounded, Soares said.
"If transportation companies cannot honour their contracts, they will have problems."
Adalberto Tokarski, director of Brazilian government agency Antaq, said transportation companies had filed lawsuits over the 2014-2016 costly waterway closure.
"The law is very clear but it is not respected due to the power of interference of the electric sector. The law does not give supremacy to the electric sector. It guarantees the multiple uses of water and there has to be a balance," Tokarski said.
RACE FOR RESOURCES
Competition over use of the Tiete-Parana waterway goes back over a decade, when the country faced an electrical crisis due to low rainfall and the waterway was almost closed.
In 2014, water that could have helped maintain Tiete-Parana's levels was used instead for electricity due to rising energy demand and the delay of giant new power projects.
In 2014, Brazil was also hosting the World Cup. Sao Paulo, South America's largest city, came critically close to running out of drinking water.
Lower river levels force barge trains to reduce the amount of exports they carry on the waterway, or even prevent them from using the corridor completely, said Raimundo Holanda, head of the National Federation of Waterway Navigation Companies (Fenavega).
In 2017, the Tiete-Parana waterway transported a record high of 8.91 million tons of cargo, compared to 6.3 million in 2013, the waterway department of Sao Paulo state said by email.
But that may change if the river's water is again used to power hydroelectric dams - in a country that sources about two-thirds of its energy from hydropower, said Tokarski.
The decision to close the waterway lies with national water agency ANA.
In 2017, ANA launched a "crisis room" once shortages were underway, gathering ONS, Antaq and transport representatives to assess navigation conditions and the water levels of dams.
JOBS AT RISK
Located about 200 miles from Sao Paulo, Pederneiras is a strategic waterway hub where cargo is transferred to trains and onward to international markets, said Holanda.
"The Tiete river is not just a river," said Vicente Minguili, mayor of the city known as the "waterway capital".
"The waterway is very important to generate jobs and attract private investments," he told the Thomson Reuters Foundation.
Alan de Moura Lima, a former logistics officer, is one of hundreds of workers who lost their jobs when the Tiete-Parana waterway closed in 2014-2016.
"It was tough. A good part of my professional life I spent on this waterway," Lima said by a railway over the Tiete river.
"Every year there is a threat to close the waterway. I did not want to come back because of all this uncertainty."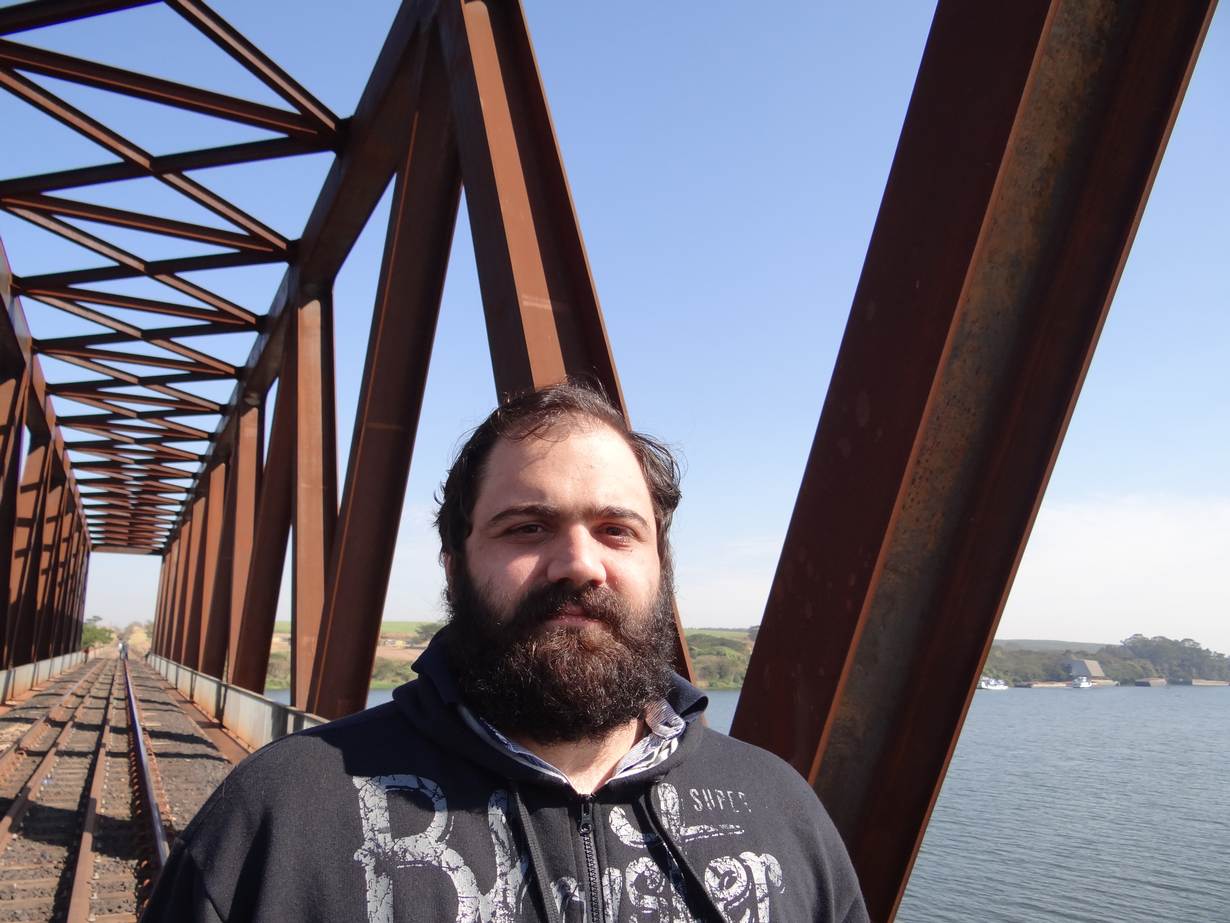 CONFLICTS IN THE AMAZON
Conflicts over ownership of rivers also rage in the Amazon, where big dams were built in recent years, triggering complaints from transportation companies about the effect on water levels.
In Porto Velho, capital of the state of Rondonia, navigation firms and energy companies exploiting the Santo Antonio dam - one of Brazil's biggest - clash over the Madeira river.
Leudo Buriti, head of the Society of Ports and Waterways of the state of Rondonia (SOPH), complains about sharp changes in water levels that disrupt navigation - something he says did not happen before the dam was built.
In an emailed statement, energy company Santo Antonio Energia said the dam does not affect levels because the river flow it receives is immediately discharged.
"The changes that occur in the flow of the Madeira river are due to the melting of the Andes and periods of intense rains at the head of the river," the company said.
(Reporting by Karla Mendes; Editing by Zoe Tabary and Lyndsay Griffiths. Please credit the Thomson Reuters Foundation, the charitable arm of Thomson Reuters, that covers humanitarian news, women's rights, trafficking, property rights, climate change and resilience. Visit http://news.trust.org to see more stories.)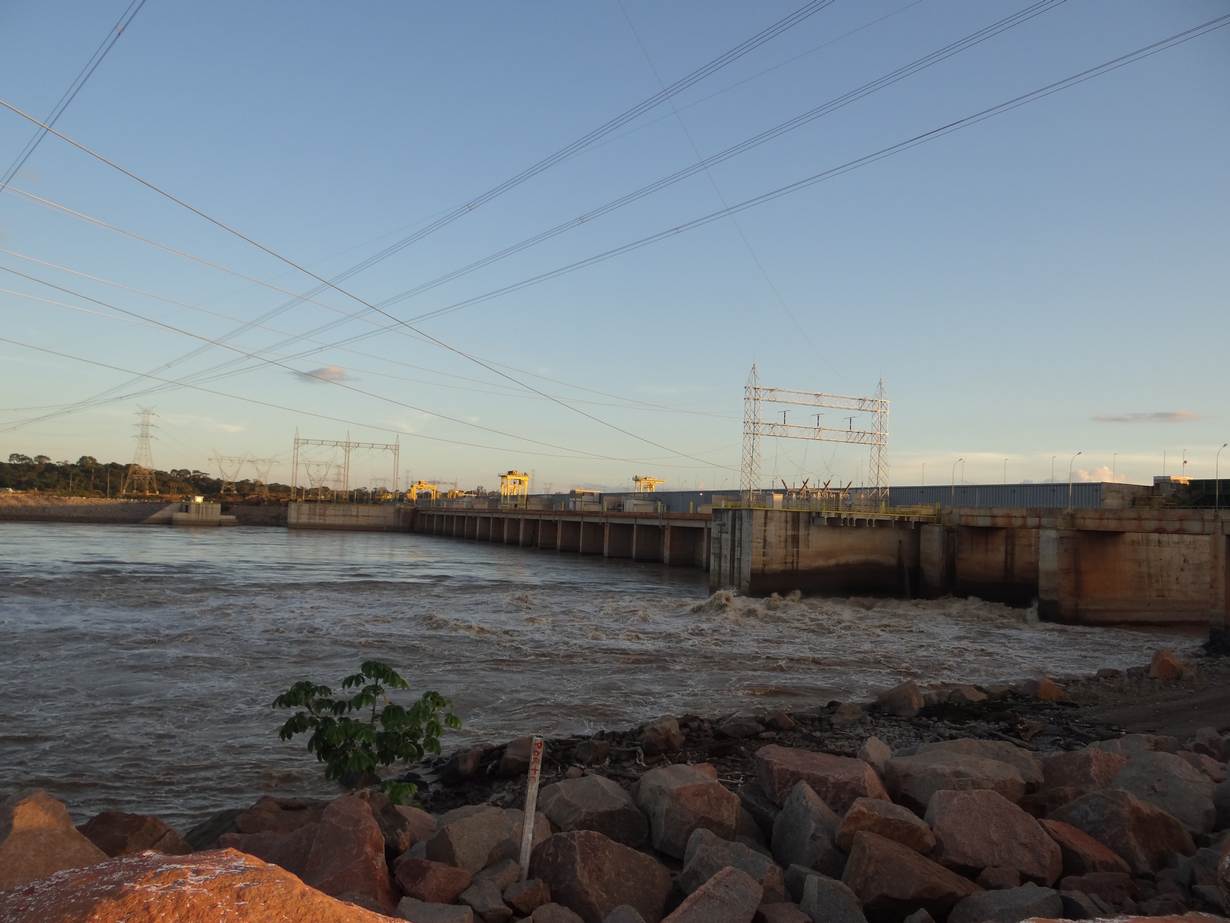 Our Standards: The Thomson Reuters Trust Principles.