On one side of the river lie the booming neighbourhoods leading to Capitol Hill; on the other: the historically black community of Anacostia, still one of the poorest in the region
By Carey L. Biron
WASHINGTON, Aug 31 (Thomson Reuters Foundation) - There's nothing to see yet, but the outline is clearly visible: huge old pylons standing in line across the Anacostia River.
The pillars once supported a major bridge joining two very different parts of the U.S. capital. Now the two banks are set to reunite in a glamorous project that has split opinion by raising fears the divide between rich and poor could widen.
On one side of the river lie the booming neighbourhoods leading to Capitol Hill; on the other: the historically black community of Anacostia, still one of the poorest in the region.
Close to the seat of power, scenic old townhouses - some painted, others brick - are home to the capital's movers and shakers. In Anacostia, drugs and poverty held back restoration of its historic rowhouses; people moved out and decay set in.
A major initiative is underway to rebuild the bridge as a pedestrian park spanning the river and to create a glittering public space akin to New York's 1.5-mile High Line park, built in Manhattan in 2009 on an old elevated train trestle.
The 1,200-foot-long park will tie into Washington's network of bike and walking trails and contain an amphitheatre, gardens, a "hammock grove" and much more, organisers say – all ideas that came from extensive public input.
But there is a twist.
Cautioned in part by the gentrification that came with the High Line, organisers behind the proposed 11th Street Bridge Park want to ensure the development benefits locals and will not push out long-term Anacostia residents - or encourage them to cash in and move out.
"The community said this amenity is great, but what are ways that we can make sure that residents who have been here can continue to stay and thrive here?" said Vaughn Perry, equitable development manager for the 11th Street Bridge Park.
"It's great coming with a park, but there are other needs in the community to invest in, too."
So half of the project's estimated $110 million cost will be for the park itself, the rest will fund community initiatives.
"Housing is a huge issue, small businesses being able to stay in place...and creating workforce development — those are things that this community has said that it needs," said Jessica Smith, a community engagement manager with the project.
Of the $110 million total, $80 million has already been secured, of which $55 million has been locally invested, organisers say.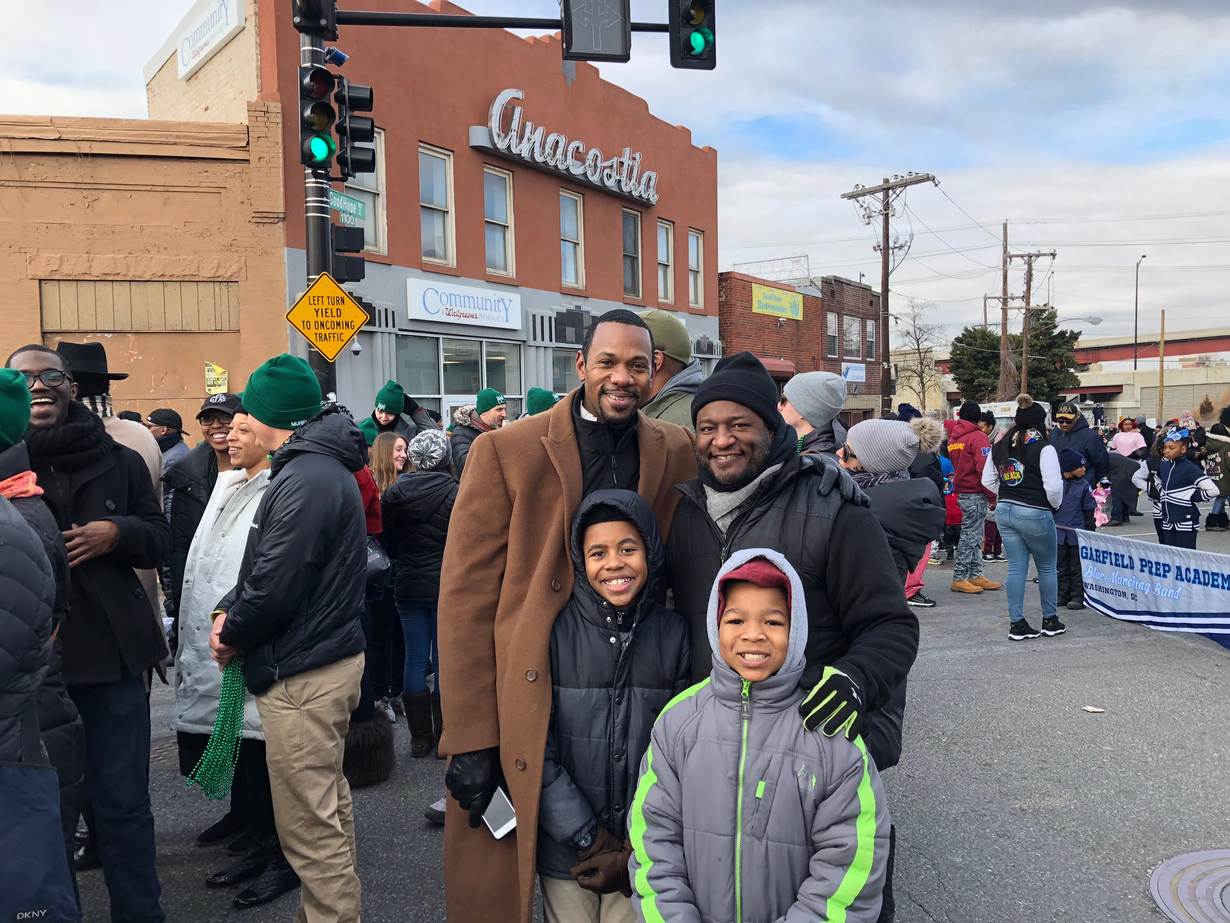 TALE OF TWO CITIES
Amid feasibility studies and various planning processes, the park part of the project might not open for three or four years.
Jean Miller works at St. Philip's Episcopal Church in Anacostia, a few blocks from the planned site, and wants the project to help the young jobless.
"A community centre that's open in the evening, somewhere to study, play — just to congregate in general and having balance around them," Miller told the Thomson Reuters Foundation.
Of chief concern are fears that once developed, the area will grow desirable, property will rocket in price and the gentrification that was seen in New York will drive out locals.
In Anacostia, 80 percent of residents are renters, according to statistics provided by organisers.
Already price pressures are changing the area — home prices are rising at more than 25 percent a year, according to real estate site Trulia - as Washington residents seek out cheaper neighbourhoods.
A key aim of the bridge project is the establishment of the Douglass Community Land Trust, named after the black abolitionist Frederick Douglass who lived nearby, to secure affordable housing for future generations.
The land trust is already buying properties and will be a central part of ensuring that permanent affordability, organisers say. The city government is not yet involved, but organisers expect its close participation later.
In the city ward that covers much of Anacostia, government subsidies that cover 40 percent of affordable units are set to expire by 2021, said Jim Steck, vice president for affordable housing at City First Homes, a nonprofit that is incubating the land trust until it becomes independent.
"The [land trust] can't cover 100 percent of that," Steck said. "But if it can create enough units over five to 10 years to do 20 percent of that number, that would be meaningful."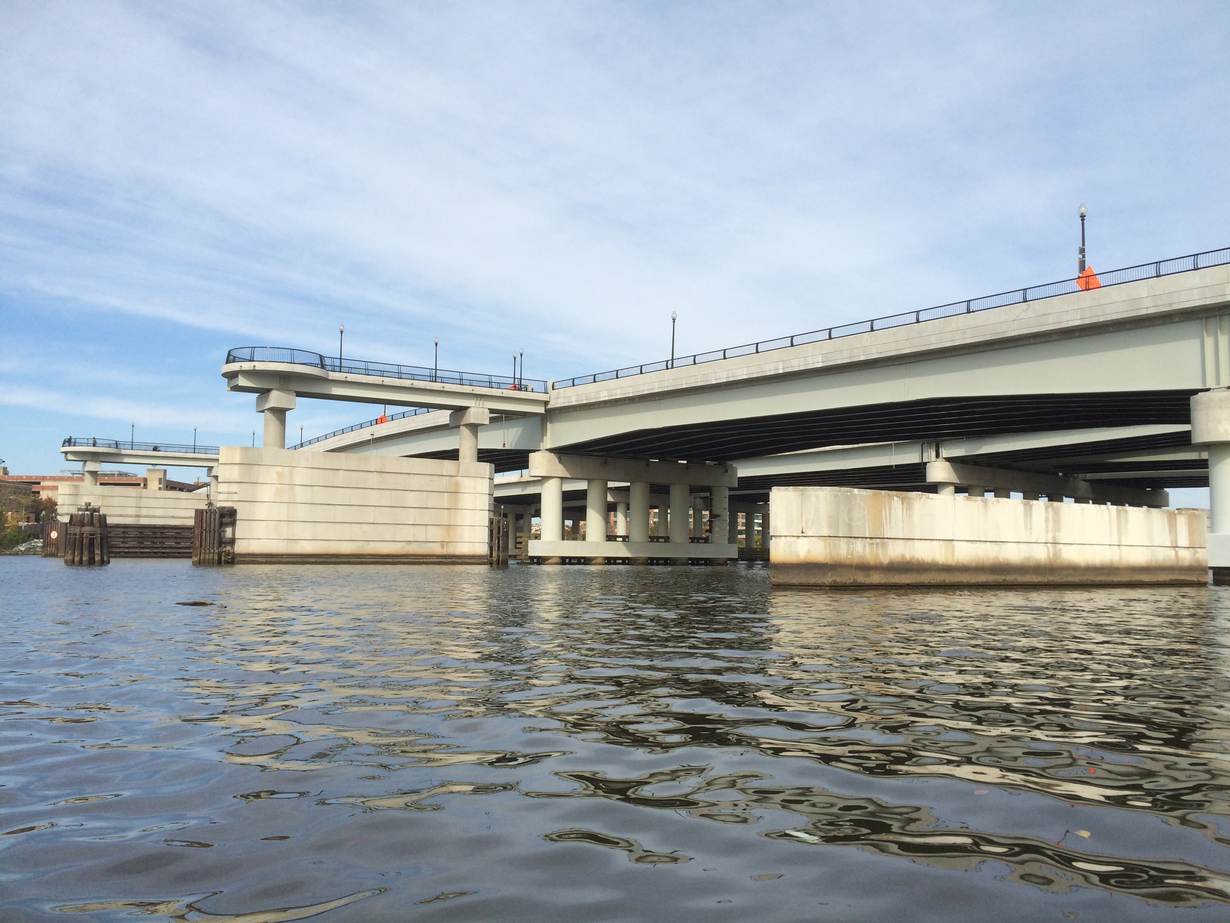 AMBITION FOR ALL
It is the unprecendented link between affordable housing and an ambitious new public space that has sparked interest in the project well beyond Washington.
"What's novel here is that this is emerging from a big public-works project," said Brett Theodos, a researcher with the Urban Institute think tank and member of the project's advisory committee.
The creators of New York's High Line wish they had paid more attention to the gentrification problem before building began.
"Once you create the value, it's too late to capture it," co-founder Robert Hammond told the Thomson Reuters Foundation. "And what do you want to do with that value in your city?"
Beyond tax revenue, "you also need to capture value for other things you care about, and maybe for the people who aren't necessarily going to benefit in the neighbourhood from the increase in value," he said.
Hammond now runs a network to spread the High Line's experiences, good and bad.
"The 11th Street Bridge has been the most valuable member of the network in some ways," he said, "because they are doing something completely different".
(Reporting by Carey L. Biron, Editing by Lyndsay Griffiths. Please credit the Thomson Reuters Foundation, the charitable arm of Thomson Reuters, that covers humanitarian news, women's rights, trafficking, property rights, climate change and resilience. Visit http://news.trust.org)
Our Standards: The Thomson Reuters Trust Principles.