Although women comprise about 70 percent of Malawi's agricultural workforce, many lack access to land and other resources, according to U.N. Women
By Madalitso Kateta
MWINGITSA, Malawi, Sept 25 (Thomson Reuters Foundation) - Life was never easy for Salome Nkalawire but when her husband died the mother of four faced her toughest challenge yet.
She lost the small plot of land the couple had bought together and farmed in Mwingitsa village in the south of Malawi, one of the poorest countries in the world.
When her husband passed away, Nkalawire's relatives would not allow her to keep the plot because cultural norms dictate that widowed or abandoned women cannot own land, even if they have a legal claim to it.
The 28-year-old was subjected to a widow-cleansing ceremony, which formally releases the widow from the dead husband's family.
"I was allowed to live on the land that we had acquired ... for only six months before my in-laws finally moved me from the land after the ceremony," Nkalawire told the Thomson Reuters Foundation.
Although women comprise about 70 percent of Malawi's agricultural workforce, many lack access to land and other resources, according to U.N. Women.
Data on women's land ownership is scarce but a 2015 report by the U.S. Agency for International Development found that women owned only 17 percent of documented land in Malawi.
This inequality, the study pointed out, exposes women to all manner of rights abuses.
At the widow-cleansing ceremony, male relatives of the deceased are paraded and asked whether they are willing to inherit the widow for a wife, Nkalawire said.
If no one is interested in the widow, her late husband's property is shared between his relatives and the woman but in most cases she loses the property - including land she may have bought herself - to men.
After the ceremony, the widow is handed over to her parents and the relatives of the deceased are supposed to build a house for her.
Although her in-laws promised they would provide her with a house when she returned to her parents' village, they have yet to do so, Nkalawire said.
She and her four children live in a hovel that once served as her mother's kitchen.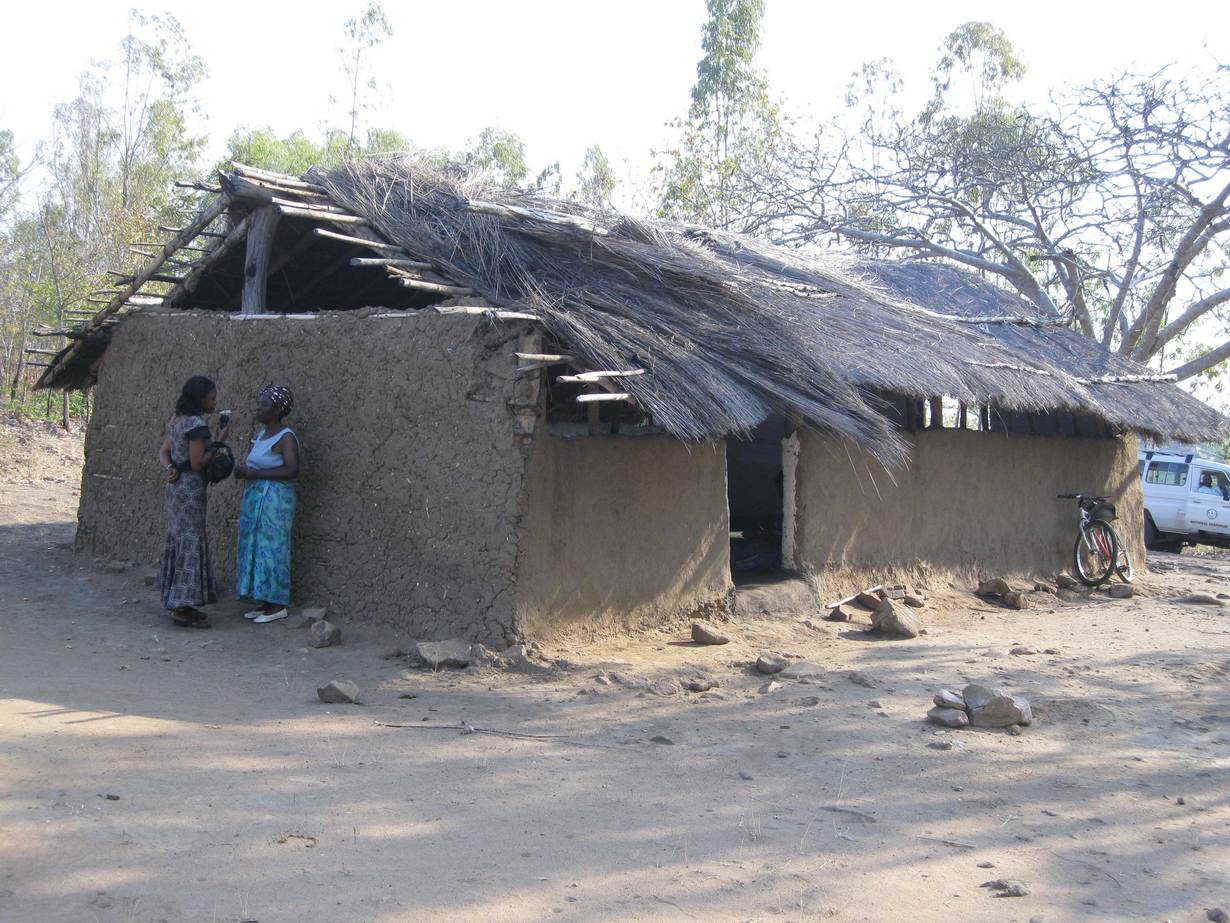 LONGSTANDING PROBLEMS
Rights to land through marriage and inheritance are governed by one of two customary systems in Malawi.
Under the matrilineal system prevalent in the central and southern regions of the country, land is handed down through the female line, while under the patrilineal system in the northern region, land is transferred from fathers to sons.
Malawi's 2002 National Land Policy recognises the importance of tenure security for all citizens and a 2016 bill recognises women's customary land rights - the rights of communities to ancestral land.
But despite these legal advances, many women are still denied the right to own property due to practices that discriminate against them, said Emma Kaliya, head of the Gender Coordination Network, a grouping of Malawian charities that work on gender equality.
"Women need to be given equal opportunities (to men) to own land" she said.
While women from matrilineal families are commonly thought to enjoy land rights, that is seldom the case in practice, said Bridget Matinga-Katunda, a researcher at Stellenbosch University in South Africa.
Even under matrilineal systems, decision-making power on land ownership usually lies with male clan leaders who decide who gets a piece of land, she said.
Tiongwe Waluza, a project officer at Chance for Change, a UK-based charity promoting gender equality, said that patrilineal customs hold in most of Malawi and see women married under the dowry system moving to their husband's home.
"However, trouble brews (if) the woman is divorced or loses her husband ... as she has to go back to her ancestral home where she has challenges accessing land," said Waluza.
The problem is exacerbated by low literacy levels among women and a high child marriage rate, according to Lucky Kabanga, a researcher at SAHARA-J, a journal.
The United Nations children's agency UNICEF says 9 percent of Malawian girls are married by 15, and one in two by 18.
When women lose their right to land they often end up doing what they can to survive, including engaging in sex work, Kabanga said.
"We need to break the circle of insecurity faced by abandoned women and widows in the area of property rights," she said in an interview.
To address these challenges, the government passed a law in 2015 to ensure property is fairly distributed between all parties at the dissolution of a marriage or the death of a spouse.
"We have seen cases of women going destitute following the death of their husband just because they lost most of the property to their spouse's relatives," said Jean Kalilani, minister of gender, children, disability and social welfare.
"As a government we are committed to protecting such women through an enabling law," she told the Thomson Reuters Foundation.
(Reporting by Madalitso Kateta, Editing by Astrid Zweynert and Zoe Tabary. Please credit the Thomson Reuters Foundation, the charitable arm of Thomson Reuters, that covers humanitarian news, women's rights, trafficking, property rights, climate change and resilience. Visit http://news.trust.org)
Our Standards: The Thomson Reuters Trust Principles.