Globally, one third of all food produced - worth nearly $1 trillion - is discarded every year
By Sebastien Malo
NEW YORK, Sept 28 (Thomson Reuters Foundation) - Some ideas are easier to sell when they're topped with melted cheese.
Sam Kass, a former White House chef, and other celebrity cooks took that approach this week to show policy-makers and business executives how to end food waste with a cooking demonstration making potatoes au gratin.
Globally, one third of all food produced - worth nearly $1 trillion - is discarded every year, according to the United Nations' Food and Agriculture Organization.
Saving a fraction of that would be enough to feed the 815 million people that go to bed hungry every night, U.N. agencies say.
"We have to figure out how to rebrand this entire issue. The idea of waste is horrible," Kass said at an event on halving food waste globally by 2030. His audience included retail and food giants IKEA and Tesco plc executives.
Slicing potatoes into a casserole dish, Kass said he chose potatoes au gratin because its ingredients - cream and potatos - are items people tend to discard first from their kitchens.
Kass admitted having just thrown away some potatos himself.
"It's wrong," he said.
The campaign was held to coincide with the week's meeting of world leaders at the United Nations.
Elsewhere in New York, Senegalese chef Pierre Thiam won a cooking challenge on food waste, beating out competition from Nigerian and South African cooks.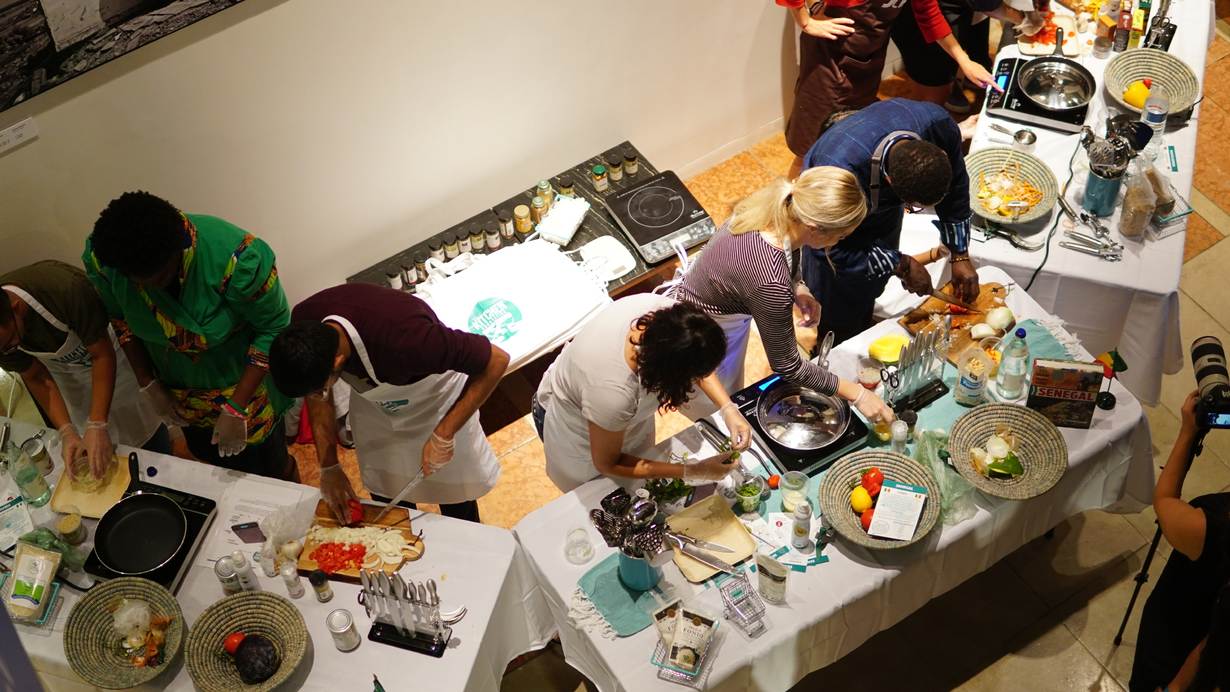 Justin Alexander Horne, a judge and the owner of London zero-waste restaurant Tiny Leaf, said he was impressed by one competing chef who used an unpeeled carrot, leaving zero waste.
And at the ritzy Le Bernardin, one of New York's few Michelin three-star restaurants, famed chef Eric Ripert encouraged a coalition of French restaurants and bistros to promote sustainable cuisine.
French Chefs for the Planet, as the coalition dubbed itself, introduced green dishes and tried to teach diners that solutions to global ills may be on their plate.
"French chefs came to give their contribution," Ripert said. "Obviously we don't have the exclusivity of compassion and the heart."
(Reporting by Sebastien Malo @sebastienmalo, Editing by Ellen Wulfhorst
Our Standards: The Thomson Reuters Trust Principles.