Cattle losses are falling - but flies could move to cooler areas, scientists warn
By Andrew Mambondiyani
MUTARE, Zimbabwe, Nov 1 (Thomson Reuters Foundation) - Over the last decade, cattle farmers in the Zambezi Valley, in Zimbabwe's Mashonaland West province, have noticed an odd thing.
Tsetse flies, once a major threat to their animals, have been slowly disappearing, resulting in fewer cattle deaths, they say.
"When I first came to live in this area about 12 years ago, I lost a number of cattle due to diseases caused by tsetse flies," said Taurai Muindisi, a farmer in the province's Chinhanga area.
But now, "I'm no longer losing my cattle. Tsetse flies are no longer a big problem in our area," he said.
Researchers now think they know what is going on: Hotter weather, the result of climate change, is making it much harder for tsetse flies to thrive.
A study published in the journal PLOS Medicine says that as temperatures have risen since the 1990s in the valley, tsetse fly numbers have plunged.
Data collected over 27 years at Mana Pools National Park suggests that hotter conditions are making it harder for tsetse flies to survive.
In 1990, researchers in the park captured more than 50 flies per animal each time they did a collection, the study noted. But by 2017, it took 10 catching sessions to find even one fly per animal.
Since 1975, average daily temperatures in the park have risen by about 1 degree Celsius, with that increase reaching 2 degrees Celsius in the hottest month, November, the study said.
That change suggests disease problems may decline as some long-suffering tsetse fly areas in Africa grow hotter - though they could surge in other new ones as the flies move, seeking cooler areas, Jennifer Lord, an author of the study, told the Thomson Reuters Foundation.
Lord, of the Liverpool School of Tropical Medicine, carried out the study with colleagues from the South Africa's Stellenbosch University and the Natural Resources Institute at the University of Greenwich.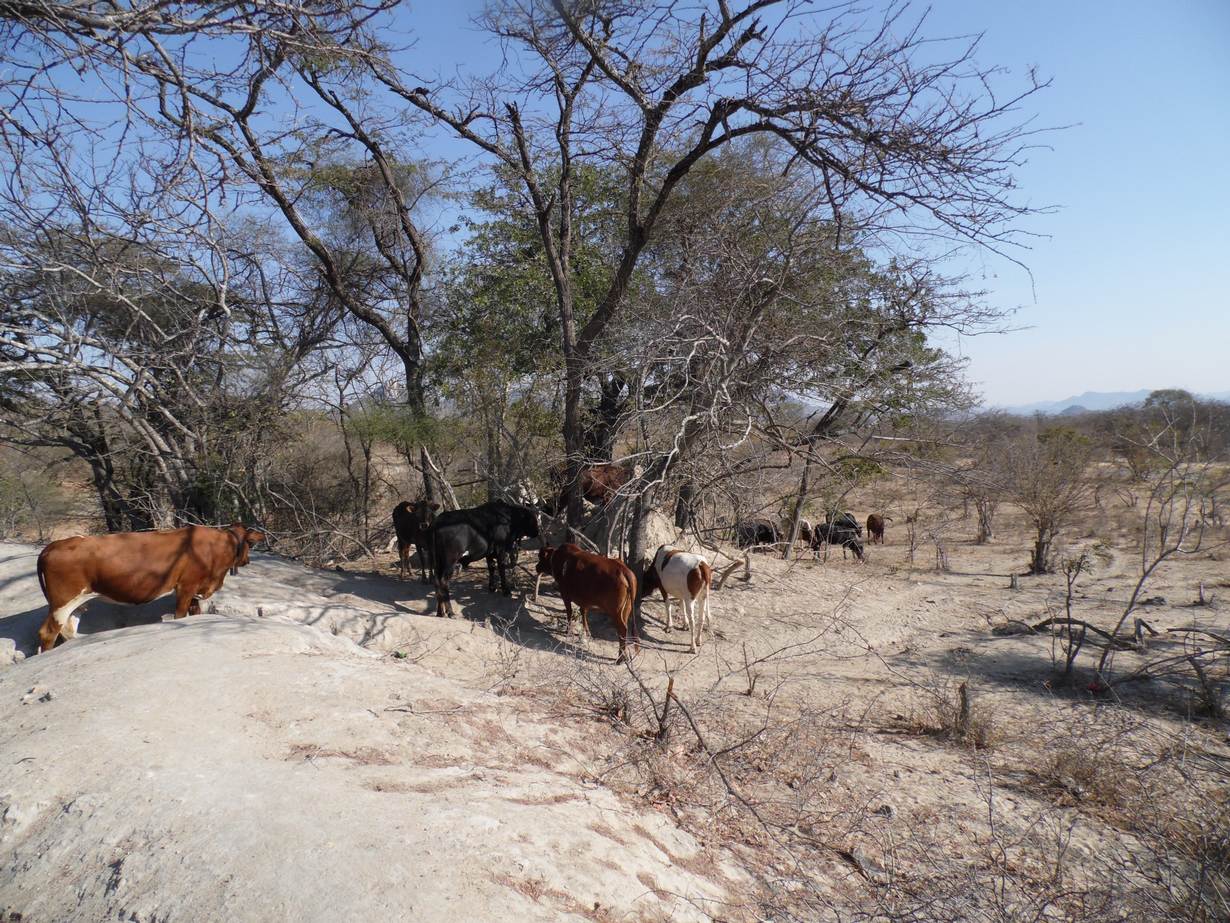 CLIMATE LINK
Tsetse flies carry trypanosomiasis, a parasite that causes a disease called nagana in livestock and sleeping sickness in humans.
The disease, which affects the nervous system, is a long-standing plague in Africa, causing fever, loss of appetite and in some cases death if untreated.
Found in 36 sub-Saharan African countries, it is a particular problem in nations such as the Democratic Republic of Congo and the Central African Republic, according to the World Health Organization.
Zimbabwe's Department of Livestock and Veterinary Services says nagana can severely hurt livestock production in areas where tsetse flies are present.
But William Shereni, who heads the tsetse control division of the department, said he had also seen the flies become less of a problem in parts of Zimbabwe.
"There is a decline in tsetse fly population. It is actually climate change; the tsetse flies are responding to global warming," he said.
Lord said potential changes in the distribution of tsetse flies, as a result of hotter conditions, would depend not only on temperatures but also where the animals and plants needed by the fly were available.
But for now, farmers in Mashonaland West say they are happy to see the flies disappearing in their area, and hope they will eventually be eradicated entirely.
"Livestock deaths from diseases caused by tsetse flies are now rare in this area," said Marvellous Chirengwa, a farmer in the Doma area.
(Reporting by Andrew Mambondiyani ; editing by Laurie Goering : (Please credit the Thomson Reuters Foundation, the charitable arm of Thomson Reuters, that covers humanitarian news, climate change, resilience, women's rights, trafficking and property rights. Visit http://news.trust.org/climate)
Our Standards: The Thomson Reuters Trust Principles.