"All around us, we have seen forest land taken for mining and for palm oil plantations that are not good for the environment or for the people"
By Rina Chandran
GAJAH BERTALUT, Indonesia, Nov 13 (Thomson Reuters Foundation) - In a community hall, a group of men sit cross-legged on mats, poring over documents and maps marked with forests, farmland, a river and the village of Gajah Bertalut in Indonesia's Sumatra island.
They are gathered to work on their claim to legal rights and a collective title to 4,414 hectares (17 square miles) of land on which they have lived and farmed for years.
"This is proof that you have lived here and used the forest land, and that you have customary rights over it as indigenous people," explained Rakhmat Hidayat of research organisation World Resources Institute (WRI), holding a sheaf of papers.
"Once you get the title, you will have more control over the land, and you need not worry about the land being taken for mining or palm oil plantations against your wishes," he said.
Gajah Bertalut in Riau province is among the first villages to have its land mapped by WRI as part of the government's drive to clarify land holdings using satellite technology and local records, with the help of community leaders and researchers.
Indonesia aims to register all land holdings under its One Map initiative by 2025.
Following a landmark 2013 ruling by the Constitutional Court to remove customary forests, or hutan adat, from state control and restore them to indigenous communities, President Joko Widodo has vowed to return 12.7 million hectares of land.
As of 2017, titles to 1.9 million hectares of forest land have been given, benefiting about 500,000 households, according to the ministry of environment and forestry.
But progress has been slow because of conflicting claims, a paucity of records and a multiplicity of maps, according to WRI, which compiles competing claims on a single map and attempts to resolve conflicts by bringing everyone together for talks.
"We have lived here a long time, and we have used the forest and cultivated the land with our traditional knowledge," said Darman, who goes by one name, a resident of Gajah Bertalut.
"All around us, we have seen forest land taken for mining and for palm oil plantations that are not good for the environment or for the people. When our rights are recognised, we will preserve the forest and plan for the future," he said.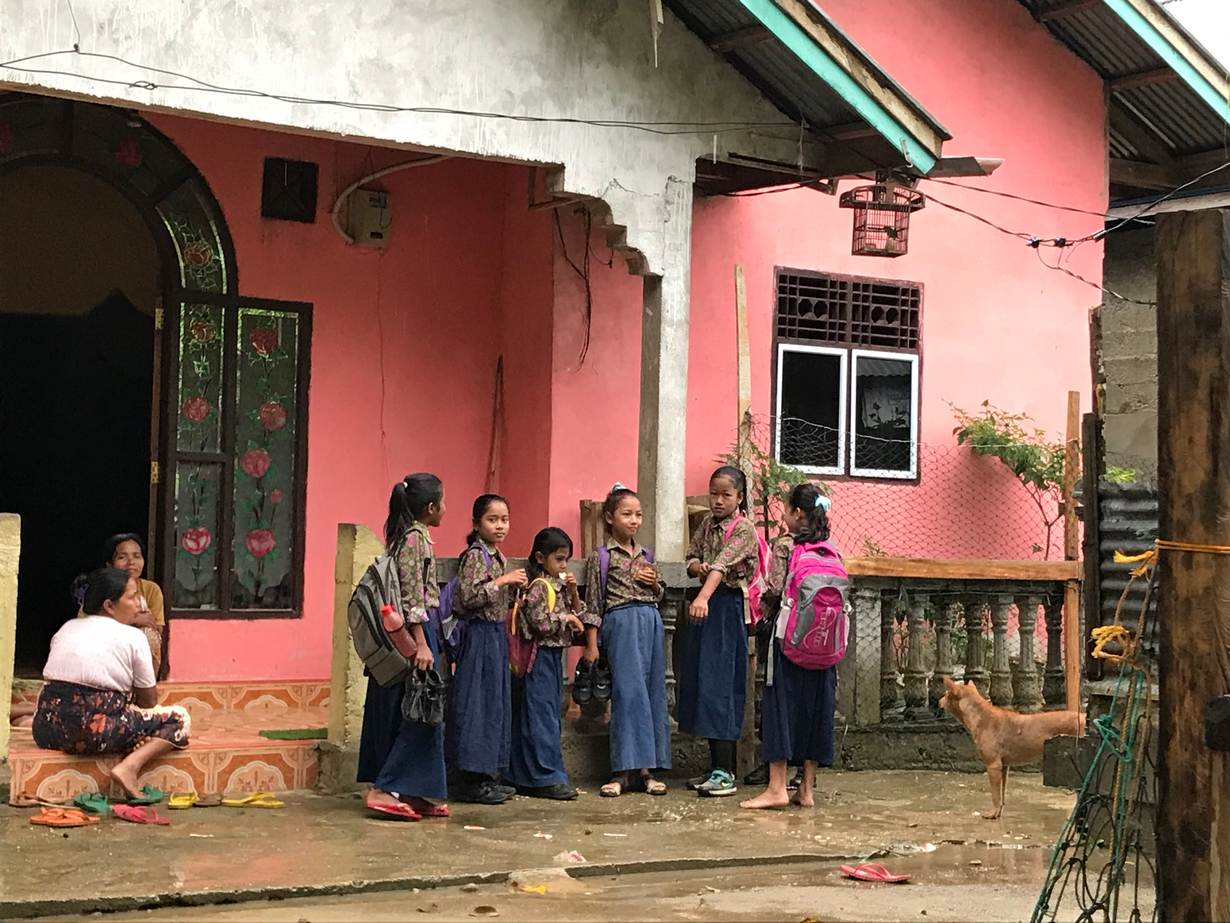 CLEAN AND CLEAR
Indigenous and local communities own more than half the world's land under customary rights. Yet they only have secure legal rights to 10 percent, according to advocacy group Rights and Resources Initiative (RRI).
Governments maintain control over more than two-thirds of global forest area, much of which is claimed by local communities, RRI said in a recent report.
In Indonesia, indigenous people are estimated to have ownership rights over 40 million hectares of customary forest and other land.
The concept of "adat" or custom, has been in place since the Dutch colonial era in the country, and referred to the rules that determined who used land and resources, and how.
When the federal government took charge, it declared much of the forest land as State Forest Area, and decided who could use it. This undermined customary adat rights, and dispossessed many communities of their land, activists say.
Decentralisation in 1999 led to the granting of land concessions to investors tapping the palm oil boom, further weakening indigenous rights and their claims over land.
The 2013 ruling has "dramatically strengthened" indigenous peoples' tenure rights, said Rukka Sombolinggi of the Indigenous Peoples Alliance of the Archipelago (AMAN).
But claims can only be recognised at the federal ministry level, and not by local officials. This has led to an expensive and time consuming process, made more challenging by the requirement of clear titles, she said.
"The government's insistence on 'clean and clear' titles places an unfair burden on indigenous people, many of whom have never had formal titles," she said.
AMAN, which is also a part of the One Map programme, has submitted maps of indigenous land of about 9.65 million hectares to the government to be recognised, she said.
In addition, passing a long delayed law on indigenous people will speed up the return of land, she said.
The draft law recognises their customary and collective rights over land, as well as their right to self governance.
ORGANIC FARMING
Indonesia is one of only a few Asian nations, including India and the Philippines, with legal frameworks recognising communities as forest owners.
But the process is beset by delays and attempts to dilute the laws, activists say.
Villagers also need support to manage their resources better and diversify land use.
In Gajah Bertalut village, where families have tapped rubber trees and cultivated forest land for generations, WRI is teaching residents organic farming to supplement their income from fishing, and conserve the soil better.
A group of young men and women is growing chilli, spinach and vegetables on about one acre of common land with training from WRI, said Elin Purnamasari, 24.
"It's only a small plot now. But when we get the community rights, perhaps more people can join and we can cultivate on more land," she said.
"This can be our future."
(Reporting by Rina Chandran @rinachandran. Editing by Ros Russell. Please credit the Thomson Reuters Foundation, the charitable arm of Thomson Reuters, that covers humanitarian news, women's and LGBT+ rights, human trafficking, property rights and climate change. Visit http://news.trust.org)
Our Standards: The Thomson Reuters Trust Principles.