With more displaced people around the world than ever before, digital tools are helping them preserve their culture and stories
By Rina Chandran
BANGKOK, June 20 (Thomson Reuters Foundation) - Solima Khatun has been a refugee six times in her long life. She first left her home in Myanmar during the Second World War, and most recently in 2017 - when relatives had to carry her as they fled to Bangladesh with nearly one million other Rohingyas.
Khatun - who is believed to be aged over 100 - lives along with some 700,000 Rohingya refugees in Kutupalong, the world's largest refugee camp in Cox's Bazar, Bangladesh.
Most fled religious and ethnic persecution in neighbouring Myanmar with few possessions. Khatun took a locket and a loda, a spouted brass water pot that her parents gave her as a wedding gift and that she uses to wash with before saying prayers.
"Our mother loves it. So we had to carry it all through the rough terrain while fleeing," Jamalida, Khatun's eldest daughter, said of the hefty metal vessel.
Khatun's story - along with pictures of her and her loda - are among scores of exhibits featured in the Rohingya Cultural Memory Centre (RCMC), a new digital archive of the art, literature and treasured belongings of refugees in Cox's Bazar.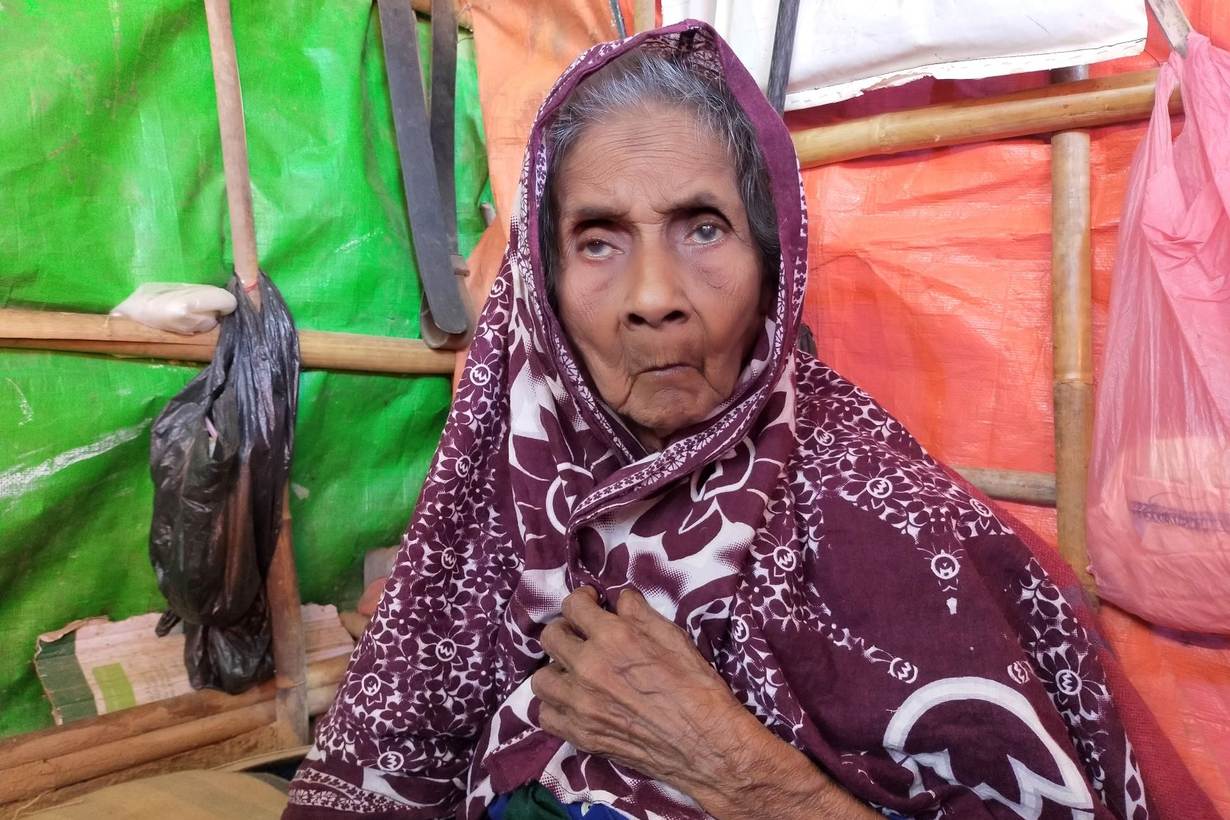 RCMC, a project led by the International Organization of Migration (IOM), is among the first attempts to document and preserve the heritage of the Rohingya, including their music, art, woodwork, embroidery, pottery and traditional architecture.
"One of the main objectives is to provide the Rohingyas in Cox's Bazar with a creative and safe space where they can share their knowledge, preserve their cultural heritage and reconnect with their individual and collective memory," said Manuel Marques Pereira, IOM's deputy chief of mission in Bangladesh.
"Cultural identity is central to a person's identity, how they see themselves, and how they relate to the world. This is especially true for the Rohingyas as their identity has always been questioned," he told the Thomson Reuters Foundation.
The government of mainly Buddhist Myanmar has denied citizenship to most Rohingya, who are generally seen as illegal immigrants from Bangladesh, even though many trace their roots in Myanmar back for generations.
SAFE SPACE
Worldwide, a record 80 million people - or about 1% of the population - have been forced from their homes by wars, natural disasters and other events, according to the United Nations. Syria, Afghanistan and Myanmar account for many of them.
Some of them - as well as historians and activists - are using digital tools to preserve their stories and knowledge, and even to prove ownership of their land and homes.
Sri Lankan Tamils who fled or survived a decades-long civil war, have created a multimedia archive and the Noolaham Digital Library comprising documents, newspapers, obituaries for those killed, and a so-called biographical dictionary of Tamil people.
The Syrian Archive is an online resource to document human rights violations during the ongoing conflict "for use in advocacy, justice and accountability".
Supported by human rights group Amnesty International and the University of California, Berkeley, the project has thousands of videos and other documentation from journalists, lawyers and activists.
Another online initiative, the Refugee Archives, invites people to upload poetry, art, film, and music, and features Vietnamese, Palestinian, Central American and African refugees.
Such digital resources are essential "for providing a safe and trustworthy space" that collaborates with displaced people, said Paul Dudman, archivist at the University of East London, which also has a refugee archive.
They enable communities "to take ownership of their stories and how these are documented and represented, and how these become part of the historical narrative that will form the basis of future histories of migration and communities," he said.
David Palazon, RCMC's curator, said the platforms can also give refugees the "space and tools so they can be known for their art and creativity, not just their marginalisation".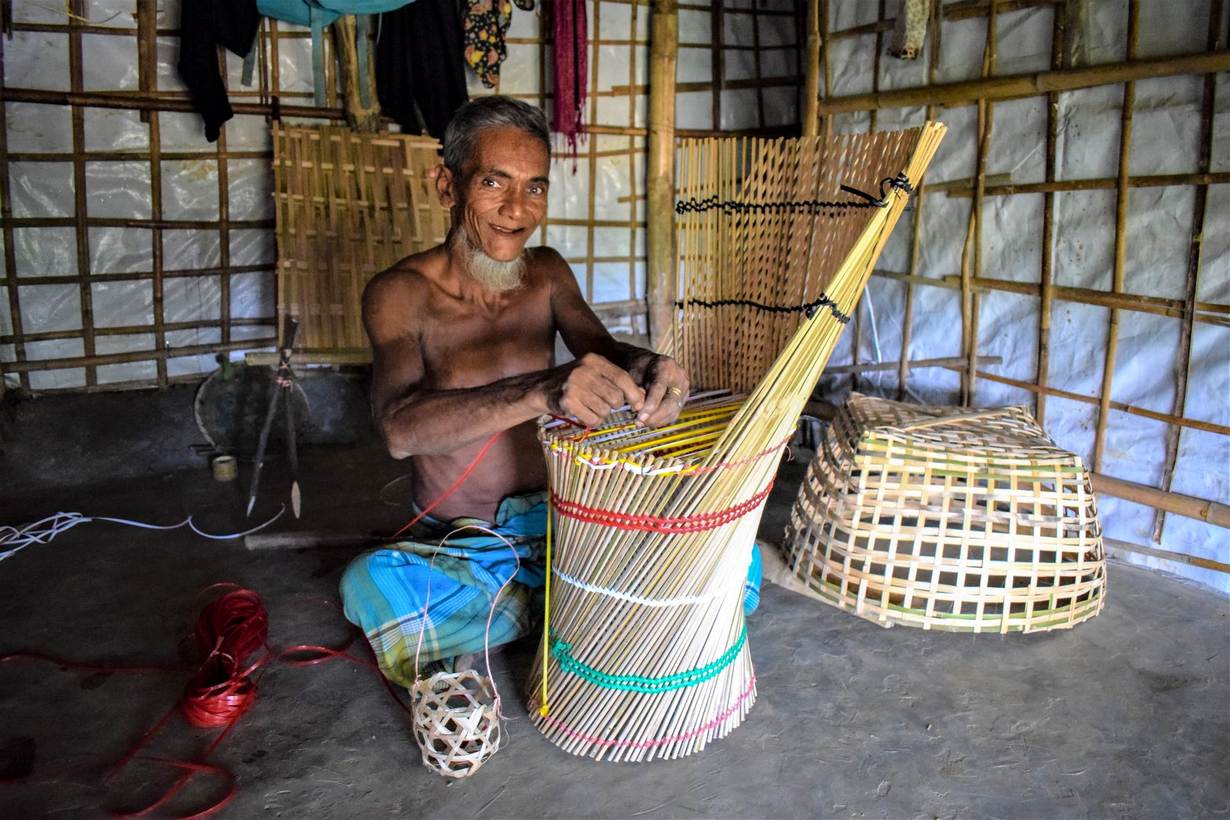 HEALING THROUGH ART
The military-led crackdown on the Rohingya in Myanmar was executed with "genocidal intent", U.N. investigators have said, charges Myanmar denies.
In the sprawling camps in southeastern Bangladesh, the refugees have also survived monsoon floods and fire.
A mental health assessment by the IOM in 2018 showed that nearly half the respondents in Cox's Bazar had experienced nightmares, panic attacks or suicidal thought, while half the respondents named "identity crisis" as a common problem.
About 40% mentioned feelings of anxiety and fear about not being recognised as citizens in their homeland, and nearly three quarters cited loss of cultural identity as a cause of stress.
The RCMC, which will also have a physical space in the camp, helps support their mental health, Pereira said.
"IOM considers cultural and traditional components to be essential for one's mental health and psychosocial wellbeing. They strengthen the sense of belonging, so it is imperative for the Rohingyas to hold on to their cultural identity," he said.
In Cox's Bazar, Rohingya poet Shahida Win said she had learned from artisans, craftsmen and storytellers in the camp while working on the RCMC project.
"It is very important for a community to maintain its cultural heritage, but ours is becoming endangered," she said. "It needs to be preserved for new generations of Rohingya to know their own traditions and culture."
Related stories:
Iraqis track abandoned homes with digital tools
Far from home, refugees build digital heritage with virtual reality
Mobile app pays refugees to boost artificial intelligence

(Reporting by Rina Chandran @rinachandran; Editing by Helen Popper. Please credit the Thomson Reuters Foundation, the charitable arm of Thomson Reuters, that covers the lives of people around the world who struggle to live freely or fairly. Visit http://news.trust.org)
Our Standards: The Thomson Reuters Trust Principles.