Face masks will no longer be a legal requirement in England from July 19, and businesses are free to make their own rules. But with COVID-19 infections rising again, others say the government is acting too hastily. Here is what you need to know
By Emma Batha
July 15 (Thomson Reuters Foundation) - Many people in England will breathe a sigh of relief on Monday as they bin their loathed face masks following the lifting of almost all COVID-19 restrictions on what has been dubbed "freedom day".
But with infections rising again others say the government is acting too hastily in abandoning face coverings, which have been compulsory in shops and other indoor public spaces since July 2020.
The government has said people should still wear masks in crowded areas, but it will no longer be a legal requirement and businesses are free to draw up their own guidelines.
Heated arguments have erupted on social media between people threatening to boycott stores that ask them to wear a mask, and others threatening to take their business elsewhere if shops do not insist on face coverings.
Adding to the confusion, masks will remain mandatory in the rest of Britain.
So what is happening on Monday and why are people so riled up?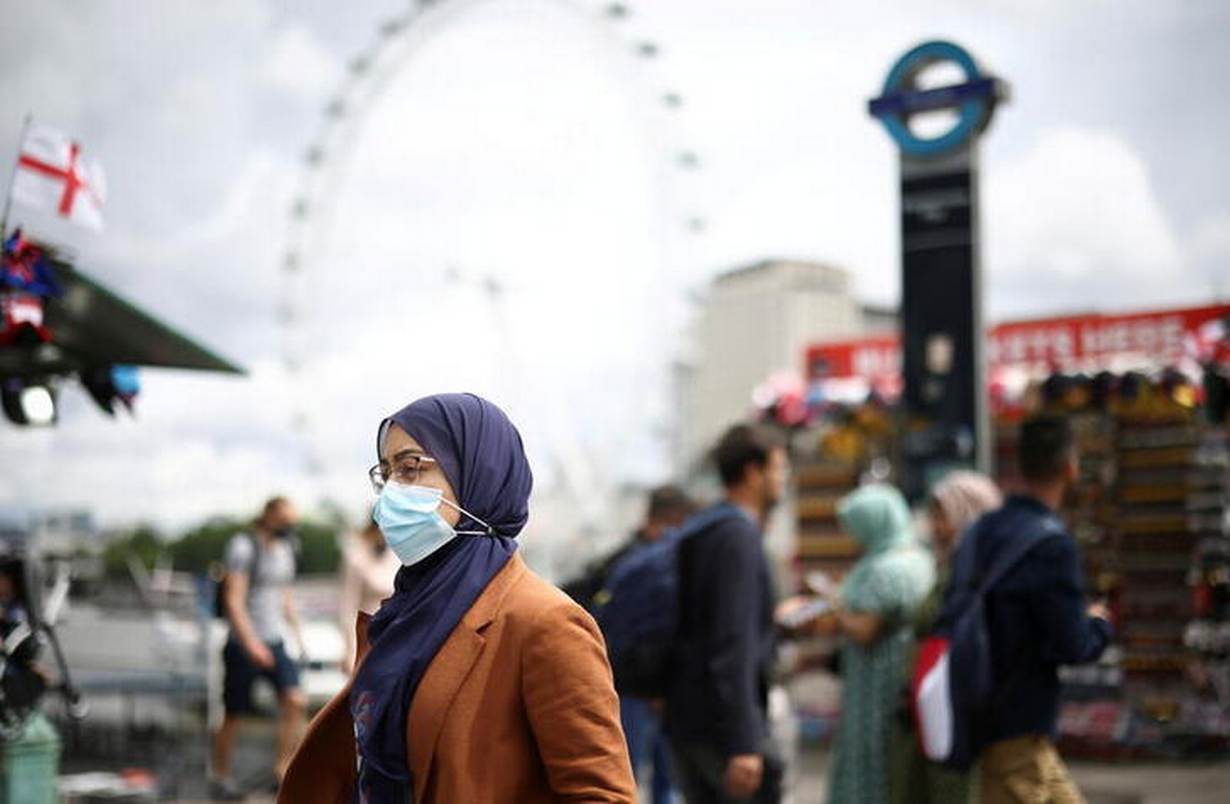 Why is England ditching masks?
Britain has been hard-hit by the pandemic, with more than 128,700 deaths.
But the government has said the national vaccination drive – one of the world's fastest - has broken the link between COVID-19 and deaths, and it is time to open up the country.
Face coverings are mainly intended to protect others from COVID-19 - spread via droplets from coughing, sneezing and speaking - rather than the wearer.
Until Monday, anyone not wearing a mask can be fined 200 pounds ($277) for a first offence, doubling for each repeat offence.
But many people appear to have chosen to wear a mask through civic mindedness rather than fear of being fined.
In contrast to many European countries, outdoor use was never compulsory in Britain, which was relatively slow to demand mask wearing.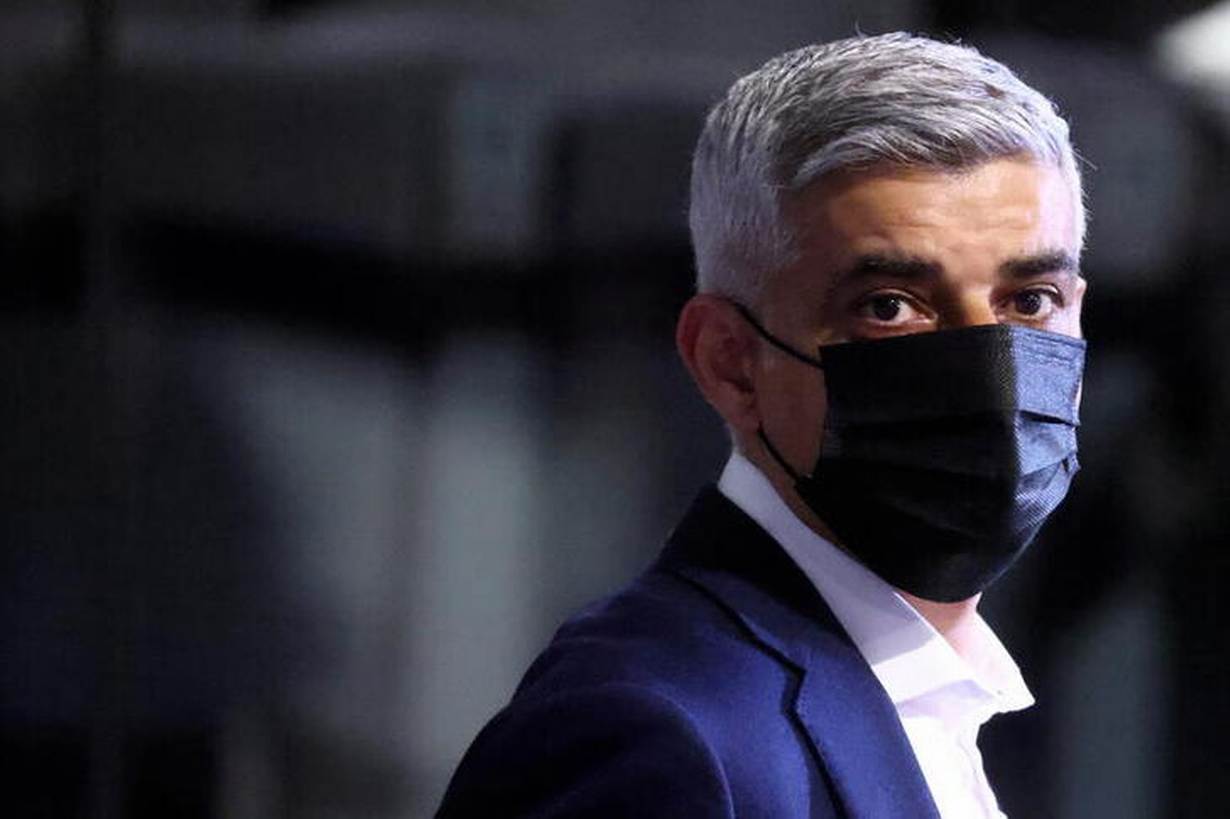 Who's unhappy masks are going?
London Mayor Sadiq Khan, transport and shop workers' unions, people with health conditions like asthma and scientists oppose lifting the requirement.
Khan has said masks will still be mandatory on the capital's trains and buses despite the easing of restrictions.
He has repeatedly urged the government to keep the mask wearing rule in place, arguing that one in three infected people are asymptomatic.
Other European countries, including France, Spain and Italy, have continued to mandate masks on transport.
Transport union Unite has said keeping them compulsory will boost people's confidence in using public transport and, in turn, help London's economy, but warned of "patchwork protection" elsewhere on the national network.
Nearly 60 London transport workers, including bus drivers, died from COVID-19 last year.
Unite has told drivers they are free to stop work if passengers do not wear masks.
What about shops?
Attacks and abuse against shop staff have soared during the pandemic, with disputes about mask-wearing a trigger, according to the British Retail Consortium (BRC).
In a survey of retailers, the BRC said all had reported a rise in verbal abuse and two-thirds an increase in violence against employees.
One business indicated a 600% rise in violence related to COVID-19 restrictions. Another recorded 990 incidents of violence or abuse in the first week after masks became compulsory.
The BRC wants clearer government guidance. "Colleagues cannot be put in the firing line because of this change in policy," it said.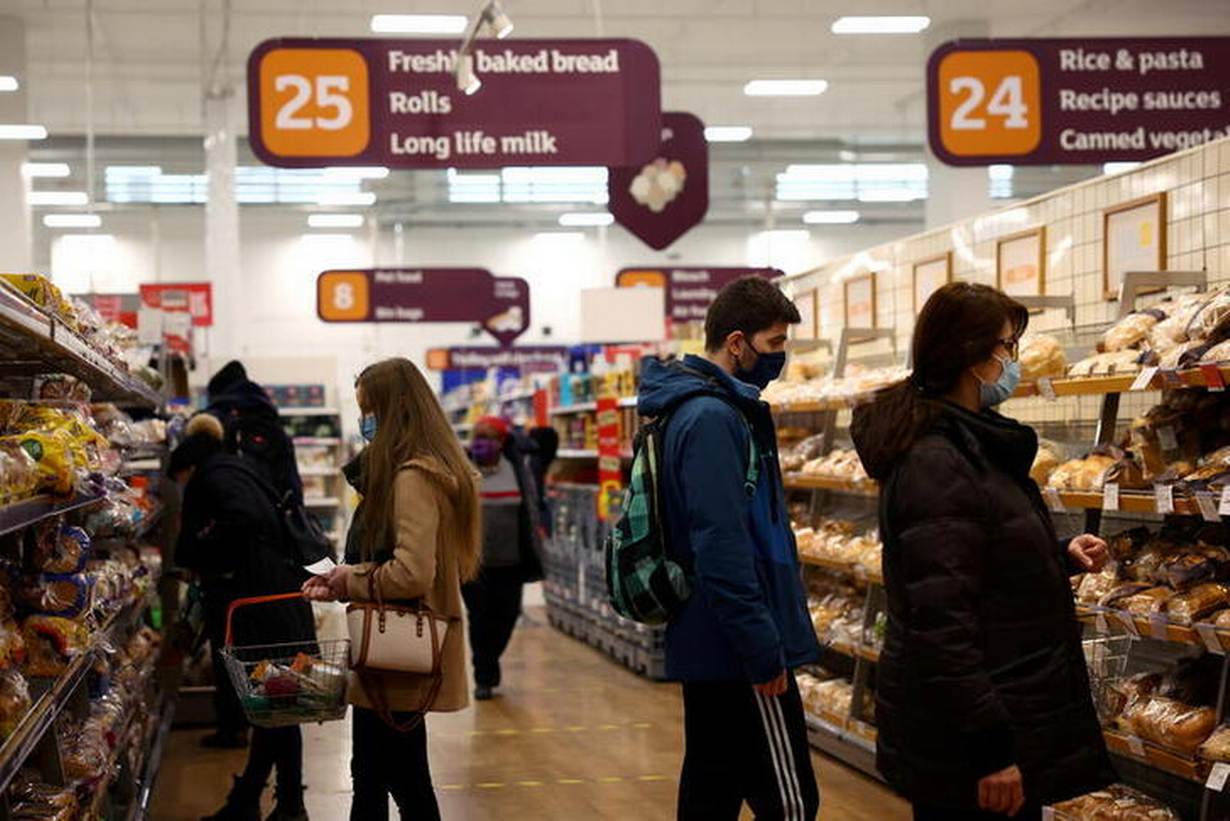 Why are people so het up?
When bookstore chain Waterstones tweeted this week that it would still encourage mask-wearing after July 19 it triggered a furious debate online.
"If I go into your store and a member of staff asks me to wear a mask, you will lose my business forever," one high-profile broadcaster responded.
Anti-maskers say being asked to put on a face covering is an infringement of their rights. The opposite camp says anti-maskers are infringing others' right not to be infected.
Many sprang to Waterstones' defence, pointing out there were still vulnerable people and younger shop staff were often not fully vaccinated.
Commentators said the store had made a canny move as its customers were more likely to support mask-wearing. But other businesses could face a harder choice.
Waterstones responded to the row with a post about its non-fiction book of the month - "Outraged: Why Everyone is Shouting and No One is Talking" by Ashley Charles - about how "inconsequential indignation" on social media inhibits debate.
Britain's two largest supermarkets Tesco and Sainsbury's and shopping mall giant Westfield have also said they will encourage people to continue wearing masks to protect staff and other customers.
What next?
An Ipsos MORI study of attitudes in Britain and eight other countries last week showed most adults would likely continue wearing a mask in public when vaccinated.
But other studies suggest Britons are more sceptical about masks than many other Europeans.
Commentators Jemima Kelly and John Burn-Murdoch, writing in the Financial Times, suggest if the government and others want to encourage continued mask wearing they should reframe it as an altruistic act.
A key factor behind Britain's obedience in locking down in 2020 was the effectiveness of the government's early messaging: "STAY HOME > PROTECT THE NHS > SAVE LIVES".
"Nothing in that slogan was about taking care of yourself; it was all about helping others. So much so, in fact, that doing otherwise became a societal taboo," they wrote.
($1 = 0.7217 pounds)
Related stories:
Wear a face mask? Many in the U.S. say no, while in Latin America most say yes
Carrot or stick? How countries are tackling COVID-19 vaccine hesitancy
Abu Dhabi's lightning-fast COVID-19 scanners raise privacy fears
Our Standards: The Thomson Reuters Trust Principles.