The inflation diaries: As Poland hikes interest rates to tame rising prices, families face higher mortgage repayments
By Claudia Ciobanu
WARSAW, July 25 (Thomson Reuters Foundation) - At home in a residential district of Warsaw, the Karolinczaks are feeling the pinch of Poland's highest inflation since the late 1990s.
First, the family saw the cost of a basket of groceries creeping higher. Then, their monthly mortgage repayments shot up due to interest rate hikes - part of the central bank's efforts to keep a lid on consumer price rises.
Read more: The Inflation Diaries series
"We're definitely feeling the pressure," said Jarek Karolinczak, 44, an accountant, adding that their monthly mortgage payment had risen by 600 zlotys over the past six months.
"But we're not at the point of being afraid just yet – we still manage. The (government) subsidies we get for having three kids are definitely helping."
This entitles them to 1,500 zlotys per month in child benefit - a considerable sum in a country where the average monthly wage is just over 4,000 zlotys ($836).
Prices of basic food items have increased by about 20% over the past year, stoking inflation that is running at more than 15% - the highest since 1997.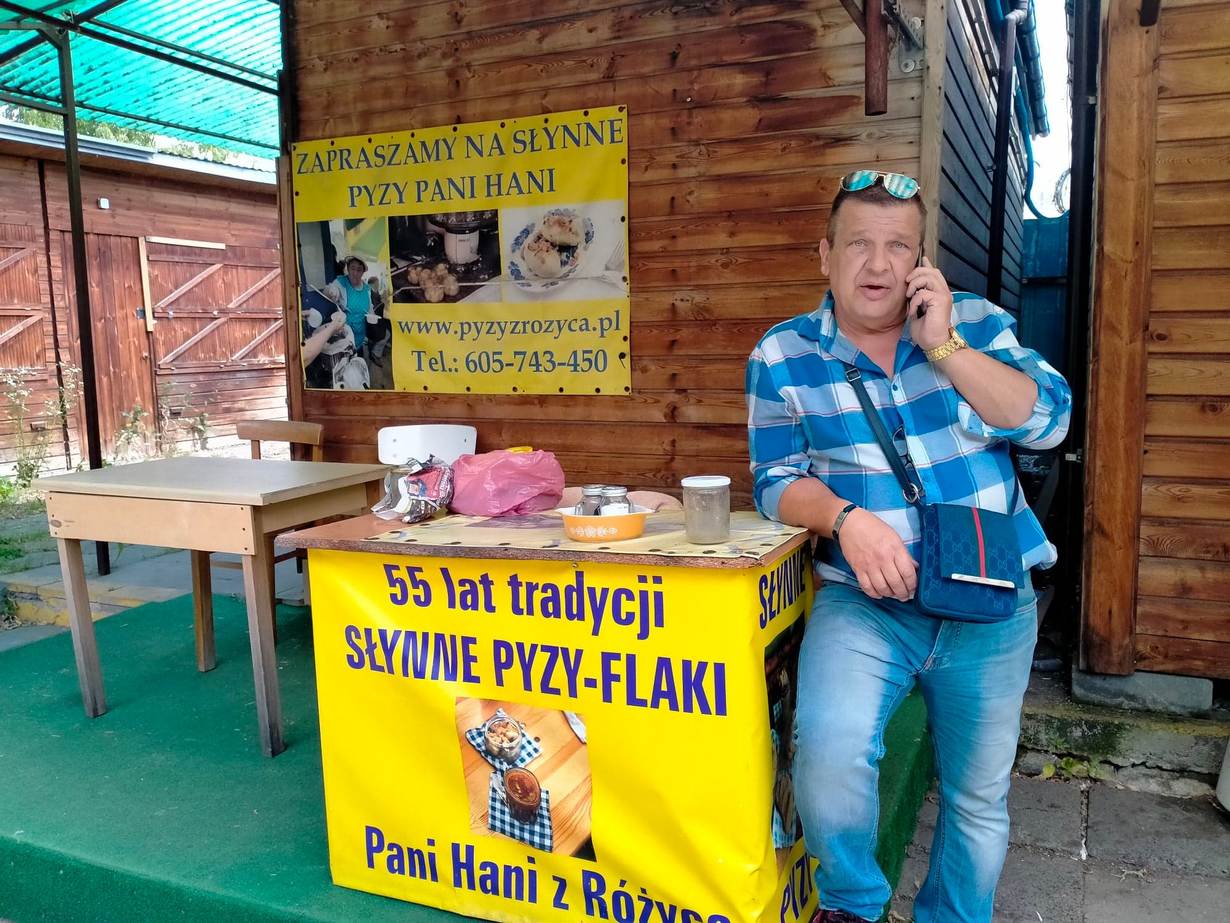 The war in Ukraine and ongoing fallout from the COVID-19 pandemic have also pushed up energy prices, but some of Poland's inflationary woes have domestic causes, said Michal Brzezinski, an expert on social inequality at Warsaw University.
Inflation had already exceeded the 2.5 % target set by the country's central bank in early 2021 and has accelerated steadily since then, steadily eroding purchasing power, without the central bank intervening early on.
At the OCH Dzielnia charity shop in Ochota, western Warsaw, manager Malgorzata Kuleszka, 57, said there are three-to-four times more customers than a year ago.
It is both low-income Poles and newly arrived Ukrainian refugees who need the help, she said.
"The shop is full all the time nowadays," Kuleszka said. "We don't even manage to collect enough food to give to everyone who asks for it."
Kuleszka, who is unemployed and volunteers at the shop, said she gets by with the help of her boyfriend, who has a job.
"What you do is cook a big soup and all the family eats from it - you can still pull that off with 30 zlotys," said the mother of two. "And it's good that, if I need it, I can pick up food and clothes here at the shop."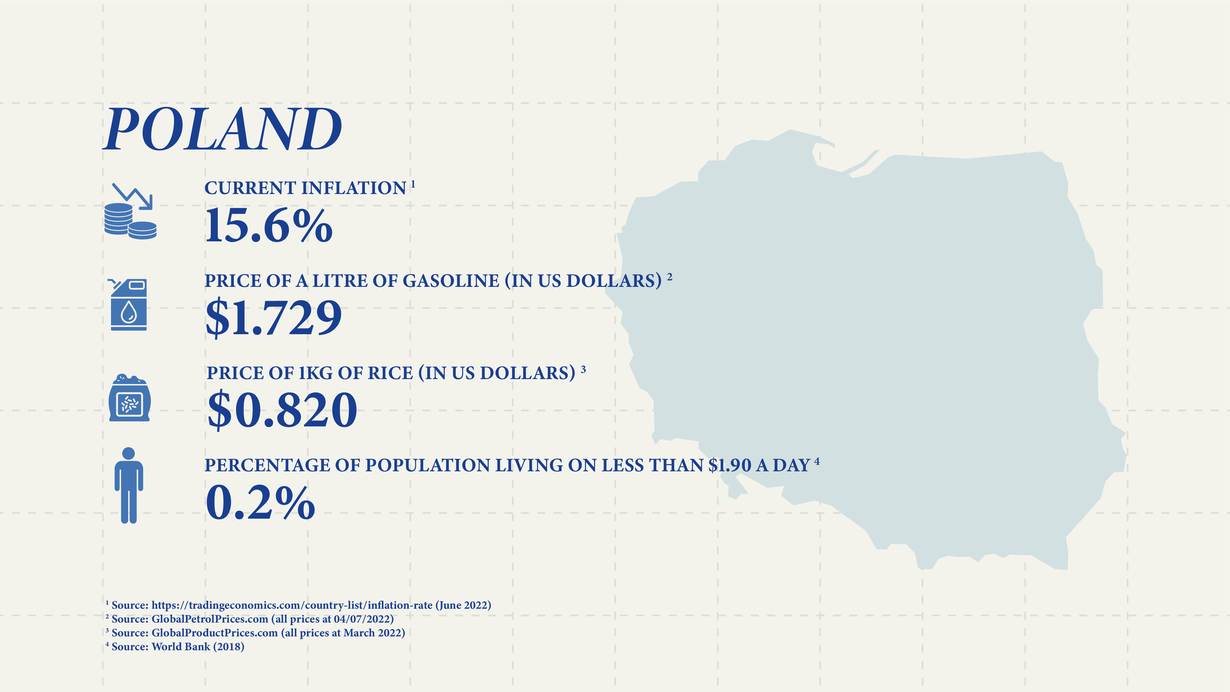 Small shop owners in the Rozycki Bazaar in the North Praga district said they were struggling to make ends meet as the number of customers has decreased by about a third compared to pre-pandemic levels.
"The bazaar will disappear soon," said Jacek Suska, who runs a dumpling booth inherited from his mother. "People either withdraw from the business or die and, when they die, no one replaces them."
At her nearby clothing stall, Malgorzata said that while her income has plunged from two years ago, she was paying about 2,000 zloty more each month in terms of tax contributions and bank loan repayments.
"My social contributions and tax levels have increased, my bank loan (repayment) has increased," Malgorzata said, asking not to give her surname.
Suska said small business owners were overlooked when it came to government economic support during hard times.
"We are citizens of the worst category," he said.
($1 = 4.7825 zlotys)
Explore our interactive map below for more stories about the human impact of the cost-of-living crisis in our three-part series on The Inflation Diaries
More from Part Two of The Inflation Diaries series:
Brazilian small businesses struggle to survive as food prices rise
Inflation-weary Zimbabweans forced to find sidelines to survive
Turkish households despair as inflation nears 80%
Tunisians struggle to buy basics as prices rise, economy crumbles
Rising costs leave Spaniards feeling isolated and anxious
(Reporting by Claudia Ciobanu; Editing by Helen Popper and Hugo Greenhalgh. Please credit the Thomson Reuters Foundation, the charitable arm of Thomson Reuters, that covers the lives of people around the world who struggle to live freely or fairly. Visit http://news.trust.org)
Our Standards: The Thomson Reuters Trust Principles.