"We like to think of zero waste as not having a bin"
By Umberto Bacchi
LONDON, May 22 (Thomson Reuters Foundation) - As a young cook working in a high-end restaurant, Douglas McMaster once saw hundreds of gem lettuces peeled directly into the bin and thrown out with only their root served - as garnish.
That was one of the experiences that drove McMaster to open Britain's first zero-waste restaurant, one of a rising number of eateries on a drive to cut food waste as millions of people in a growing global population struggle to get enough to eat.
"We like to think of zero waste as not having a bin," said McMaster, a talkative 31-year-old with long hair and hipster beard who won the young chef of the year award from British public broadcaster BBC in 2009.
Food waste is increasing viewed as unethical in a world of rising hunger and environmentally destructive, dumped in landfills where it rots, releasing greenhouse gases, while fuel, water, and energy needed to grow, store and carry it is wasted.
Globally, one third of all food produced - worth nearly $1 trillion - is binned every year, according to the United Nations' Food and Agriculture Organization (FAO).
Saving a fraction of that would be enough to feed the 815 million people that go to bed hungry every night and could help meet the needs of a growing global population, set to reach 9.8 billion by 2050 from the current 7.6 billion, U.N. agencies say.
Chefs stand accused of being wasteful in their kitchens with the hospitality sector accounting for almost 10 percent of the food thrown out by shops and consumers in Britain each year.
But growing numbers are joining the ranks of entrepreneurs and innovators working to tackle the issue, backed by socially-conscious consumers who support a United Nations target to halve food waste at retail and consumer level by 2030.
Some chefs like Jamie Oliver and Hugh Fearnley-Whittingstall have used their celebrity status to raise awareness or campaign for new regulations. Others have launched concept restaurants, soup kitchens and social enterprises that turn waste into meals.

FROM THE FARM AND BACK
McMaster opened his restaurant, Silo, in Brighton in 2014, sourcing from local farmers, avoiding packaging, and trying to put everything into a dish, including byproducts.
Whey left from making cheese transforms into sauce for potatoes, while bread crusts become miso soup, McMaster said.
Remains and indelible parts, such as egg shells and bones, are turned into compost that is handed back to the farmers.
"Every natural thing has a purpose, you just got to find out what that purpose is," said McMaster, sipping a cup of coffee in an office above the restaurant which uses disposed materials like industrial floor tiles and cabinet frames as furniture.
McMaster acknowledges his restaurant has little impact in the global fight against waste but he hopes it sets an example.
For restaurants, hotels and catering services are increasingly trying to reduce what they bin, many of whom due to the awareness that cutting waste is also good for business, said Liz Goodwin of the think tank World Resources Institute.
A 2017 study found cutting food waste boosts income and lowers costs, and several big chains, including KFC and Nando's, have committed to reduce their output in coming years.
But Goodwin said while businesses were cutting waste, families were slow to do so despite producing more than 70 percent of all post-harvest waste. She hoped chefs could influence this.
"If the chef says it is really important not to waste food, that is a message that the costumers will take home," she said.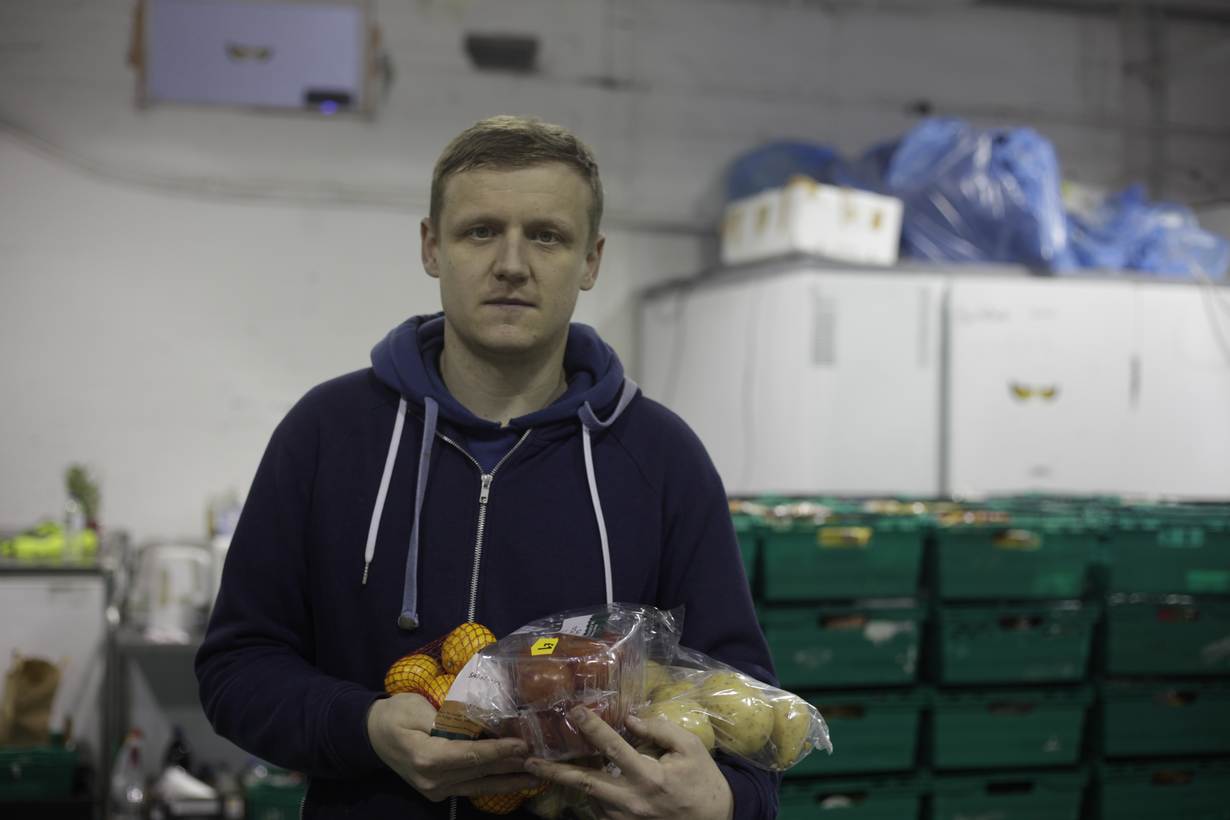 STARS AND SCRAPS
In June last year, Michelin-starred chef Massimo Bottura of Italy opened a new restaurant in central London, the Refettorio Felix, which doesn't welcome wealthy diners but caters for the poor cooking meals from supermarket scraps.
Unlike soup kitchens, guests don't queue but are served at the table surrounded by the work of artists and designers.
Bottura and more than 50 other famous chefs have cooked at the restaurant, with some of their recipes and tips compiled into a cookbook that aims to teach people how to reduce waste at home.
"We are making a revolution bringing ethics into the kitchen," said Bottura, whose restaurant Osteria Francescana in Modena, northern Italy, was voted the best in the world in 2016.
"We need to look at normal ingredients that we all have in the fridge under another light. A tomato that is too ripe is not good for a salad but can be used to make a wonderful sauce".
In Leeds in northern England, chef Adam Smith is taking food destined for landfills to local schools to support low-income families and teach pupils about food waste.
"We educate young people about the environmental issue," he said, speaking from a warehouse in the city's outskirts where his organisation, The Real Junk Food Project (TRJFP), is based.
Smith started TRJFP in 2013 as a single cafe serving meals from ingredients salvaged from restaurants and supermarkets.
Within a few years it had ballooned into a network of more than 120 eateries and stores, including Britain's first pay-what-you-like food waste supermarket.
"We've had caviar through here, we get lobster, good quality meat ... it's insane!" Smith said, surrounded by piles of food crates filled with anything from zucchini to breakfast cereals.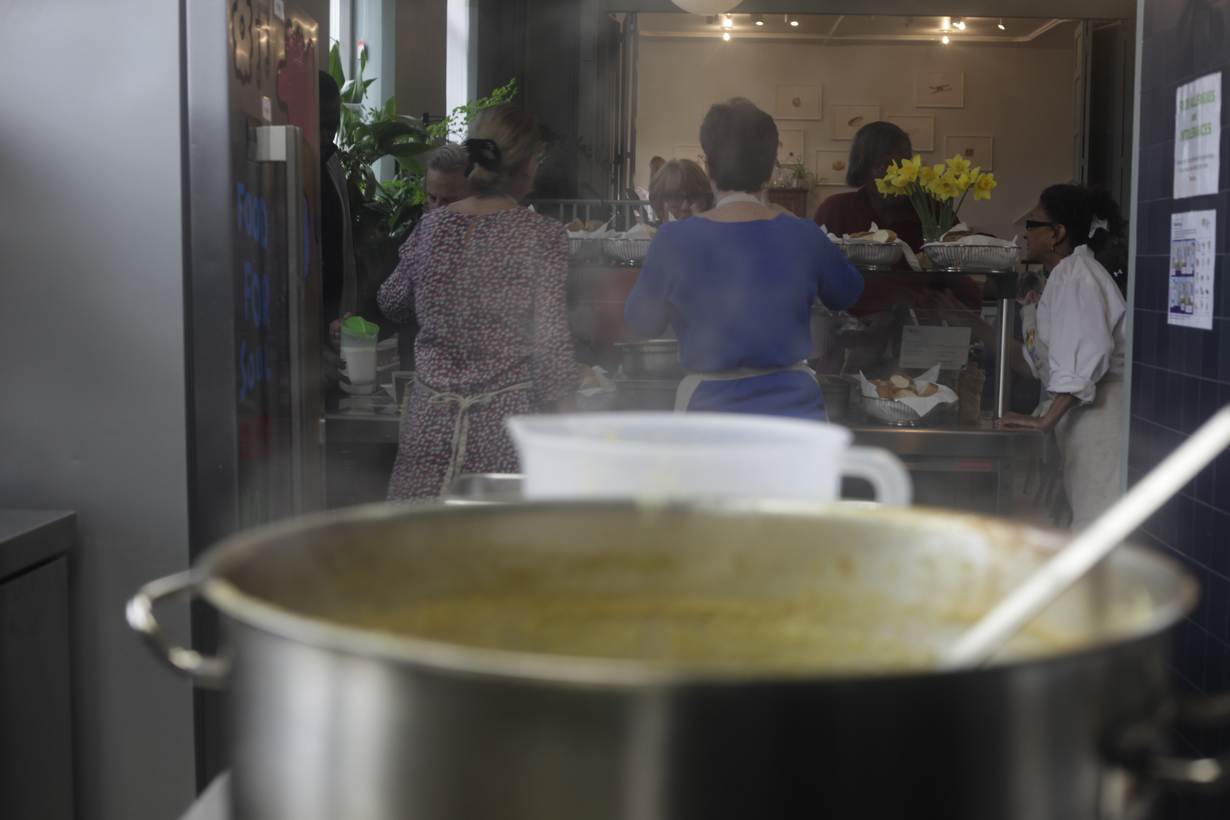 Last year the store ran into legal trouble when local authorities found they were selling products that were past their use-by-dates, which indicate an item is deemed unsafe to eat even though it may still look good.
TRJFP avoided prosecution, Smith said, but added the incident highlighted the need to change legislation and for a wider conversation on how to tackle waste at national level.
While some European neighbours, such as France or Italy, have national measures to fight food waste, British supermarkets rely on charities and food banks to redistribute surplus food.
"It's up to us as charities to go and solve the problem and we don't get supported to go and do that," he said.
"Ideally the measure of success ... would be that we would no longer be here."
(Reporting by Umberto Bacchi @UmbertoBacchi, Editing by Belinda Goldsmith Please credit the Thomson Reuters Foundation, the charitable arm of Thomson Reuters, that covers humanitarian news, women's rights, trafficking, property rights, climate change and resilience. Visit http://news.trust.org)
Our Standards: The Thomson Reuters Trust Principles.