Stricter standards for sustainable palm oil will bump up costs for producers, and more effort is needed to boost demand, they say
By Michael Taylor
KUALA LUMPUR, Nov 26 (Thomson Reuters Foundation) - New rules to stop deforestation caused by palm oil production can only succeed if brands and consumers buy larger amounts of oil certified as green and ethical, industry officials and environmental activists said.
The Kuala Lumpur-based Roundtable on Sustainable Palm Oil (RSPO), a global watchdog with more than 4,000 members including producers, traders, buyers and green groups, adopted a stricter set of guidelines at a meeting this month.
The new standards include a ban on cutting down forests or converting peatlands for oil palm plantations, and greater protection for labour and land rights.
"I hope that the rest of the supply chain don't duck their responsibilities... because a lot of the growers are taking a great leap of faith," Darrel Webber, chief executive officer of the RSPO, told the Thomson Reuters Foundation.
Palm oil is the world's most widely used edible oil, found in everything from margarine to biscuits, and soap to soups.
But the industry has come under close scrutiny in recent years from green activists and consumers, who have blamed it for forest loss and fires, as well as exploitation of workers.
This month, British supermarket chain Iceland was banned from showing a Christmas advert on television highlighting rainforest destruction linked to palm oil production because it was deemed to breach political advertising rules.
Under pressure to tighten standards from investors, buyers, retailers and even some large growers, the RSPO has faced the tough task of trying to appease members with different interests at a critical time for the industry.
"The new RSPO is transforming the production of palm oil (but) where is the similar action in transforming the buying of sustainable palm oil?" said Simon Lord, chief sustainability officer at Malaysia's Sime Darby Plantation. "It isn't there."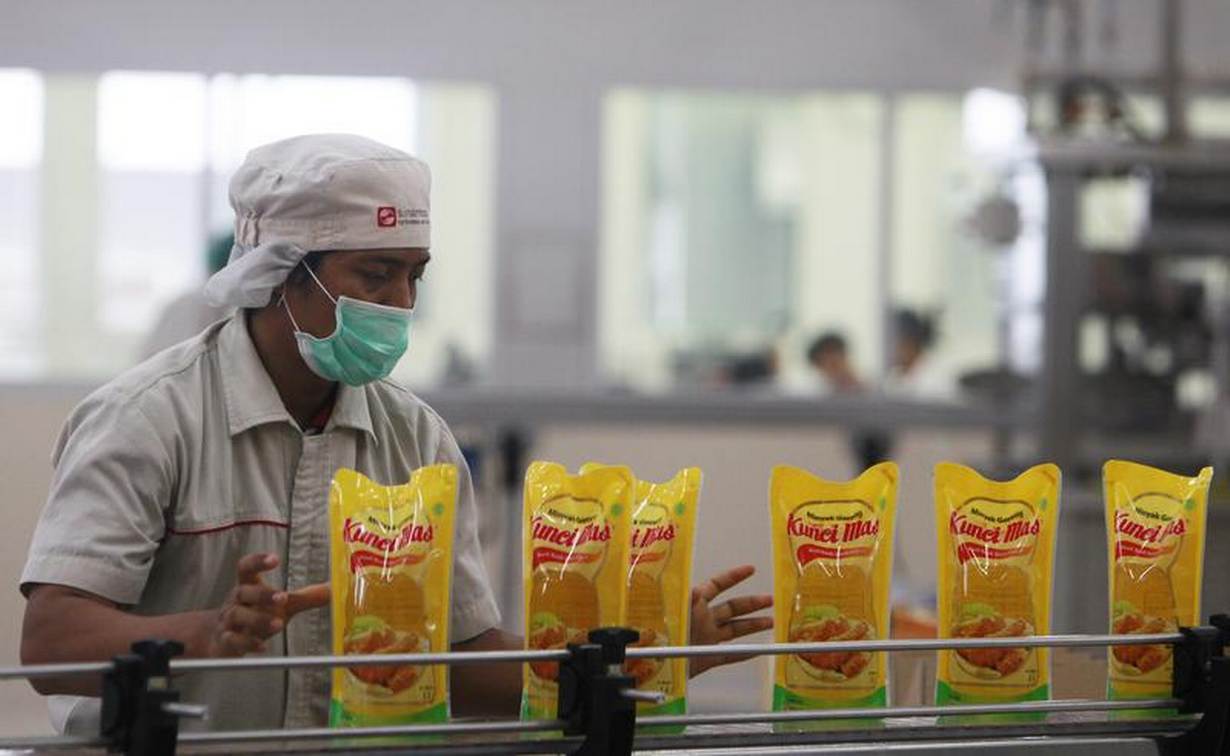 WEAK DEMAND
Before the RSPO's latest five-year standards review was completed, major palm oil buyers like Nestle, PepsiCo and Unilever had already committed to zero deforestation by 2020.
It will cost more money to adhere to the new rules, palm growers said. To justify the outlay, big brands and others need to ramp up demand for RSPO-certified palm oil, experts said.
"Doing these high standards is not cheap, and so it's only fair the costs are shared across the supply chain," said Grant Rosoman, Asia-Pacific campaign advisor at Greenpeace International.
Sustainable palm oil accounts for about a fifth of global production, at an estimated 12.3 million tonnes per year, and is sold at a premium - but demand only covers about half of supply.
While the new standards represent "a big leap forward" on environmental and social commitments, the risks of failure will be high without a fresh push to boost demand for certified palm oil, said Carl Bek-Nielsen, chief executive director of Malaysia-based United Plantations.
"Now it's all about pushing demand and uptake. If that doesn't happen... this great movement could disintegrate," said the grower, who is also co-chair of the RSPO.
Nestle supports the higher standards and will work with the RSPO to implement them, Benjamin Ware, global head of responsible sourcing at the multinational food company, said by email.
The firm has a target of buying 100 percent RSPO-certified oil by 2023. It is also deploying satellite monitoring, worker helplines and projects to help smallholders achieve no deforestation by 2020, Ware added.
The new RSPO rules run the risk of alienating smaller-scale palm oil producers, many of whom are already struggling to meet the old standards, experts said.
To avoid that, the RSPO will develop a separate sustainability standard for small growers, after discussing their needs, said CEO Webber.
Greenpeace's Rosoman said the new rules must be enforced on the ground, and warned that the one to two-year period for putting them into practice could see continued deforestation.
"We need to see a toughening up of the existing implementation," he said, urging greater transparency and monitoring for plantations.
(Reporting by Michael Taylor @MickSTaylor; Editing by Megan Rowling. Please credit the Thomson Reuters Foundation, the charitable arm of Thomson Reuters, that covers humanitarian news, women's and LGBT+ rights, human trafficking, property rights, and climate change. Visit http://news.trust.org)
Our Standards: The Thomson Reuters Trust Principles.